GetSafe Visit Site
GetSafe Features - Products & Equipment
GetSafe offers a selection of wearable and wall-mounted medical alert buttons that work in conjunction with the central base console.
Base Unit
All GetSafe packages come with a central base unit designed to help you manage communications and stay connected to monitoring centers. It comes with a built-in speaker and two-way voice so you can speak with first responders during an emergency.
On top of this, the base unit boasts cellular connectivity and 32 hours of backup battery power. This means that it will continue to operate, even during power or internet outages. There's also a button that you can use to alert monitoring agents to a problem even if you're unable to speak for some reason.
The base unit is also super easy to set up and use. As long as you follow the included instructions, you shouldn't have any problems.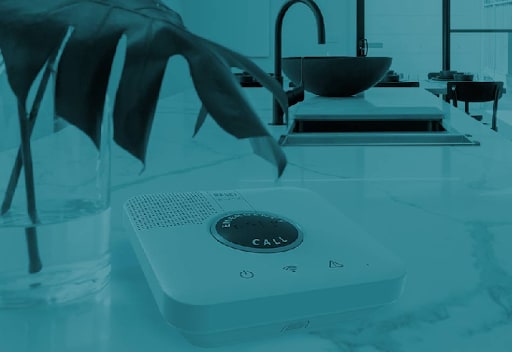 Voice-Activated Wall Button
GetSafe's voice-activated wall buttons enable you to get assistance if you suffer a fall or other medical emergency. They are meant to be mounted at strategic locations around your home so that you or your loved one doesn't have to wear an alert device at all times. Each device comes with three ways to contact the monitoring team.
The voice activation feature enables you to get help by saying "call 911, call 911." There's also a removable pull cord and a large red button. All units are waterproof so they can be used in places like the bathroom or kitchen. They are also wireless for easy installation and management.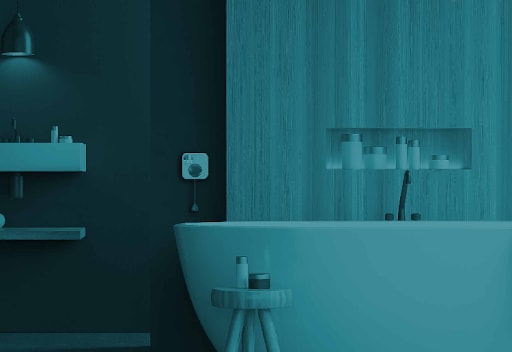 Standard Wall Button
Along with the smart, voice-activated wall buttons, GetSafe also offers smaller, more compact options. These aren't voice-activated, and you have to hit the SOS button in case of an emergency. Because of this, they are best suited for places such as the bottom of stairs where falls are likely.
The main positives of these are that they are small and easy to install. They come with an adhesive backing that enables you to stick them in place, and they are water-resistant. The button is also recessed, designed to be easy to press while reducing the risk of accidental triggers.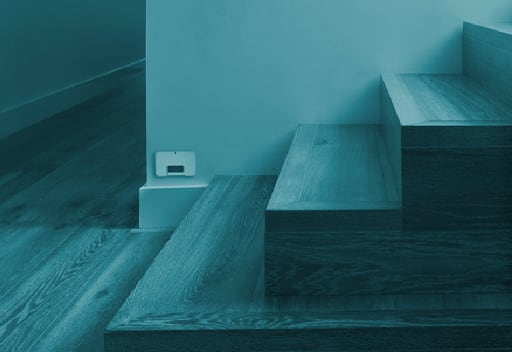 Wearable Alert Pendant
GetSafe's wearable medical alert pendants are great for more active seniors. They have an emergency push button that enables you to request assistance 24/7, and they come with a long-lasting battery that has up to five years of life.
Additionally, the medical alert pendant has an 800ft range, providing protection for a large radius around your property. It's comfortable and light, and it has a smart button that's designed to reduce the risk of accidental pressing.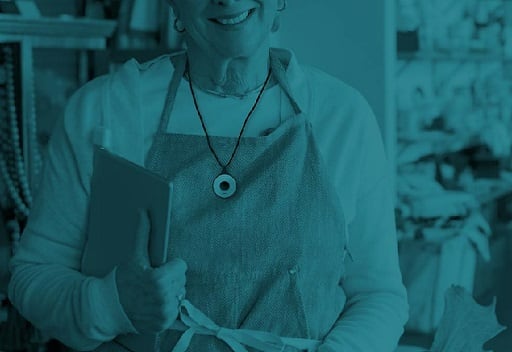 GetSafe Optional Features & Accessories
GetSafe offers a number of accessories and optional add-ons that can be included with all plans. For starters, you can add extra wall buttons and medical alert pendants if required. There's also a lockbox that you can use to secure a spare key for first responders to use to enter your home in case of an emergency.
Additionally, you can add fall monitoring for $10 per month and mobile GPS fall detection monitoring for $10 per month. Every add-on is optional, and prices are clearly displayed before purchase, which is good to see.
Voice-activated wall button
- Hands-free contact with monitoring center
- Wireless connection to the base station
- Includes pull cord (optional) and emergency button
- Wireless medical alert pendant
- 800-foot range
- Optional fall detection
Fall detection monitoring
- 24/7 fall detection monitoring
- Emergency services notification
- Customizable code
- Provides secure key storage
Enables recording of medical information for first responders
- Extended warranty
- Free replacement or repair of defective devices
- Enables remote medical alert monitoring
- Provides accurate GPS positioning information
- Uses cellular 4G connectivity
Caregiver tracking for mobile GPS
- Used with GetSafe mobile app
- Enables caregivers to track clients and loved ones
Mobile GPS fall detection monitoring
Adds fall detection monitoring to the caregiver tracking package
GetSafe Installation & Setup
All GetSafe devices are designed to be very easy to install and get started with. There's a short 3-minute video on the GetSafe website that outlines everything you need to know.
Step 1: Set Up Base Unit
Start the installation process by deciding where you want to install your base unit. Try to place it somewhere relatively central, and remember that it needs to be close to a power source. Unbox it and plug it in.
Flip the switch on the back of the device from off to on. The lights may flash for a moment, and then both should turn green.
Step 2: Test the Base Unit
To test the base unit and ensure it's working properly, we'd suggest pressing the emergency alert button. An agent from the monitoring center will speak to you via the two-way voice feature, and you simply need to let them know that you're just testing your new system.
Step 3: Install Wall Buttons
Any wall buttons you've purchased as part of your package will be already paired with your base unit. All you need to do is secure them where you'd like them with the provided adhesive tape. The voice-activated devices can also be placed on a countertop or cabinet.
GetSafe Monitoring Services
GetSafe offers 24/7/365 US-based medical alert monitoring to customers across all US states. Response centers are found in California, Utah, and Idaho, and all centers are fully redundant to ensure your calls are always answered.
Additionally, GetSafe's monitoring centers are CSAA Five Diamond Certified. Only a small percentage of monitoring centers across North America have this certification, which is a major plus in GetSafe's favor.
GetSafe Contracts - Warranty & Insurance
All GetSafe devices come with a one-year manufacturer's warranty that includes free repairs and replacements. An extended warranty is also available for $5 per month, enabling you to add protection for the length of your medical alert monitoring contract.
On top of this, there's a 30-day money-back guarantee that enables you to test the system without risk. If you decide that it's not for you, you can return it within the first 30-days for a full refund. There are no cancellation fees or lock-in contracts, but you won't receive prorated refunds on any services already paid for.
GetSafe Medical Alert App
The GetSafe Home Security app enables you to manage your medical alert system. It's available for both Android and iOS devices, and it can be downloaded for free. Caregiver tracking and fall detection features can be added to the app for an extra monthly fee.
On the downside, it's tailored more towards home security users, so there are a lot of features that won't really help GetSafe's medical alert system users.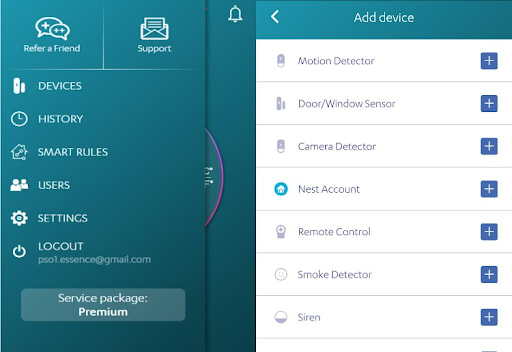 GetSafe Customer Service - Help & Support
The only way to speak with the GetSafe customer service team is via phone. Office hours are from Monday to Friday, 7am to 3:30pm (PST). You shouldn't have any trouble reaching a team member, although you may have to wait on hold during busy periods.
You will also find three tutorial videos on the How-to Videos page and a small number of informational articles on the company blog. However, GetSafe offers no other written resources, how-to guides, or tutorials.
Pricing & Special Offers
GetSafe offers three medical alert packages costing between $79 and $279. Each is a preset package with a number of medical alert devices, including voice-activated wall buttons. You will also have to pay $24.95 per month for monitoring, regardless of the package you go with.
GetSafe also offers custom packages, and you can speak with the sales team to find out more about these.
How GetSafe Medical Alert Compares to Other Medical Alert Companies
Cost of Upfront Equipment
GetSafe vs Medical Guardian
Medical Guardian offers a range of different medical alert solutions, including mobile pendants and at-home systems. However, it lacks the voice-activated buttons that GetSafe offers, and its monthly monitoring fees are higher than GetSafe's. However, Medical Guardian does have options with zero equipment or activation fees, making it an attractive option for those on a tight budget.
GetSafe vs Life Alert
Life Alert is an expensive medical alert monitoring option that's rather basic and outdated. It has no fall detection, and its monitoring plans start at triple the price of GetSafe's. We'd recommend GetSafe over Life Alert in all situations.
GetSafe vs Lifefone
Lifefone is a top-rated option offering a range of mobile and at-home medical alert systems. Unlike GetSafe, it has no up-front equipment fees. Its monthly fees are also very attractive.
We'd suggest Lifefone if you're looking for a top-rated, no-frills medical alert system with a wearable pendant, but GetSafe remains more attractive for those looking for a custom system with wall buttons.

GetSafe Visit Site
Bottom Line
As our GetSafe review shows, the company offers versatile medical alert monitoring solutions that feature wall-mounted emergency buttons. The voice-activated button and base stations enable you to speak directly with US-based monitoring agents, who will dispatch emergency services if required. There's also a wearable pendant with an 800-foot range and various other add-ons.
Overall, we'd recommend GetSafe as a reliable medical alert monitoring service provider for anyone who doesn't like wearing alert pendants or other devices.