As a diabetic, it's vital to keep your blood sugar level in its target range, and you can do this by selecting the right combination of foods. Carbohydrates in particular need to be monitored, as these types of food are broken down quickly into glucose in the blood faster than anything else, causing a spike in your blood sugar.
Here are some diabetic-friendly food options whether you're trying to prevent or control the disease:
Fatty fish

Canned tuna

Skinless turkey and chicken

Beans and legumes

Non-starchy veggies

Whole grain & whole wheat carbs

Plain, nonfat Greek yogurt

Raw, unsalted nuts

Eggs

Tofu
The best diet food delivery programs can help you stick to your diabetic diet, without compromising on taste. With plenty of new recipes added each week, you'll never get bored.
Here are recipes that are perfect for anyone on a diabetic diet plan.
1. Chicken and Rice Pilaf with Green Beans & Carrots
Recipe from Freshly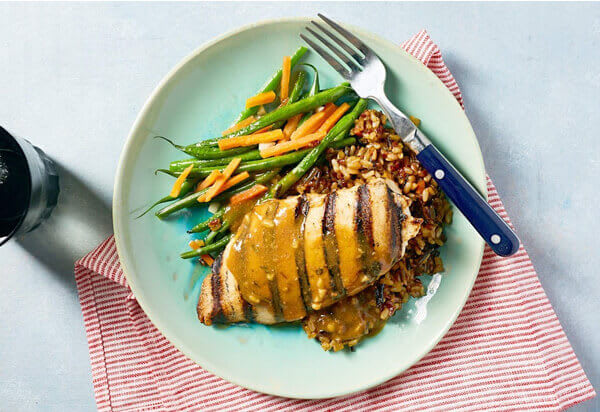 What it's made of:
Brown rice
Wild rice
Red rice
Chicken breast
Green beans
Carrots
Gravy
Onion
Celery
Bell peppers
Chicken stock
Almonds
Garlic
Sea salt
Rice flour
Spices
This dish uses a combination of 3 healthy rice grains, with a herby grilled chicken breast, served on a bed of crispy seasoned vegetables.
It's less than 500 calories in total, high in protein, and gluten-free. Chicken is one of the leanest meats you can eat, so it's a great option when trying to reduce the amount of fat in your diet, while keeping your protein levels up.
Freshly Try Now
2. Ginger Citrus Energizer Smoothie Recipe
Recipe from Green Blender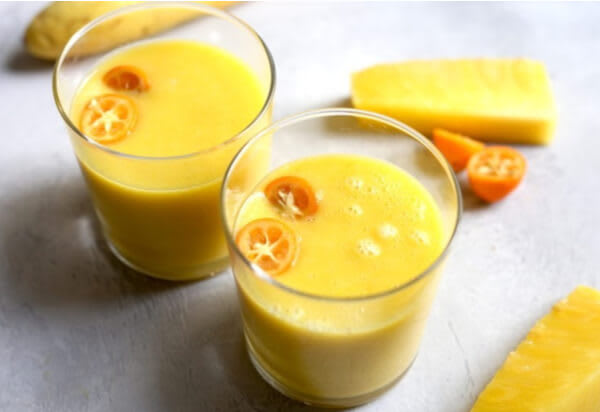 What you'll get in your Green Blender box:
1 yellow squash - chopped
4 oz. pineapple
1 oz. kumquats
1/2 inch ginger - peeled, chopped
1 tbsp. pea protein
1 cup water
1 cup ice
This light smoothie will brighten up your morning in more ways than one. It's filled with vitamin C from the pineapple and kumquats, which will work wonders for your skin, while the raw ginger has anti-inflammatory super powers.
The squash will thicken the smoothie helping you feel fuller without unnecessary calories, and the pea protein will give you a shot of energy - so you can ditch the morning coffee!
Green Blender Try Now
Your Diabetic Diet, Made Easier
Healthy, low fat meals don't need to be boring or lacking in flavor—and they aren't hard to make either. With the right meal kit, you can enjoy gourmet, diabetic-friendly dinnertime. Try one of these best meal delivery services today and see for yourself.