In a Nutshell
The Logo Boutique is a highly-rated professional graphic design service with nearly all of its customers scoring it 5 out of 5 on TrustPilot. Most of its packages include unlimited revisions, and you can access your files from anywhere for up to 2 years after purchase.
pros
Complete design and web services
Dedicated, in-house designers
cons
Positive reviews are a bit thin
Learning center is not in-depth
The Logo Boutique Compare All
Value for Money
Affordability is a key selling point for The Logo Boutique, but the pricing of some of its more in-depth packages can appear to be quite high when compared to low-cost alternatives. However, it's a great deal with you consider that all logo designs can be altered and improved without additional fees.
Unlimited + business cards
Unlimited + business cards
*Prices last updated May 2018


Portfolio/Experience
With many years of experience to draw upon, the team at the Logo Boutique has in excess of 25,000 satisfied customers behind them. Its portfolio of work covers many areas of design, from minimalist corporate logos to multi-posed character design.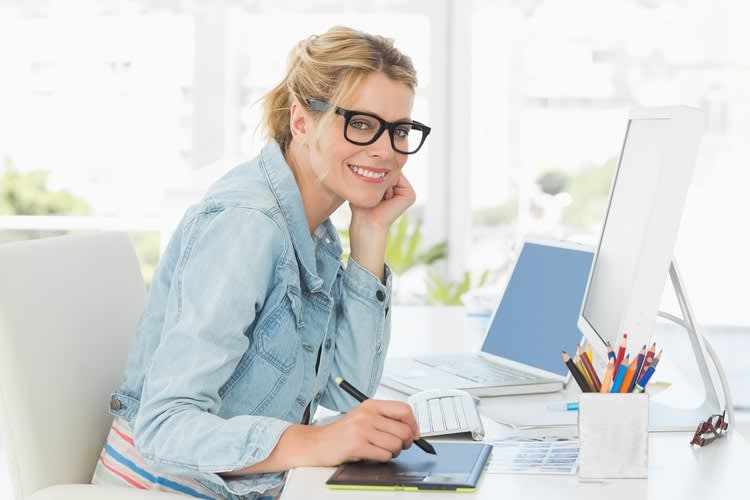 You can filter the logo samples by business sector, which is handy if you operate in a niche market and want to see the sort of thing the Logo Boutique has produced before. Additionally, both PHP and HTML web design services are offered, plus there are many stationery samples from previous work to look at.
Contract Terms
Payments can be made via credit card or PayPal for The Logo Boutique's services. After filling out a simple design brief, you can then expect a first draft design within 3 working days. No further fees are made for alterations.
The Logo Boutique offers a 100% satisfaction guarantee, and produces unique work which its clients have full legal ownership over. No royalties or hidden charges are levied to catch you out down the line.
Design Process
With fast turnaround times for the initial drafts and unlimited revisions thereafter, there is little to criticize in the Logo Boutique's design process. New customers can expect their design work to be produced professionally and under the supervision of a design director.
Complex projects are undertaken with just the same care and attention as one-off logo designs.
The Logo Boutique Compare All
Customer Service
The Logo Boutique claims to be completely focused on offering high-quality customer service, and this is borne out by its many satisfied clients.
Orders can be canceled with a full refund so long as they are rescinded within a reasonable time frame. Furthermore, the staff and designers are particularly helpful at guiding clients who don't really know what sort of design they want. You can get in touch with customer support staff via an online chat service through the website, by phone or by email.
Conclusion
Because of the great number of graphical services on offer from the Logo Boutique, the process is ideal for start-up companies that need all of their design requirements handled by a single company. The service is fast but remains of a high quality throughout. There is a huge number of package options to choose from that will suit every design budget - no matter how modest.