Here's a step-by-step guide to branding your business online. Before we begin, we need to emphasize the importance of always being consistent and staying on brand. Consistency isn't just some throwaway line used by marketing strategists. As McKinsey has shown, the three Cs of customer satisfaction are (customer-journey) consistency, (emotional) consistency, and (communication) consistency.
When you consistently use the same logo, same colors, and same tone of voice, it becomes more likely customers will recognize you and less likely they will be confused by you.
Step 1: Create a Logo
Your logo is the thing by which customers will most recognize you, and is therefore step one to branding your business. There are really only two rules to creating a logo: it should be simple and it should say something about your business.
Think about companies like Nike, McDonald's, Coca-Cola, Google, and Apple. All of them have logos that are incredibly simple and instantly recognizable.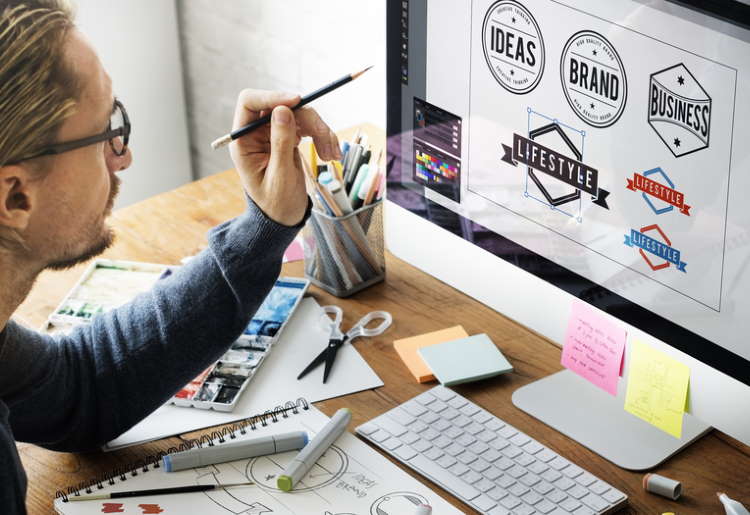 In his brilliant memoir 'Shoe Dog', Nike founder Phil Knight recalls how he paid a young artist named Carolyn $35 to create the now-famous Nike swoosh. Knight asked for an image that evoked a sense of motion. Of the sketches Carolyn provided, Knight and his colleagues like the swoosh because it looked like something a runner might leave in their wake.
The moral of this story is you don't have to be a multinational corporation to have a great logo. Thanks to online services like Fiverr you can choose from hundreds of quality designers, all at the click of a button.
Take your business to the next level with Fiverr
Step 2: Create a Slogan and/or Tagline
Like your logo, your slogan and tagline should be simple and should relate to what your business does. These should be short enough to fit on your marketing collateral, from online marketing such as social media channels and newsletters to offline such as business cards and vehicle wrap / decal.
Slogans encompass a company's mission, what it stands for, and how it helps customers. For example:
Mastercard: "There are some things money can't buy. For everything else, there's Mastercard"
Dollar Shave Club: "Shave Time. Shave Money"
De Beers: "A Diamond Is Forever"
A tagline is more of a catchphrase that evokes an image of your brand without specifically referring to a product or service. For example:
Nike: "Just do it"
Apple: "Think Differently"
L'Oréal: "Because You're Worth It"
Step 3: Create a Website
In the digital era, your website is your main storefront – even if you operate mainly from a bricks-and-mortar location. That's because more than 8 in 10 Americans research a product online before purchasing, according to a 2019 GE Capital Retail Bank study.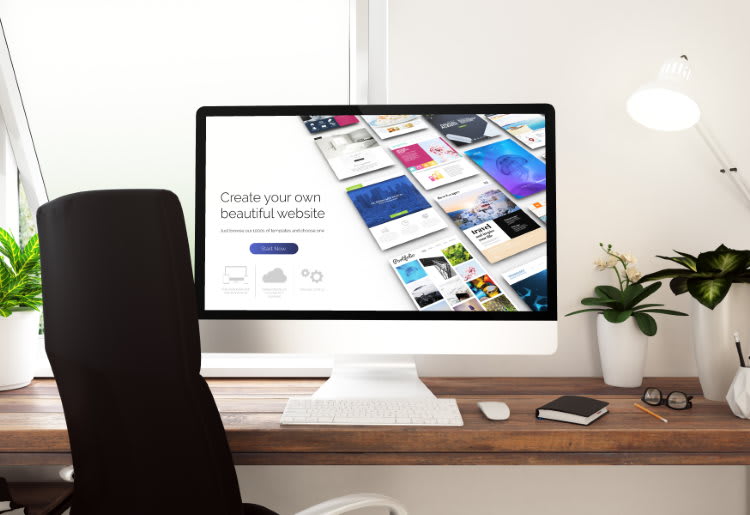 The days of hiring an expensive web developer to build your website are long gone. To build your business website in 2023, all you need is 3 things:
domain name (e.g. www.yourbusinessname.com)
web hosting service (so that your website appears on the internet)
website builder
You don't even need three service providers. Most top website builders, such as Wix, GatorHost, and SquareSpace, offer domain name, hosting, and site builder in one package.
You may also like:
Best Online Store Builders of 2023
Step 4: Think Mobile
This is related to the previous step, but is worth separate mention. When creating your website, think mobile. More than half of all website traffic comes from mobile, and all signs point to mobile becoming more dominant. Mobile ecommerce accounted for roughly 67% of digital sales in 2019, according to Oberlo, and this figure is expected to rise to 73% by 2021.
The good thing about using a website builder is that your website is automatically optimized for mobile. However, there are things you can do to make it even easier for mobile customers to reach you, such as placing a click-to-dial button at the top of your home page. You should also be thinking about mobile dimensions when creating your logo and slogan.
Step 5: Get on Social Media
Like it or loathe it, everyone is on social media. Each of the main social media channels – Facebook, Instagram, YouTube, Twitter, Pinterest, LinkedIn – reaches different demographics and serves different purposes, so it pays to think carefully about which ones best fit your brand identity.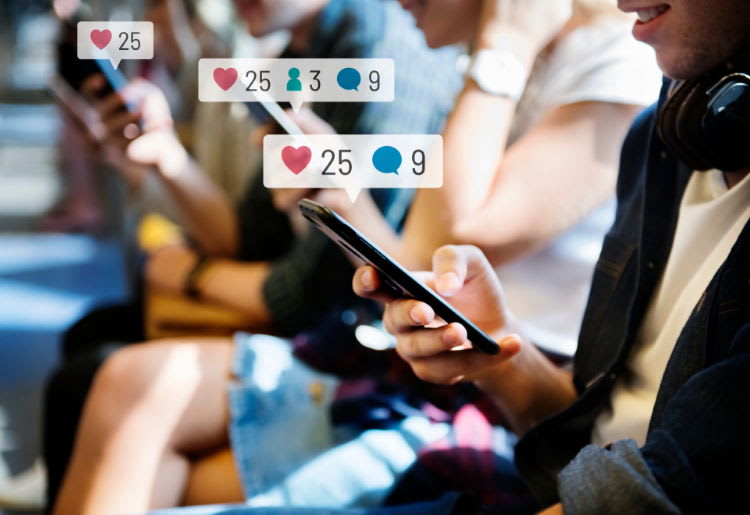 The good news is you don't have to spend loads of time posting separately to each channel. Thanks again to services like Fiverr, it's now possible to manage a multi-channel advertising campaign straight from the one platform. With Fiverr you'll get brand guidelines and social media designs to help you get your brand out there.

Fiverr Learn More
Step 6: Create Valuable Content
According to HubSpot's State of Inbound Report, content creation is a top priority for 53% of marketers. It can be a valuable part of your online branding and marketing strategy, no matter the size of your business.
As HubSpot notes, content marketing offers 7 main benefits:
Increases audience retention
Boosts social media traction
Establishes trust with your audience
Generates leads
Improves conversions
Enhances SEO efforts
Makes you an authority in your field of business - which is great for your brand image
Strong Branding Equals Strong Customer Recognition
Good branding tells consumers who you are, what you do, and what to expect from you. That way, when they need whatever it is you sell, they automatically come to you. Online branding starts by having a clear understanding in your own mind of what you do, then conveying it consistently through various means such as logo, website, and content.