With the right internet service provider (ISP), you can choose an internet plan that suits your intended usage. However, you must first be able to answer the question, "How much internet speed do I need?" The guide below will show you various internet uses and their estimated speed requirements to help you decide on your ideal speed.
What is internet speed?
Internet speed refers to the time it takes data from the internet to reach your device and vice versa. When you're checking your email, browsing a website, or posting images to social media, you're sending (uploading) or receiving (downloading) data through your internet connection. Therefore, upload and download speed amount to how quickly you can transfer data to or from the internet.
Data is measured in bits—its smallest unit. One thousand bits is a kilobit (Kb), a megabit (Mb) is equal to 1,000 kilobits, and a gigabit (Gb) is 1,000 megabits. Since internet speed is measured per second, it's denoted as kilobits per second (Kbps), megabits per second (Mbps), or gigabits per second (Gbps).
Most common internet connections are in the Mbps speed range, and that's why ISPs offer various Mbps plans to their customers. Keep in mind that generally, internet connections are measured by their download speeds, not their upload speeds.
Why is internet speed important?
Unlike satellite internet, which is known to be slow, fiber, cable, and DSL (Digital Subscriber Line) internet offer faster download and upload speeds. With internet speeds like 100Mbps or even 1,000Mbps, you can connect several devices, take video calls, and perform most of your online activities seamlessly. You won't be annoyed by constant buffering when you're streaming videos and audio, opening web pages, or trying to collaborate with your work colleagues remotely.
With the help of the Federal Communication Commission's (FCC) broadband map search feature, you can learn about the ISPs offering services in your area and compare their speeds. You can check your current internet speeds for free by visiting the Speedtest by Ookla website. If your internet plan has not been meeting your needs, you can start looking for a better option.
How fast should your internet be?
According to a US Government Accountability Office (GAO) report, the FCC's minimum benchmark speeds of 3Mbps for uploading and 25Mbps for downloading are likely to be too slow to serve people's internet speed requirements nowadays. The report also quoted a fact sheet from BroadbandUSA—a National Telecommunications and Information Administration program—which stated that 50Mbps download speed would be a better speed minimum for most modern household use.
So how does your usage stack up? Here are 10 internet uses and the speed they require.
1. General Web Browsing
For a single person's web browsing and email-checking needs, you will only need an internet speed of 1.8Mbps. If other internet users or devices are connected, you may need to add a little more speed to ensure you don't start experiencing any lag. With 1.8Mbps download speed, you should be able to open web pages quickly and have all the website graphics and images on display.
In addition, you'll likely be able to download documents from your email and other small-sized items, such as pictures, from the internet without any issues. Moreover, you can search for jobs online and send out resumes to potential employers.
2. Downloading Files
Speaking of downloads, you can get files from the internet faster if you've paid for one of the internet packages offering higher speeds.
Online videos are usually denoted in terms of bytes rather than bits. One byte has eight bits and one megabyte (MB) is equal to 8 megabits (Mb). If you have an internet speed of 10Mbps (megabits per second), you'll be able to download a 200MB movie in about 3 minutes. You can use a free online calculator to check how long it will take to download other file sizes at a certain speed.
If you're familiar with torrenting—peer-to-peer (P2P) file-sharing—you can get files faster because data is split up and sent through multiple routes to your computer. This way, you may be able to access larger files even on a slower connection.
3. Social Media Surfing
It's become impossible now to imagine the world before social media. It's an inextricable part of our lives. Typically, you only need 1Mbps to go to a social media platform. However, you'll need higher internet speeds to quickly access graphics, photos, and videos on these.
4. Video Streaming
Movies, TV shows, and YouTube videos keep us entertained, but you can't enjoy them with a sluggish internet connection because they'll just be buffering constantly. Furthermore, there's a limit to what video quality you should expect to watch. If you want to stream a Standard Definition (SD) video, you'll need about 3Mbps.
To stream High Definition (HD) videos, you need at least 5Mbps, whereas streaming Ultra HD 4K video will require 25Mbps and above. Xfinity Internet is one of the fastest ISPs on the market, with speeds ranging from 15-2,000Mbps, so it's useful for streaming in 4K.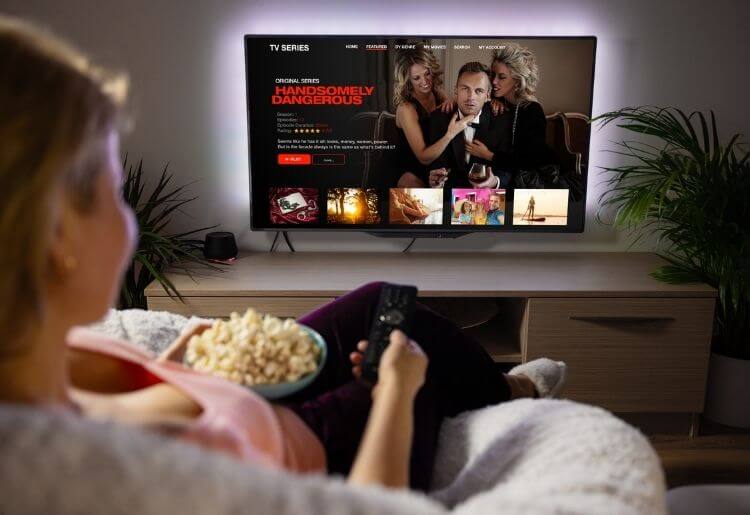 5. Streaming Online Radio
If you like listening to the radio throughout the day, all you need is less than 0.5Mbps of internet speed to get the online radio to work well. You'll get access to thousands of radio stations worldwide and stream news, sports, and other features.
Poor internet connectivity can lower your speed, but you can take steps to fix the issue. For instance, the number of devices or internet users connected to the home network could be the source of the problem. Therefore, you can be more proactive in managing network access to get everything running faster and get your podcasts all day long.
6. Working From Home
Due to the changes in the world in recent years, many people are now working from home. If you're working remotely, you'll need connection speeds in the area of 1Mbps-25Mbps. The lower speed is more appropriate for people using simple features like emails and web browsing to search for information related to their job.
The higher speed listed above is for those who are collaborating with colleagues and having real-time conversations, especially in video chat. Productivity in large, remote teams can be diminished if the workers are having trouble connecting to the web or opening apps and software that they need. If the work involves heavy graphic use, a faster speed internet will load those images faster.
Other remote work areas that will benefit from faster internet speeds include when onboarding processes for a new job or talking to recruiters. Plus, anyone who deals with online trading needs a fast internet to get constant market updates and make a stock decision quicker.
7. Taking Online Courses
Nowadays, getting your education online has been streamlined, and students of most ages can sign up for a course and become certified. You can learn at your own pace, save money on food, boarding, and travel costs, and pay less than you would if you paid for in-person schooling. To get the ideal functionality for your learning requirements, however, you'll need at least 25Mbps. The same goes for employees completing training online.
8. Video Conferencing
Calling loved ones or friends should be a seamless experience, without any lag or pixelated screens. A standard-definition personal call, like those on Skype, only needs 1Mbps to run well.
HD personal video calls need a little bit more speed at 1.5Mbps. For HD video calls with three or more people, you will want at least 8Mbps to prevent your video from lagging or disconnecting suddenly.
9. Making VoIP Calls
Voice over Internet Protocol (VoIP) phones offer accessibility and convenient features for making calls via internet connection at a lower cost than traditional phone lines. Making a VoIP call will take less than 1Mbps, which means VoIP calling shouldn't be using up your internet resources and making the rest of your content download slowly.
10. Online Gaming
If you're a gamer, you'll not only need a reliable internet connection but also one with the ideal speed for gaming. Gaming can use up a lot of bandwidth, especially if you're also chatting with other online players if it's a game that needs collaboration.
To get the best out of your gaming console, you're going to need at least 25Mbps of internet speed, and the faster the connection the better. An ISP like Verizon 5G Home works well for accessing streaming services and online gaming due to its ultra-fast speeds and reliability.
Conclusion
Internet speed is vital in ensuring your online browsing experience goes well. Now that you have a benchmark for your activities, you'll be more prepared to compare the best ISPs on the market to find an internet package that works well for your needs and those of your family or business.