The best internet service providers (ISPs) try to provide value-for-money solutions by offering reliable web connectivity and fast speeds to meet their customers' needs. But if "how to lower internet bills" is at the top of your to-do list, the following steps will guide you on what to do.
1. Audit Your Monthly Internet Bill
Barring any new browsing or streaming activities, a monthly internet bill should look pretty much the same every month. The first thing to do when trying to lower your bill is finding out what you are being charged for and how much data you are using.
Auditing your account will reveal any discrepancies in your usual charges, and there may be additional fees you were unaware of. Check for unexpected increases in internet plan prices, especially if connected to your data allowance, as these expenses could stack up over time.
If any payment on your bill is unclear, contact your ISP for clarification.
2. Don't Go Over Your Data Cap
ISPs often don't advertise that there's an allocated amount of data bandwidth per month. If you exceed the set amount of data for your internet plan, you may incur additional charges, and the ISP will throttle your speed. Your internet bill audit will reveal extra charges if you're going over your data cap.
Instead of cutting down, you may be able to get a plan with a higher data cap, which may be more affordable. In addition, you can search for internet service companies offering unlimited data.
3. Remove Bandwidth Invaders
Another reason your monthly charges could be too high is if someone is stealing your WiFi. Slow internet speeds may not be a sign that you need a better plan, but rather that you're sharing your bandwidth with an invader. If they're successful in using up your allocated data, you may even pay extra for the additional data.
Look for signs that someone is stealing your WiFi, such as higher-than-normal charges, excessive ads, constantly buffering videos, and the presence of malware. If you discover a thief, changing your WiFi password could protect you and lower your internet bill.
4. Negotiate With Your ISP
If you're coming to the end of your subscription, your ISP will be hoping you'll stay with them and renew your contract. However, they may have raised the prices for their products and services, forcing you to rethink doing a renewal if you're unwilling to pay additional charges. The good news is you can negotiate the cost with your ISP to maintain your relationship.
Your ISP may provide extra features to justify the new price point, offer a discount to entice you to renew, or agree to maintain your previous contract. If you announce you intend to cancel your service, the ISP is likely to be willing to negotiate, because keeping customers is cheaper than acquiring them and brings greater profits in the long run.
You could even try a money app like Truebill, which has a concierge who will talk to your ISP on your behalf to have your internet bills lowered.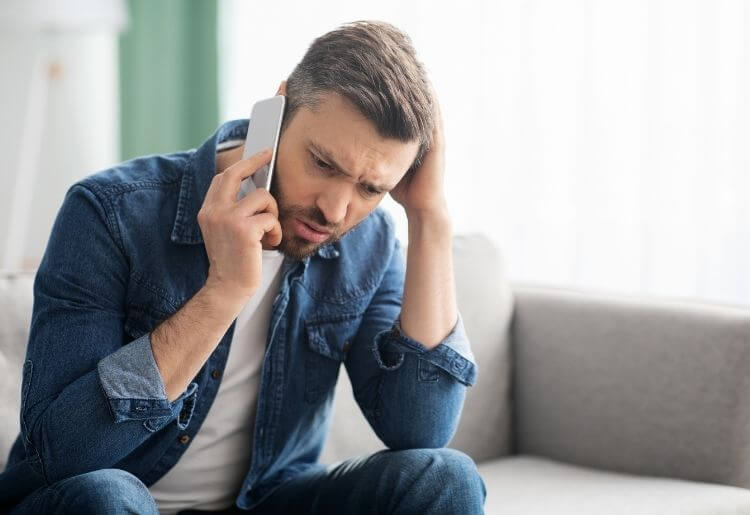 5. Search for a New Provider
If negotiations don't go well or you've heard that another ISP has better services, it's time to switch providers. The Federal Communications Commission (FCC) has a free tool for finding out which ISPs are available in your zip code, providing excellent services. Some ISPs, like Xfinity Internet, provide internet coverage to many states.
Take advantage of promotions, such as low installation fees, which are often offered when you switch plans, and check for initial subscription discounts. Just remember to also note how long these discounts apply and what the renewal prices will be to avoid getting stuck with high internet costs when any promo offer ends.
Review plans from various ISPs to discover the affordable option that best suits you. Make sure to ask about installation fees to get a complete picture of your setup cost.
While keeping track of cost, you'll also have to ensure the internet speed you select provides sufficient bandwidth for everyone in your home. If you have the cash on hand, consider paying for a full-year subscription for additional savings instead of choosing a monthly plan.
6. Opt for Bundled Services
Many services, such as cable and internet, are more affordable when you pay for a bundled package instead of paying for them separately or acquiring them from different providers. Companies understand that their customers want to save money, but they also want convenience. As such, ISPs like Verizon bundle various options and features to offer more value and enhance the user experience.
You should reach out to customer service to negotiate on bundle deals—you might even discover there's a promotional offer available.
Of course, in some situations, doing the opposite of bundling—getting rid of cable TV and focusing on paying for the internet only—could end up being a cheaper option.
7. Purchase the Ideal Internet Speed for Your Needs
It's easy to want the best options in life, but that may not be ideal when those options cost more. Decide what tasks you need your internet for and compare the top ISPs to find cost-effective choices. If you just want to surf the web, check your email, post on social media, and watch a couple of videos even in Standard Definition (SD), you should subscribe to an inexpensive, lower-speed plan.
On the other hand, if you need to watch movies and videos on streaming services or browse graphics-intensive websites, you need a higher-speed plan. Don't subscribe to a low-speed plan and try to access higher-quality images, videos, and websites. It will be a frustrating experience, but you may also end up using more data than your plan covers. That means you'll have to pay more money.
Your audit of your internet bill should be able to tell you what your average monthly data usage is. Then you can try to find a plan that matches your usage while giving you some leeway in case you occasionally use more.
8. Buy Your Own Modem and Router
ISPs rent out equipment to their new customers once they subscribe to a plan, but you'd be better off if you buy your own modem and router. While the upfront cost may dissuade you, it will be cheaper than paying monthly rent to your internet provider.
If you're not tech-savvy but are willing to learn how to set up a router and modem yourself, you can find instructions online about the equipment you need, how to install it, and how to connect your WiFi. The DIY solutions will save you installation and monthly fees, which you might be able to use to pay for a better plan. Plus, some routers offer better connectivity throughout your home.
9. Use Government Subsidies
The FCC offers the Lifeline Program for millions of Americans with lower income, and broadband is one of the supported services. It uses various national databases to determine those who are eligible for the services, and you can get your internet bill lowered.
Another government program offering subsidies is the Affordable Connectivity Program (ACP). It ensures eligible households can afford internet services by providing a $30/month subsidy, up to $75/month for those on Tribal lands. To qualify for ACP, income for the household has to be 200% below the Federal Poverty Guidelines. You also qualify if you participate in a government assistance program, such as the Supplemental Nutrition Assistance Program (SNAP), Supplemental Security Income (SSI), and others.
10. Use Public Internet and Subscribe to Cheaper Home Plans
If after doing some price comparisons you still can't afford the higher speeds you require, consider going to public areas with faster internet speeds, such as libraries or internet cafes, and doing your heavy-duty online activities there. This trick enables you to subscribe to cheaper home plans where you can do your lighter web activities, for example, responding to emails. You'll need to be wary, though, because public WiFi or internet connections are susceptible to cybercriminals.
A suitable workaround is to get yourself a Virtual Private Network (VPN) software, which will mask your identity and prevent hackers from intercepting your data. Furthermore, the best VPNs enable you to download large files quickly using a technique known as torrenting. If you're looking for a way to download large files to review at home, this could also help you.
Conclusion
It's probably possible to access the internet at lower rates than your current ones. The tips above will guide you on selecting a new ISP, negotiating a different internet service deal, or even going the DIY route and installing your own router and modem to save money.
Keep an eye on your data cap (if you have one) and check what your ISP charges if you exceed your allocation. Remove bandwidth invaders to prevent overuse of your data and the risks that come with hackers being in your system. Bundled services can also help counter the expenses incurred to pay for both cable TV and the internet. If all else fails, you may be able to cut home internet costs by using public internet in reputable areas and coffee shops.