Take the case of Phillip Cummings, a New York software firm help desk worker who stole credit reports from 33,000 people around the US. Cummings and his accomplice reportedly sold these reports to identity thieves who stole between $50 and $100 million from victims.
ID theft crimes in the US have soared by 584% in the past two decades alone. To help you anticipate the tactics of ID thieves, we've compiled a list of scary stories from real ID theft victims.
» Don't want to be another statistic? Check out our top 10 picks for the best identity theft protection services.
1. Paper Trail
Dee, residing in Abilene, Texas, abandoned paper checks on accident.
In 2007, her check to the dog groomer was denied, and she discovered that 10 to 15 unauthorized checks were written in her name in California, amounting to a loss of $5,000.
She suspected an employee at a business she frequented stole her details. The same employee was later arrested in San Diego on unrelated charges. Dee closed her account and opened a new one, and the bank refunded the stolen $5,000.
The experience left her angry and taught her that anyone could become a victim of fraud.
Lesson learned: To prevent a similar situation, enable push alerts or text messages for instant notification of suspicious activity from your bank.
2. Phishing
Californian business owner Cody Mullenaux was Christmas shopping in 2022 when he got a call from someone claiming to be from his bank. They sent him a link to a website showing large amounts of his money being moved and convinced him to wire $120,000 to a "bank supervisor" to secure his account.
He didn't realize it was a scam until it was too late — Cody had lost $120,000.
"It never even crossed my mind that I was not speaking with a legitimate Chase representative," said Cody.
Lesson learned: Call the bank directly if you receive a call from someone claiming to be from your bank. To stay safe while shopping online, I recommend checking out our picks for the best identity theft protection for online shoppers.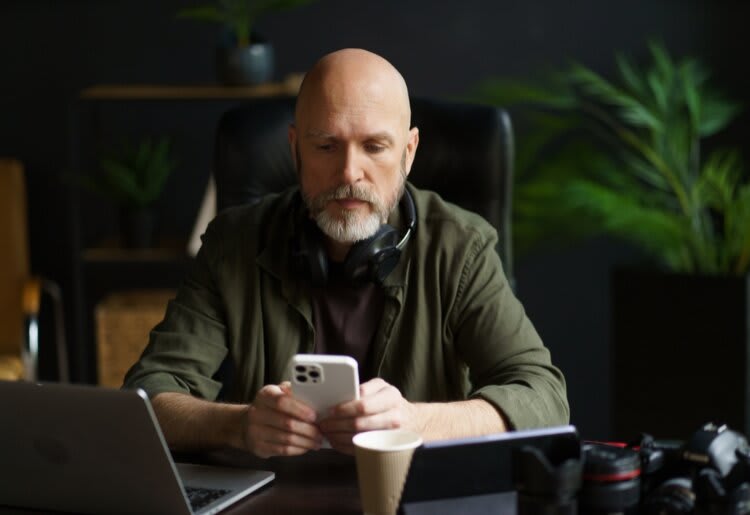 3. Fraudulent Student Loan
In 2015, Katherine, an 87-year-old Austin resident reported identity theft to the Texas Attorney General. Katherine has lost $70,000 through a scammer.
She became aware of the situation when she received unexpected bank statements, Platinum Visa credit card debt, and a notice of an attempted car and student loan payoff.
The thief briefly lived in the same complex as her, but Katherine was uncertain about how the theft occurred.
Disputing the fraudulent accounts was challenging, especially convincing the creditors she wasn't returning to law school at 87.
Lesson learned: To prevent losses like this, use a credit monitoring service like Identity Guard, which offers real-time theft alerts.

Identity Guard Visit Site
4. Fake Online Job Offer
While between jobs, Vaughn Lamore from Clayton, Ohio, accepted an online job offer from a seemingly legit website to work as a shipping quality control manager.
He grew suspicious when all his customers appeared to speak Russian and his supposed "manager" was from New York.
He later discovered a fake account opened in his name at Fingerhut, an online retail store with $1,500 worth of purchases.
Thankfully, his credit and bank accounts were safe, and Fingerhut waived the bills. However, he had to get a new credit card, change his passwords, and get a new tax ID for online tax processing.
Lesson learned: Apply for jobs only from trusted sources and thoroughly research any job offers, especially any you receive through email or social media.
5. Data Breach
Jim, who lives in Australia, faced life-changing consequences when thieves withdrew over $40,000 from his bank accounts. They used his personal information to obtain loans, credit cards, and open other bank accounts.
The incident followed the data breach in Optus, a telecommunications firm from Australia, affecting about 10 million customers. Jim continues to battle fraudulent accounts and receives fake fines months later.
"It's like standing outside your house and watching it being burgled, and there's nothing you can do," the victim said.
Lesson learned: If a company you are a customer of notifies you that your information has been compromised in a data breach, you should quickly change all of your passwords or PINs.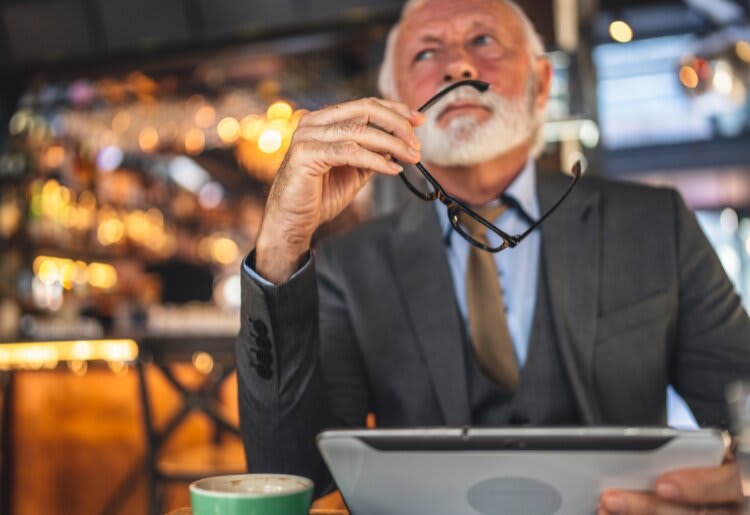 6. Dodgy Credit Report
Carlos, a San Antonio bank vice president, realized something was wrong when he started to receive unfamiliar credit card letters — someone used his personal information to apply for credit cards.
He immediately reported the incident to the police and the FTC, finding 50 queries on his social security number within 15 days.
The fraudster bought a car, rented an apartment, and used store credit of up to $2,000. Carlos placed a fraud alert and disputed accounts for 100 hours with each company.
Lesson learned: Check your credit report regularly and search for indications of accounts you don't recognize. If you notice anything fishy, you can lock your social security number and contact your bank to protect yourself from further scams.
7. Tax Return Fraud
Pat Young discovered she was an identity fraud victim in 2013 when she filed her tax return. The IRS informed her about a refund claim she never filed.
The 67-year-old reported the incident to the police and the IRS. She received a $700 bill for purchases from a Victoria's Secret store, on a credit card she never opened. The thieves maxed out the card and attempted to extend the credit. Ohio Attorney General Mike DeWine's office helped her dispute the charges.
Despite that, she faced further issues, like an attempted Amazon account opening and fake calls from the "IRS".
"I don't know how many more are going to come up — or how long," Young explained to the local paper.
Lesson learned: If you experience tax-related identity theft, you should immediately report it to the IRS and the Federal Trade Commission.
8. SIM-Jacking
In 2021, an anonymous victim told Buzzfeed that they became a victim of SIM-jacking, a type of identity theft where criminals take control of the victim's phone number.
They realized there was an issue when their mobile service disappeared completely. The fraudster attempted to change passwords on all their accounts using two-factor authentication.
The victim said it was "scary" how quickly the fraudster could access their information.
The criminal gained full access to their accounts and email in minutes, and even impersonated the victim over the phone with the bank. Worst of all, the fraudster was never caught.
Lesson learned: To avoid SIM-jacking, enable the fingerprint scan option or facial recognition for accessing your phone or apps with sensitive information.
9. Debit Card Scam
Samjhana, a Canadian mother who recently had her second child, told the CBC she fell victim to a scam in a grocery store parking lot, leaving her bank account wiped out.
She met a teenager supposedly trying to pay a pizza delivery driver with cash, but the driver wouldn't accept it. The teen offered a $20 bill to use her card, and she agreed to help.
However, it was an elaborate scam to steal her debit card PIN. The thieves drained her account of $4,342.60. Samjhana reported the incident to the bank and police, who issued a social media alert. The bank initially refused to issue a refund but agreed to reassess her complaint.
Lesson learned: If you're concerned your debit card PIN could be compromised, pay for things with credit rather than debit as credit cards offer better protection against fraudulent activities with zero liability protection and avenues to dispute unsatisfactory purchases.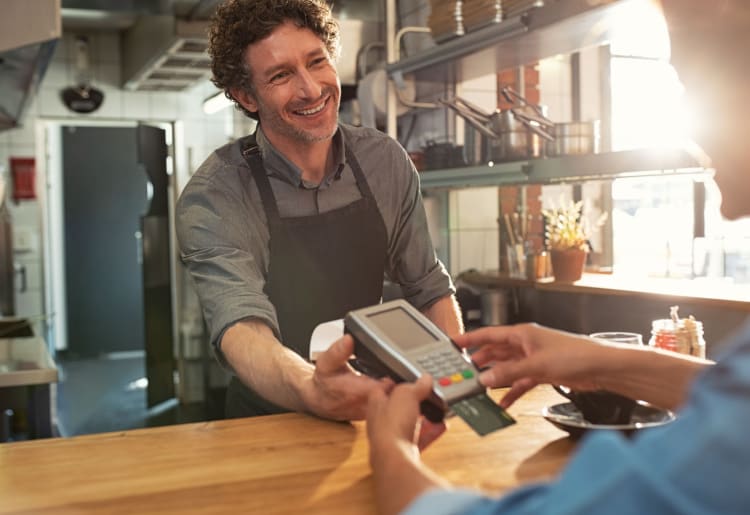 Don't Become Another Victim
Identity thieves use increasingly diverse tactics, like phishing scams and social security number theft, fake job offers, and fraudulent tax returns. It's best to regularly monitor your bank account and credit reports for any indication of suspicious activity. Another piece of advice is to use an identity theft protection service like Aura or LifeLock.
Reclaiming your identity after ID theft is a multi-step process that can take years. According to the Federal Trade Commission, victims should report the incident to federal and local authorities, call businesses to close or freeze affected accounts, close any new accounts opened in their name, remove bogus charges, correct their credit report, and continue to monitor their credit report regularly.
» Worried that your identity was stolen? Learn what to do if you're a victim of ID theft.