LifeLock Visit site
Overview
LifeLock boasts a rating of 4.5 out of 5 stars from 110 reviews, indicating that a majority of customers are highly satisfied with their services. The platform excels in ease of use, brand satisfaction, and service quality, all rated at 4.5.

However, while still commendable, its value for money is slightly lower with a rating of 4, suggesting that while customers appreciate the service, there might be some concerns regarding its cost-effectiveness.
LifeLock at a Glance
Keeps your identity safe from lurking threats
Great for those who use online services such as online banking or shopping, or uses social media regularly
Provide intensive security across platforms via a fast and easy to install software
How to Use LifeLock
LifeLock is a downloadable software that works quickly and efficiently from the moment you install it. After you sign up for a plan, you will be prompted to download and install the software (this is a click or 2, like any other app you're used to installing).
Once installed, the proprietary technology scans databases to see if your personal information is being used. Depending on the plan you choose to sign up for, LifeLock also scans the Dark Web, monitors your accounts, and checks your credit report for any inconsistencies, issues, or possible problems. You will receive notification of any suspicious behavior via the contact method you've chosen. You can choose SMS, phone, or email alerts.
Then, LifeLock starts scanning your devices. Depending on which plan you get, you can install LifeLock on up to 5 devices, including laptops, home computers, and smartphones. Whatever device you have the software installed on will be protected. LifeLock scouts for personal information that you have around that leaves you vulnerable to identity theft. You'll receive an alert from LifeLock if it finds anything questionable.
LifeLock device scans are continuous, meaning the software scans your devices all the time. Additionally, you'll receive auto-updates of the software, so you are always protected against new and prevalent threats.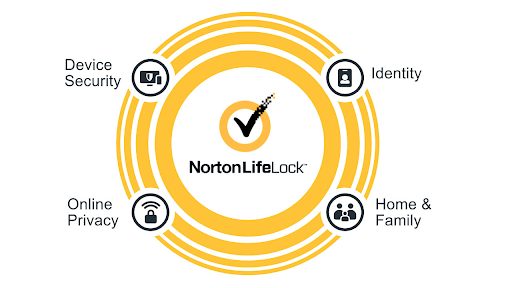 LifeLock Features
LifeLock offers 3 basic identity theft services (and we'll dive deeper into each one below):
Monitoring your personal accounts
Sending notifications in case of suspicious activity
Helping you recover in case of a breach
In terms of monitoring your credit, LifeLock is pretty exhaustive. Depending on which plan you sign up for, it includes monitoring:
Your credit report via all 3 of the major credit bureaus (Experian, Equifax, and TransUnion)
Use of your Social Security number or other personal identifying data
Applications for online loans (payday, etc.)
Unauthorized USPS address change
If your information ever shows up on the Dark Web
If your name shows up on an arrest or sex offender registry
At the most basic level, LifeLock monitors your Social Security number for any unusual activity. LifeLock will notify you if your credit changes, if a credit check is run on your name, and if a loan or other financial obligation is made on your accounts. You'll also receive monthly credit report checks, but only if you're signed up for the Ultimate Plus plan. Alerts are sent out if any of these flags are set off (i.e., your information triggers any of these scans), again according to your plan.

LifeLock's Norton Security Package
The Norton Security package includes:
Ransomware
Antivirus protection
Phishing protection
Antispyware
Protection against online scams
This is a nice bonus since it'll help keep your online activity safe as well.
LifeLock Recovery Services
Of course, the most important question is what does LifeLock do in the unfortunate event that your identity is stolen. There are several steps LifeLock will take including:
A dedicated restoration specialist
LifeLock assigns a US-based specialist that is familiar with legal and technical procedures to your case immediately to help you take decisive action. The specialist will handle your case from beginning to end to ensure that they see it through properly.
ID theft insurance
LifeLock has a Million Dollar Protection Package to cover all your expenses. This coverage varies based on the plan you get, but even the most basic coverage ensures you get up to $25,000 reimbursement for stolen funds and personal expenses. Additionally, all plans have up to $1M coverage for legal advice and other legal expenses incurred while trying to resolve your case.
Lost wallet replacement assistance
In the unfortunate event that you lose your wallet, LifeLock will help. It will get credit cards replaced and canceled, licenses renewed, and Social Security cards updated.
LifeLock Customer Support
LifeLock member services are available 24/7. You can get in touch with them via a toll-free live support number.
LifeLock also has a huge information center that is chock full of useful and detailed information about identity theft, online safety, and other things you really need to know. There are blog articles that teach you about credit, finances, fraud, data breaches, and internet security. It's got everything, so you should definitely check it out.
How Much Does LifeLock Cost?
LifeLock has 3 plans to choose from for individuals. One thing we didn't appreciate was the lack of a family plan option. You can add your kids to the plan for $5.99/month/kid though, so at least there's that.
Price per month, first year
Price per month, after first year (For Norton)
How LifeLock Compares to Other Identity Theft Check Providers
Don't know where to start when comparing Identity Theft Check Providers? Top10's brand comparisons can help you make the best choice for your personal data security needs.
$7.20/monthly or $79.99/year
Per month
60-day money-back guarantee
60-day money-back guarantee
3-bureau credit monitoring
LifeLock vs. Identity Guard
LifeLock and Identity Guard are both industry standards when it comes to identity protection online and beyond. They come in at similar price points for monthly payments and insurance coverage. The difference comes down to the features provided by each brand.
Unlike Identity Guard, LifeLock is much easier to reach with issues through their 24/7 support channels through chat or call with no wait time. Even more so, Norton Security is guaranteed with every package you get on LifeLock. Identity Guard, on the other hand, usesIBM Watson® AI for deep data and identity monitoring.
LifeLock vs. Aura
Both Lifelock and Aura make waves in the identity guard sector, each with their own outstanding features. LifeLock and Aura mostly differ in regards to their prices, as starting prices are less expensive with LifeLock than Aura's. But. Aura's prices do not increase in the long term; the price you sign up for with Aura is the one you stay with until you decide to cancel.
LifeLock is one of the oldest brands on the market, with Norton Security integrated into the data scanning. With LifeLock, not all features may be available across all packages, prompting users to purchase the more expensive option for great protection. Aura, on the other hand, offers a full suite of ID theft.

LifeLock Visit site
Bottom Line
LifeLock brings a lot to the table, including a partnership with a solid brand in the security sector. The Ultimate Plus plan offers the most comprehensive coverage, and that includes things like 5-device coverage, $1M reimbursement insurance, and dark web scanning.
The other plans are good if you just want the basic protection, but honestly, when it comes to identity theft, is there really any price too high to ensure your protection? LifeLock has a good reputation and offers a solid product that's easy to use and easy to recommend.