Since 2012, Cloudways has offered advanced features backed by excellent performance. With this industry giant, you can choose between five cloud providers (such as AWS, Digital Ocean, and Google Cloud) and fully control your hosting.
However, Cloudways might not be the best choice if you simply want to get your first website online. The same goes if you're looking for a low-cost hosting provider and aren't expecting any massive traffic spikes in the near future.
In this article, we'll look at the 5 best alternatives to Cloudways and analyze the key features of each option to help you pick the right one for your needs.
The Best Cloudways Alternatives at a Glance
Bluehost - Best for fast and reliable WordPress hosting
Hostinger - Best for a full suite of hosting features at a low price
GoDaddy - Best for a wide selection of hosting plans
Network Solutions - Best for a beginner starter pack to host and launch a site
A2 Hosting - Best for dev-friendly hosting
» Want more options? Check out our top picks for the best web hosting services and companies.
Our Top Picks for the Best Cloudways Alternatives in 2023
1. Bluehost
A fast and reliable hosting provider that's great for WordPress websites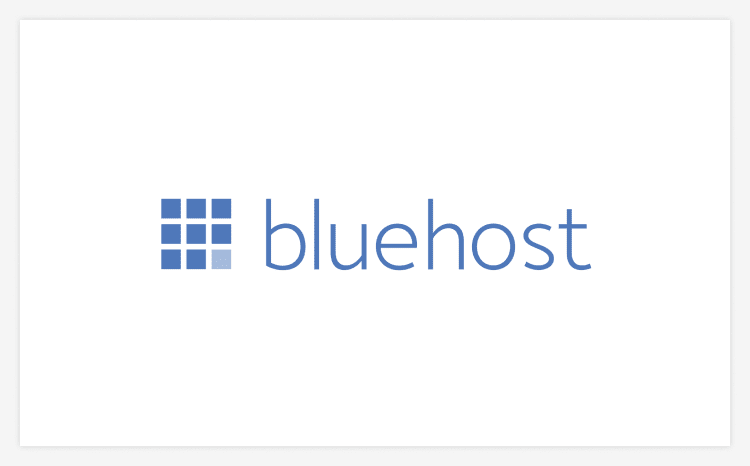 Starting price: From $2.95 per month for shared hosting
Uptime: 99.99%
Bluehost is a hosting provider that offers managed WordPress hosting. If you're planning to build your website on WordPress, Bluehost is a solid choice that's both very reliable and affordable. You can also use Bluehost's integrated website builder (built on WordPress) to create your website. It's very intuitive and easy to use, even though it's not super flexible in terms of design freedom.
Bluehost's dashboard is very powerful and comes with a ton of options to help you manage your website. It also offers shared, VPS, and dedicated hosting, which means you can easily scale your website.
» Want more? Check out our favorite WordPress hosting services.
Pros:
Managed WordPress hosting and an integrated website builder
Intuitive, powerful dashboard with tons of features and web tools
Free SSL certificate for the first year and free CDN
Cons:
Regular rates after the first 12 or 36 months can be pricey
You need to pay for a website transfer

Bluehost Visit Site
2. Hostinger
A full suite of hosting features at an affordable price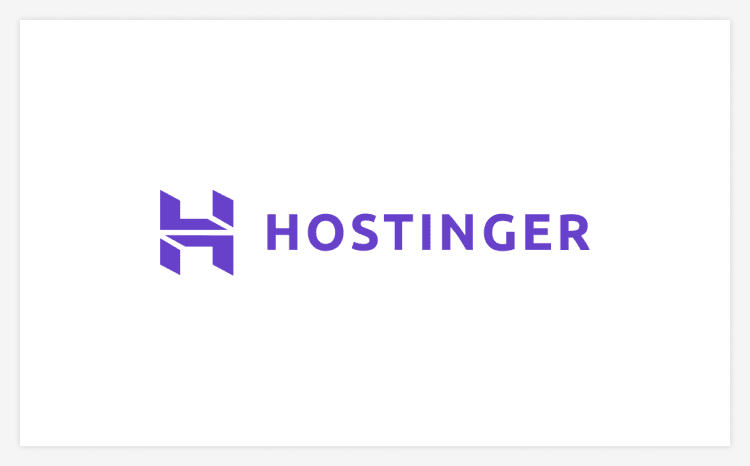 Starting price: From $1.99 per month
Uptime: 99.9%
Hostinger is an excellent choice if you're looking for an affordable hosting provider that still offers a full suite of features. Its basic plan does have some limitations, but it's perfect for small businesses and portfolio websites. It also has advanced and premium plans to support your growth without having to change providers.
Higher tier plans are still a great deal ($2.49 for premium and $3.99 for business) and come with unlimited bandwidth, more storage, a free SSL certificate, and unlimited databases.
» Don't get caught off-guard: Learn more about the possible reasons behind a website crash.
Pros:
Affordable basic plan ideal for smaller websites
Optimized hosting solutions for WordPress
Unlimited databases with the premium and business plans
Cons:
Basic plan comes with limited bandwidth
Some users complain about suboptimal website speed

Hostinger Visit Site
3. GoDaddy
A wide selection of hosting plans for different needs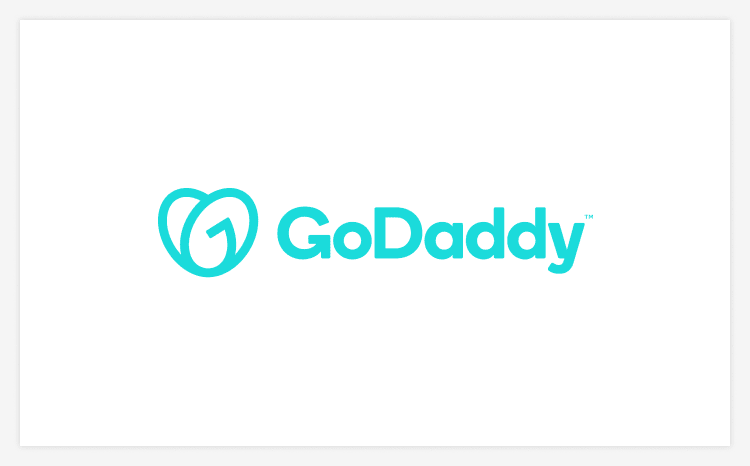 Starting price: From $3.99 per month
Uptime: 99.9%
GoDaddy offers tons of choice when it comes to web hosting services (including VPS hosting and hosting on dedicated servers) with a pricing plan for every need. However, it's among the more expensive options out there, especially if you don't opt for a 36-month plan, but it remains one of the most reliable hosting providers worldwide.
GoDaddy also has its own website builder that features professionally designed templates to help you get started if you want to create your first site on your own.
» Use these tips to protect your website from hackers.
Pros:
Many different options catering to every need
Full suite of website management tools
Fast loading times
Cons:
One of the more expensive options out there
36-month pricing options lock you into long-term contracts

GoDaddy Visit Site
4. Network Solutions
A beginner-friendly option to host and launch a site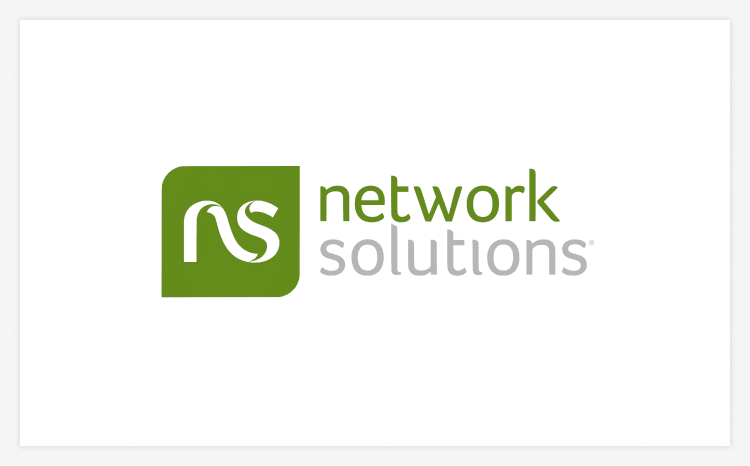 Starting price: From $5.69 per month
Uptime: 99.9%
Network Solutions (owned by web.com) offers hosting, domain name registration, a website builder, and strong security features—everything you need to get started. It provides easy solutions you can use even if you're a complete beginner.
The only downside is that the interface can be somewhat confusing, with lots of upselling prompts.
» Learn from these epic website crashes.
Pros:
Full suite of features
Live 24/7 technical support
Cons:
Confusing pricing and plans
User interface is rather old-fashioned and not very intuitive

Network Solutions Visit Site
5. A2 Hosting
Dev-friendly, lightning-fast hosting, and excellent customer service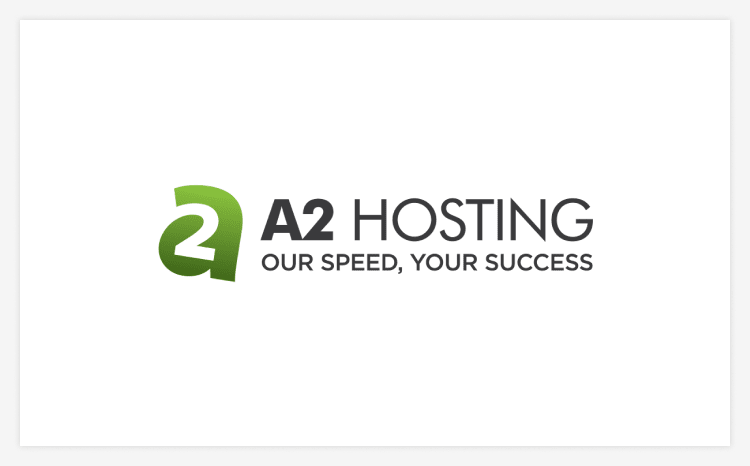 Starting price: From $2.99 per month
Uptime: 99.9%
A2 Hosting is not as popular as the other options on our list, but it's certainly worth considering. It offers excellent hosting packages, particularly if you're using WordPress, and its customer service is among the best in the industry (which is reflected in its 4.5 rating on TrustPilot). It's also super fast and has tons of developer features, so it's great for more advanced users.
» Check out our top picks for the best domain hosting services.
Pros:
Excellent customer service
Super fast hosting
Developer-friendly features
Cons:
Might be a bit confusing for first-time users
Cheaper plans are quite limited

A2 Hosting Visit Site
Why Choose These Alternatives Over Cloudways?
If you're choosing a web hosting service for the first time, you're probably not looking for a solution that can host multiple large databases or enormous e-commerce websites like Cloudways can. Instead, you're probably on the lookout for a beginner-friendly, low-cost option that can help you launch your website easily.
To Get Cheaper Web Hosting
Cloudways is a rather specialized cloud hosting service, and its price tag reflects that, with prices between $10 and $36.51 per month based on the cloud provider you choose. If you need a basic hosting solution, there are much cheaper alternatives on the market, such as Hostinger ($1.99/month) and Bluehost ($2.95/month).
» Want a cheaper hosting plan? Shared web hosting may be just what you need.
For More Beginner-Friendly Options
Cloudways is ideal for larger projects and businesses. If you simply want to launch your first website, you probably don't need all that Cloudways has to offer. Bluehost, GoDaddy, or A2 Hosting might be a better bet if you need a simple alternative that's easy to use.
For Integrated Domain Registration and a Website Builder
Another thing that Cloudways doesn't feature is domain registration or a website builder. So, if you're looking for an all-in-one solution that'll enable you to build and launch your site ASAP, you'll probably be better served by GoDaddy, Bluehost, or Network Solutions.
Bottom Line: The Best Cloudways Alternatives
To pick the best hosting provider for you, you must first analyze your needs and compare your options. Cloudways is an excellent choice for large-scale projects, but it remains a niche hosting solution. So, unless you're planning to use most of its features, you'll probably be better served by a different hosting provider.
After all, the best web hosting for a small business is the one that fits your needs and budget and is intuitive and easy to use.
» Check out our quick guide to bare metal servers vs. virtualization to help inform your decision.