In a Nutshell
Scribendi is a personalized document and sentence checker that uses real human editors to edit and proofread your content. Scribendi covers everything from full-length manuscripts to personal documents, business proposals, and ESL content. The service is easy to use, using secure channels and offering a range of turnaround times. Scribendi has a sterling reputation in the editing field.
pros
Professional, human editors
Turnaround time as low as 4 hours
No downloads, easy online uploading process
cons
Not all editors deliver the same experience
No rewriting services
No plagiarism checker

Scribendi Visit Site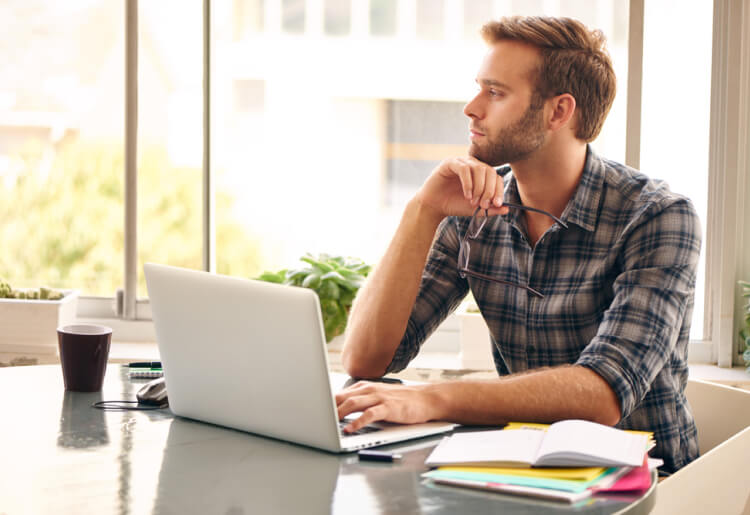 Scribendi at a Glance
Price: Starts at $30
Free Version?: Up to 1000-word sample edit
Browser Extensions: N/A
Integrations: N/A (API for AI tool)
Main Features: Human editors, fast turnaround, easy online document uploads
Scribendi in Action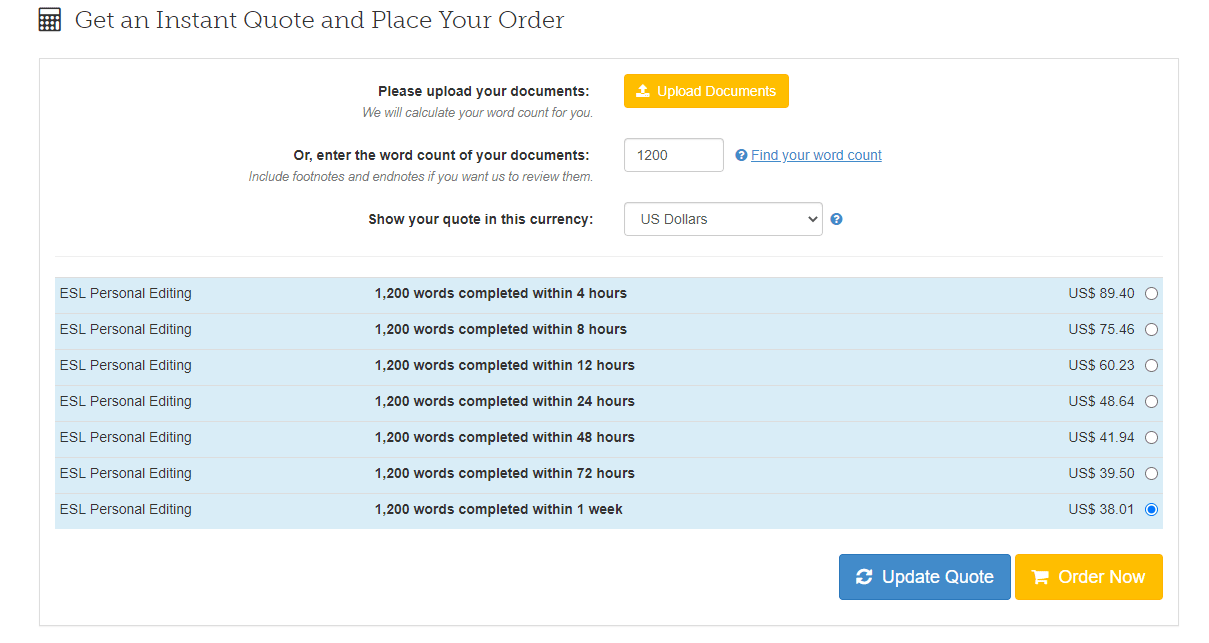 What Services and Features Does Scribendi Offer?
Scribendi provides an array of editing services from basic sentence checking to extensive editing. Here's how it works:
Choose the type of service you need

Choose your deadline to get an online quote

Upload your file to Scribendi's site and enter your payment details

Scribendi will edit your content and return it to you proofed and revised
Scribendi offers proofreading and editing services for a variety of content and skill levels including:
Academic texts

Authors and manuscripts

Business or corporate content

Student editing

Personal documents

ESL services

Translation services (New!)
What's unique about Scribendi is that all editing and proofreading are done by a real person. A machine cannot compare to a human being who can truly understand your content. Only a person can seamlessly convey natural English expressions and check for grammatical and contextual accuracy, sound, and flow. With Scribendi, a real person reads your documents and makes improvements to clarity and word choice. Compared to computerized grammar apps that work algorithmically to improve your documents, this is a game-changer.
Scribendi has some helpful online tools like a simple word count tool that give you a clear sense off the bat of how much a project will cost you before getting started.
Browser Extensions and Integrations
Scribendi has no browser extension because it isn't an app that you download to your device. It's an online grammar app in which you upload your work directly to the platform, and then Scribendi does the rest. Scribendi is compatible with most word processing software, including:
MS Word

WordPerfect

WordPad

Notepad

MS Works

Adobe Acrobat

MS Excel

MS PowerPoint

OpenOffice

Final Draft

LaTeX
You can upload all types of documents such as:
.csv

.doc

.docx

.fdx

.htm

.html

.odt

.pdf

.ppt

.pptx

.rtf

.tex

.txt

.wpd

.wps

.xls

.xlsx
Scribendi Prices, Plans, and Value for Money
Scribendi's flexible pricing plans are based on word count and turnaround time. A longer turnaround time will cost you less, whereas if you need a project finished faster, you can pay for expedited completion. Scribendi also allows customers to bundle several small projects together to save on time and costs.
Scribendi's editing costs range from $30 to a few hundred dollars based on your specifications. Here's a sample pricing table to give you a sense of their pricing. Pricing fluctuates greatly based on project length and turnaround time.
Scribendi's prices fall within the typical range for the industry. You can also edit a sample piece of up to 1,000 words for free to test out the service and see how it works in real time
While registration isn't required to use Scribendi, it's free to register. As a registered customer, you'll get customer rewards and discounts. If you plan on using Scribendi more than once, it's worth registering.
Ease of Use
Scribendi is simple to use. Because everything is done online, there's nothing to download or install. Customers simply choose the type of service they want and upload documents directly onto the Scribendi platform. After that, users can:
Title their work

Select which version of English to use for editing (US, UK, Canadian, or Australian English)

Add specific instructions (e.g. asking editors to skip parts of a document, explaining what the document is for, designating how strict you want the editors to be).

Enter contact and payment details
The Scribendi team will then edit your documents and send back the completed project within the designated time frame.
What People Say About Scribendi
"It was fast and easy to use. The editor's comments helped improve my writing. They caught the little things that would cause my manuscript to be rejected by agents. I feel confident sending out my work. Thanks!" – Andrew K., USA
"I am so impressed with your services. The quality of your work is affordable and top-notch! I really appreciate your company, service, and comments. The work was thorough, articulate, precise, educational, and rewarding. I can't thank you enough. Some of the simplest changes you suggested totally transformed my work. As the author, I'm more likely to overlook issues in my own writing. You picked up on every nuance, provided expert advice, and missed nothing. I so appreciate your attention to detail, your feedback, and the corrections and suggestions. I will gladly use your services again. You are now a vital part of my team! Thank you!" – Brian, USA
"In a word – amazing. It was unlike anything I expected, and I'm so pleased with the results. Scribendi will be seeing more work from me in the future. The editor who worked on my sample did a fantastic job. The comments in the footnotes were clear and to the point. They left me feeling relaxed. I didn't have to go over them a million times to understand what the editor meant. The critique I got was exactly what I was looking for! I'd love to work with the same editor in the future." – Chelsea, USA

Scribendi Visit Site
FAQs
Does Scribendi guarantee its work?
Scribendi is ISO certified. If you're unhappy with the work you receive, the company will investigate the issue and help you resolve it.
Which style guides does Scribendi work with?
Scribendi is compatible with several different style guides, including APA, MLA, Turabian, the Chicago Manual of Style, Harvard Referencing, and CSE.
What are Scribendi's payment options?
Scribendi accepts all major credit cards (MC, Visa, AmEx, Discover, Diners Club, UnionPay, JCB), PayPal, Maestro, and AliPay. Registered customers can also arrange ACH or wire transfers.
Bottom Line
Scribendi is a world-renowned editing tool that's been around for over 2 decades. It offers a huge range of editing and proofreading services, with an online platform that's easy to use. Scribendi's flexible pricing allows the customer to adjust costs based on turnaround time. With a free trial option, SSL security and ISO certification, Scribendi is a natural choice for high level professional, business, ESL, and personal content editing.