In a Nutshell
Weebly's Ecommerce platform and interface are incredibly easy, fast and powerful. Everything runs from a simple drag-and-drop user control panel, and even adding products is simple, fast and reliable.
pros
100+ professional templates
Free domain and email marketing
cons
No newsletter creator
No estimates for shipping

Weebly Visit Site
Features
Start out your Ecommerce and web building adventure by choosing a template from the 100+ professionally designed themes which are available from Weebly. Of course, these can all be edited and customized in a number of ways, including HTML or CSS. For those who do not code, stick with the simple drag-and-drop editor, which gives an incredible amount of power and flexibility. You may end up even creating your own theme or template! Build and add forms, videos, audios and images with just a few clicks of the mouse.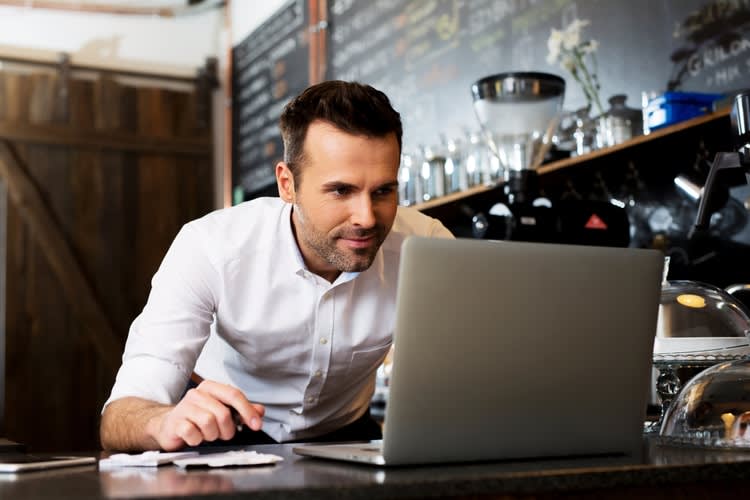 You will also receive free hosting when designing and building your site with Weebly. This is actually cloud hosting, which means that your site is hosted and served across the provider's entire infrastructure. Since this powers millions of websites across a huge number of servers, unlike traditional web hosts, even a rather large traffic spike will not adversely affect your site.
As more and more users shop from their phones, it has become increasingly important to create mobile-friendly sites. Weebly recognizes this and all sites it hosts are automatically optimized for mobile browsing.
Integrating your payment method with your site is also very simple with Weebly. Choose either PayPal or Google Checkout(their shopping cart is supported by Square), then simply add your products, choose your prices and you're ready to sell online.
Android Pay
Weebly recognizes that it is becoming increasingly important for businesses to provide users with a strong mobile checkout experience. The Ecommerce builder estimates that over 50% of all transactions are processed on a mobile device, and aims to help small business owners provide customers with a faster checkout. Businesses can setup Android Pay for free and owners will never be charged any additional processing fees.
Value
Weebly offers excellent incredible value. It is even possible to get started out with the service completely free of charge. Of course, this plan offers just a very basic site with some hosting. Many customers find this plan sufficient for their needs. However, it is also nice to know that you can upgrade to a paid plan which includes additional features and services.
It is also important to realize that there are no additional or hidden fees of any kind. This means that it is truly free to set up your own Ecommerce site with Weebly. There are no fees for processing or anything else. Of course, you may need to pay processing charges to PayPal or Google, depending on which method you choose.
It is also nice to know that there are a number of different plans to choose from. It seems that Weebly has really gone out of its way to offer something for everyone. Each plan includes all of the features, and will allow you to sell an unlimited number of products. The main differences are really in the amount of storage space offered. Being able to upgrade to a larger plan is a big help.
Price (when paid annually)
*Prices last updated January 2021
Safety Options
The first thing to remember when considering the safety and security of your new site is the fact that it is hosted by Weebly. There is a big reason why this provider hosts over 12 million sites! Weebly is well respected and has the best technical equipment to make sure everything is secured properly. To begin with, all sites are hosted on a secure cloud architecture. This means that your site is physically stored across a number of different servers, which makes it incredibly difficult for anyone to hack into and steal important information.
Using either PayPal or Square also helps with the safety and security of your site. Even just displaying the logos will make your customers feel safer and have more confidence in ordering from your site. The fact is that none of the customer credit card transactions will actually occur on your site. In fact, no financial information or data will be stored on your site at all. Additionally, everything will be full PCI compliant, which is the credit card industry standard.
All data will be encrypted. This is 128-bit SSL security. In other words, no one will get your data. Even if they did, it would still need to be decoded.

Weebly Visit Site
Customer Support
The first thing you will notice about the customer support offered at Weebly is an in-depth frequently asked question section. This is broken into very tight and neat categories, which makes finding your exact question very easy.
There is also an email form right on the website. You will find the support staff to be very friendly, helpful and knowledgeable. Replies are fast, especially during normal business hours. There are also live training sessions, which are actually quite helpful. These are usually divided into beginners or advanced sessions, so there is something for everyone.
About
Weebly is one of the most popular website builders and Ecommerce solution providers. With over 35 million sites running its software, it is almost ubiquitous. It has won tons of awards, including the Editors' Choice Award from PC Magazine, and has been featured in numerous publications.