In a Nutshell
Jimdo is an intuitive website builder, perfect for eCommerce sites, that offers a compelling mixture of affordable pricing and easy onboarding. It doesn't offer the advanced design features of some website builders, and you might find the lack of customization restrictive, but many users will prefer its pared-down approach.
pros
Excellent onboarding site design wizard
Fair pricing and a free plan
Offers good-looking website designs
cons
Only has basic SEO options
Fewer customization options than competitors
Limited customer support availability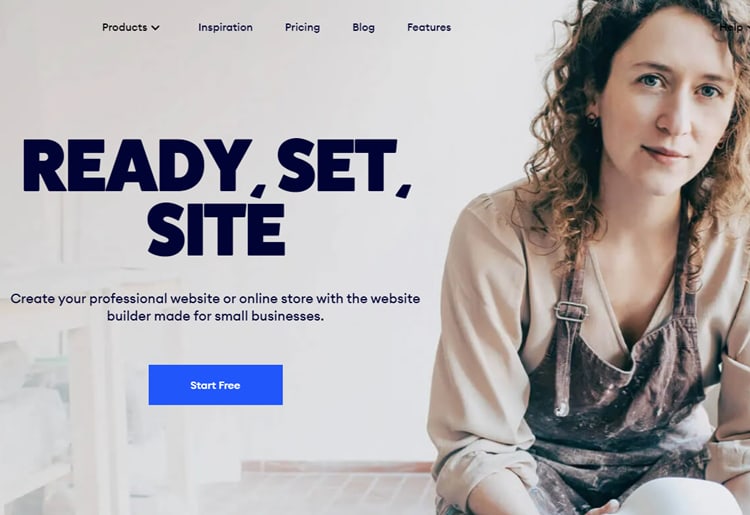 Ideal For
Those who want a simpler e-commerce website builder.
Why Go with Jimdo
Whereas many website builders have become overly complicated these days, Jimdo keeps website creation simple for anyone. It offers all the essentials to get your store's site going, along with a reasonable degree of customization, all while keeping things straightforward and easy to understand.
Features
AI Website Builder
At the first stage of creating a website with Jimdo, you're asked several questions about the nature of the site you're creating. You can choose multiple goals for your website, such as showcasing your work, getting online bookings, or announcing an event. From your answers, Jimdo will create a framework outline for your website.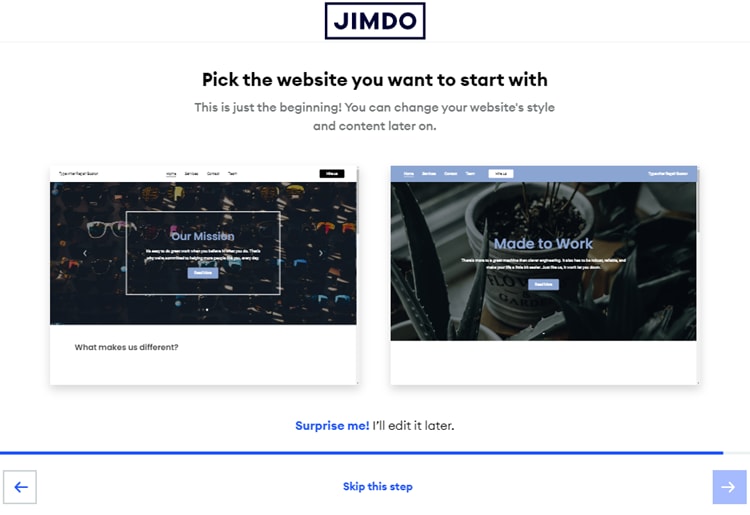 Handily, Jimdo can pull in images from your Facebook or Instagram account and address and map data from Google Maps. This can speed up the process of populating your website with relevant text and imagery.
This site creation wizard is one of the best I've seen. You're never overwhelmed with irrelevant questions, because the wizard intelligently pursues specific lines of questioning based on your previous answers. Using this branching approach, Jimdo creates an initial template site for you that requires minimal tweaking.
Advanced Website Builder Option
When you start building your website, you're offered an alternative to the wizard in the form of Jimdo's advanced editor, which is aimed at coding experts. It's priced a little higher ($11-42/month), and because of its drag-and-drop nature, it arguably gives you more control over how each of your pages looks.
This older editor, while pitched as an advanced tool for coders, can't compete with more refined website editors like those of Wix and Squarespace. It doesn't offer much extra and is likely only included as an option for Jimdo veterans who don't like the new editor.
Jimdo's strength is in offering a simpler alternative to these often-unwieldy website builders, and that's best delivered in the new AI website builder and editor.
More Reasons to Choose Jimdo
Pricing
Jimdo offers a completely free plan, hosted on a Jimdo subdomain (e.g., mycompany.jimdosite.com). It's a good way to get started and test out the main features, but the free plan is really limited. You get only 500 MB of storage and 2 GB of bandwidth/month, and a maximum of five web pages. Your website will also have ads on it, so you'll likely want to upgrade quickly.
The next level up is the ad-free Start plan, at $9/month. You're limited to a website with a maximum of 10 web pages, but the 5 GB of storage and 10 GB of bandwidth give you much more room to breathe than the free plan.
There's also the $14/month Grow plan that allows for 50 web pages. Overall, Jimdo undercuts the competition on pricing, particularly on its lower-end plans.
Online Store
Jimdo makes a distinction between normal websites and online stores. For $18/month on the Business plan, you get 50 website pages, and the unlimited $24/month VIP plan gets you limitless pages. Here, again, Jimdo beats its competition on pricing.
Jimdo online stores are all mobile optimized and have features for discount codes, social selling, and strikethrough prices. They're aimed at small business use, though, as the feature list mostly stops there. If you want a bigger online store, something like Shopify would be a better option.
Marketing
Choose the higher-level plans and you'll unlock several site marketing features. First, your site can be submitted to over 10 online platforms with one click. You can also sell your products directly through Facebook and Instagram by linking your accounts, and Jimdo also has a simple logo design tool.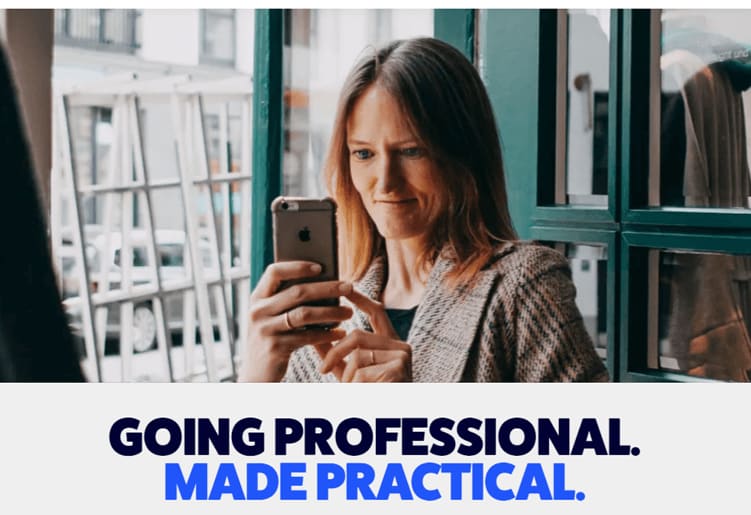 Customization
As far as website builders go, Jimdo sits near the simpler end of the spectrum. Each of the pages of your website is split into blocks you can mix and match, all of which are available on all plans. Examples of basic blocks include text, images, lists, and slideshows, but there are also more complex options like Facebook, YouTube, and Twitter that can pull in information from these third-party sites.
It's easy to move blocks up and down your pages and choose design options for each, such as background color and button choices. The intelligent designer attempts to keep your website coherent by suggesting complementary colors and choosing reasonable defaults.
You can quickly change the entire color palette of your site, and Jimdo will helpfully suggest similar palettes to your main color choices. Add new pages, and they'll automatically be shown on your menus throughout the site.
Jimdo's relatively simple website editor may leave more seasoned designers frustrated with its rigidity. But don't dismiss Jimdo as a bare-bones website builder. For those who just want a great-looking site that works, Jimdo does still offer a reasonable amount of customization.
Payment Processing
Jimdo offers only the most important payment options. You can connect PayPal and Stripe to your Jimdo online store, allowing you to accept PayPal, credit card, and SEPA direct debit payments.
If you want to use alternative payment methods, such as cryptocurrency or checks, Jimdo isn't for you.
SEO Tools
Jimdo states that all websites created using the wizard are already highly optimized for SEO, so your website should be able to rank highly in search engine results providing you have a good SEO strategy.
More specifically, Jimdo pages load quickly and work well on mobile devices. Page meta titles and descriptions are automatically generated, as well as sitemaps, robots.txt, and URLs. These are all things that make your website easier to parse for search engines and help to boost your rankings.
If you want to edit details like page titles and meta descriptions yourself, you'll need at least the $15/month Grow plan.
Secure Hosting
When you connect your website domain name to your Jimdo website or purchase a new domain from Jimdo, you'll automatically get a Secure Sockets Layer (SSL) certificate. This means all data sent between your visitors and your website will be encrypted, effectively making the communication private and secure.
As Jimdo is a website builder as opposed to a website host, the company also takes care of the security of the website servers, software, and code. This is a lot simpler than having to worry about updating web server software on your own.
Jimdo also hasn't had any major data breaches since its inception in 2007, so it has an excellent security track record.
Customer Support Services
Jimdo has a well-laid-out help center, with sections on getting started, designing and optimizing your website, and working with email. Separate from the help center is the Jimdo blog, where you'll find more general articles on building a website and running an online business.
However, unlike competitors like Wix, Jimdo doesn't offer phone support or even live chat. Email support is your only option, with responses taking up to three days for free accounts. Higher tier plans get faster support; the $15/month Grow plan has support with a four-hour turnaround, whereas the $39/month Unlimited plan promises a one-hour turnaround.
Bottom Line
Jimdo is a solid website editor for those who want to build a website intuitively, without writing any code. It's priced fairly, and it's particularly easy to get started with.
From features and customization to payment processing and SEO tools, Jimdo delivers the essentials you want but not too much more. For many people, this actually makes Jimdo perfect for their needs, whereas those who want to make more advanced design changes or interface with more third-party applications would be better served by competitors like Wix and Squarespace.
About the Company
Jimdo, a German company with headquarters in Hamburg, was first launched in 2007 as a simple website building service. In 2010, Jimdo added an online store option. In 2018, Jimdo launched its new AI-driven website builder, which was lauded as a simpler alternative to unwieldy website builders. Jimdo now has a staff of over 200 employees and hosts over 25 million websites.