Interracial dating is becoming increasingly commonplace, with 18% of newlyweds in their 30s married to someone of a different race in 2017. Since about 41% of the US population is non-white, it's difficult to get through life only by dating your own race, which is why educating yourself is so important.
1. Understand Your Privilege
If your racial identity puts you in a privileged position in your relationship, it can be helpful to understand your own privilege and how it might affect your daily actions, especially those toward your partner.
A good place to start this kind of self-examination is to educate yourself. You can start by reading some of the widely available online resources, such as the essay "White Privilege: Unpacking the Invisible Knapsack" by Peggy McIntosh.
Your next partner is waitingBlackPeopleMeet is the largest dating site in the US for black singles
Get Matched
2. Understand Your Partner's Struggles
It will also be helpful to do some reading about the struggles faced by your partner's racial group and the best ways to handle them. This should be something you do on your own rather than relying on them to explain everything to you.
Work to understand what types of discrimination they may be facing and what language, statements, or actions could come off as disrespectful toward them.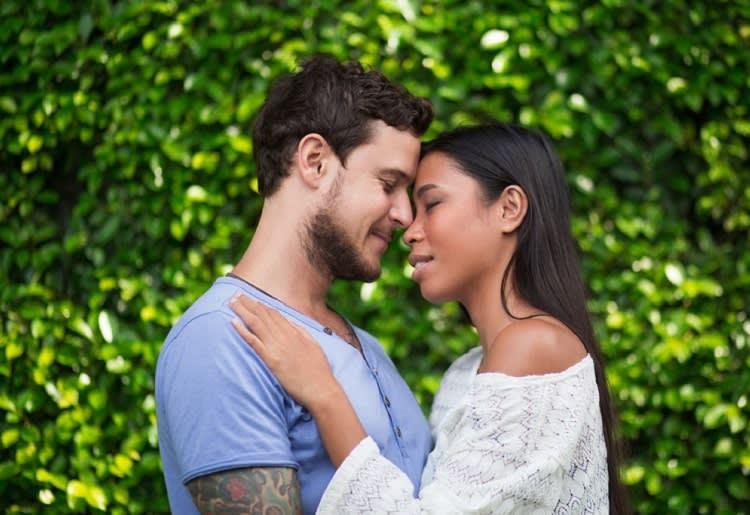 3. Know It's Not Your Job to Educate Your Partner
If you are somebody of a minority race dating a white person, know your boundaries in terms of what you are willing to educate your partner about and what they need to learn on their own.
It can get tiring to explain to people repeatedly why it's hurtful to use particular language or hold particular stances. You deserve a partner, not a student, so stand up for yourself if they are treating you like a teacher.
» Looking to meet eligible singles? Check out Top10.com's top picks for the best dating sites for black singles or our best dating apps for Asian singles.
4. Aim to Clear up Misunderstandings Before Getting Angry
Your partner may say something that has a specific meaning in their culture, and you may interpret it to mean something else and get offended.
If your partner says or does something that seems offensive to you, first work to understand what they mean. It's possible that there is a cultural misunderstanding or even a language barrier, not a lack of respect or consideration.
5. Don't Make a Big Deal of Your Partner's Race
Even though it is important to be sensitive to the identity of anyone you're dating, this should not be the main thing you notice about them or talk about. After all, everybody is an individual, and nobody wants to feel like they are being seen as a representative of an entire race.
You may not be from the same background as your partner, but you will probably both have a lot in common, which may make race seem like only a small factor in your connection.
6. Their Family May Take Issue With Your Relationship
Most families understand that love is love, and an interracial relationship can be just as healthy as one between people of the same race. However, other families are more traditional and may view a partner outside their own race as a threat to their culture.
Ask your partner if there's anything you need to know or be prepared for before you meet their parents. This is a good question to ask anyway, regardless of whether race comes up.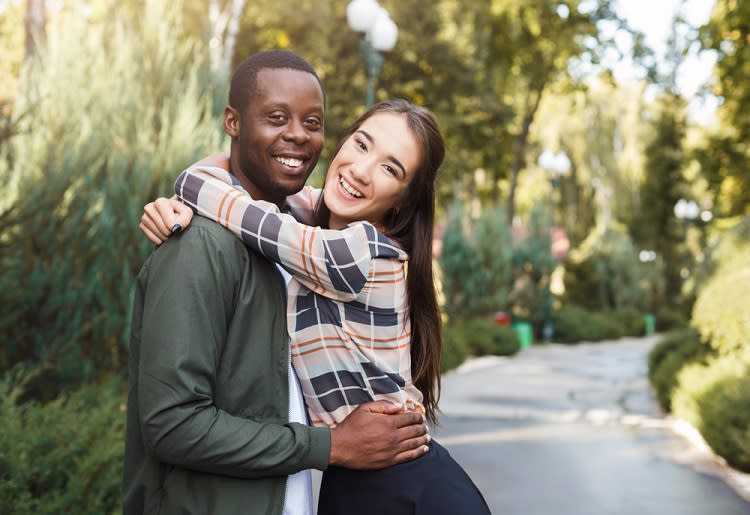 7. Take an Interest in the Other Person's Culture
One of the exciting things about interracial dating is that your partner may bring knowledge of a new culture to you. If their background is something that's important to them, there may be music, movies, food, and more that they can introduce you to. Taking an interest in these things will both express appreciation for them and expose you to fascinating new things that can enrich your life.
8. Be Open to New Ways of Thinking
It's possible that your partner's religious beliefs or overall life philosophy will be different from yours. Even if you don't agree with it, you can probably still learn a lot from it.
Rather than get into arguments, view discussions of your respective worldviews as opportunities to understand how other people think and refine how you think.
9. Understand Your Partner's Values
Everyone's values are different, regardless of their race. For some people, their racial background and religion shapes their values.
Getting to know your partner's values will help you understand how to treat them and what will make them happy. For instance, if family is very important to them, make an effort to get to know their family.
10. Stand Up for Your Partner
If your partner faces discrimination, do what you can to speak up for them and let the perpetrator know that what they've done is not OK. Unfortunately, someone who has said or done something racist may be more likely to listen to someone white than to someone of a minority race.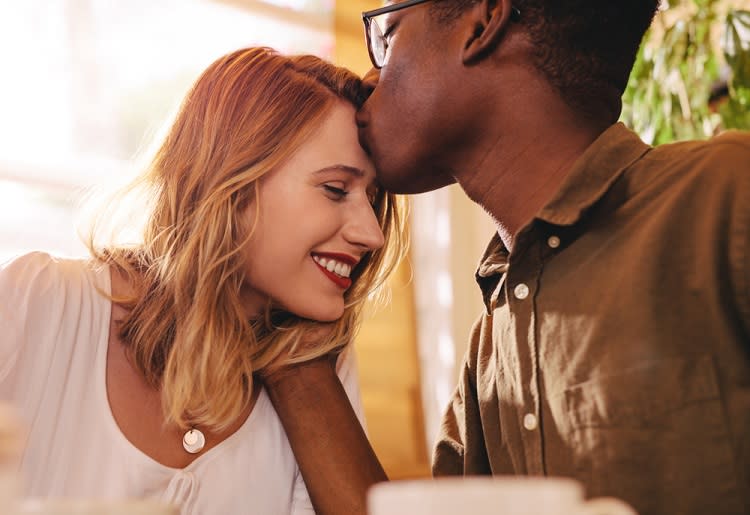 Communicate With Your Partner
There is always more to learn when dating outside of your own race, and it's more important than ever to become educated and aware. The most important step you can take is to ask your partner how you can best support them. After all, they are the best person to tell you what they expect.
» Ready for a serious long-term relationship? Give JDate or Christian Mingle a try!