In a Nutshell
With DeepSearchPro you can easily sign up and carry out unlimited searches on public records databases and get access to information ranging from criminal records to court records, marriage, death, and birth records, as well as bankruptcies. You can also attain personal details, including phone numbers and addresses, and carry out reverse phone number searches. The site also has a number of payment options to meet almost any needs.
pros
Unlimited searches
Risk-free trial membership
Bankruptcy and property records
cons
Pricing structure can be confusing
Not classified as a consumer reporting agency by FCRA

DeepSearchPro Visit Site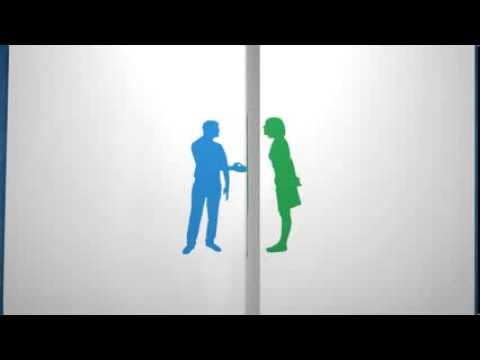 Ideal For
A quick background check on someone you're curious about
Seeing what information is available about you online
Why Go With DeepSearchPro
DeepSearchPro gives you the means to find out a great deal of information about people within a matter of minutes. On DeepSearchPro you don't need to commit to an extensive membership if you don't want to—you can simply pay for a single background and criminal records check or go with a very inexpensive 3 day trial to see if the service is right for you.
There is a range of services you can sign up for with DeepSearchPro, including a full background check and criminal records report, a public records report, a people search, and reverse phone lookup. The service is run by PeopleFinders.com, and takes the effort and legwork out of the search for information. The service combs through mountains of public records, providing you in moments with answers that could take you hours even days on your own.
The personal details lookup and reverse phone lookup features mean that even if you don't want a full background check, you can still find people's phone numbers or determine from which number someone is calling you. And the address history goes back 40 years, so there are decades of records for you to comb through. The company says that it uses "proprietary matching algorithms" that enable it to make connections between people, places, phone numbers, and businesses.
The company also provides professional and enterprise data services, so if you need to scale up in your use, you will have options.
Pricing
The pricing breakdown for DeepSearchPro can be rather confusing. You can sign up for a 3-day background trial for only $3.95, after which point it will renew for $9.95 per month. The site also charges $29.95 for a single report (also listed for the price of $9.95).
In addition, the monthly memberships for the public records report, people search, and reverse phone lookups cost significantly more than the monthly background checks membership, which provides you with more information. Finally, through PeopleFinders you can sign up for enterprise level packages, which cost $72 and $159 as opposed to just $9.95 for the 1-month regular membership. The packages say they provide 1,000 and 5,000 reports a month respectively, but the regular 1-month background check package includes unlimited searches, according to the company.
Enterprise Light (1,000 reports/month)
Enterprise Power (5,000 reports per month)
Reports Offered
Background checks
Public records report
People search (get personal details of people)
Reverse phone lookup
Enterprise-level plans
Customize Search
When you perform a search on DeepSearchPro, you can narrow things down considerably by searching the first, middle, and last name, as well as the city, state, and birth date. After clicking, you will quickly receive a list of results, with the name and age listed. In addition, you will also see a list of cities under "has lived in" as well as a list of "relatives and associates." This can really help you narrow things down, especially if the person has a common name.
Is it Legit?
Any search you carry out on DeepSearchPro is completely anonymous, so the person you're searching won't know you searched them or looked for their criminal record. The site stipulates that there is no guarantee that any piece of data is accurate and they aren't responsible for mistaken information. The company does collect data on users when they sign up, and says that it uses this to serve users with advertisements and "customize your experience." If you so desire, you can request that the company block records that are related to you and how they show up to users. The company also states that it uses secure socket layer technology (SSL) to safeguard all data transmitted by users.
How it Works
DeepSearchPro works by combining a vast array of public records in order to find information related to the person you are searching.
When you search for someone on the website, it uses its own proprietary algorithm to find the information across all those databases, and to do so within moments. For the most part these are databases that you could search yourself if you were so inclined, such as the sex offender database. Most states now run their own online databases where you can carry out such a search for free. Still, oftentimes the process would be more complicated and you would have to know where to look in the first place. Services like DeepSearchPro make things far more simple by bringing all of the different searches and databases under a single roof, where all you have to do is put in a name and click.
Ease of Use
Background check and criminal records services tend to be quite easy to use and DeepSearchPro is no exception. When you log on, you're presented with spaces to fill in the first name, last name, city, and state of your person of interest and all it takes is a click.
After you've clicked, the system will start working and it will present you with results in less than a minute. All of the relevant people who may match your query will appear, with personal details that should help you narrow things down.
Help & Support
If you need help using DeepSearchPro you can reach out by way of a toll free number on weekdays from 7am - 6pm Pacific Standard Time, and on weekends from 7am - 3:30pm PT. You can also reach out by way of the website, where you select the subject of your query and fill out your message, making sure to include your name and email address.
In addition, the company also runs a very extensive blog, where you can read articles about using background searches as well as online safety issues and similar subjects.
Bottom Line
You probably know by now that there is more information available online about any of us than ever before. DeepSearchPro makes things easier by consolidating these public records into a platform where all you have to do is enter in the name of the person you look for and the site does the rest. You can also use it as you see fit, for a single background report, a monthly or multi-monthly subscription, or just a short, 3-day trial where you can give it a test run. The site also has options for enterprise-level users. Bottom line, the site makes it easy to find the information you're looking for.

DeepSearchPro Visit Site
About DeepSearchPro
While it's not a consumer reporting agency as per the FCRA, DeepSearchPro and its parent company PeopleFinders are "dedicated to helping you find people and learn more about them in a safe and responsible manner." The site includes a lengthy blog section, and appears to see itself as not only a background search service, but also as an information portal for people looking to learn more about online safety, and how to use searchable databases for your own benefit.
The site isn't meant to be used as a pre-employment screening tool, rather, as a way for you to get consolidated, easy-to-read and digest reports about anyone within the US. You don't need to do any research, you don't need any personal data or secrets, just the name and you're already on your way. Depending on what your needs are, the company includes enough options that you should be able to find one that's suitable for you.
Contact Details
800-718-8997