To catch all the NFL action from the comfort of your home, you need the right TV service that offers the ultimate fan experience.
As a professional TV critic and coming from a family of dedicated football fans, I've attended plenty of sports gatherings. So, in this guide, I'll walk you through the top five ways to stream the NFL games.
Our 5 Best NFL Streaming Platforms at a Glance:
1. Sling TV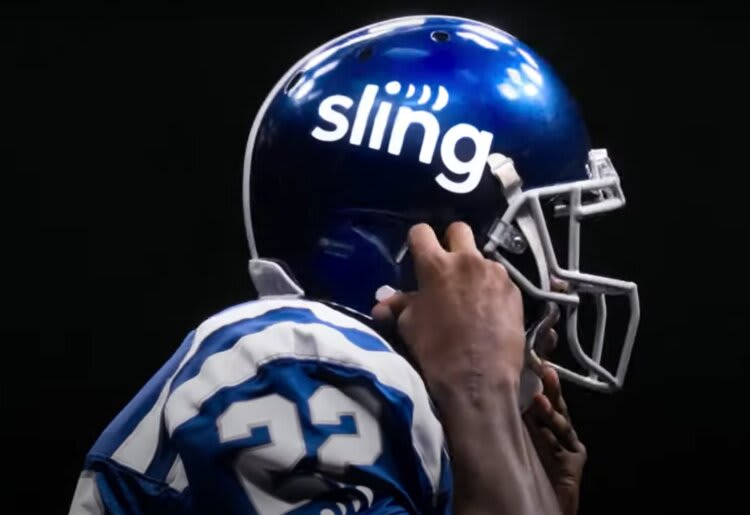 Cost - From $45/month
Special offers - Half price for the first month
Sling TV is a versatile choice for NFL fans. Offering live games and replays, you can catch every touchdown, tackle, and celebration at your convenience.
You can also opt for the Sports Extra package (from $11/month) to access the NFL RedZone, where you can watch up to eight football matches on the same screen on Sunday afternoons. Whenever a team enters the "red zone" on the opponent's side of the pitch, the stream will zoom in on that game so you can witness a touchdown as it happens.
Why we chose Sling TV for streaming the NFL:
Condensed games for quick catch-up
NFL RedZone for non-stop action
Playoff games and the Super Bowl included

Sling TV Stream Now
» Want to find more ways to stream the NFL? Check out our comparisons of the top TV services to stream with.
2. Hulu + Live TV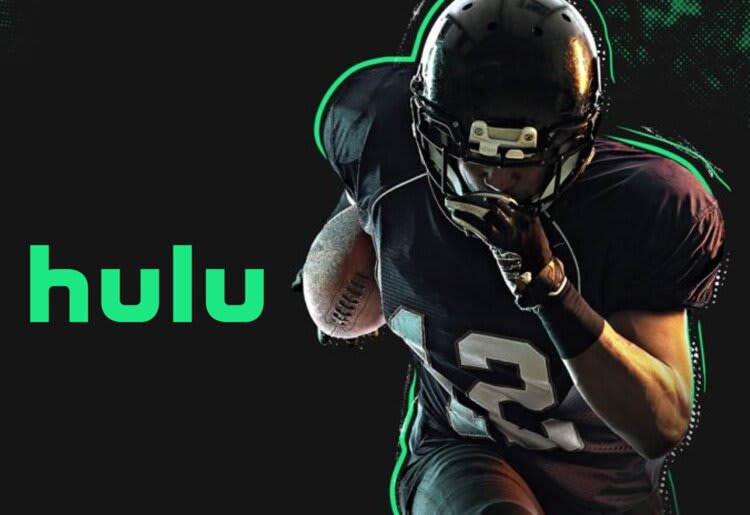 Cost - From $76.99/month
Special offers - $49.99/first three months
With Hulu + Live TV, you can access various sports shows, including exclusive NFL broadcasts on the NFL Network. The base subscription also includes Disney+ and ESPN, so you get plenty of extra on-demand content in addition to live sports.
Hulu + Live TV's most convenient feature is that you can record and watch NFL games for up to nine months after they air. This is ideal if you want to host a game day marathon and watch each match after the other.
Why we chose Hulu + Live TV for streaming the NFL:
Monday Night Football games
In-depth analysis and coverage
Unlimited DVR for recording live matches

Hulu + Live TV Stream Now
3. ESPN+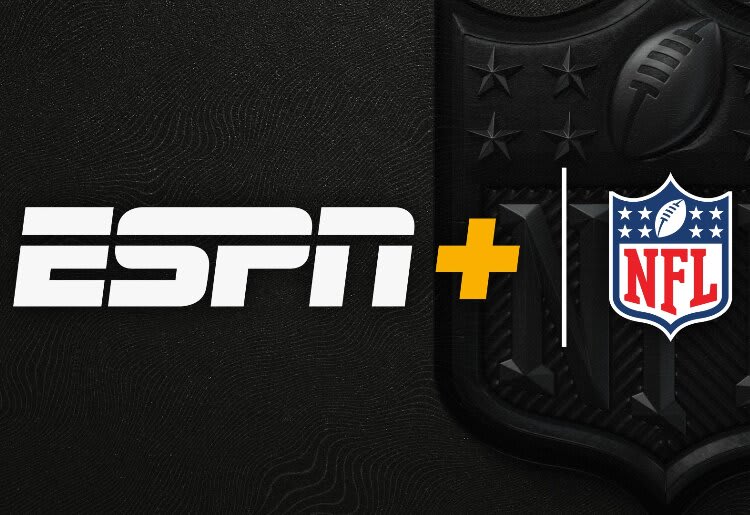 Cost - From $9.99/month
Special offers - 15% off of annual plan ($99.99/year)
ESPN+ is the home of Sunday Night Football games. At less than $10/month, ESPN+ is a highly affordable option if you only want to watch sports.
If you don't want to miss the excitement of NFL PrimeTime action, ESPN+ is the way to go. It also offers exclusive and expert game insights on shows like "NFL Turning Point" and "The Pat McAfee Show."
Why we chose ESPN+ for streaming the NFL:
You can play Fantasy Football
Pre-game and post-game analysis
Exclusive access to ESPN's extensive sports library

ESPN+ Stream Now
4. DirecTV Stream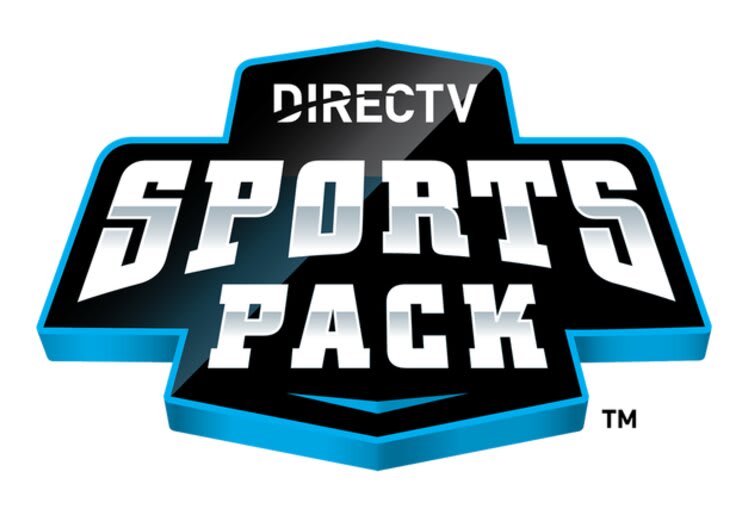 Cost - From $64.99/month
Special offers - Receive a VISA Reward Card worth up to $400 upon signup
DirecTV Stream supports unlimited device streaming if you want to host a successful watch party with friends and family. You can also record as many games as you wish.
DirecTV offers two packages tailored for different viewing preferences. The CHOICE package is ideal for sports enthusiasts, while the ULTIMATE package caters to families.
Why we chose DirectTV Stream for streaming the NFL:
Multiple-screen streaming
Cloud DVR for recording games
Local sports channels available

DirecTV Stream Stream Now
5. fubo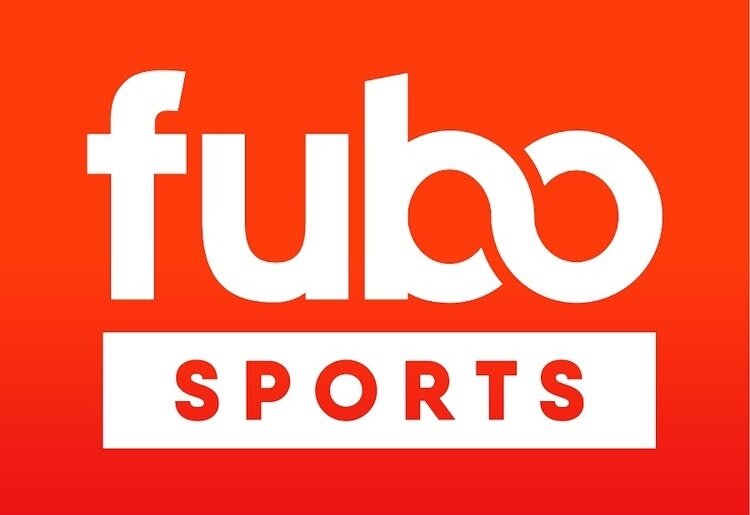 Cost - From $74.99/month
Special offers - Seven-day free trial
fubo provides access to major networks such as ABC, CBS, FOX, and NBC streaming NFL games. This comprehensive channel lineup ensures you won't miss out on any action from your favorite teams.
With most of fubo's plans, you can watch on up to 10 devices simultaneously to catch a game at home, at a friend's place, or even while traveling.
Why we chose fubo for streaming the NFL:
Comprehensive sports coverage
Cloud DVR for recording games
Free trial available

fuboTV Stream Now
5 Tips for the Ultimate NFL Fan Experience
1. Ensure Everyone Has Seating Space
With over two-thirds of Americans loving the NFL, you'll likely want to share the experience with your friends and family. Having enough seating in advance is critical since no one would want to stand around or sit on the floor for the entire game.
To ensure everyone has a place to sit when watching NFL games at your house, move your furniture around to make more space, use all the chairs and cushions you have, and maybe set up TVs in more than one room.
2. Indulge in Team Spirit
Dressing up for your team is one of my favorite parts of sports gatherings! My aunt and uncle-in-law are die-hard Green Bay Packer fans, and they always dress from head to toe in their team's gear—sweatpants, sweatshirts, the whole nine yards.
3. Have Plenty of Snacks
In my experience, you can't have a successful football party without food. My husband's family, who also worship the Green Bay Packers, prepares a full-on buffet for game day. Since they're also from Wisconsin, they always include cheese. Cheese boards, cheese curds, cheese puffs—you name it—if it involves cheese, they've found a way to make it.
4. Provide a Game Bar for Drinks
Most games I've been to have a cooler with various beers and ciders. I'm not a big drinker, so I appreciate it when I can drink sodas or water.
5. Consider Playing Fantasy Football
Some of my friends like to make friendly wagers on sports games and play fantasy football. I'm not a gambler, but they seem to have much fun with it. You get to "manage" real-life football players and assemble a team that performs the best throughout the NFL 2023 season.
» Watch your team play live with a streaming service with local channels.
How to Maximize the Streaming Experience
Optimize Your Internet and Bandwidth Usage
Do you want to know how to stream NFL games at the best quality? Have high-speed internet.
I've never been to a football party where the internet died out, or the streaming quality faltered. But many football games now stream in 4K, so I recommend testing your bandwidth first to ensure you can watch at this quality level.
You should also place your router in a centralized location, like the living room where you're watching the game, to ensure that the game streams well.
Utilize a VPN
Consider using a VPN if you want to watch local sports outside your area and face geo-restrictions. This ensures you can access games, including local and national ones, regardless of your location.
Host a Virtual Watch Party
To host a successful virtual NFL watch party with remote friends and family, choose a reliable platform and send out digital invitations early. You can also enhance engagement with themed virtual backgrounds, halftime quizzes, and a chat feature for real-time reactions.
Stream the NFL: Cheer On from Your Home
Take advantage of every moment of this year's NFL games! Embrace the excitement and prepare yourself for another unforgettable season.
Explore my top five NFL streaming services and additional tips to help you choose the right one for the ultimate fan experience.
» Interested in other sports as well? Check out our top 10 picks for the best sports streaming services.