In a Nutshell
TouchBistro is the #1 grossing food and drink POS in the app store in 33 countries. It offers smart features which are specifically designed for the restaurant industry. TouchBistro's Inventory Management features help you keep track of what you have in inventory at your restaurant. TouchBistro's approach ensures you can quickly and easily know what's going on with your products without formulas and spreadsheets.
pros
Comprehensive employee management and reporting
Detailed inventory management for back office
cons
Higher prices relative to other POS systems
Requires manual setup accessible only through iOS devices
TouchBistro Visit Site
Here's Why Successful Businesses Choose TouchBistro
"I've been in the food service industry since the invention of POS and this is by far the best product I've worked with."
- John White, Parsons Street
"Our sales have increased roughly 25% since implementing TouchBistro. Our inventory tracking has much improved, with 20% less losses and missing items. We also have fewer mistakes. It is faster, and easier to keep track of, allowing us to greatly improve customer experience, increase our sales, and keep track of our costs and profits."
- Leta Malcolm, The Duke Live
"Easy to setup and operate. It's out of the box and running in no time. The reports are great and very helpful when making menu changes and pricing decisions. The cloud portal means I can look at the information from anywhere."
- Barry Vaters, Cote de Boeuf
What's on Offer
TouchBistro is a dedicated POS for restaurants and service industries. It has specific features which suit all types of restaurants, including quick service, food truck, bars and pizza joints, as well as coffee shops, stadiums and food chains. One example is bill splitting at the table for cafes and casual dining, or menu showcasing for high-end restaurants. You can even send orders directly to the kitchen while you wait the table. Everything you need for a paperless customer experience can be done on screen, including a sign on screen option, and emailing receipts.
Inventory features are vast, including the ability to manage your discounts, stock levels and costs at the touch of the screen.
Extra tools for a seamless restaurant experience include creating your floor plan on-screen and customized kitchen receipts and customer checks. You can also set up global and local printers so that you can print orders and receipts remotely from the iPad using WiFi or Bluetooth.
Track recipes against menu items

Determine ingredient-level food costs

Keep staff aware of inventory levels automatically

Report on inventory levels for all menu items for purchase ordering

Varied and detailed ingredient and menu item inventory reports

Customizable inventory countdown warning prompts and menu listing choices

Manage a limitless number of ingredients, unit measures, wholesale cost and retail price

Mark any menu item out of stock instantly, disabling for all servers in real time

Straightforward inventory reports to identify out-of-stock and low-stock items
More Reasons to Choose TouchBistro
TouchBistro doesn't offer a wide range of third party app integrations, but those that are available add some extra oomph to the whole POS package. This includes:
7Shifts

Xero

Shogo

Square

Quickbooks
TouchBistro has also partnered with JUST EAT, an online ordering service that makes it easy for your customers to connect with you online. Additional integrations and system updates available to restaurant owners include Spanish and French editions, and it will automatically switch to that language based on the default language of your tablet.
TouchBistro partners with Apple, which means the POS system is designed to run on Apple devices such as the iPad or iPad Mini. While some POS systems operate mainly on the cloud, TouchBistro will require a local server to help sync between multiple tablets if you use more than one. That server can be run on an Apple Mac Mini, iMac or Macbook.
Because of this hardware requirement, TouchBistro takes a slightly different approach to getting you set up, including offering customizable hardware packages that fit your business. Of course, purchasing their packages isn't a requirement. If you already have Apple equipment you can use that, or go purchase your own.
TouchBistro also recently launched a loyalty program called TouchBistro Loyalty, to help incentivize customers to come back into their stores more often and potentially spend more per order. Some potential benefits of Loyalty are: get insight into your customers' preferences and behaviors, create target messaging for specific customers, accept payment with gift cards and mobile app, allow customers to redeem points for discounts and promote Loyalty with in-venue signage.
Who Uses TouchBistro
TouchBistro caters mainly to foodservice businesses and is a master of its trade. With unique features such as tableside ordering, on-demand reporting, visual menu, floor plan layout, color-coded menu items and more, TouchBistro can be the perfect fit for any type of food establishment. Aside from appealing to full-service restaurants, it also appeals to businesses that offer quick-service, bars & clubs, food trucks, breweries and multi-location establishments.
Ease of Use
TouchBistro has powerful analytics and reporting to help you manage your business. See your daily sales reports at a glance, and monitor sales and staff from your own private cloud venue.
For restaurant operations, you absolutely want an interface that is easy to use in order to turn tables over quickly. The iPad interface of TouchBistro is just that—a well done and simple-to-navigate menu system attractively designed with a fresh color scheme. The simplicity of the design, along with the visual menu items, make navigation a breeze so it can act like a digital menu as well as a POS system.
The only downside to a customizable menu like this is that it must be manually customized and configured when you get set up. That's not difficult to do, but it is time consuming. Other cloud-based POS systems allow you to upload a file containing your menu items and products complete with photos. This can be labor intensive initially, but thankfully it's not something you need to do more than once.
The bonus of a hybrid POS solution is that it functions both on and offline, with the convenience of the cloud alongside the reliability of knowing you aren't tied to an internet connection. Customer feedback shows that there is a vast amount of customization available with TouchBistro, and yet it is not at all overwhelming to use, requiring very little time investment to get the hang of. The 30-day free trial is a great way to decide if TouchBistro is the right fit for your business.
What's Unique About TouchBistro?
TouchBistro is a solid POS system, and it's grown to be one of the most popular among restaurant owners. It's among the top-grossing on iTunes, and while the app has limited functionality, those loyal to the POS system recognize the amount of constant development being put into the POS system. Those upgrades and regular new feature rollouts indicate a customer-centric approach to growth.
The design is a sticking point for a lot of business owners with customer reviews showing most people raving about how attractive and simple the platform is. It's intuitive, modern, and easy to use. You'll find that even your least tech savvy employees will be able to navigate the menus without much difficulty.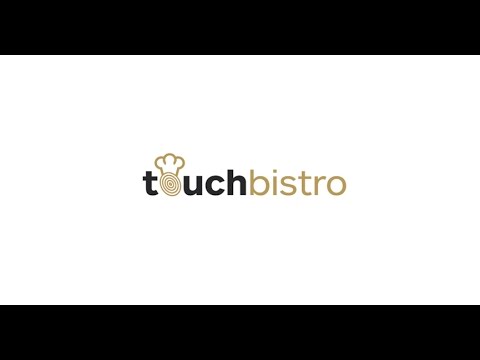 Customers greatly appreciate the affordability of TouchBistro. In the scope of the POS industry, this platform is fairly cost-effective despite the need to purchase hardware. Small businesses with only a single terminal benefit the most, since they don't necessarily need any kind of server to communicate across multiple stations or tablets.
TouchBistro is terrific in doing what it does—managing the customer experience and keeping the business rolling through the day. The biggest complaint is the lack of cloud-based functionality. Maintaining a local server can be a headache, especially if you're not tech savvy. If the server goes down for any reason, you'll be forced to wait on a technician to come, service that server, and get your POS systems talking again across the network.
Customer Support
TouchBistro has an incredible amount of resources on its website. These include set up guides, step-by-step tutorials and video tutorials. It also has articles on everything you need in order to use the POS, including reports, analytics and hardware. It categorizes its user guides into Admin, Managers and Staff to make it easy to find what you're looking for and train other users. In terms of getting in touch, you can email support directly, or use the dedicated phone number.
Beyond the resources available, TouchBistro provides round the clock 24/7 customer service regardless of the level of service you subscribe to (standard or pro subscribers). That service is available through several channels, including telephone or email. You can also try to reach out to the company via social media to get general help and feedback on issues.
Pricing (Software and Hardware)
Transparency about pricing is always attractive when it comes to merchant services and TouchBistro presents four clear price plans on its website. Solo offers 1 license for the monthly fee of $69; Dual offers 2 for $129/month; Team raises it to 5, and costs $249 per month, and for large businesses or chains you can choose Unlimited, which offers as many licenses as you would like for $399 per month. There is also a 30-day free trial available. In terms of payment processing, TouchBistro supports all the major payment gateways (see below), and is set up for EMV which means you can take chip cards.
There are plenty of gateway options for processing payments, and you can choose which fits best for your business. One thing that's important to note about operating the TouchBistro system—you do not need to have a wireless internet connection in order to use or operate the POS system. Connecting to your gateway for processing payments does require a wireless connection though. If you lose your internet connection and you're unable to recover it or establish a temporary hotspot, you won't be able to process customer credit cards.
Contract Terms
TouchBistro offers month-to-month pricing so you don't have to worry about being drawn into a lengthy contract. Some of the payment processors they work with may have their own terms and conditions, so make sure you choose carefully so that you don't end up with unwanted additional fees for payment processing.
Bottom Line
TouchBistro is a great niche POS solution for iPad use, aimed at restaurants of all sizes and types. It's beautifully designed, has solid back end inventory features and staff management tools, as well as an award-winning support center. While it may not stack up neatly against some of the other POS systems in the market, the company is actively working to enhance features and functionality.
TouchBistro Visit Site
About TouchBistro
Founded in 2010 by Alex Barrotti, TouchBistro provides one of the widest-reaching POS systems available in over 34 countries around the world.
Physical Address
1410 Broadway #2701
New York
NY 10018