In a Nutshell
Flagship is a top provider in merchant services including credit card processing, mobile payment processing, and secure payment gateways. Flagship offers an invaluable service for businesses to accept credit cards and process payments on their own. Providing this opportunity without strings attached and at low costs opens the door for small and medium-sized businesses to finally get a leg up on the competition.
pros
No setup fees
Free mobile swiper and app
cons
No pricing information online (only custom quotes)
No live chat

Flagship Visit Site
What's on Offer
Online transaction reporting

Flat rate for most major credit cards

Free merchant account and shopping cart setup

Real-time processing directly on your website

Mobile payment processing

QuickBooks integration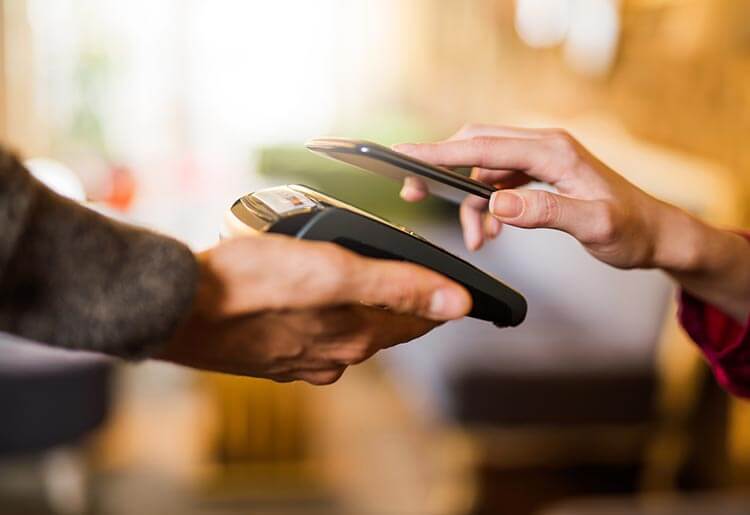 Application Process
The Flagship application process is quick and painless. In fact, it'll only take you about 10 seconds to fill out the form and send it off. Here's how to do it:
Go to the application form

Fill out your basic information like business name, telephone number, website, type of account, and average per sale amount

Send it off and wait for a representative to get in touch with you about customizing your rates and packages
What's nice about this application is that you are not required to produce tremendous amounts of information about your sales, income, or payments. A general idea of your average payment amount will do, and there's no need to upload files or scan documents. Also, application is free and Flagship has one of the highest approval rates in the merchant services industry. So, even businesses with bad or no credit can apply for the credit card processing service and be approved.
What's Unique About Flagship?
Flagship is one of the most competitively-priced credit card processing providers around. What's more, the no fees policy really makes this company stand out. Here's what you get when you sign up with Flagship:
A merchant account with Flagship Merchant Services and iPayment processing
This is what will enable you to accept credit cards. This comes complete with a free credit card terminal. That's a nice bonus considering most companies lease this equipment to you for a fee.
A payment gateway script (virtual terminal) from Authorize.net
This script will be integrated into your website and will enable your customers to make purchases right on your site with credit card payments (instead of you having to do it manually).
A virtual terminal from Authorize.net
This will allow you to run transactions directly through your computer (manual processing) for customers who can't do it on their own for some reason.
A mobile payment processor
The mobile processor is available for both iOS and Android devices, complete with EMV-compliant card reader. MobilePay, the mobile payment app, has a whole slew of features, including inventory management, transaction history, analytics, reports, and more.
iPad POS system for accepting payments via an iPad
This is great for businesses on the go as you can run it through your phone or web browser and accept payments wherever you are. This isn't as feature-rich as a dedicated POS, but it is certainly a nice addition to the whole Flagship bundle.
The payment gateway acts as a shopping cart, so this is an especially convenient service for smaller companies that don't have their own dedicated shopping cart application. Additionally, partnering with Authorize.net gives Flagship several advantages over the competition. For one thing, you are assured secure and reliable credit card payment processing from a major name in the industry. For another thing, Authorize.net offers a variety of third party apps and a flexible API to work with to make integration smooth and fast.
Funds are generally transferred to your bank account within 2 business days.
Customer Support
Flagship customer support is available 24/7, so you always have someone to reach out to if any trouble arises. Flagship's customer support really shines thanks to the fact that you get a representative to walk you through every step of the process from beginning to end. They'll teach you how to use the credit card terminal, how to initiate, authorize, and complete the transaction so you receive your funds, which software and equipment is best for your business, and what to do if there's an issue.
Pricing
Since every business has its own individualized needs, Flagship tailors its rates and services to suit those needs. After a short phone conversation with a representative, you'll receive a customized rate fit to your particular company set up. As such, there are no generic rates to give in this review. However, rates start as low as 0.38% + $0.19 per transaction. Some charges include:
Basic Pricing
Credit Card Fees - Retail
Online Account Fees – No Card Present
One of the biggest advantages of using Flagship is that you'll be charged absolutely no fees. Many companies overload you with hefty charges, such as setup fees, application fees, early termination fees, gateway setup fees, and more, making it difficult for small and medium-sized businesses to cover the initial costs of such services. With such daunting charges, many businesses simply forgo this important aspect of business today. That's why it's so refreshing to deal with a company that understands its customers' struggles and responds in kind. Charging no setup and application fees shows just such understanding and compassion.
That includes gateway setup, website setup, and merchant account setup. Additionally, you won't be charged any cancellation fees, and since there are no long term contracts, you can decide from one month to the next whether or not you want to continue using Flagship. The lack of this last fee is really unique in the industry. You won't even have to pay the $49 gateway setup fee that other Authorize.net customers are charged. You'll also receive a free mobile swiper and app for mobile payment processing. Flagship holds an Identity Theft Protected Security Metrics and Authorize.net Preferred Reseller security standing, ensuring that all of your transactions are safe and secure.
Bottom Line
Flagship offers affordable credit card processing services for small and medium-sized businesses. With none of the usual fees and low monthly rates, it creates the ideal situation for smaller businesses to offer this all-important service to their customers. A friendly customer service staff and easy cancellation policy just make working with Flagship that much better.
If you are a smaller business looking to expand your offering by providing credit card payment processing to your customers, Flagship is a good, cost-effective, and easy to use option. It will allow you to accept mobile, website, and in-store merchant credit card payments with ease.

Flagship Visit Site
About Flagship
Flagship is a merchant service provider founded in 2001. Over the years it has provided the most advanced merchant account solutions for making business transactions faster, easier, and cost-effective through a variety of services and products. Servicing small and medium-sized businesses, Flagship gives these smaller tier companies a chance to expand their business offerings by accepting credit cards. Providing a secure and fast payment gateway has enabled more than 100,000 Flagship customers to usher in a new era of commerce in which credit card payments are essential for business success. Flagship provides the hardware, software, and assistance to let its customers achieve that success. With dedication to quality and a commitment to its customers, Flagship has earned a reliable name in the merchant services industry. Some of this company's major clients include Avon, Verizon, and Subway.
Physical Address
100 City Square, 4th Floor
Charlestown, MA 02129-3730