In a Nutshell
EposNow is an award-winning, all-inclusive POS system trusted by over 40,000 businesses, it offers opening integration and a simple interface to make running your business easier.
pros
Minimal training required
Customizable receipts
cons
Paid premium 24/7 support
Relatively high prices compared to competitors
What's on Offer?
Permission-based system with audit trail for staff tracking

Customized reporting for an easy view of all sales and workforce activity

Integrated payments with EMV

Online ordering 

Full inventory control with ingredient tracking 

Promotional tools including happy hours, BOGO, and deals coupons

Customizable receipts

Built-in customer loyalty points and email platform

App store with over 120+ integrations with partners such as Xero, Sage, Quickbooks, and MailChimp
Why Go With EposNow?
EposNow has gained a 9+ to 10 trust rating on Trustpilot and multiple awards from independent watchdogs and competitions. It has consistently high reviews from satisfied customers, 98% of whom recommend EposNow.

EposNow's modular system grows with your business so that you don't waste money on something too large for your needs or worry that you'll outgrow your investment in a starter system.

It's easy to set up with 30 days free training and a team that will migrate your existing data from your previous POS system. It takes only 15 minutes to train your staff to use EposNow.
If you do encounter any issues, EposNow boasts first-rate customer service that includes 24/7 telephone support, unlimited one-on-one coaching, and onsite engineers located throughout the US.
Who Uses EposNow?
EposNow is the POS system of choice for more than 40,000 businesses around the world that span sectors including grocery/convenience stores, cafes, pubs, bars and restaurants, as well as fashion, merchandise, and hair and beauty salons.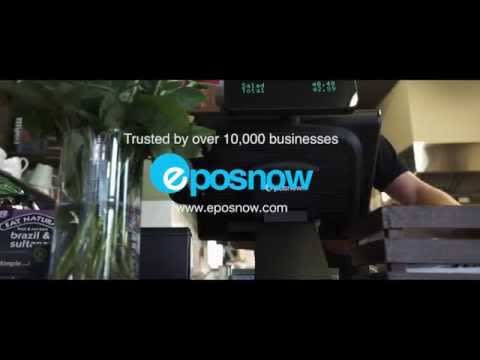 Retail enterprises of all sizes, from tiny pop-up stores to global corporations and franchises like Starbucks, Disney, and the Easy group find that EposNow suits their needs. Businesses include such varied enterprises as a gym, a pop-up in a rail station, a global hotel chain, a boutique coffee shop in London, and a golf course.
Ease of Use
The EposNow POS system is one of the easiest point of sale setups to master. The simple interface is visually driven, making it easy to find key elements. That's a lifesaver for busy retail locations that don't want to slow down the customer experience. What's more, the training time to get a staff member familiar with the system functionality is 15 minutes or less. It really is that simple to get your team up and running.
If you encounter any issues with the setup, configuration, and use of the system, EposNow offers a variety of tutorial videos, 24/7 customer service, and online guides to keep your system operating seamlessly.
What's Unique About EposNow?
EposNow stands out from other POS systems thanks to its ease of use, high level of customer support, and ability to do almost anything you might need.
Highlights include:
Hands-free migration and installation with 30 days free support

Suitable for almost any POS hardware and can be run from any device, including iPhone, iPad, Android tablet, Windows desktop PC, or Mac

Cloud-based system functions both online and offline, so you won't lose a sale if there's a power outage

Customizable dashboard for fast access to key KPIs from anywhere in the world

Fully stocked app store with hundreds of apps that seamlessly plug into the EposNow's system, including Tableup, Mailchimp, QuickBooks, Magento, Shopify and BigCommerce

Supports multiple payment options, including pay by phone, credit card, online, and contactless payments

Add or manage promotions and monitor stock

Control unauthorized access and prevent fraud through swipe cards, invisible monitoring, and hidden information

Increase customer loyalty and gather marketing data with smooth integration with your CRM

Track staff hours and performance and effortlessly calculate hours and payroll
EposNow is not only designed for smooth and easy sales use. With hundreds of apps that integrate seamlessly, you can use it to improve customer loyalty, track staff performance, monitor stock levels, and more. The highly customizable dashboard provides superb reporting power that is vital for franchise owners and businesses with more than one location. You can access the same information about every detail of your business, from the number of products left on the shelf to the time that your front of house manager came into work today, even from the other side of the world.
Stock-taking and inventory reviews are made less onerous and time-consuming with EposNow's tracking features. You can also set up automated alerts to inform you when a particular item drops below a certain level, as EposNow intelligently tracks the level of ingredients for dishes in restaurants or shampoo in hair salons. The system can even compile purchase orders for your regular suppliers. If you manage more than one location, EposNow will advise you on moving stock from one place to the other to reduce wastage.
EposNow's built-in accounting module also takes over the burden of accounting and payroll tasks. Fully integrated with accounting apps such as Sage, Xero, and All Sales, the POS system can calculate your operating margin in real time, work out the gross pay for each of your employees, and automatically prepare your quarterly and year-end tax returns.
By connecting with your CRM and multiple marketing apps like SurveyMonkey, MailChimp, and LoyalZoo, EposNow exponentially increases customer loyalty and magnifies your ability to build a relationship with your customers. You can use it to harvest marketing information from every sale and to start and manage promotions, flash sales, and happy hour pricing. The system can also make it easy for your staff to upsell and cross-sell products when appropriate and learn which offers perform the best for which customers. EposNow helps you to personalize your customer relationship.
Customer Support
EposNow puts a lot of effort into helping new customers adapt to the system by offering free 'hands-free' migration and installation, meaning that all your data will be transferred from your existing system so that you won't lose any information. Multiple training videos are available to guide new users who want to work it out themselves, or professional on-site engineers located throughout the USA will provide one-on-one coaching sessions as often as necessary to help you work it out.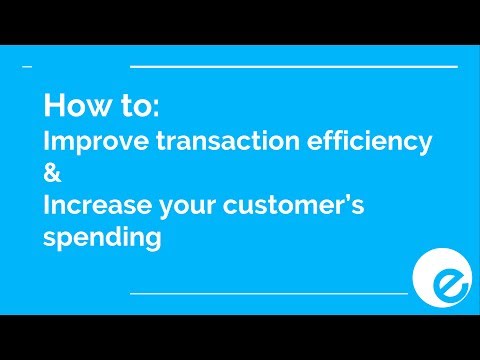 Trustpilot's independent customer reviews show that EposNow has a 91% excellent rating for customer service. Countless users extol the friendly and helpful customer representatives and appreciate the quick and effective troubleshooting when something goes wrong with the system. The dedicated account management and corporate department handle new user requests and existing customer issues swiftly and efficiently.
EposNow keeps the system secure and up-to-date with automatic monthly updates as part of the ongoing customer care package. A 12-month warranty on all hardware means that if something stops working or is faulty, you can return it and receive a replacement piece the next day. EposNow has a customer care program in place to respond positively and helpfully to every issue, from software malfunctioning to forgotten passwords to a confusing process.
Pricing
EposNow offers a few different pricing structures, depending on whether you want to buy the software only or a full system.
Software only
Full system

EposNow offers a free 30-day trial, and in order to access it you'll need to provide your email address and send certain personal and business details in response to the confirmation email, but you won't be asked for your credit card number.
To get a quote, you'll need to share your name and email, company name, and phone number online, or you can purchase a full system or any software or hardware components direct from the site through secure online checkout.
Along with the systems, EposNow also sells customer support plans. You can buy the standard software or full hardware systems without support, or choose 1 of 3 support plans. Each plan comes with unlimited users, unlimited customers, software and security updates, unlimited products, and support with setup and onboarding.
Contract Terms
If you choose the Pay Monthly option for software or hardware, you agree to a contract for 12 calendar months with payment due on a fixed date each month. EposNow's terms and conditions explain that after 1 year, the contract automatically becomes a fixed rolling monthly contract which is available for cancellation at any time with 30 days' notice.
EposNow's software requires payment of an annual license fee of $750 for each device. The license fee for the 1st year is included in the purchase price and is also included in the cost of both Support Plans. This means that users who pay for an EposNow support plan won't need to pay the license fee separately each year. Payment of the license fee is due each year on the anniversary of your initial purchase.
Although Support Plan customers can choose whether to pay annually or monthly, the Support Plan contract is nonetheless for 12 calendar months. The Support Plan contract automatically renews for another 12 months every year, with a 30-day cooling off period throughout which the customer can cancel the plan free of charge. If users choose to cancel their Support Plan during a contract term, they will be charged a fee based on the number of months remaining in their Plan.
Bottom Line
EposNow offers a feature-packed POS with a high level of integration, at a cost that doesn't break the bank, proving that it is genuinely targeting smaller growing businesses that need to be cautious of overhead costs. The EposNow POS system is one of the safest and most reliable choices for a growing business. The flexibility to scale up and add more locations and systems, and to use this software with a business' existing hardware, is a big selling point, and the huge number of integrated features and partner apps make it an all-in-one POS solution.
About EposNow
EposNow was founded in 2011 in order to provide a fully efficient, effective, and powerful POS solution for small and medium businesses that didn't cost the earth. Founder and CEO Jacyn Heavens says that he was motivated by frustration at POS systems that charge exorbitant amounts for very little functionality. Founded in the UK, EposNow has customers in 109 countries with over 40,000 businesses carrying out over $5,000,000,000 worth of transactions per year. EposNow has won awards across the industries, including the Queen's Award for Enterprise Innovation in 2016 and the European Business Awards 2016-7. It has also been rated a top place to work by Glassdoor and is one of the 100 fastest growing tech companies according to <em>The Sunday Times'</em> assessment.
Physical Address
USA Head Office
Chase Plaza, South Tower, Suite 2010
189 South Orange Avenue
Orlando
FL
32801