Verizon is a mobile plan with excellent, high-speed data coverage and 600GB of cloud storage, and it comes with perks like six months of free Apple Music, Disney+, and Discovery streaming. But despite Verizon being the second most popular mobile plan in the US, you may benefit from an alternative solution.
I researched and ranked our five best Verizon alternatives that offer unique value and features. These include customizable data and hotspot limits, international texting, and cheaper monthly rates.
Our Best Verizon Alternatives in 2023:
» Learn more about how to pick the right cell phone plan.
A Closer Look at the Best Verizon Alternatives in 2023
1. Mint Mobile
A prepaid provider offering four simple high-speed plans on T-Mobile's network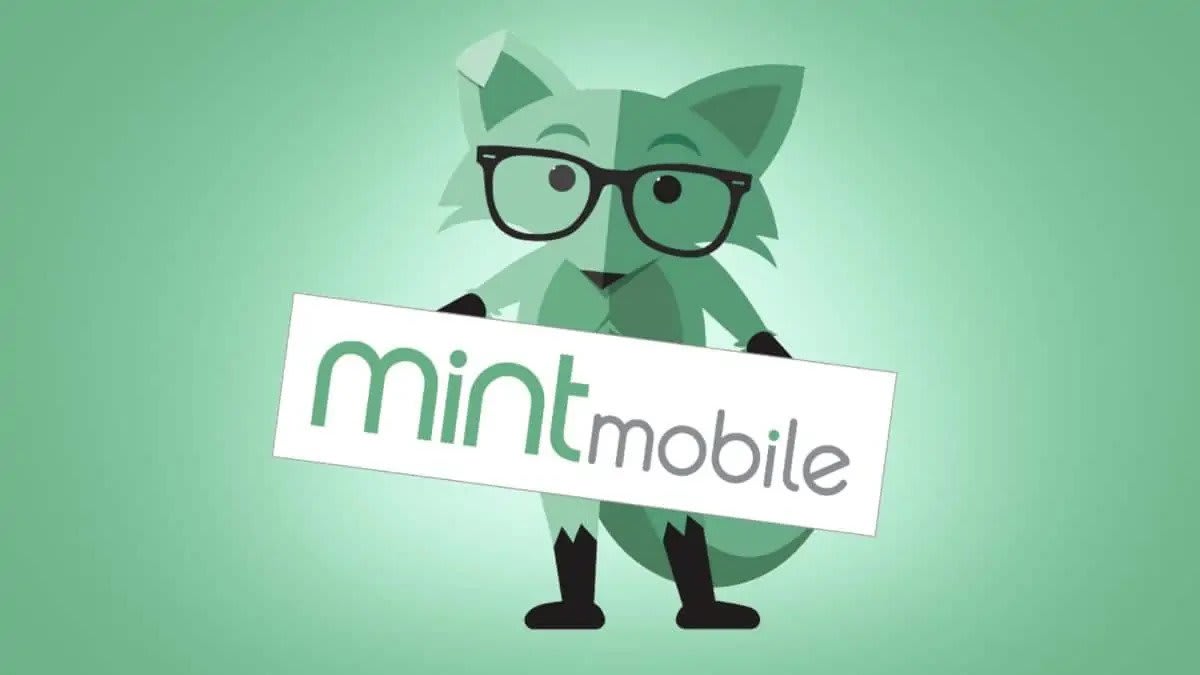 Best for - Individuals looking for a short-term plan with moderate data use
Pricing - From $15/user/month
With Mint Mobile, you get prepaid single-user and family plans on T-Mobile's robust 4G and 5G LTE networks. You can choose from four plans with different data allowances to suit your needs. You also get unlimited talking and texting in the US, Canada, and Mexico, with your device smartly switching between 5G and 4G to give you the best data speeds.
You can get a new phone and number or keep your existing ones. Activating your Mint plan is also fuss-free— you can do it online in minutes or order a physical SIM via the mail.
What Makes Mint Mobile a Good Alternative to Verizon?
I find Mint Mobile's prepaid plans significantly more affordable than Verizon's. However, Mint uses T-Mobile's network, which doesn't have the same nationwide coverage as Verizon, so keep your coverage needs in mind when picking your provider.
Pros
Automatically switches between 5G and 4G to maximize speeds
Mix-and-match family plans
Unlimited talk-and-text area includes Canada and Mexico
Cons
No discounts for multi-line accounts
The unlimited plan caps data usage at 10 GB per month

Mint Mobile Visit site
2. Tello
Customizable plans with a large international calling area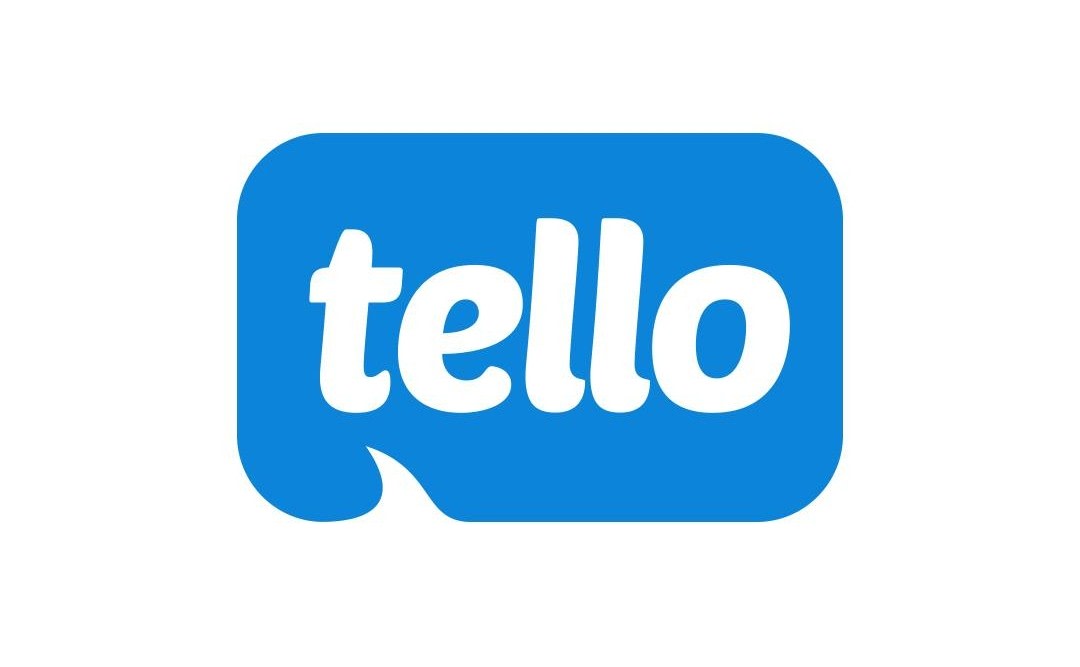 Best for - Build-your-own plans that mix calling, texting, and data
Pricing - From $10/user/month
Tello stands out with its prepaid mobile plans offering 4G and 5G data. I also like Tello's flexibility—you can build your plan by choosing your monthly data, calling minutes, and texting from zero to unlimited. You can use your minutes to make calls anywhere in the US, Canada, and over 60 other countries.
Even if you run out of paid data, all Tello plans, including the no-data plan, provide unlimited 2G data. This means you're always connected, no matter what. So whether you're a heavy data user or need the basics, Tello lets you tailor a plan that fits just right.
What Makes Tello a Good Alternative to Verizon?
Flexibility gives Tello an edge over Verizon. Even though Verizon offers faster data speeds, Tello's overall network performance still meets many users'—such as my own—requirements.
Pros
Plan options for people who use little data or monthly calling minutes
60+ country international calling area
All plans include unlimited 2G data
Cons
Plans with unlimited data, talk, and text are expensive
"Unlimited" data plan is subject to reduced speeds after 25GB of monthly data

Tello Visit site
3. AT&T Mobile
Offers prepaid and postpaid plans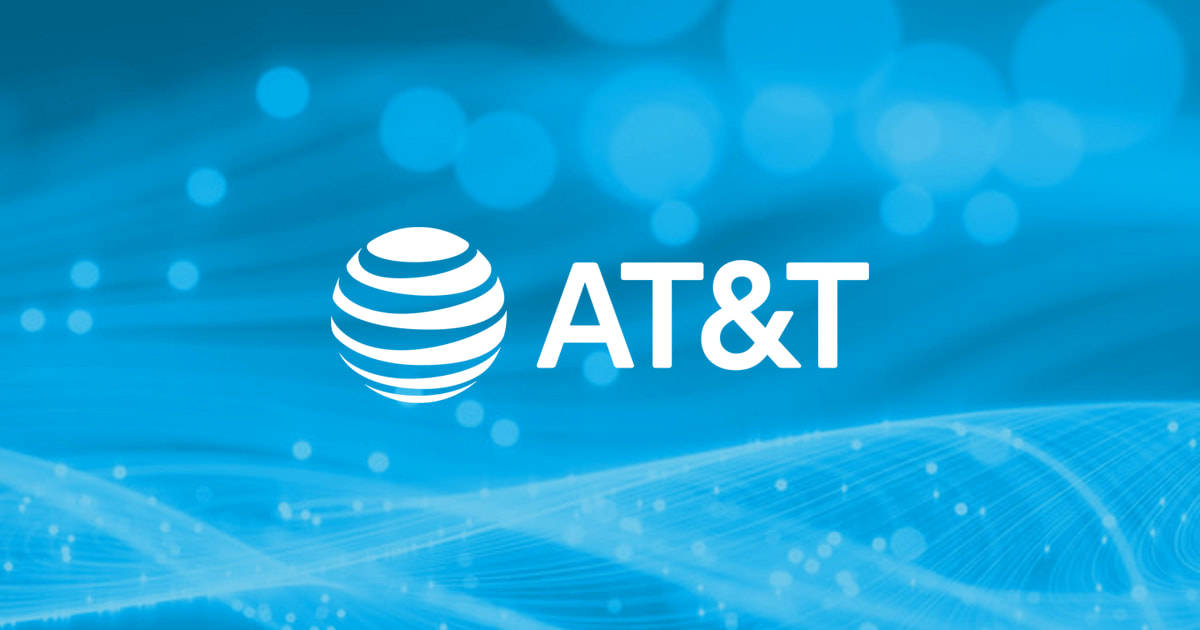 Best for - International texting
Pricing - From $25/user/month on prepaid plans; From $35/user/month on postpaid plans
AT&T Mobile offers a range of prepaid and postpaid mobile plans with unlimited talk, text, and data within the US, Canada, and Mexico.
All plans tap into AT&T's fast 5G network and offer unlimited texting to over 200 countries. If you opt for one of AT&T's unlimited postpaid plans, you'll get between 3 to 50GB of mobile hotspot data and enjoy unlimited talk, text, and data in 19 Latin American countries.
What Makes AT&T a Good Alternative to Verizon?
I like AT&T Mobile's advanced mobile security feature: AT&T ActiveArmor. This includes public WiFi protection, which safeguards your data when connected to public networks. This means you can browse with peace of mind, knowing your data is protected. This is a level of security that's hard to match. Plus, AT&T's postpaid and prepaid plans are generally more affordable than Verizon's.
Pros
Option for unlimited talk, text, and data in 19 Latin American countries
Advanced network security
Offers unique discounts for teachers, military, and first responders
Cons
"Unlimited" data on prepaid plans only supports up to 16GB
Prepaid plans are pricier than competitors

AT&T Visit site
4. Visible Wireless
A prepaid provider offering unlimited talk, text, and data on Verizon's high-speed network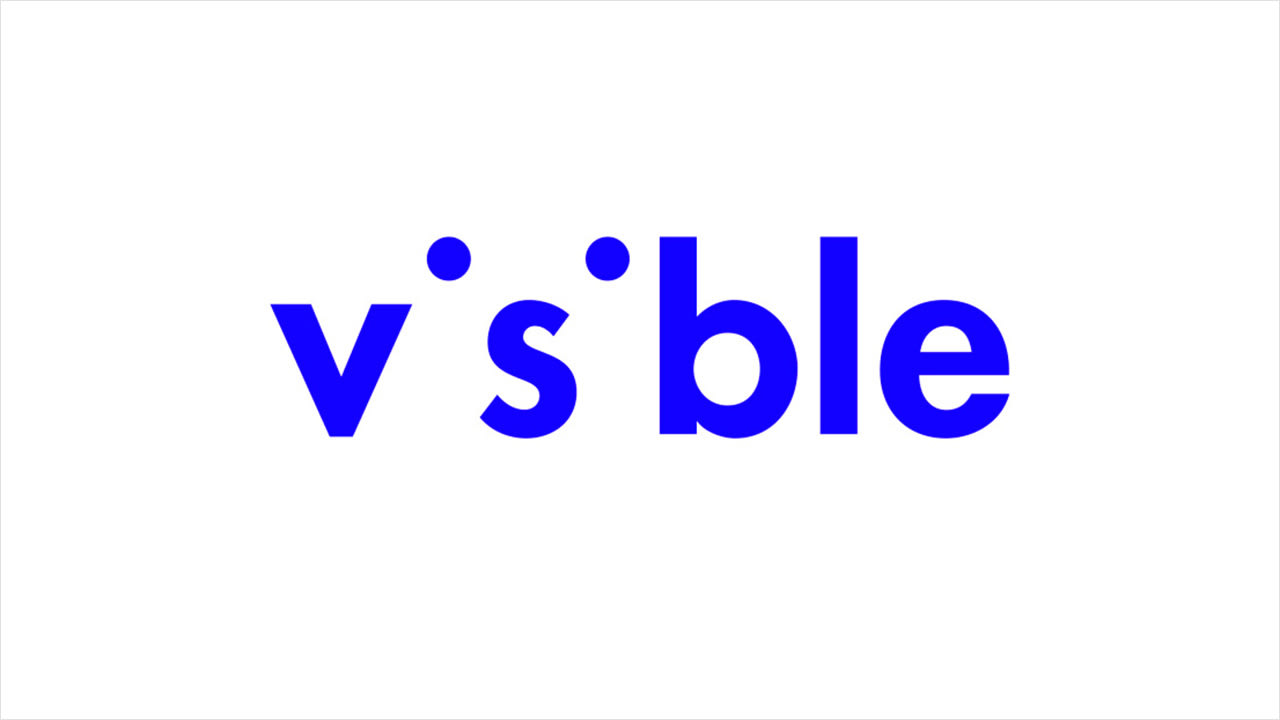 Best for - Mobile hotspot usage
Pricing - From $25/user/month
Visible offers two prepaid plans on Verizon's network, including unlimited talk, text, data, and mobile hotspot usage. It's super convenient for me that the Visible+ plan has 5G ultra-wideband data speeds and 50 GB of monthly premium data, making it one of the fastest prepaid plans I've found.
Since Visible operates on Verizon's network, you can expect high-speed 5G and 4G LTE, 99% coverage in the US, and unlimited calling in the US, Canada, and Mexico. The Visible+ plan takes it further by supporting international calling to 30 countries and unlimited texting to over 200 countries.
What Makes Visible a Good Alternative to Verizon?
Visible uses Verizon's network, so I can expect the same speeds and nationwide coverage. Another feature I appreciate is Visible+'s offering of Verizon's best features, like ultra-wideband 5G. And while Verizon also offers unlimited hot-spotting on some plans, Visible's unlimited plans are cheaper.
Pros
Affordable unlimited plans
Unlimited mobile hotspot usage
Visible+ plan includes Verizon's ultra-wideband 5G speeds
Cons
The "unlimited" data and hotspot usage is subject to throttling after 50GB
Customer service is only phone-based or online

Visible Visit site
5. Cricket Wireless
Mobile plans with multi-line discounts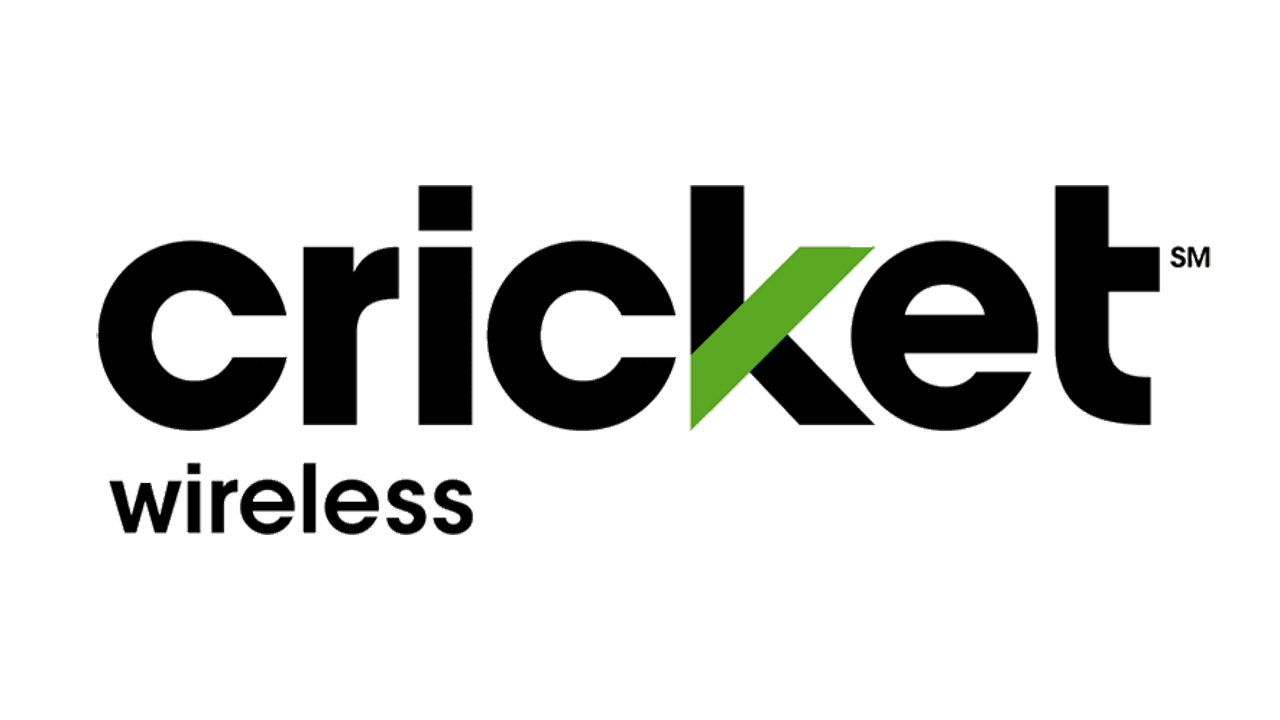 Best for - Multi-line accounts and family plans
Pricing - $30/user/month
Using AT&T's network, Cricket Wireless's voice plans come with unlimited talk and text in the US, with options ranging from 5GB to unlimited GB, and even an unlimited data plan with 15GB of mobile hotspot. I mostly use data only, so it's convenient that Cricket Wireless's plans range from 20GB to 150GB of high-speed data per month, accessible across North America.
While Cricket's plans might be pricier than many competitors, the cost per plan significantly reduces when you bundle multiple lines into one account. For instance, the unlimited data plan with 15GB of hotspot usage starts at $60/month/line but drops to $32/month/ line when five users are on the account.
What Makes Cricket Wireless a Good Alternative to Verizon?
Cricket Wireless uniquely offers data-only plans, which Verizon doesn't. Its prepaid plans are also similarly priced to Verizon's, but they're more affordable when bundling multiple lines on one account. But although Verizon offers more mobile hotspot usage, Cricket Wireless's offerings can still be sufficient for regular use.
Pros
Data-only or voice and data plans
Discounts when you bundle multiple lines
Supports HD voice and WiFi calling
Cons
10GB and 5GB voice+ and data plans don't support hotspot usage
Plans are pricier than prepaid alternatives
Read full Cricket Wireless review

Cricket Wireless Visit site
Verizon Alternatives: Pick the One That Meets Your Needs
When choosing a telecom service, pick the provider that meets your unique needs. Consider your budget, the number of users on your account, your monthly data and hotspot usage, and the destinations you call and text most frequently.
Each of the Verizon alternatives on our list provides unique pricing plans, calling areas, and data limitations, so select the provider that offers the best monthly value for you.
» Which is right for you? Prepaid vs Postpaid plans.