Today's mobile phones offer various coverage options, data, and features. Two of the most popular types of mobile plans are prepaid and postpaid.
However, both of them have different use cases, and choosing the right one can be challenging. But don't worry, we'll break down the differences to help you make an informed decision.
» Ready to upgrade? Check out our 10 tips for choosing a good telecom provider.
Prepaid Phone Plans
Prepaid or pay-as-you-go plans allow you to pay for a mobile service upfront before using coverage or features. They typically include unlimited calling and texting ranging from one week to a full year.
The provider will discontinue the service once you reach the agreed limits. You can then renew your coverage or decide on a new one.
Pros:
Generally cheaper than postpaid plans
Flexibility with features and data
No long-term contract
Short-term coverage options
Cons:
They may require a new phone number
Fewer perks and promotions
Unusual payment schedule
Requires more frequent upgrades or renewals
Postpaid Phone Plans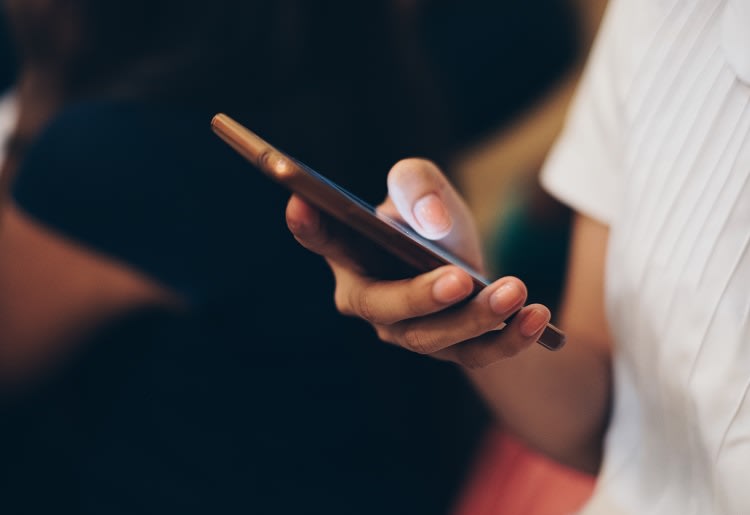 Postpaid or contract plans allow you to pay for the service at the end of each monthly billing cycle. They're widely used by families and major cell phone providers, such as AT&T.
They require you to sign up for a long-term subscription, typically two years. They may be subject to coverage fees or data carryover depending on usage.
Pros:
Consistent payment schedule
Avoids frequent renewals
Often includes promotions and new devices
Centralized account
Cons:
Locks user into a long-term subscription
May incur overage fees
Requires credit check
They can be more expensive than prepaid
Prepaid vs. Postpaid Phone Plans: At a Glance
From $10 to $50 per month
From $20 to $80 per month
Top-tier network coverage and high-speed data, but a higher chance for a loss of priority
Top-tier network coverage and high-speed data, including network coverage in Mexico and Canada
From one week to two years.
Typically a two-year subscription.
Flexible options for time commitment, amount of calling, messaging, and data.
Little flexibility with the time commitment. Versatility in data and hotspot features.
Does not require a credit check
Promotions and discounted new devices, multi-line, and family deals.
Those on a budget, seeking a short commitment, or those who don't use much data
Families, users who want the latest device, those who can commit to a two-year plan
Prepaid vs. Postpaid Phone Plans: Affordability
Prepaid plans cost up to $50 monthly based on data limit, network speed, and features. Data is the main cost factor, with 1 GB costing about $10 per month and unlimited plans averaging $50 per month.
Depending on additional features, postpaid plans are from $20 to $80 monthly per user. They include unlimited talking and texting, but data options vary from 0 GB to unlimited. Providers usually offer promotions that lower the price, such as multi-line discounts.
Winner: If you want to save money, prepaid can provide cheaper options.
» Looking to cut costs? Stop overpaying for your phone plan.
Prepaid vs. Postpaid Phone Plans: Performance
Performance depends on features like international calling, data coverage and speed, and hotspot availability. Both providers use the same cell towers, resulting in similar network quality and data speeds.
Some prepaid plans only offer 4G LTE data. Exceeding data, messages, or minutes limits can result in a loss of service or priority. They may also have fewer additional features.
Postpaid plans offer unlimited calls and texts nationwide, limited international calling, 5G data speeds, and unlimited hotspots. Unlimited plans may experience slower data after 100 GB of usage.
Winner: Postpaid plans offer more robust network coverage, unlimited calling, and data performance.
Prepaid vs. Postpaid Phone Plans: Flexibility
This refers to your ability to customize the plan's payment model and features, which includes options for a payment period, subscription length, data amount, number of minutes and messages, international options, and more.
Prepaid offers flexibility with customized calling and messaging based on your needs and pricing structures ranging from 1 week to 3, 6, and 12 months.
4G LTE plans offer slower data with or without international calls to Mexico or Canada. After your subscription ends, you can restart the plan, switch providers, or adjust features.
Postpaid is less flexible. Most offer 5G with options for data amount, unlimited talking, and texting with few options for limiting either feature as part of a long-term contract. You will be restricted if you can't pay at any point.
Winner: Prepaid plans offer more flexibility in terms of features and contract length.
Prepaid vs. Postpaid Phone Plans: Additional Perks
Prepaid is a good option if you're worried about your credit score because you can sign up for a prepaid plan without undergoing a credit check.
Pay-as-you-go options will allow you to keep your phone. They also work well if you want a cheap secondary "burner" phone for privacy. Add a new number and IP address to keep some communications private.
Postpaid plans offer promotions, discounts, and perks such as free streaming, internet services, and family subscriptions. They also provide multi-line bundles and options for discounted or free devices paid off over time.
Winner: Postpaid plans offer better additional perks.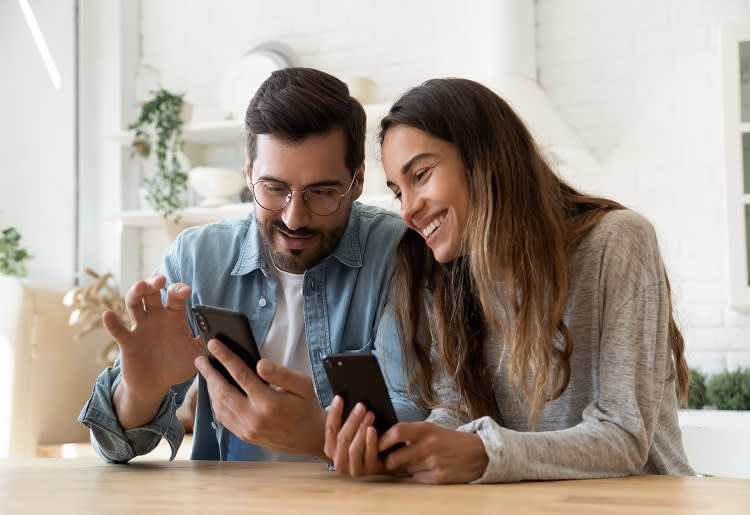 Prepaid vs. Postpaid: Which Is Right for You?
Choosing the right plan depends on your budget, feature preferences, and timeline. Prepaid options like Mint Mobile and Tello offer flexibility in features and payments, while postpaid plans provide perks, discounts on devices, and multi-line subscriptions.
If you can afford two years of service, prioritize family connectivity, and discounts on the latest devices, postpaid is a better choice. I prefer it because I enjoy having the latest iPhone and involving my family in the plan.
» Upgrade your mobile game with the best mobile deals that get you great prices on an iPhone 14.