In a Nutshell
If you're looking for a way to get a great wireless connection, Straight Talk Wireless could be a solid bet. Straight Talk says that it allows users to tap into America's most dependable network and also supports retaining both your phone, and phone and data combo-type arrangements.
pros
You can keep your number
Varied bundled deals
Receive signal from 4 carriers
cons
It's an MVNO
SIM card delivery can be slow

Straight Talk Wireless Visit Site
Straight Talk Wireless at a Glance
Best for: Users that want reliable network coverage across the country
Price: From $35/month (Unlimited Nationwide)
Plan: Unlimited Nationwide and Unlimited International
Network: AT&T, T-Mobile, Verizon, Sprint
Use your own phone: Yes
What Services and Features Does Straight Talk Wireless Offer
Trade In Program
If you're looking for a way to get rid of your current handset and swap it in for something better, then Straight Talk Wireless's Trade In Program could be a worthy solution.
Users can send in their old handset for an appraisal - the process is free of shipping costs. Once the phone has been appraised, Straight Talk Wireless will send customers back a Universal Mastercard Prepaid Card that can be used against future invoices.
Phone Protection Plan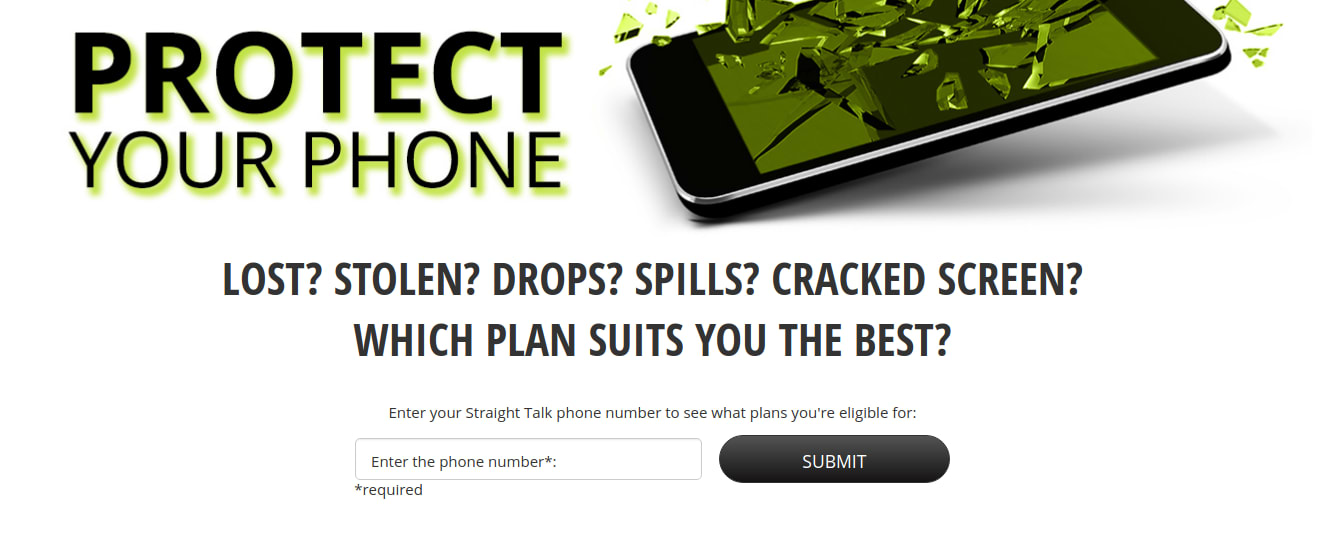 Every year more than 200,000 phones are lost, stolen, or damaged, and July 4th is D-Day for phone accidents (unsurprisingly New Year's Day is in second place!).
If users are especially concerned about the possibility of damaging their handset, then they can use Straight Talk's lookup tool to find the most suitable plan for their requirements.
Account Service App
Keeping track of data usage and airtime allotments can be a tough job. Thankfully, with Straight Talk's My Account App, the process of managing these particulars got a lot simpler. The app can be downloaded for both Android and iOS devices from the official app stores. It provides customers with one touch access to all the information they should need to effectively manage their account.
Cloud Storage
Straight Talk is more than just a cell phone provider. With the Platinum Unlimited Plan, users also get 100GB of cloud storage. Users can conserve the storage space on their devices by moving photos and other data-heavy files up to the cloud.
Prices, Plans and Value for Money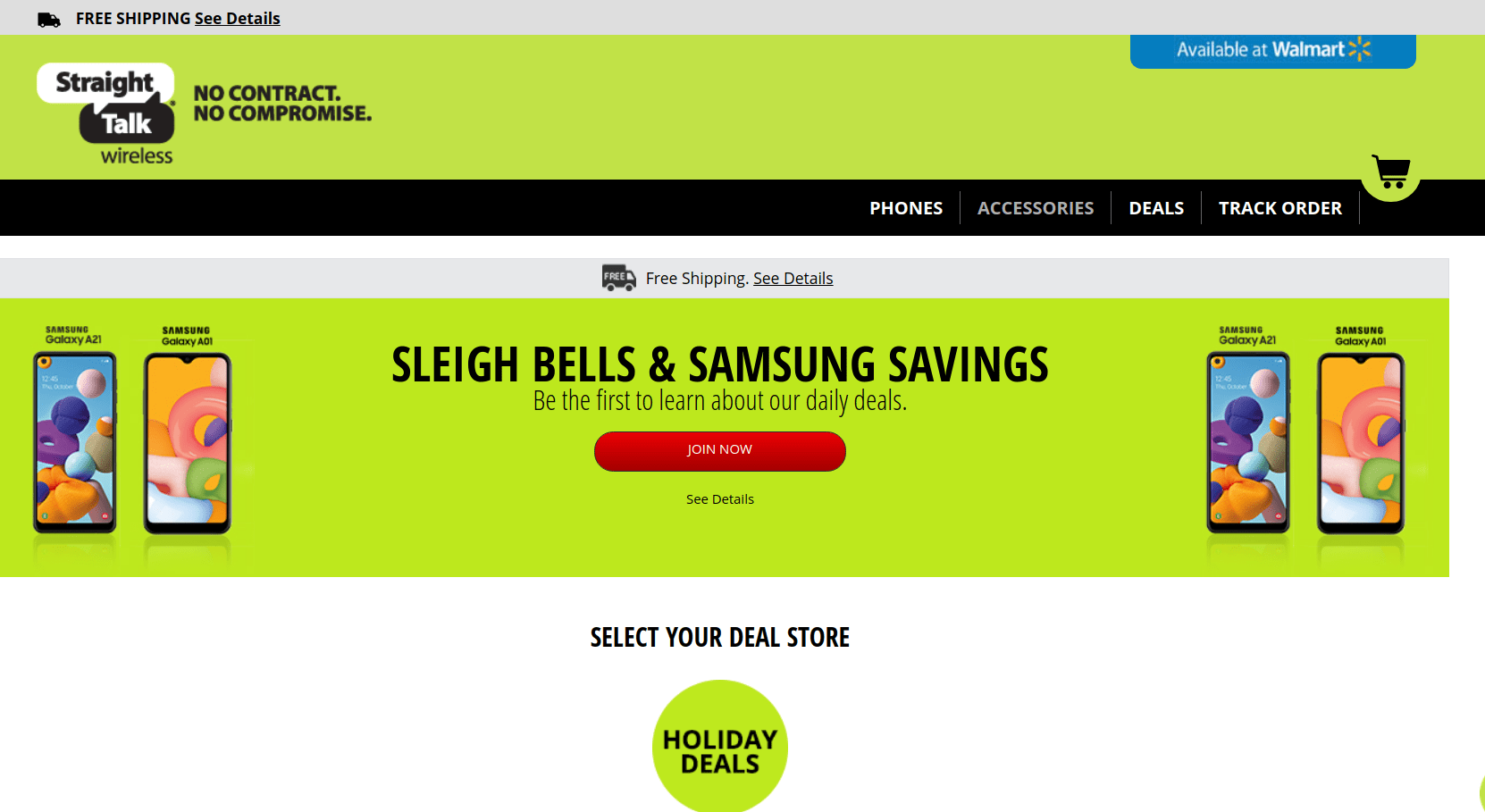 Users are able to sign up for a wide variety of plans through the website. For those that need to sign up for a new number and get a physical SIM card, Straight Talk also works with the popular Walmart retail network to sell its cards in bricks and mortar outlets.
The main plans that most users will be interested in include: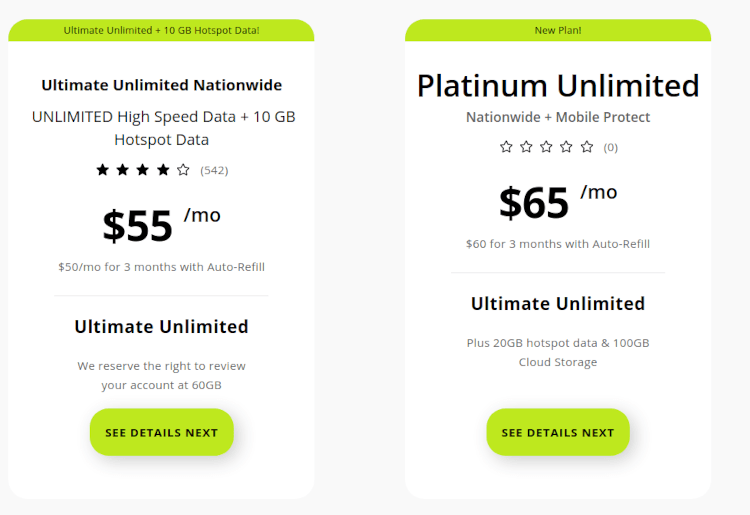 Ultimate Unlimited Nationwide
High speed data and 10GB hotspot data
Nationwide coverage and mobile protect as well as cloud storage
The company also offers:
Unlimited international: For $30 per month, users get 30 days of recurrent service. It doesn't include any data allowance but does include international and nationwide calling.
Unlimited nationwide: At $45 per month, this plan includes 25GB of high speed data followed by the remainder of the data needed at 2G speeds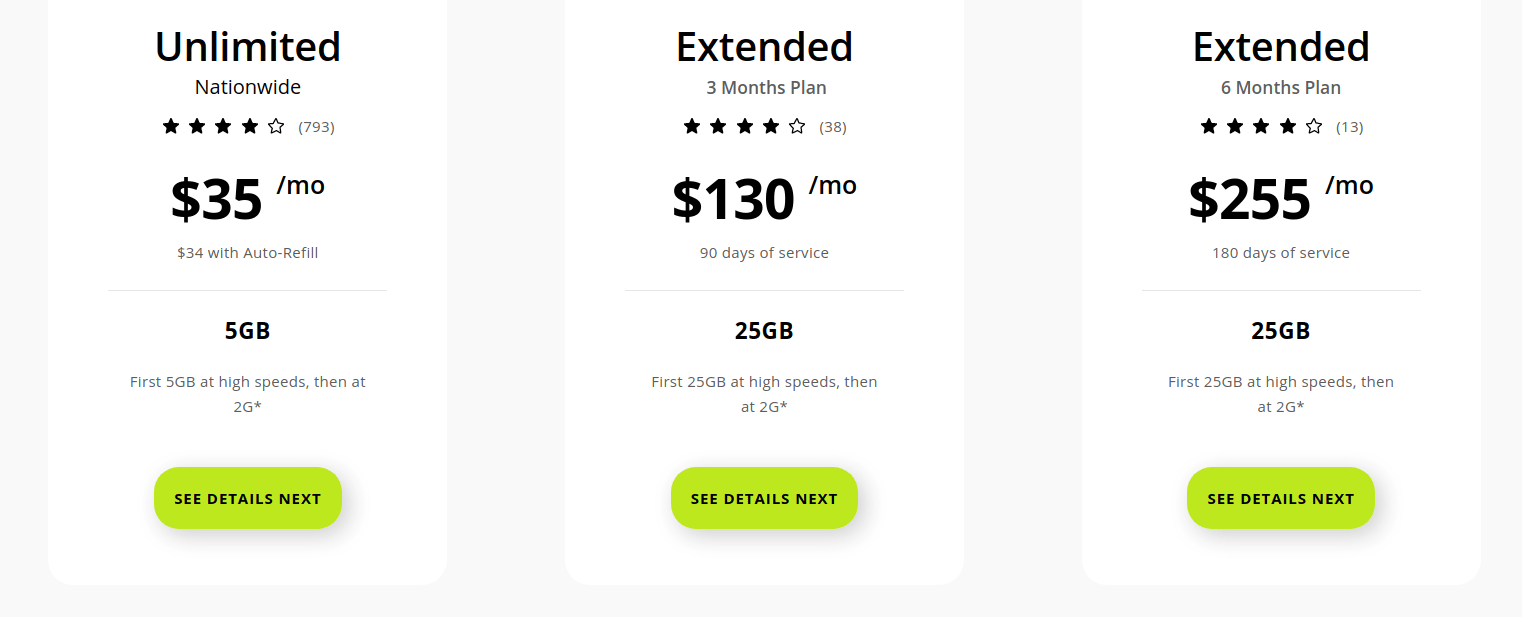 For those that want to sign up for longer term contracts, users can opt for:
Extended 3-month plans: For $130 users receive 90 days of service and a 25GB data allowance.
Extended 5-month plans: At $255, this gives users access to 180 days of service.
Activation Process
In order to activate a device onto the Straight Talk network users need to enter their device's IMEI/MEID/serial number, which can be found on the red activation code that came with phones bought from Straight Talk.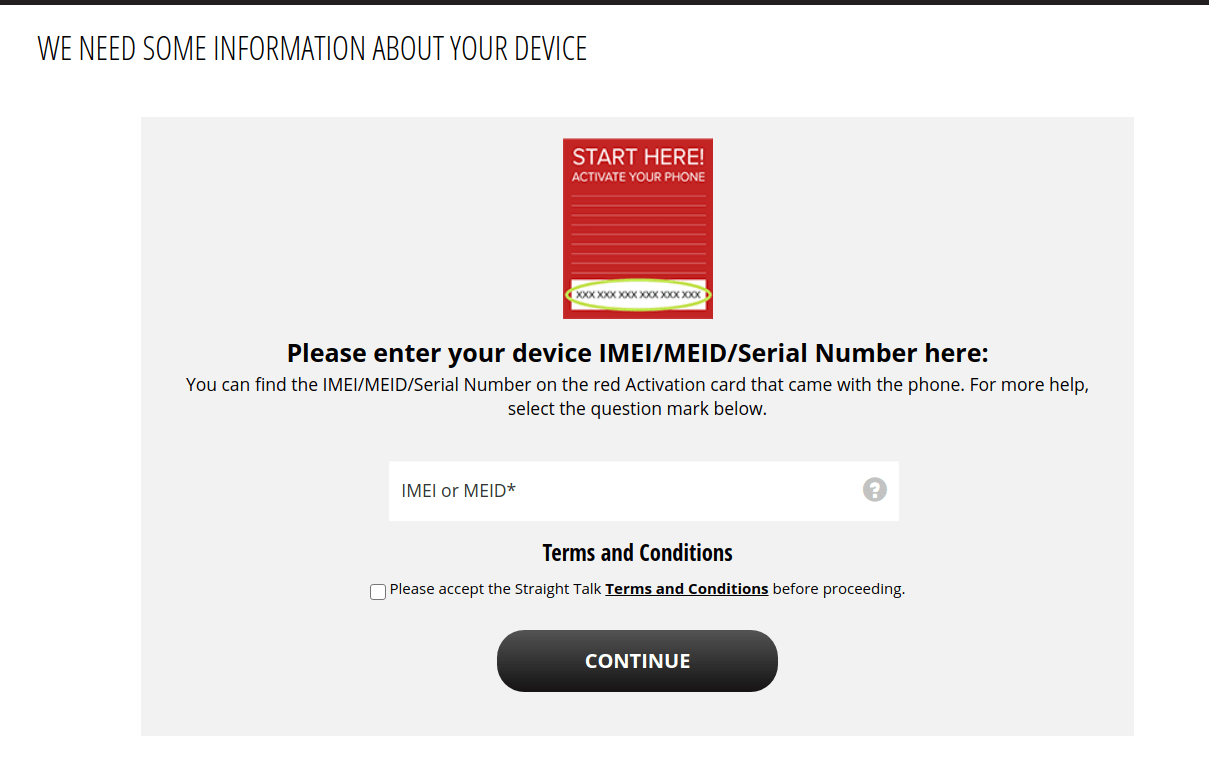 For other phones, users can manually retrieve their IMEI number and then input this detail into the online activation tool.
Selection of Phones Available
Users can choose from a wide variety of both Android and iOS-based phones which can be used with the network. For users that are happy with their existing phone, there's also a Bring Your Own Device plan. The wide variety of networks that Straight Talk supports means that almost all unlocked devices can be brought to the network.
Phones that can be bought online include:
Samsung Galaxy A10e
iPhone SE 64GB
Samsung Galaxy A01
iPhone XR 64GB
Straight Talk Wireless Call and Text Performance
Because Straight Talk works with four different networks, both CDMA and GSM-based, call and text performance is likely to be somewhat variable depending on where exactly the handset is used. Nevertheless, many users report satisfaction with the quality of connections they receive through the service.
Straight Talk Wireless Data Speeds
Four Carrier Support
Straight Talk Wireless is a mobile virtual network operator (MVNO). This means that it doesn't own and operate its own network infrastructure but rather pays licensing fees to those who do in order to provide connectivity.
MVNOs commonly resell one network's infrastructure. But Straight Talk Wireless pulls out the stops by supporting four networks: AT&T, T-Mobile, Sprint, and Verizon.
This four layered network connectivity has two implications for customers:
The company can provide connectivity across the US
Both CDMA and GSM are supported. So regardless of what type of handset you have, it should be able to work with the network.
In terms of speeds, thanks to the abundance of networks users should also have an easier time finding a good connection speed.
Straight Talk Wireless Customer Service
Need help? Straight Talk Wireless has a decent support infrastructure ready to mobilize to help users resolve their connectivity and usage issues.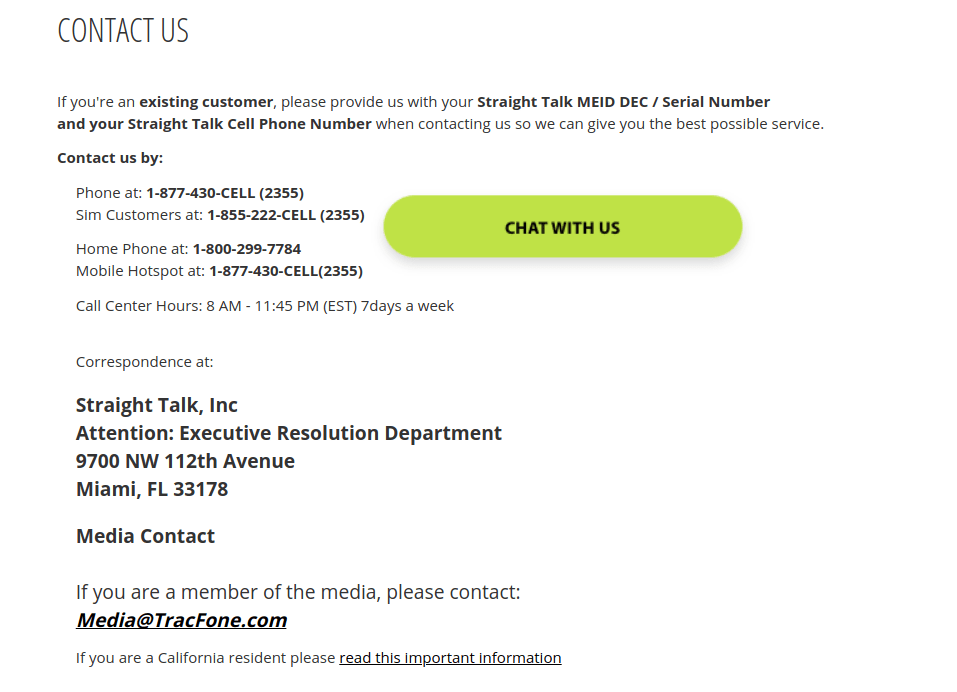 Users have multiple ways to get in touch:
They can phone the US-based helping (call center hours: 08:00 - 23:45 EST, 7 days a week)
They can open an online chat window
They can write a letter to the company's dedicated Executive Resolution Department
What People Say About Straight Talk Wireless
Via ConsumerAffairs.com:
"I always get great service and customer service is great. They also have a rewards program so you can earn points to get free monthly plans."
Monica of Savannah, TN
"In my experience and for my needs Straight Talk worked very well for me. The service was great and I never had an issue that caused any inconveniences. "
Carolyn of Durham, NC
"Straight Talk has always been known as a cheaper version of Verizon. Same towers, lower price."
Braden of Crossville, TN

Straight Talk Wireless Visit Site
Bottom Line
Straight Talk gives its users access to four different radio networks and features a variety of plans flexible enough to support all but the most complicated of use-cases.
Users can choose to bring their own phone to the network and porting numbers in is straightforward. The company offers support through live chat and a call center primarily.