In a Nutshell
Volusion offers businesses an all-in-one Ecommerce solution that is one of the best in the business. It includes social media integration, advanced shopping cart software and is highly user-friendly.
pros
No transaction fees
Good customer support
cons
Bandwidth overage fees
Limited number of templates

Volusion Visit Site
Customization
High-quality website design is all about finding the right balance. Volusion offers some pretty exciting features, so check them out if you're looking to blow away your customers with your design's innovation and create what is typically referred to as "the illusion of simplicity."
The best websites play off of the illusion of simplicity and draw in their potential customers, slowly exposing them to their content and brilliance. No Ecommerce site builder does a better job here than Volusion. Granted, most of the truly elegant themes are paid ones, but they're absolutely worth the money.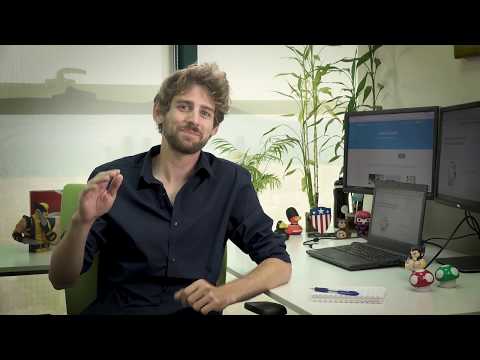 Even if you're not interested in paying for a theme , Volusion's free themes are responsive, elegant, and cross-platform compatible. Outside of the basic editor for managing your content you'll have access to editing the HTML and CSS which gives you complete control of the visual elements. That's where customization stops however, as like many hosted Ecommerce platforms you have no access to edit the actual functionality of the cart on your site.
Payment Processing
It goes without saying that an Ecommerce retailer site needs to have plenty of integrated payment platforms. Volusion, in its efforts to be one of the most valuable Ecommerce site builders on the market, give you access to more than 50 payment gateways. Whether it's Stripe or SagePay, no matter where your customers are, they'll be able to purchase from you with no problem at all.
Beyond that, Volusion's services certainly come with a few perks. For starters, there are no transaction fees, provided you already have your own payment gateway. That being said, if you'd like to have a way to process online credit or debit card payments in-house, Volusion offer a competitive 2.15% rate if you allow it to process your order payments.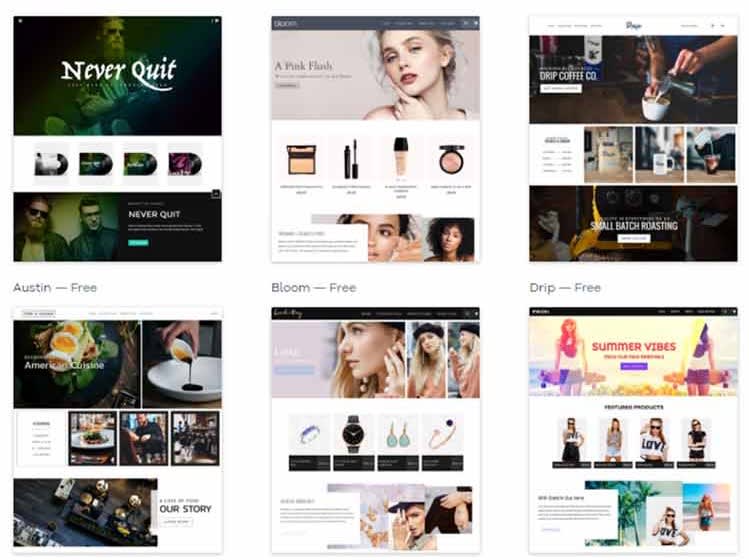 SEO Tools
Marketing tools are the backbone of successful Ecommerce storefronts. Even the best products in the world need marketing strategies, after all. With that in mind, if you're a first-time Ecommerce retailer, it's in your best interest to work with a company that has marketing solutions embedded in the fabric of their service.
Volusion provides a pretty straightforward approach to SEO, giving you control over on-page content that includes your title and meta data as well as customized permalinks to set the address of any page to whatever you like—that makes it easy to inject related keywords as necessary.
Beyond those basic elements that are no additional SEO tools for monitoring your optimization or handling technical elements.
If you're not comfortable with managing search optimization on your own, there is an option to get help from Volusion. It offers SEO services that you can purchase in monthly packages to have its team handle all of that optimization and reporting for you.
Pricing
*Prices last updated May 2018
Secure Hosting
Volusion Ecommerce storefronts come with payment card industry (PCI) certified security measures. Every year, Volusion puts itself through an intense, independent audit to prove that its infrastructure is solid. Combine that with the fact that its encryptions are state of the art and it has a 99.9% uptime, and you have nothing to worry about.
Volusion's servers are protected with daily automatic backups and also utilizes an automatic upgrade system. This ensures that any loopholes found within the operating system of the servers are closed off and protection is up to date.
While some hosted Ecommerce platforms provide a secure socket layer (SSL) certificate, providing you with a secure connection to your customers, you will need to purchase your own with Volusion.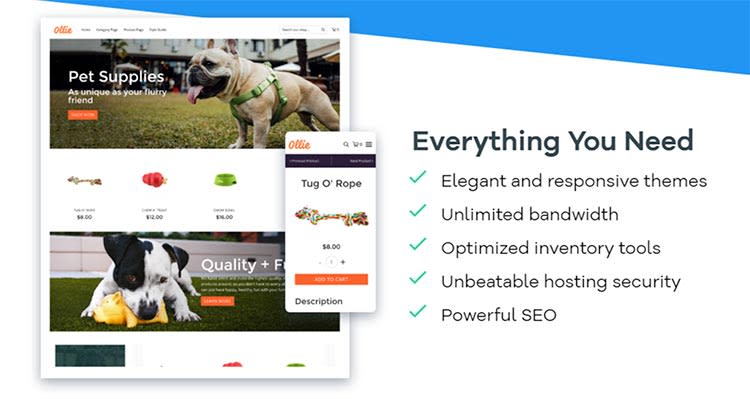 Customer Support Services
All of the plans provided by Volusion come with 24/7 phone and email support. If you want priority support, in which a faster response is guaranteed, you can get that with the Pro and Premium plans. There is also a live chat link available on the website.
If you prefer to troubleshoot on your own you'll find a wealth of information on the website including tutorials, webinars, a knowledge base and a developer wiki. Volusion also provides support through its social channels.
The Latest Upgrade: Volusion 2
In 2016, Volusion began rolling out an upgraded software version aimed at helping small- and medium-sized businesses start selling on their websites more quickly. The rollout has continued into 2017 with new features being added all the time in response to suggestions from customers.
In order to make store creation and management quicker and easier, Volusion has improved its user interface, allowing businesses to customize their storefronts in real time, making changes to fonts, texts and products with drag-and-drop ease.
The Volusion 2 mobile app lets users update their stores on the go from a smartphone. You can edit the look of your store, process orders, update prices, check inventory, take photographs of products from your phone and upload them straight to your site.
Another innovative new feature of the Volusion 2 mobile app is push notifications that inform you of important store developments, such as low inventory alerts or new orders coming in.
Volusion also added more integrations to make store operation more seamless, including Paypal, Stripe, Shippo, Zapier, Amazon, Square, Xero and Yopto.
In September 2017, Volusion introduced an improved checkout feature, allowing customers to complete their purchases on the store's own domain. The new feature aims to increase the shopper's sense of security by allowing them to stay on the same site while they pay, rather than being redirected to an unknown URL. This feature is free of charge on all Volusion plans.
An additional security upgrade included in Volusion 2 is full site HTTPS, which also gives merchants and SEO boost from Google.

Volusion Visit Site
Scalability
Volusion is known as one of the leading Ecommerce platforms for scalability. Its plans are made to be customized as your business grows and you reach scalability breakpoints that require changes to your online store.
Making adjustments on both the front end and back end are easy and there is an intuitive import/export tool for creating a product database or completing large-scale changes like restocking. The premium plan includes a dedicated account manager to assist you as your business grows and you require more from your Ecommerce platform.
Conclusion
Volusion offers a lot of great features at a competitive rate. With simple customization, great payment integration and strong customer support any new online store owner or startup would be able to call Volusion their home. The multi-tiered service offering means it's a scalable service, and if you're worried about bandwidth overages you could always step up to another tier. That scalability is why so many well-known brands have grown with Volusion over the last decade.