In a Nutshell
SITE123 is a feature rich point and click website builder that includes all the features needed to get a pixel-perfect and attractive Ecommerce website on the internet and generating income. Live chat support is available 24/7 and the builder includes some more sophisticated features such as the ability to configure 301 redirects. Great for anybody selling online.
pros
Redirect editor - perfect for migration projects
24/7 live support
Get paid with Paypal
cons
Customization options could be wider
No payment gateways on the free tier
SITE123 Visit Site
Ideal for
SITE123's Ecommerce website builder would be a great fit for anybody wishing to sell online that wants to use a builder tool that can do it all. SITE123 allows users to build sites based on templates, configure 301 redirects to make sure that old URLs route through to new ones, and even includes optimization settings for mobile versions. All that's left to do is point the nameservers!
Why Go With
Template based editor
Settings page for altering appearance on mobile apps
Simple "website structure" editor for altering the appearance of key User Experience (UX) elements
Features such as
Multiple Currency Support
SITE123's Ecommerce site builder includes support for more than 80 international currencies.
Element Creator
SITE123 allows users to drag and drop elements into a page to present products in the most attractive way possible. For instance, users are able to automatically create:
Product boxes
Product category boxes
Product settings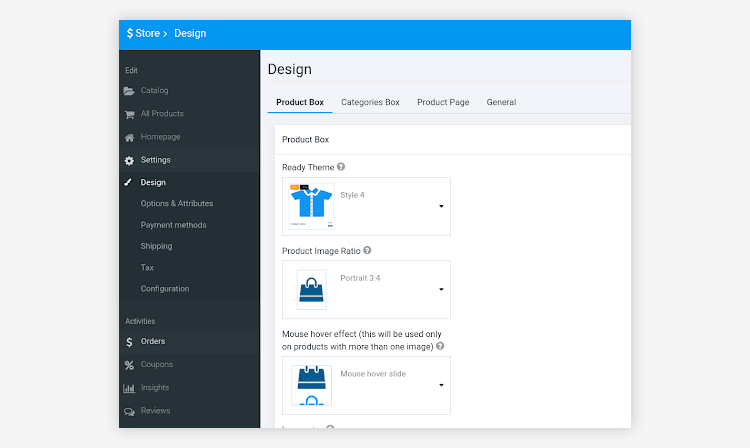 For users that want to get more granular, elements such as style display can also be configured through the builder—without having to touch a line of code.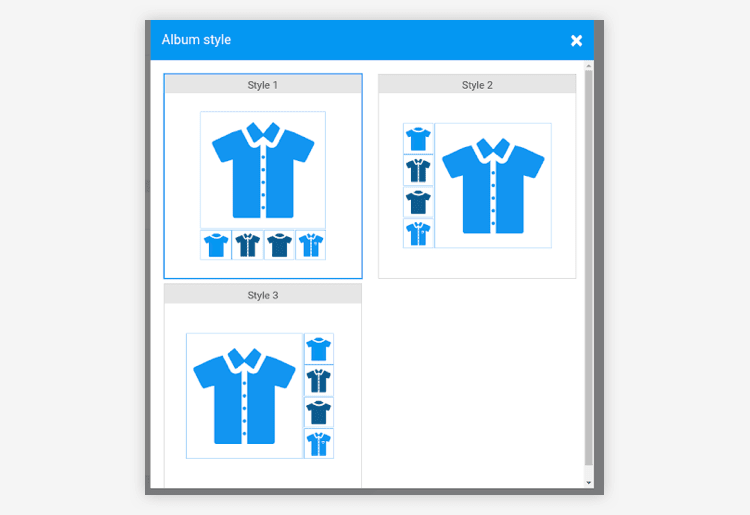 Users are also able to change display parameters, such as whether or not to display SKU codes, show or hide discount labels, and provide (or hide) the option to zoom over the product photos.
Ease Product Catalog Management
Modifying the product catalog is every bit as easy as finding the best way to display it.
SITE123 presents a list of all currently uploaded products as well as their pricing information. Users are able to:
Edit listings
Duplicate them. This is great for quickly replicating similar items.
List them as invisible. This will prevent them from showing up in the site unless visitors have the direct link.
Present a preview window to assess the look and feel of the currently applied settings.



Additionally, users are able to sell digital downloads and the system allows retailers to offer a mixture of these and physical products. SITE123 also includes a digital download delivery system so users selling products such as e-books from an online store do not have to find a third party provider for this purpose. The download link remains active for 30 days after purchase.
For retailers with a limited supply of physical products, SITE123 also includes an inventory tracking system so that sellers do not end up over-selling certain SKUs.
Sellers can also:
Configure minimum order quantities (MOQs)
Configure maximum order quantities
Set taxes for each listing
Build an FAQ section to appear below each listing
Coupon Management
Sellers are able to create, add, and track metrics for coupons to entice visitors to buy items during promotions.
Order Overview

SITE123 also includes an 'Orders' screen which provides an overview of all incoming orders. Users are able to filter by date, order type, and current status. The information can be exported for offline analysis.
Customization
SITE123 allows users to customize the look and feel of their Ecommerce sites on several levels.

Retails can edit:
Typography, including font and color
Edit the store's color theme
Customize the layout of individual product listings, including image ordering and what details are displayed.
All Ecommerce sites are given the same baseline 'theme', but users are also able to choose from a different theme in order to use SITE123 if they want to develop a website for a separate purpose entirely—such as launching a blog.
Payment Processing
SITE123 integrates with 3 payments gateways:
To receive money, users can connect Paypal and bank accounts.
SITE123 does not levy any transaction fees but the payment gateways do.
SEO Tools
SITE123's Ecommerce sites are all built off the same SEO-optimized template. Additionally, all other customizable site elements, such as product layout blocks, have been carefully designed for both conversion and readability by search engines.
Webmasters can also configure key SEO properties for each item they list on the site. This can be done directly from the item management screen and users are able to configure properties such as meta tags and descriptions to choose which text will bring traffic to that page.
For those that want to get fine-grained control over matters and gain insights about their referral sources and conversion rate, SITE123 supports integrations both with its plugin library and 'custom code'. The latter allows users to add code snippets as required by any additional source.
The list of plugins useful for SEO purposes that SITE123 supports includes:
Google Analytics
Google Remarketing Tag
Facebook Pixel
Google Webmaster Tools
Bing Webmaster Tools
Secure Hosting
SITE123 includes free hosting on its network of secured servers. All SITE123 servers are optimized for security and will display the SSL padlock icon which is essential for anybody selling online.
In addition, the company uses a Content Delivery Network (CDN) to speed up the loading of site content and images.
Users simply need to point over their nameservers from their domain registrar and they will quickly be on the way to online selling success.
Customer Support Services
SITE123 appears to be using the popular Intercom app for offering live chat and email support.

We tried to reach them and got back a message that the team "typically replies in under 5 minutes." This isn't quite continuously staffed live chat support, but it's definitely not a bad metric.
Additionally, SITE123 has a well populated online Support Center that is jam-packed with helpful articles explaining how to take best advantage of all the platform's features.

The knowledge base uses text and video to clearly guide users as to what to do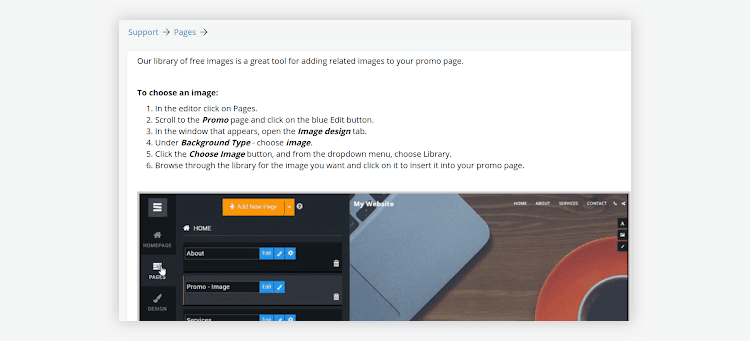 If that fails, then the support team is always on hand to assist through chat and email.
SITE123 Visit Site
Bottom Line
SITE123 is a very capable drag and drop website editor that is particularly well suited to rolling out Ecommerce sites. It supports advanced inventory management and tracking, has decent customization options, and responsive support.
About the Company
SITE123 is based in Israel. According to its LinkedIn company profile, it has 34 employees and is managed by CEO Shai Zrihan.