In a Nutshell
Ancestry.com is one of the world's most popular genealogical research platforms, and its genealogy services include a range of research tools. For one, you will have access to billions of US and international records. DNA testing is available if required, and there's a powerful family tree builder to help you keep track of your research. It is a little expensive, but the value for money on offer makes it a very competitive option.
pros
Billions of US and international records
Very easy to use
High-quality DNA testing available
cons
Above-average price range
Can't merge family trees

AncestryDNA Visit Site
Types of Tests and Kits You Can Get from AncestryDNA
Alongside its genealogy and family research tools, which include a powerful family tree builder, Ancestry offers DNA testing for ancestry and ethnicity. There are 2 different tests you can purchase.
AncestryDNA test
The AncestryDNA test is used for simple origins tracing. It includes everything you need to take a saliva sample, return it to the lab, and have it processed. The entire genome is analyzed, which means both males and females can use Ancestry with equal results.
You should have your results within a few weeks. These will provide insights into your ethnic roots, potential relatives, and ways in which your ancestors migrated over time.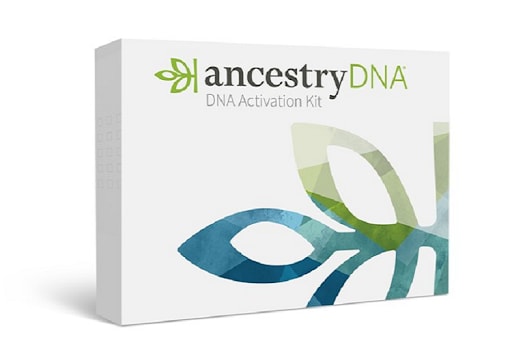 AncestryDNA Traits test
If you want slightly more information, you can purchase the AncestryDNA Traits test. This will return the same information as the more basic AncestryDNA test, along with insights into the personality traits you may be predisposed to.
Other Features at AncestryDNA
AncestryDNA offers highly functional DNA testing kits, but its main focus is on family tree building and genealogical research. As such, there are numerous interesting features available to those with a subscription.
Family tree research
Ancestry comes with a wide range of family tree research tools, including full access to a variety of historical collections. These are fully searchable, contain billions of records between them, and include the following (among others).
Military records

Immigration and travel records

Birth, marriage, and death information

Census and voter lists

Newspaper articles

Public family trees from other users

Photos

Legal documents

School and church documents
As you can imagine, you should be able to find plenty of useful information here. The built-in search tool is highly functional, enabling you to filter by location, time period, and various other things. However, note that these tools are only available with an Ancestry membership, which starts from $24.99 per month.
Family tree builder
Ancestry boasts a powerful family tree builder that enables you to easily keep track of your genealogical research. It's only available with a premium subscription, but it sits among the most powerful builders we've seen.
For example, the Ancestry Hints tool will help you fill out your tree, and you can share information with other interested parties as required. The main downside here is that Ancestry doesn't enable you to merge your family tree with anyone else's, which means any collaboration will have to be done manually.
Extensive international records
One thing that stands out about Ancestry when compared to similar services is its excellent international records. It contains billions of records from countries across the world, including immigration records and birth, death, and marriage information.
Ancestry ProGenealogists
Ancestry ProGenealogists enables you to enlist the services of a professional genealogical researcher. The cost of this service varies, but it's a useful option if you're willing to spend a little money to help create your family tree.
Ancestry Academy
The Ancestry Academy contains a useful selection of video tutorials detailing information about genealogical research. If you're new to family tree building, we'd suggest taking advantage of these to ensure you get the most out of Ancestry's research tools.
How Much Does AncestryDNA Cost?
A basic AncestryDNA test will cost you $99. The AncestryDNA Traits test is a slightly more expensive option at $119, and it includes information about the personal traits you're genetically predisposed to. For example, you will receive information about your genetic predisposition to certain physical features such as hair loss and lactose intolerance.
Alternatively, you can purchase the DNA + Family Tree Bundle for just $100. This includes DNA testing and a 3-month Ancestry.com World Explorer membership (renews at $79.95 every three months). The World Explorer membership will unlock a range of US and international records that you can use for family tree research.
Ancestral movement tracking
World Explorer membership
*The DNA + Family Tree subscription renews at $79.95 per 3 months after the first 3 months.
You can also purchase an Ancestry subscription without a DNA test to access Ancestry.com's genealogical research tools. The US Discovery plan starts at $24.99 per month and contains access to all US records, the family tree builder, and various special collections. The World Explorer option adds international records, and an All Access subscription includes memberships to Fold3 and Newspapers.com, 2 large databases for military records and newspaper archives respectively.
Price per month (monthly payments)
Price per month (6-month commitment)
Fold3 and Newspapers.com subscriptions
All things considered, AncestryDNA is a competitively-priced option for both DNA testing and genealogical services. It's not the lowest cost we've seen, but the value for money is great.
AncestryDNA coupons and promo codes
AncestryDNA offers a 14-day free trial without the need for credit card or other payment information. Discounts are also available if you sign up for a 6-month plan.
How to Get Started With AncestryDNA
The sign-up process
Ancestry offers a 14-day free trial. To create an account, you need to add your name and email address. This is very straightforward, and you shouldn't have any issues. If you decide to purchase a DNA test without an Ancestry subscription (this can be done at any time), you will be able to create an account during the checkout process.
What's in the box?
In your AncestryDNA test kit, you will receive the following.
A sample tube

A prepaid return envelope

An activation code
How to Collect Your DNA Samples
AncestryDNA provides clear instructions detailing the sample-collection process, and you should always follow these above all else. Here are the steps involved.
Remove the sample tube.

Fill it carefully with saliva up to the line indicated.

Screw the cap onto the tube until you see a blue fluid released from the cap.

Shake the tube for 5 seconds.

Place in the provided envelope and mail back to Ancestry for analysis.
It's always important to be wary of contaminants when providing DNA samples. To reduce the risk of this, don't let the inside of the sample vial come into contact with anything other than your saliva.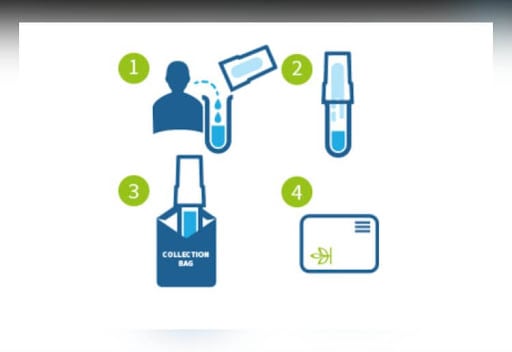 Getting The Results
Once you've sent your DNA sample off to the lab, the waiting game begins. You should activate your DNA kit immediately by entering the activation code within your kit on your Ancestry.com online profile. DNA processing won't begin until a kit is activated.
Within 5 weeks of mailing, you should receive a notification that AncestryDNA has received your sample, and you will receive results within 8 weeks. These are accessible on your DNA homepage, which is linked to your Ancestry.com profile. You will also find them on the mobile app if you're using it.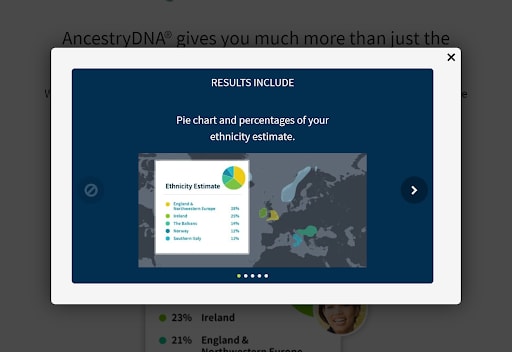 With AncestryDNA, you will primarily receive information about your ethnicity and a percentage estimate for your genetic makeup. Some users will receive information about historical changes and migration routes. Ancestry will also notify you if it notices a close genetic match in its system, which could lead to you finding long-lost family members.
The results are presented in an intuitive, easy-to-understand format. The visual depictions are easy to understand, and you can always reach out to the Ancestry team if you have any issues.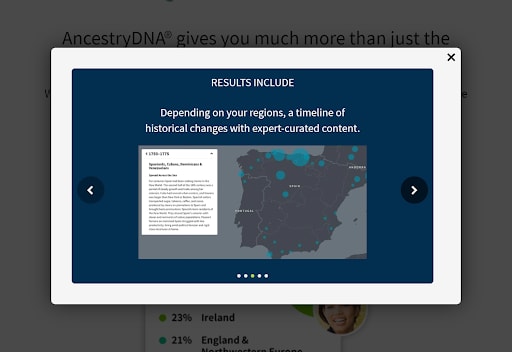 How AncestryDNA Protects Your Privacy
AncestryDNA is a well-known and widely used DNA testing company, and its privacy policies are solid. All DNA samples are carefully protected during the testing process, and all results are fully encrypted in storage and during transit. It's also stated that Ancestry doesn't cooperate voluntarily with law enforcement agencies, and it will never release your genealogical or DNA data unless forced to.
AncestryDNA doesn't sell or license any personal or genetic data.

AncestryDNA doesn't provide data to insurance companies.

Users can delete their data from AncestryDNA at any time.
There are DNA-sharing tools available to help you connect with potential relatives, but these are optional and you can choose what level of access you provide. There are also various other privacy tools and settings you can configure.
Help and Support
How to contact AncestryDNA
If you need help with your account, DNA results, or anything else related to Ancestry's services, you can reach out via phone 7 days a week from 9AM to 11PM ET. Live chat is also available, although the company states that agent availability can be sporadic on weekends and overnight.
Despite this, we attempted to contact an agent at 11PM on a weeknight. We were connected within minutes, and they were able to answer our questions in a timely manner.
Are FAQ pages available on AncestryDNA?
Ancestry has a comprehensive FAQ page with more than 40 questions and answers. You will also find FAQs at the bottom of most pages on the company website. For more advanced resources, you can search the support center.
How AncestryDNA Compares to Other DNA Testing Services
AncestryDNA Genealogical Services
MyHeritage Genealogy Services
$24.99 to $59.99 per month (membership), $99 to $119 (DNA test)
From $14.95 to $19.95 per month
$14.95 per month, $79.95 per year
Advanced genealogical research
Those with British or Irish roots
Collaborative family tree building
AncestryDNA Genealogy Services vs MyHeritage Genealogy Services
MyHeritage offers very similar services to AncestryDNA, including both DNA testing and family tree research. It lacks the volume of international records that Ancestry has, but it's much more affordable, making it an attractive option if you're on a tight budget.
AncestryDNA Genealogy Services vs Findmypast
Findmypast is another similar platform offering DNA testing and family tree research tools. However, it stands out because of its competitive subscription prices and the vast amount of British and Irish records in its databases. Because of this, it's a good option if you have British or Irish roots.
AncestryDNA Genealogy Services vs OneGreatFamily
OneGreatFamily is quite a unique family tree research tool. It enables you to perform research and start building your own family tree in much the same way Ancestry does. The interesting part is that all family trees are merged to form a giant public tree that's accessible to anyone. This makes OneGreatFamily an excellent option for collaborative genealogy, although it's worth noting that it offers no DNA testing services.

AncestryDNA Visit Site
Is AncestryDNA worth it?
AncestryDNA is one of the world's leading genealogical research platforms, and it's easy to see why. It offers a large selection of tools, a powerful family tree builder, and DNA kits that provide insights into your ancestry and ethnicity.
With a premium membership, you will be able to access billions of US and international records with the powerful search tool. A membership with Ancestry will cost you more than with many of its competitors, but you really get what you pay for here.
At the end of the day, we'd recommend signing up for an Ancestry account and taking advantage of the free trial to see if it's right for your needs.