In a Nutshell
IWantDating is a dating website for men and women of all ages and orientations to find casual dates or a long-term relationship. There are no matchmaking tools, and the site can be confusing and unclear to use. It's also up to you to find which users are trustworthy and keep yourself safe online. But IWantDating also has many message options and search filters to help you find the right match.
pros
Easy and fast signup process
Plenty of message options
Suitable for all orientations
cons
No matchmaking tools
The site doesn't run background or criminal checks on users
IWantDating Visit Site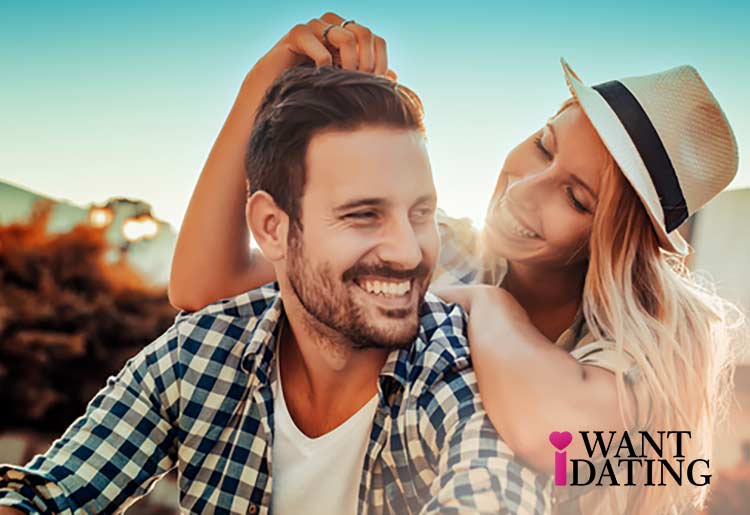 IWantDating at a Glance
Best for: People looking for casual dates
Recommended age: 30-65
Favorite features: Verified & Trusted Members
Signup Process
It's easy and quick to join IWantDating. All you have to do is share your email address and create a password. Once you've opened an account, you can upload a photo and share some basic information about yourself. IWantDating makes it easy to do that as well—there are instructions about the size and format of your photo, and also quick and easy drop-down answers to the profile questions.
You won't have to put time into writing a long description about yourself and your interests—you can just pick the best description of your body type, ethnicity, eye color, and hair color. IWantDating has space to add as many photos as you want and lets you upload videos too.
Matchmaking & Search Functions
IWantDating, one of the best online dating apps, doesn't offer matchmaking services, although you do get emails telling you about users in your area who fit the age and gender that you're looking for. You can use the IWantDating search function to narrow down your options.
You can use the available filters to search for men and women in a particular age range, with a certain body type and even eye color. You can also filter by ethnicity, distance from your location, marital status, and whether they are bisexual or straight. You can also filter out anyone who doesn't have photos or videos in their profile.
Features & Communication Tools
One downside to the site is that it's a bit confusing. IWantDating has different names for many of the same functions, like 'Friends,' are sometimes called 'Favorites.' It makes it difficult to be sure if you're using it right.
IWantDating lets you browse through profiles, or play with the 'Cute or Not?' section that shows you one profile image at a time. You click on the heart or the X to show your reaction. Clicking on a profile allows you to see all of the member's photos, personal information, and what they are looking for—but only if you're a woman or a paid user! Male users can't see the 'looking for' information or other profile photos unless they are full, paid members, which might make this less useful for men.
IWantDating offers you a few ways to communicate with other members. You can click on the profile to send a wink or use a Flirtcast to start up conversation with many users at once. There are also a lot of messaging options. You can send a regular text message, a photo message, or chat through video.
Safety & Security
IWantDating is secured using SSL encryption, so you can feel confident that your data is safe. As for your personal safety, IWantDating makes it clear that that is up to you. The site doesn't run any background or criminal checks, so you'll need to make sure for yourself that each member is trustworthy. You can block or report anyone who makes you feel uncomfortable, but IWantDating doesn't promise to remove them from the site. If you report offensive content, it will be removed. Still, IWantDating makes it clear that if you use this site, you've agreed to see sexual content.
IWantDating does offer the option of becoming a 'Verified Member.' This means that the site has checked that you're a real person and not a bot. It doesn't mean that a 'verified member' is reliable or safe.
For extra security, male members can turn on 'Safe Mode.' Basic Safe Mode means that members who are blocked can't contact you and won't appear in your search results. Full Safe Mode means that only verified members can get in touch, and if you turn off Safe Mode entirely, anyone can contact you. This safe mode is part of the free membership package.
Female members don't get these options at all. Instead, female users can pay for an 'extra security' upgrade. You'll get to browse incognito, improve your encryption, and auto-clear your history on the site. Male members aren't offered this upgrade.
Pricing
You can become a full or a free member of IWantDating. Free members can make a profile, browse or search members' profiles, and send winks or Flirtcasts. Free members can also send up to 5 messages each day, but only 1 per day to the same person.
What's strange is that free members who are female can reply to messages and see each man's full profile. Free members who are male can only see one cropped photo in a woman's profile. They can't see the 'looking for' information or any videos or other photos.
Men and women also have different pricing tables. It's even more confusing because you can't see the pricing for the other gender—If you are a woman you'd have to log out, and then log in again as a man to see male pricing.
Women's Pricing
Women can pay for the Extra Security upgrade, which is described above, or the Chataholic upgrade. The Chataholic upgrade shows you at the top of the messenger window, ranks you higher in search results, and promises you'll be seen by 5 times as many people. If you want both the Chataholic and Extra Security upgrades, you can get them for a discount in the Premium Dater bundle. Basic membership is free for women.
Men's Pricing
Men can become full members and get unlimited messaging, all types of messages, and the ability to see women's full profiles. 3-day trials, as well as 1, 3 and 6 month subscriptions are available for purchase.
IWantDating Visit Site
Help & Support
IWantDating has a knowledge base FAQ section that answers most basic questions about the site. If you need more help, you'll have to contact the customer support desk. There's no email address or phone number given for this, and no live chat. Your only option is to complete a web form.
Connect on IWantDating
IWantDating has an easy signup process, effective search filters, and plenty of messaging options. Still, the fact that men have to pay for features that women get for free could be off-putting to a lot of male users. If you're willing to work out the oddities of the site and find real users who've shared their information, it could still be a good choice for casual dating.