You've probably seen the ads for Zoosk on your Facebook feed with a friendly, handsome face telling you to sign up to find love. You've also heard of Match, which is one of the best, most popular online dating websites for people looking to find a long-term partner. Which is the better dating app? In this round of Top10's dating app battles, we breakdown the pros and cons and the best and worst parts about using Zoosk and Match to find your next relationship.
Head-to-Head Comparison
Finding a serious partner
Short- and long-term dating
Specify sexual orientation
Notifications for mutual match
Signup Process
Signing up for Match is pretty standard and only takes a few minutes. It requires basic information like your zip code and why you're using the app (are you seeking a casual relationship or something more?), your hobbies, ethnicity, etc. Zoosk's signup process is much quicker. All you need to do is designate your gender and the gender you're interested in dating, enter your email, password, and zip code, upload a photo, then answer a few other questions.
Unlike Match, Zoosk requires you to confirm that you're a real person by logging in with Facebook or activating your profile via the link that's emailed to the address you provided. This is an awesome, necessary step that I believe all apps should implement in order to prevent fake profiles from floating around and catfishing the people who are genuinely looking for love. I know I've run into the same fake faces over and over again on Match, but not so much on Zoosk.
Unfortunately, though, Zoosk's signup process may be fast but it isn't too easy breezy. I've had a lot of trouble with uploading photos to Zoosk, specifically in regard to running into issues with passing their photo guidelines. Apparently you're not allowed to post PG-13 photos of yourself standing in front of artwork or on a plantation in Savannah, Georgia without receiving an email notification that the pictures were taken down for breaking their rules. I've never run into this issue on another dating app before, so that was pretty frustrating.
Winner: Match

Match Visit Match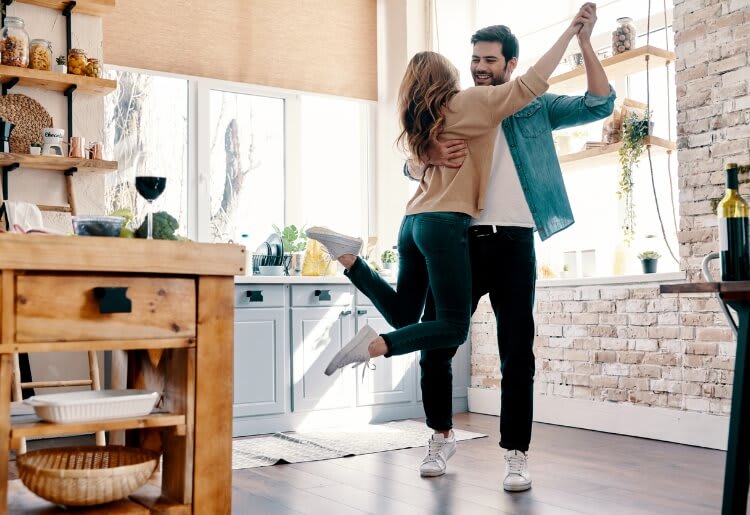 Dating Pool
There are over 40 million singles who regularly use Zoosk. The social media ads don't lie either — there are some really sexy people on this app! People message you quickly and frequently on Zoosk, whereas matches are more far and few between on Match.
However, the people messaging you on Zoosk send the same old boring messages, whereas people on Match are more likely to strike up an engaging conversation based on the info you included on your profile. From my experience, it seems like the people on Zoosk probably send the same casual messages to anyone who they think will answer. The folks who actively use Match genuinely want to find a connection with somebody, so they'll put in more effort, and their messages will reflect that.
Winner: Match
Profile Settings
Your Match dating profile shows your photos, location, your ethnicity, what you and the person viewing your profile both enjoy, as well as what you're looking for in a partner, including but not limited to their weight, how often they drink and smoke, any degrees they've earned, whether or not they've ever been married, and if they want children.
Zoosk profiles looks similar in nature with your dating preferences and details about your personal appearance listed up front, as well as the additional ability to include a story about yourself if you feel so inclined, which I enjoy because I'm a wordy writer. Under the "Romance" tab, answering their preset questions has allowed me to have some awesome conversations with people about what our ideal dates are and what our "perfect matches" look like. Having conversation starters like these are super helpful for times when you're awkward at sending a first message and need a jumping off point to get the discussion going, like I am.
Winner: Zoosk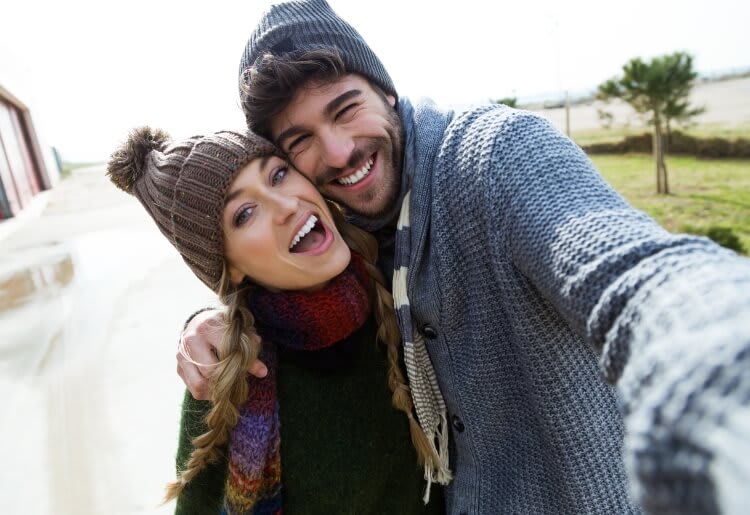 Features
Zoosk is incredibly user-friendly and offers a bunch of smart features, like a built-in Behavioral Matchmaking™ engine, a profile insights tab with data about your digital dating habits, and advanced profile verification via social media, phone number, picture upload, or U.S. Military Service ID to prove that you're exactly who you're claiming to be. Zoosk also features its fun and intelligent SmartPick™ AI system: Once it starts to get the hang of the people you're typically interested in and match with, it introduces you to other people on the app with whom you might get along well.
One of Zoosk's major buzzkills is that you have to subscribe to the platform in order to read your messages and chat with other users. Most dating apps allow you to match and talk with anybody for free, so this is a bummer.
Match might be less tech-savvy and offers fewer features, but it does provide the essential features necessary for finding your next relationship. Some of Match's features include the ability to outline a story on your profile about who you are and what you're looking for, messaging, and even attending exclusive in-person events with singles in your town.
Winner: Zoosk

Zoosk Visit Zoosk
Pricing
Paid memberships are pretty expensive on both of these apps, but Zoosk is the less expensive option, with subscriptions ranging in price from a one-month plan costing you $12.49 to upwards of $75 for a six-month subscription. Purchasing Zoosk coins also allows you to access premium features, like profile boosts, unlimited Carousel matches, and delivery confirmation notices, all of which don't really matter to me.
Match costs anywhere from $37.99 for a three month membership up to $16.99 per month for 12 months. Signing up for a premium account will grant you the ability to boost your profile for better visibility, score a profile review once a year, and see when people read your emails, which, again, aren't important features in my opinion.
Winner: It's a Tie
Overall Winner: It's a Tie
Zoosk is a high-quality dating app with millions of attractive singles to connect with, and Match also stands out as worthwhile platform to use. Match is far more user-friendly with genuine people to chat with and better features to enjoy. If you're looking to meet people who want to have meaningful conversations and get to know you, then signing up for Match is your best bet. On the other hand, Zoosk is slightly cheaper than Match, and it's specifically designed to find you the ideal casual or long-term relationship that you've been seeking with its custom profile settings and features. If you're looking to find your perfect partner both of these dating giants should do the job. Good luck!
Explore your options, visit our top dating sites.