Cupid is sharpening his arrows as we speak, and you're about to get knocked off your feet.
But we're getting ahead of ourselves. Before that happens, here are 7 resolutions every woman needs to make on her path to love in 2023.
1. Burn the list
You know the one. The one that says he has to be at least six feet, with short dark hair, and look decent with his shirt off.
Your list is keeping you from a whole world of other options out there who you're hitting pass on just because you don't think they're your "type." Who knows what your type really is?
Well,Zoosk might - this innovative dating site uses technology that learns your likes and dislikes and presents you with matches who'll be just your type. You don't need to swipe through hundreds of profiles to find someone you'll like.

Zoosk Visit Site
2. I will always go on a second date
Unless of course, he's a psychopath. Then you're off the hook. But if he's perfectly nice and you're just not sure if there's a spark – you owe it to yourself to give him another chance.
Sometimes sparks take time to ignite. You won't always feel it on a first date. So go on a second one. If you're still not into it, you don't have to go on a third.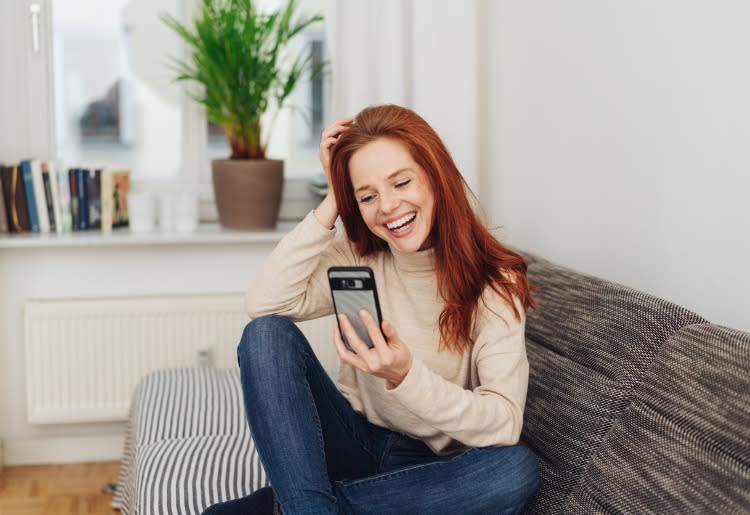 3. Look for love in all the right places
If you put more thought into crafting a witty bio line for your dating profile than which dating site you sign up for, it's time to change that. So many better dating sites have been cropping up in the last few years, so instead of getting stuck in the install/delete cycle of your existing account, give a different site a try.
Match is a standout because its matchmaking is spot on, and you don't have to spend hours swiping through profiles (fun in the beginning - but at a certain point it just becomes a dull game).
The advanced search filters help you connect with singles you'll have plenty in common with - instead of simply receiving random matches, you can find people who have all the interests, characteristics, and qualities you want. And the site attracts a crowd that's looking more for an LTR than someone who's DTF.

Match Visit Site
Another favorite is EliteSingles, because they eliminate the swiping entirely and instead send over around 7 matches every day, based on a personality quiz. The focus here is compatibility, and if you don't want to spend time browsing through endless profiles it's a good option.
Wherever you date, make it count!

EliteSingles Visit Site
4. Have fun
Because dating is supposed to be fun – not this horrendous chore we make it out to be, and moan about every chance we get.
5. Let go of the past
One of the big reasons why we struggle with dating, love, and relationships is most of us have been hurt in the past. If we haven't fully dealt with those traumas, we end up dragging that emotional baggage around with us, and into any new encounters or relationships we have.
Make peace with your past today, and let it go on your search for love this coming year. And if you're looking for a better dating site give Zoosk a try today.