As much as we probably do not want to think about it, it's time to admit it: the seasons are again about to change. As summer strolls into fall, which will ease into winter, many homeowners look to their homes to ensure it is working for them in terms of looks and curb appeal, but also in terms of energy efficiency—including what their home's windows are truly costing them.
As the leaves fall, evenings get crisper and the winds pick up, now is a great time to think about replacing your windows. The older the current ones are, the less efficient they are—meaning they could be letting cold air into your home and costing you more money on your energy bills. They also could be of poorer quality, which can make your windows more likely to crack during the colder months.
The good news is that replacement windows are easy for a professional to install, especially if you get them from a top window replacement company, giving you the warmth you need for this winter.
Here are our top 10 tips for replacing your windows for the upcoming chill:
1. Select a style that fits for you
First, will your replacement be the same size as the window that is coming out? If so, then the decision is more straightforward. If you do not like the current style of window that is in the space, there are other choices that may be a better fit to the style of your home. Just a small change can make a big difference in the overall appearance of your house, especially if what you select has a bit of character or a decorative touch.
2. Select a type of frame that works with your life
While wood looks great and is energy efficient, it is not a low-maintenance option. Vinyl, however, is a popular, low-maintenance choice that holds up well over the years. It can be painted, or the windows can be ordered a specialty color to complement your home. But when it comes to the winter months, a combination of wood and vinyl is the best option for properly insulating your home and making sure your windows last.
3. Choose your glass wisely
It is true, all windows are not the same! Double and triple-pane options are necessary for colder climates, and both are beneficial to the overall energy efficiency of the home. Plus, they're more resistant to cracking. Instead of being filled with air, these types of windows can also be filled between the panes by gases that can boost their efficiency even further. Save more still on your utility bills with a specialty coating over the glass such as Low-E, which reflects heat (to keep heat in your home). In particular, the region you live in could dictate the glass selection you should make, so ask a professional for suggestions. For example, the right window insulation in a colder area could help keep your home toasty all winter long and also reveal a noticeable savings on your next utility bill.
4. Think about care
There will be many spring cleaning days or warm fall Saturdays you may want to use to clean your windows. Are they designed for easy cleaning? Are outside spray mixes safe? Double check the amount of maintenance they will provide for you—your back and feet will thank you!
5. Call the professionals
Yes, putting in replacement windows is a project most people can do if they consider themselves handy. However, one tiny mismeasurement and the window could actually end up less efficient than the old one. Call a professional—They'll help you to choose the best type of frame, glass, and beyond to make sure your windows are as efficient as possible.
6. Don't forget the small ones
Many people never consider replacing basement windows, tiny bathroom windows, and others of the like. While the smaller speciality windows may seem like the smallest worry, they can be the areas that easily let in the most cold air (wind and chill like to take the path of least resistance, too). With small windows, air leaks are often a bigger issue than fewer panes or a lack of reflective coating. Make sure these windows are properly sealed—and check them regularly to ensure they stay that way.
7. Ask about safety
Do the new windows you're interested in have locking mechanisms that are strong? How about spacer bars for young children who have a bedroom on the second floor? Once they are in place, you may also want to shop around for window alarms, which are simple two-piece systems that will sound an alarm when they recognize being separated from one another.
8. Look at warranty options
Check out what choices you have with a professional installer and make sure you're covered if a window should fail. Does it cover breakage? If it does not, now may also be a good time to check your homeowner's insurance policy outlines. Should you have a break from the winter weather, call a professional or your insurance carrier immediately and put up a temporary barrier such as plywood until an installer can reach you. Not only will a broken window put a cold breeze throughout your home quickly, it also rapidly becomes a security and safety liability.
9. Do an air check
Some homeowners will do this both before and after replacements are installed. You can purchase a kit at a home store or bring in a professional. Many communities have companies that will come in to conduct an efficiency check, including the amount of air that is making it in and out of your windows. Paying a bit extra to get an upgraded window that is carefully installed by a professional is worth its weight in gold, so you should see a significant difference if you do both a pre- and post-check.
10. Take care of them, and they'll take care of you
If windows are professionally sold and purchased, they often come with a warranty. Talk to your rep to verify, and see how long you are covered—and if you are covered, if there are some kind of checks you must perform over time to keep that coverage in force. Check them regularly for structural integrity, look over the glass panes every season, and when they are not in use, ensure you're getting the most efficient experience by keeping them tightly closed. If you visually locate any problems with any window (such as a small crack), reach out to your window sales rep as soon as possible.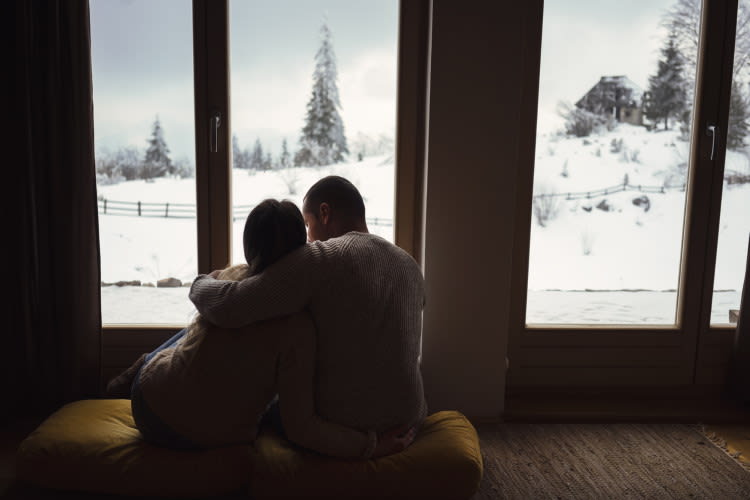 With all of the above in mind, it's also worth remembering that you often get what you pay for—a notion which extends to windows as well. Below are 3 top companies you and your family may want to research and consult with prior to buying, as their respective reputations precede them for quality products and customer service both before and after a sale.
Top 3 Companies for Window Replacement
1. Renewal by Andersen
Renewal by Andersen has been in business for more than a century, and they're one of the largest window replacement companies in the US. They offer numerous window choices, styles, and next-generation frame options for every type of home and special need. Along with their window packages, they also sell sliding and hinged patio doors. They're also known for their energy-efficient windows, and have won Energy Star awards in both 2019 and 2020.
Andersen offers a literal "window shopping" option on its website, giving customers a chance to see its products, styles, and options right from the comfort of their homes via augmented reality. Free consultations can be done in-home or with a no-contact virtual meeting, and they are the first step in a short four-step process that also includes measuring, manufacturing, installation, and customer care after the sale.

Renewal by Andersen Visit Site
Read the full Renewal by Andersen review
2. Pella Windows
Another great option is Pella Windows. Established in 1925, Pella has long been known for their leading innovations—including the development of the industry's first retractable window screen. Plus, all of their products in the US meet or exceed Energy Star guidelines, which is just one of the ways they are deeply committed to sustainability.
Pella, like its contemporaries, offers virtual appointments and in-home evaluations, and they have a variety of options including fiberglass, vinyl, and wood windows. They also have a large selection of replacement parts, and a support team to back it up.
According to Pella, their window options are the top performing wood windows and patio doors for energy, sound, and value combined. Not only that, they are rated number one for quality by the homeowners that have chosen Pella's products. More recently, they have teamed up with the Rolscreen Foundation to give $50,000 to a deserving organization they believe are going above and beyond in their community. They are still accepting nominations for the initiative #BUILDINGHOPE.
3. Marvin Windows and Doors
Founded in 1912 as a family-owned cedar and lumber business, Marvin Windows and Doors has long been committed to incredible design and innovation in order to ensure their customers' continued happiness.
Whether a home is of new construction or a historic relic, they have plenty of types of products to choose from, as well as a rainbow of colors and specialty materials. They offer every homeowner a 10-year warranty on the entire product, along with 20-year coverage on the glass against seal failure.
Of Marvin's main collections—Signature, Marvin Elevate and Marvin Essential—each has a character all of their own. The Signature Collection has the company's broadest range of product types and configurations. Elevate, meanwhile, is a mixture of design and strength with various features and options, along with durability ideal for any climate. Finally, Marvin Essential (previously known as Integrity Ultrex) marries clean lines with performance and streamlined options for beautiful windows that are, according to the company, virtually maintenance-free. (But that doesn't mean you shouldn't still check your windows annually.)
Read the full Marvin Windows review
Stay Warm, Stay Safe
If you're having trouble deciding, you're not alone! Selecting upgraded windows is an enormous project, from a time and cost perspective—it is an investment, after all. To help you get started, check out the above top 3 companies for replacing your windows. Ask questions online or order an in-home consultation. Or, talk to your neighbors about their experiences, and find out what your friends did when they took on the project. Good luck, and enjoy!