In a Nutshell
Marvin offers stylish and elegant replacement windows for any home or business. The company makes it easy to start the process with product and ideas guides and material samples. Plus, Marvin works with local contractors to offer help throughout the entire replacement process. While Marvin's windows can be quite pricey, this company backs up its products with long warranties and excellent customer service.
pros
Get help from local contractors
Elegant window designs
10-year warranty for most products
cons
Relatively few budget options
Not all collections allow full customization
Installation issues are referred to local dealer

Marvin Windows Visit Site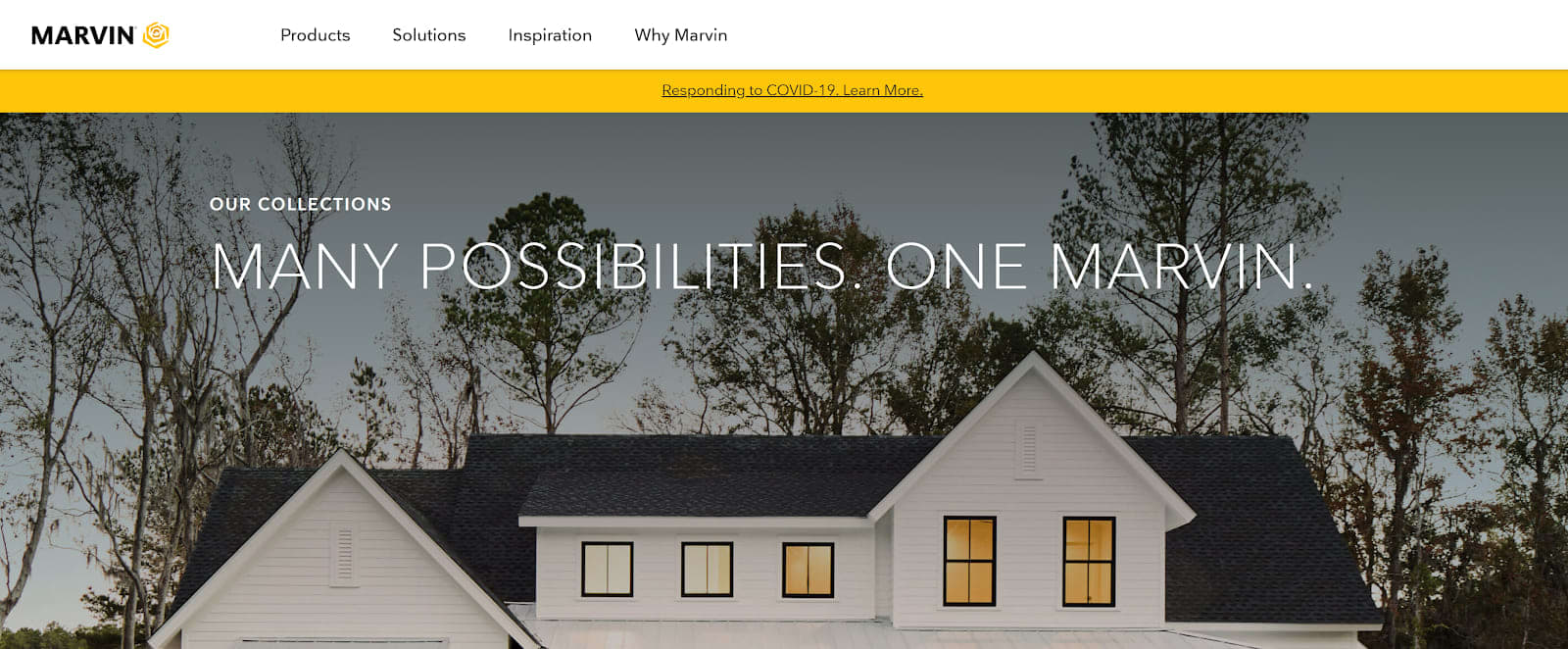 Marvin at a Glance
Specializes in: Stylish, upscale windows
Average price range: $250 to $1,500
Warranty: 10 years
Response time: 3+ days
Best For: 24/7
Follow up Consultations: Redecorating and home additions
Window Types
Marvin offers an extremely wide range of window types, so you're unlikely to have a problem finding the right set of windows for your home. The company stands out most for its awning and casement windows, which are available in several different styles. Marvin also offers bay and bow, double hung, corner, and sliding windows. Marvin doesn't offer fully custom window shapes, but the company does have a wide selection of specialty shapes and sizes.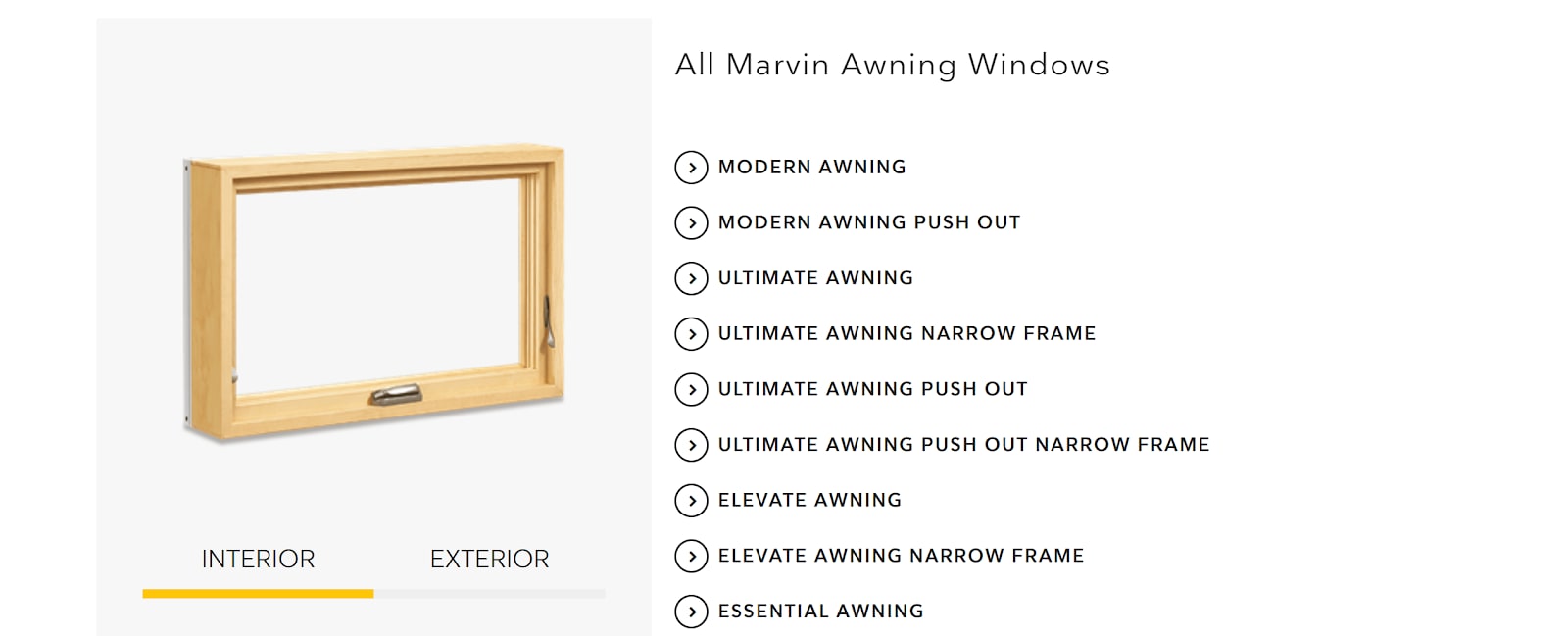 Most of Marvin's window frames are available for both interior and exterior installation. The main difference in this case is the type of glass you'll want to install.
Pricing
Pricing for Marvin windows depends primarily on the collection tier you opt for.
The Essentials collection is Marvin's most affordable window line, with prices ranging from $250 to $600 per window. Much of the savings come from the fiberglass construction and a reduced selection of customization options. For Essentials windows, you can only choose between 5 hardware finishes and 6 exterior finishes.
The Signature collection features all-wood construction and a wider variety of stain and paint options for every home. Windows in this line start at $350 and can cost as much as $700 per window.
Marvin's top-of-the-line windows in the Elevate collection cost between $1,200 and $1,500 per window. These replacement windows are made with an Ultrex fiberglass exterior and wood interior. They're also fully customizable, so you can choose every detail down to different finishes for the exterior and interior of a single window.
Pricing for installation will depend on your local Marvin dealer. Many areas have multiple Marvin dealers, so you may be able to negotiate payment plans or more favorable rates.
Testimonials
"I've had a great experience and my windows are gorgeous. The biggest thing I noticed is the sound. It's so quiet now. Compared to everything we could find this window stood out as the best quality for price."—Saundra
"After reading everything that I could about windows and visiting various suppliers I replaced the old wooden windows and patio doors in my home with the infinity series. The product is superb and the fact that I could stain the interior to match my existing wood was a great plus."—Ron
Customer Service and Response Times
Marvin is open and available to answer sales and customer service requests by phone and email from 7am to 6pm Central Time, Monday to Friday. If you're interested in getting Marvin replacement windows, you can contact the company to talk through the process. Or, request a window and ideas guide to be mailed to your home along with materials samples.

Marvin works with a national network of local authorized dealers for sales and installation. Many local contractors will offer a walk-through evaluation of your home to give you an accurate quote. However, this needs to be coordinated with the dealer directly rather than through Marvin.
Throughout the installation process and after your window replacement, your local dealer is your main point of contact for questions and concerns. Marvin generally only steps in for warranty claims related to the window construction itself, not for issues with installation.
Warranty
Marvin offers a 10-year guarantee on all hardware, glass, and exterior finishes. Interior finishes only come with a 5-year warranty policy, while insulating glass seal carries a 20-year warranty.

It's important to note that Marvin's warranty will not cover issues that arise during installation. If you have problems related to window installation, such as a faulty seal, Marvin requires that you work with your local installer to resolve the issue.
Energy Efficiency
Marvin offers several different types of glass for use in your windows according to your budget and energy efficiency needs. For most replacement windows, Marvin uses dual-pane glass with argon gas in between the panes to reduce heat transmission. In addition, Marvin has triple-pane glass windows available that can insulate your home even further. The company also uses 4 different glass coatings that can be adapted to fit the needs of homes in different climate zones across the US.
Other Services Offered
In addition, to replacement windows, Marvin also produces stylish and elegant doors for residential and commercial buildings. These doors use the same fiberglass and wood construction as Marvin's windows and the hardware and finishes can be made to match. Sliding and swinging doors that require glass panels use the same glass as the company's windows.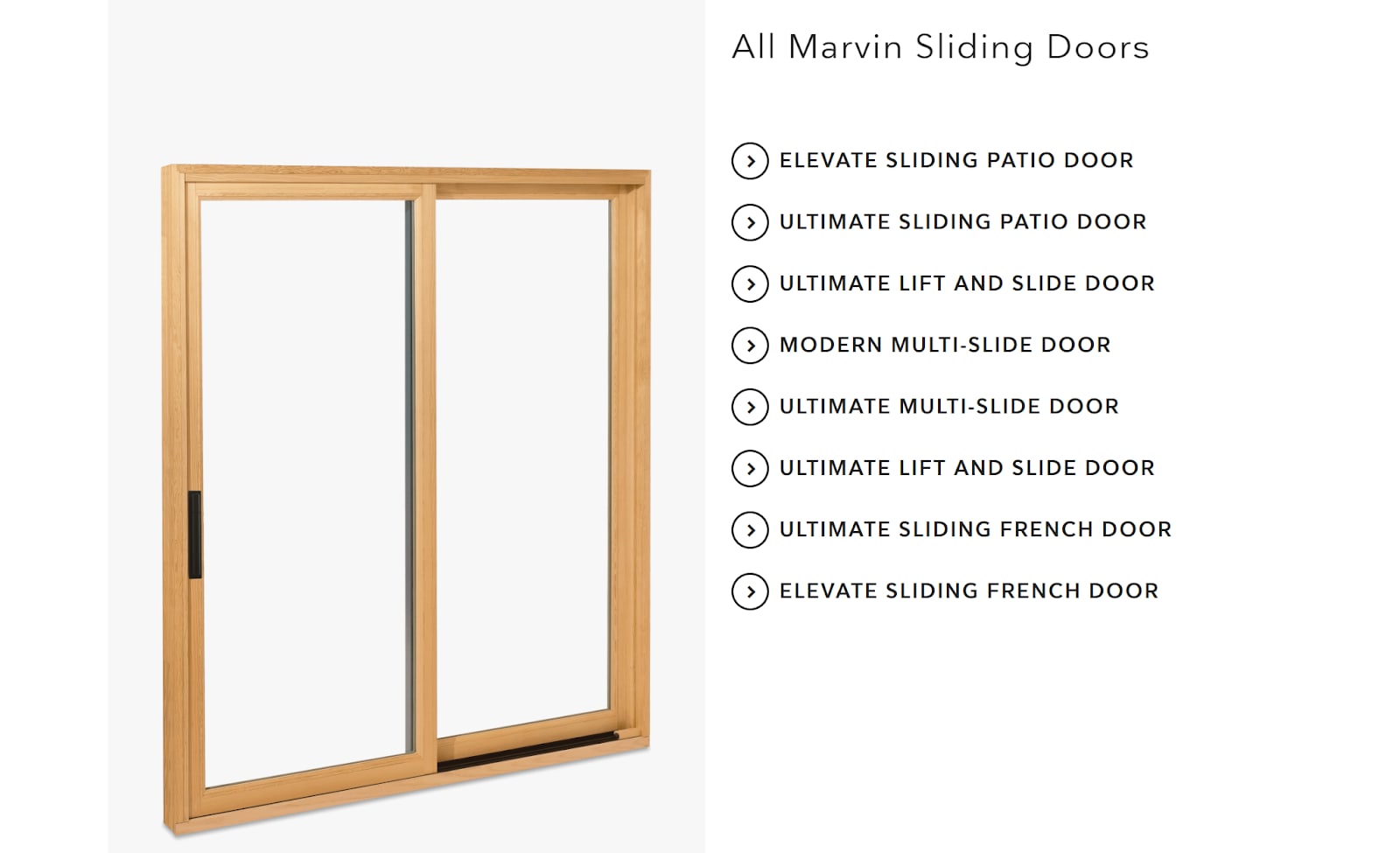 Marvin Windows Visit Site
Summary
Marvin offers replacement windows that are both functional and gorgeous. The company isn't cheap, but you'll find highly customizable windows to fit any project and long-lasting warranties. The ability to work with local contractors is a plus, too, since you can get an in-person estimate and help throughout the design and customization process.