Want to stop dieting and start making real lifestyle changes? These diet plans are created to teach healthy eating habits and eliminate all of the guesswork from losing weight and leading a healthier life.
Here are 5 ways diet plans can help you make positive changes that will last a lifetime.
1. You'll never have to count another calorie
Nothing takes the joy out of food like having to calculate every bite you consume. Which is why the best diet plans don't make you feel like you need a calculator and scratch pad to figure out if you're eating the right amount.
The Mayo Clinic Diet uses its unique food pyramid to teach better eating habits, and emphasizes proper portions over measuring calories and points. So healthy eating feels more like a natural part of life and less like stressful math homework.

Mayo Clinic Diet Visit Site
2. It's weight loss made easy (well, easier)
There are lots of fad diets that will help you shed stubborn weight. But diet plans from companies like South Beach are different because they rev up your metabolism, teach good eating habits and don't eliminate major food groups which makes it easier to maintain over time.
It's about staying healthy long past bikini season.

South Beach Diet Visit Site
3. It's the affordable way to skip cooking
Diet plans cost less than takeout, and less than what you'd spend at the grocery store - simple as that. With Nutrisystem you even get snacks included - all for around $12 per day.

Nutrisystem Visit Site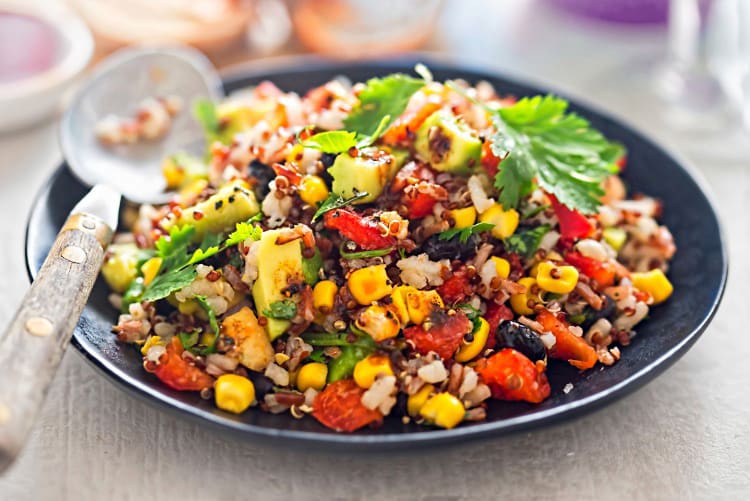 4. You can toss the takeout menu
We all start out the day with the healthiest of intentions. But meal prep takes a lot of time and energy. And if you're running around all day, or have to get to the office early, setting aside the time to cook three square meals a day is seriously difficult.
So instead of ordering take-out or reaching for that bag of chips to curb your hunger, diet plans, from services like Diet-to-Go which specialize in weekly meal deliveries, are the convenient way to eat good food anytime.
Diet-to-Go also receives rave reviews for its taste, so you won't have to compromise on flavor either.

Diet To Go Visit Site
5. It'll spice up your routine
Every dieter has experienced dieting fatigue - we all get tired of eating the same foods.
But plans from meal delivery services like BistroMD have so many entrees to choose from that you never get bored. Their seasonal menu has over 100 entrees to fit every craving and taste bud.
And being exposed to new ingredients and flavor profiles will inspire you to get creative the next time you're in the kitchen.
Ready to take control of your health with a diet plan? Head over to The Mayo Clinic and join millions who have found weight loss success with the famous clinic's individualized approach to weight loss.