In a Nutshell
Norton Secure VPN, formerly known as Norton WiFi Privacy, is a VPN service that can be purchased separately from Norton's antivirus and internet security products. It is available for Windows and Mac on the desktop and Android and iOS for mobile devices. Users report that it successfully unblocks Netflix, although it might not be the best tool for those looking for more advanced features—such as the ability to configure the connection protocol.
pros
No-log provider. No personally identifiable records kept
Uses OpenVPN—so can manually configure on routers etc.
Backed by a 60 day money back guarantee.
cons
Only one connection protocol offered
Relatively small pool of connection servers

Norton Secure VPN Visit Site
Norton Secure VPN Is a Good Choice for Users That Need a Quick and Easy VPN Service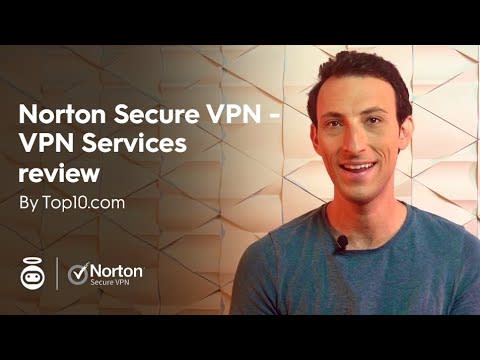 Norton Secure VPN At A Glance
Best for: Easy-to-use VPN
Price: 1 device for 1 month is $4.99. A 10-device plan costs $59.99/year (40% off)
Location: 29 countries (specializes in the US and UK)
Netflix: Netflix US unblocked
Torrenting: Not allowed
Logging: does not keep personally identifiable connection logs of user activity (law enforcement agencies could force the company to turn over user logs)
Number of devices: 1-10
Operative systems: Windows, Mac, Android, and iOS.
Browser extensions: None required
Privacy
Norton is a no-logs VPN provider. This means that it does not "log" any information transmitted through its network, including personal details, what websites users access, and other details that could give away users' personal identities. This is an important value-add given that many VPN users connect to the services in order to enhance their online privacy.
Additionally, the company has written a useful plain English help resource which explains exactly what it means by calling itself "zero logs." However, Norton's corporate headquarters are located in the United States. Compared to the favored headquarters of other VPN providers, such as Panama and Malta, the United States does not have a lax regulatory framework. Additionally, the US is a signatory to a number of international Signals Intelligence (SIGINT) treaties and frameworks, including the ECHELON program, also known as the Five Eyes. This means that although the company does not itself collect user information, traffic passing through its VPN servers could be intercepted by intelligence agencies and law enforcement.
The service uses the same encryption methodology (AES-256) employed by leading banks and government institutions.
Features
Norton Secure VPN is a basic 29 country VPN provider that works on the OpenVPN protocol. Up to 10 devices are supported on Windows, iOS, Mac, and Android.
The VPN doesn't have many features besides a dashboard-style connection screen which lets users select the connecting server. There's no ability to change the connection protocol (the only one offered is VPN) or configure additional features such as an automatic kill switch. The app versions add one additional feature: the ability to automatically block access when an unsecure network is connected to (one without a password).
The Speed Test
One of the knocks against using a VPN is that they can slow down your speed when online. This doesn't have to be a night and day sort of thing, but it can be significant. Here's what we found using the site speedtest.net:
Without a VPN: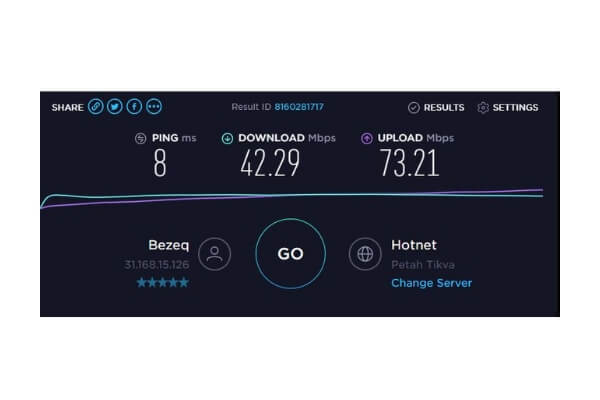 With VPN set to a server in the United States: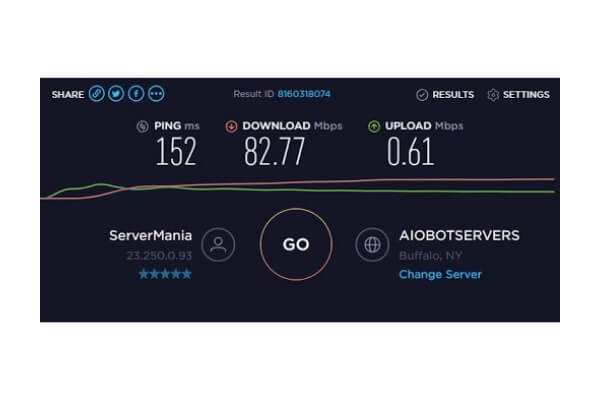 We found that our download speed was actually faster when using the US-based VPN, but that the upload speed was far slower. In general, you can get better results when using a server that is closer to your actual location.
Pricing and Deals
According to Norton Secure VPN's current pricing, the solution is available for:
Secure VPN is also available as part of Norton's package options (called "Bundles"). Combining Secure VPN with Norton Security is a popular choice. Securing 10 devices through the VPN and subscribing to Norton Security Premium for one year currently costs $94.98, a saving of $55.
Torrents
In line with Norton's company policies, Secure VPN does not allow torrent downloads. Torrents are typically large files shared over a peer-to-peer (P2P) network using a client such as BitTorrent. P2P fans looking to conduct their activity behind a VPN would therefore be best advised to look elsewhere.
Netflix
Norton Secure VPN has a good track record at enabling access to Netflix through its US-based servers. Additionally, the company has servers in the UK—which is great news for those hoping to enjoy UK television streaming services, such as BBC iPlayer through it.
Client Setup
Setting up Norton Secure VPN, on both desktop and mobile devices, is quick and easy. The VPN doesn't require that users install any browser extensions, so downloading and installing the executable files is all that needs to be done. For both Android and iOS, the products are available for download through Google Play and the Apple App Store.
Apps
Norton Secure VPN is available for Android and iOS. So Android, iPhone, and iPad fans can all access the service. The mobile apps use the same servers as the desktop version but add one additional feature: the ability to automatically block unsecure connections (those made to WiFi access points that do not have a connection password).
How Does Norton Secure VPN Compare?
Compared to ExpressVPN and NordVPN, Norton Secure VPN operates a smaller network and doesn't encourage users to use the service for downloading torrents.
$39.99 (reduced form $49.99)
$99.84 (reduced from $155.40)
$83.88 (reduced from $143.40)
1 year. 3 devices can be connected simultaneously.
1 year. 4 devices can be connected at once.
More than 3,000 servers in 94 countries.
Over 5,000 servers in more than 60 countries worldwide.
Those looking for a simple VPN product with an easy user functionality
Those looking for a powerful, industry-leading tool with plenty of protocols and top support
Those looking for the widest possible connection network
Customer Support
Norton is well-known for its support resources and offers plenty of support to Secure VPN customers.
The company offers a help section on its website with a "Top FAQ" listing. Additionally, the Norton Forum, also called Norton Community, lets users help one another out to answer common queries—although the company itself often offers advice and posts announcements.
Finally, Norton offers live chat support, 24/7 phone support, and even interacts with customers over popular social media channels Facebook and Twitter.
Ease of Use
Norton Secure VPN is an extremely simple product to use. Because there's no browser extensions to install, all users have to do is download the installation file directly from the website. Both mobile apps are available in Android and iOS's official app stores. Norton Secure VPN is designed to be a simple VPN service to use for users with basic usage requirements. For that reason, all users have to do is click their preferred connection location on the dashboard in order to initiate a connection through one of the company's servers in 29 countries worldwide.
FAQs?
Do I have to purchase a Norton antivirus or internet security product in addition to the VPN?
No, Norton Secure VPN is available as a standalone VPN service and can be purchased separately.
What type of connection protocol does Norton Secure VPN use?
Norton Secure VPN only offers the OpenVPN protocol.

Norton Secure VPN Visit Site
Does Norton VPN allow torrenting?
No, it is against the company's policies and Norton Secure VPN has been known to block torrenting traffic.
Bottom Line
Norton VPN is a good choice for users that need a quick and easy VPN service. Installing the service is not challenging and, although it lacks more advanced features such as multiple protocol support and a kill switch, it is an adequate choice for users looking for a simple VPN service. Its major negative is the small VPN network it operates, which currently consists of only 29 countries. On the plus side, its support resources are some of the best in the industry and users will be spoiled for choice if anything goes wrong during their usage period.