In a Nutshell
Positive Promotions sells branded merchandise for individuals and industries such as education, healthcare, public safety, and more. You can order personalized products like pens, drinkware, bags, and apparel. Positive Promotions has a thorough, organized website and offers free samples for bulk buyers. A 90-day money back guarantee and price matching ensure customer satisfaction.
pros
Huge range of products across all industries
Website makes it easy to find and choose products
Money-back guarantee
cons
There's an order minimum for most items
Customization costs can quickly add up

Positive Promotions Visit Site
Positive Promotions Promotional Products
Positive Promotions has been around for over 70 years, serving customers who wish to promote their business or foster brand loyalty. Its products are suitable for people working in the fields of education, healthcare, public safety, and more.
With a huge selection of merchandise available, Positive Promotions makes it simple to find items to suit your needs. Popular product choices include mugs, bags, pens, and t-shirts, with multiple options within each category. You can customize many of the items by adding in your company's logo and adjusting the colors to coordinate with your theme. You can also add an empowering slogan or message for your upcoming event.
In the COVID era, many people have been working remotely. A great way to promote teamwork and encourage bonding is by sending branded swag to your employees at home. Employers can send care packages to their staff through Positive Promotions. Popular items sold by Positive Promotions include tote bags, t-shirts, pens, and calendars. Another unique item is their "pocket pals" series on topics like health and fitness. Unsure of what to send? Positive Promotions offers pre-made gift baskets that can be sent as a gesture of thanks or congratulations.
Positive Promotions has an extensive FAQ section to assist visitors in finding just what they're looking for. The resource section provides helpful tips and ideas on what to buy and how to promote your business or service.
Positive Promotions Pricing
Product pricing varies and is clearly explained for each item. In most cases, there is a minimum order quantity, and bulk buying saves you money. For example, a basic t-shirt has a minimum order of 24 t-shirts, and as you can see below, the more you order, the cheaper the price per item.
Basic T-Shirt
There are many options for personalized pens and pencils. The promotional pencils we looked at had a minimum order of 350.
Promotional Pencils - Personalization Available
How to Customize Products with Positive Promotions
Customization and personalization are available through Positive Promotions. Free personalization includes 34 characters per line, including spaces, at a maximum of five lines in black. Only items that state "personalization available" on the product page can be personalized.
If you wish to upload your own imprint with a slogan, logo, or another message, you'll be charged a setup fee of $50 for setting up the plates for imprinting. You can get a free proof of your imprint by email to see what your message will look like before your merchandise is printed.
For specific questions, such as how to add more than one color in an imprint, check in with customer service on the phone.
For customers placing bulk orders, Positive Promotions offers free samples with a value of up to $10. You can request either by calling customer service or by using their online form.
How do I Order from Positive Promotions?
You can place your order online, over the phone, or by fax. Another option is to fill out an order form (provided on the website) and send it in by mail. For orders that need to be sent overseas, call customer service for assistance.
Shipping fees start at $14.95. Your order volume and shipping speed can obviously put this up.
Their payment options include credit card, PayPal, or Google Wallet.
Positive Promotions Features and Tools
We were impressed with these features offered by Positive Promotions:
Lowest Price Guarantee: If you find a Positive Promotions product sold for less somewhere else, fax them the price sheet and they'll match that price.
Positive Promotions' Appreciation Delivery Service (ADS) keeps staff and customers connected even remotely, allowing for merchandise to be sent directly to recipients' homes.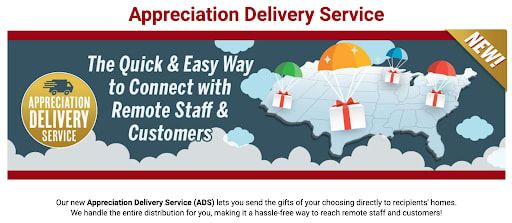 Does Positive Promotions Have an App?
Positive Promotions does not have its own app, but its website is mobile-friendly and easy to navigate on a cell phone. For the best ordering experience, they recommend that you make your order selections on a computer rather than on a mobile phone.
Service & Support
You can reach Positive Promotions via phone, fax, or email.
USA
Positive Promotions
15 Gilpin Ave.
Hauppauge, NY 11788
Telephone: 800-635-2666
Monday – Friday, 8 AM to 7 PM
Fax: 800-635-2329
Website: positivepromotions.com
CHINA
Unit 517, No.10
Lane 658, Jinzhong Road,
Shanghai 20035 China
Telephone: 86-21-33600089
The Positive Promotions FAQ section is comprehensive and answers an array of questions you may have. If the answer to your question can't be found in the FAQ section, reach out to Positive Promotions' helpful customer service department and they'll be glad to assist you.
How to Get a Refund From Positive Promotions
Positive Promotions is dedicated to customer satisfaction. If you're not satisfied, you can get a full refund, credit, or a replacement item. You have a 90-day window for product returns. If the items you wish to return are personalized, contact customer service to discuss return options.
Bottom Line
Positive Promotions is a branded merchandise online megastore, offering a vast selection of personalized products. Positive Promotions makes it easy to choose great swag items for any occasion. Customization options include color, logo, and slogan choices. Positive Promotions has excellent customer service and a money-back guarantee. Additionally, they offer special deals and sales so you can find what you're looking for at an attractive price.
FAQs
How can I best browse the items sold by Positive Promotions?
You can search for items by event, by theme, or by product. Within these items, there are numerous subcategories to guide you as you place your order.
What is considered a personalized product?
Products that have free personalization allow you to choose 34 characters per line at a maximum of 5 lines in black. Should you want more specific customization, you just pay a little more.
Is there help if I cannot find the product I want?
There is a Product Finder available to assist customers in finding just what they're looking for. If not, send the company a message and they'll help you.

Positive Promotions Visit Site
Do you offer free samples?
Yes, free samples are available upon request for customers who wish to place a bulk purchase. Contact customer service or fill out a sample request form on the website.
What does the "Lowest Price Guarantee" policy mean?
If you find an item somewhere else at a lower price, they will beat the competitor's price. You'll just have to fax them the price sheet.