In a Nutshell
TeamWave is an integrated suite of business tools that successfully combines CRM, project management, and HR management into a single application. In a word, it really covers all your bases including collaboration, marketing, time tracking, sales, email, and much more. TeamWave is a great solution for small and medium-sized businesses because it is an easy-to-use, simply designed, but powerful tool that is cost-effective too.
pros
User-friendly dashboard
Includes CRM, PM, and HRMS in one app
Competitively priced even for small businesses
cons
Integration needs a bit of work
Missing some features that are offered by competing solutions

TeamWave Visit Site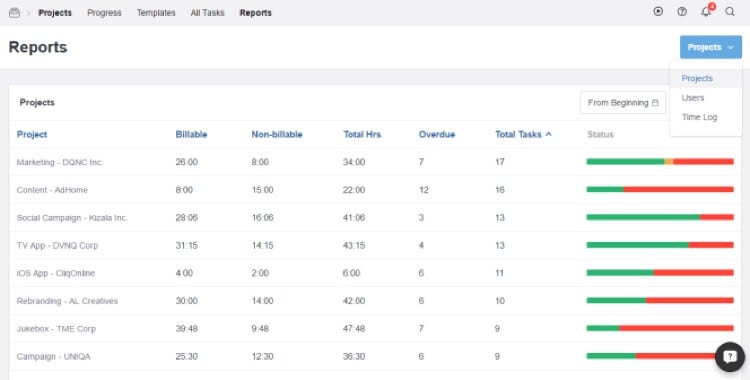 Features and Functionality
The beauty of TeamWave is that it combines everything a business could need to stay organized, maximizes efficiency and workflow, and make the most out of every employee, project, and customer. Everything is customizable, so you can tweak the platform to fit your needs and your style. While there is a whole slew of features included, the 3 pillars that support this software are its CRM, PM, and HRMS.
TeamWave's dedicated project management app makes creating, assigning, updating, and checking up on tasks infinitely easier than it used to be. Some of the neat features included in the PM software are:
Neat and visually-appealing tasks/to-do lists

Loads of templates to choose from

Progress view bars

Events and milestones

Notes

Time tracking

Project inboxes

Reports
TeamWave integrates with almost any of the collaboration tools your team is already using. So, whether you use Slack for instant messaging, MailChimp for your email marketing, or Dropbox for file sharing, TeamWave integrates well with these tools.
This project management software lets you store all your files in a single location, so anyone working on the same project can track progress, see updated information, and incorporate important files into their tasks. File sharing can be controlled, allowing you to limit access, share with multiple users, and tag co-workers on specific files.
The entire project management app is designed for effortless and intuitive collaboration. The platform allows you to split projects into tasks or task lists so that it is easier to assign individual tasks to each team member, track the progress of each task, and re-assign when necessary. It ensures that everyone can work together seamlessly, getting jobs done faster.
Collaboration Tools
Another area that TeamWave scored highly on was the collaboration tools section. That's because this software is designed from top to bottom to be intuitive, user-friendly, and fluid, allowing conversation, work progress, and interaction to flow freely and efficiently. Here are several of the most useful collaboration tools TeamWave has to offer:
TeamWave has discussion boards that give everyone involved in an activity, project, or case file the opportunity to discuss issues, ask questions, share vital information, and present tidbits about the project. From team members to managers, discussion boards keep everyone involved and communicating. You can even loop vendors or clients into the discussion if it's relevant.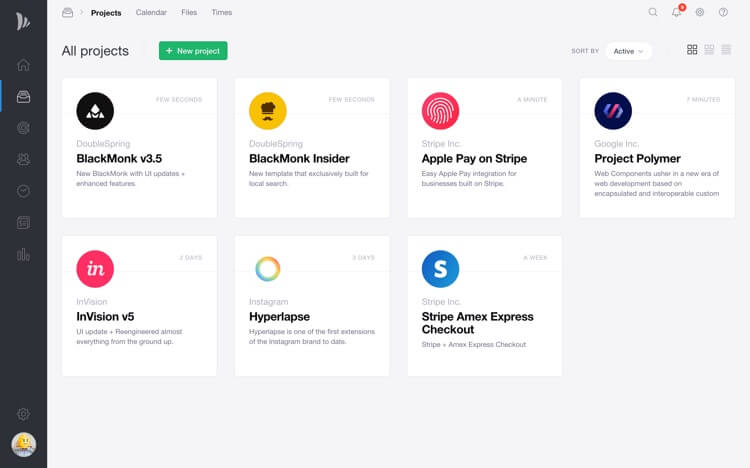 The TeamWave app includes interactive features like notice boards—so you can easily send out notifications to everyone, individuals, or specific teams—an employee directory for easy access, and employee records management. You can also post company events, funny client stories, or memes to inspire your employees or engender a sharing, warm culture within the workplace.
With TeamWave's interactive calendar and events scheduler, you can invite other team members to meetings, schedule appointments, and communicate with colleagues based on everyone's availability.
Plans and Pricing
One thing business owners will definitely appreciate is the simple and competitive pricing structure this company offers. TeamWave is simple because the pricing structure is easy to understand without any gimmicks, add-ons, or hidden fees, and competitive because it's one of the cheapest options out there.
TeamWave has 2 basic pricing structures—annual and quarterly pricing—and the plans are extremely easy to understand. You'll pay a flat rate per user each month regardless of how many users you add. This is nice because it means even smaller businesses that don't have the major employee base to earn a lower pricing bracket from other vendors can still enjoy a solid project management option that's reasonably priced.
So, the number of users doesn't change the amount being charged, only the plan you choose does that. Whether you have 2 employees or 50, you'll still only have to pay $3 a month for each user with the annual plan and $4 a month for the quarterly. Once you get into really big numbers though, TeamWave will customize a plan for you.
Regardless of which plan you opt for or the size of your business, you'll enjoy all of the apps and features including the customer relationship management software, project management software, and human resources management software. TeamWave also has a 14-day free trial, so you can test out the software to determine if it's a good fit for you and your team.
Apps
TeamWave has both a web-based desktop application and mobile apps, so you are covered on whichever device and from any location.
Since TeamWave's desktop solution is a cloud-based SaaS, it is extremely easy to set up. You don't have to deal with wires, configuration, or complicated setup instructions. The web app is already fully integrated as soon as you sign up. What's more, there are dozens of video tutorials and Q and As available on the help center to walk you through any troubleshooting you might need.
TeamWave offers businesses both iOS and Android apps so you can keep tabs on work from wherever you are. The mobile platform is very easy to use with clear screens, a neat dashboard, and intuitive subsections so that you can review tasks, check up on sales processes, add or edit tasks to a pipeline or project, and stay organized. The mobile app has push notifications and global search functionality, calendar and event scheduling/management, and access to all your contacts, files, and projects.
Data Privacy
TeamWave has several security practices in place so that only those authorized to view your information can do so, including firewalls, password protection, application-layer security, and SSL technology to encrypt all data that is transmitted through the service. Servers are located with Amazon Web Services, so you are getting top of the line security, and all user-entered information is anonymous and inaccessible to TeamWave.

TeamWave Visit Site
Customer Service and Support
You can get in touch with TeamWave customer support via the online contact form found on the website or by sending an email to the support team. TeamWave also has active Twitter, Facebook, and LinkedIn profiles that are monitored regularly by support representatives. As mentioned, TeamWave has an in-depth FAQ and video tutorial section, something that makes setup and integration much easier. Most customers won't even need support with all of the information available.
Bottom Line
TeamWave is the self-proclaimed "fun, useful, and scrappy" project management software of the 21st century. It offers a variety of tools to help businesses stay on top of their everyday activities including customer management, human resources management, and project management. The collaboration tools make working together simple, and the entire platform is smartly designed to accommodate a smooth workflow. Couple the convenience, intuitive design, and robust toolset with simple, competitive pricing, and it's easy to understand why TeamWave is one of the best PM solutions for medium and small businesses today.