My son has had some small elevated bumps on his legs for a few months now and they seem to be spreading. They do not itch or bother him, but I figured it's best to get them checked out by a top online doctor service before they spread further or require treatment.
Signing Up for Teladoc
The process to sign up for the Teladoc service was fairly simple. Here's what I needed to provide to create an account:
my name
birth date
zip code
email address
The next step does require entering insurance information. The price of the consultation can vary depending on your insurance.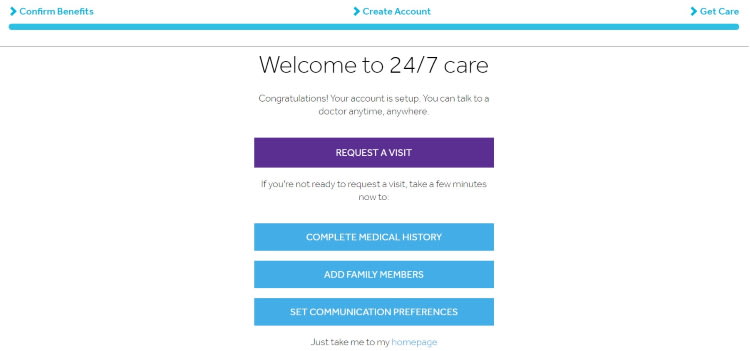 I didn't see an option where you could select that you do not have insurance, but the website says that you can use the service without insurance. They say the average price for consultations is $75, I'm assuming this is without insurance. There is a phone number to call on the insurance page, so their customer service center might be able to help.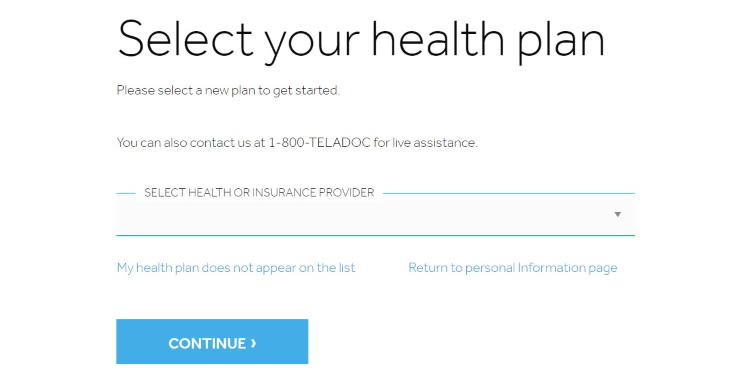 Next I had to create a profile for my son and enter a brief medical history before being able to schedule his appointment. The medical history asked questions about current health conditions and any medications he was taking. The whole process took less than 10 minutes to get signed up and ready to book an appointment.
Scheduling an Appointment with Teladoc
Teladoc offers almost-immediate appointments—I could have scheduled an appointment within 10 minutes if I wanted to. I chose to schedule one for later in the day at 7:30 pm. There were many appointments available. From what I saw, they went until 9 pm Central time. They do say there are appointments open 24-7, but I didn't dig deeper to see if that was the case.
Because I entered my insurance information, the appointment was $45. I was able to pay via PayPal or could have used a credit card as well. I was not charged right away.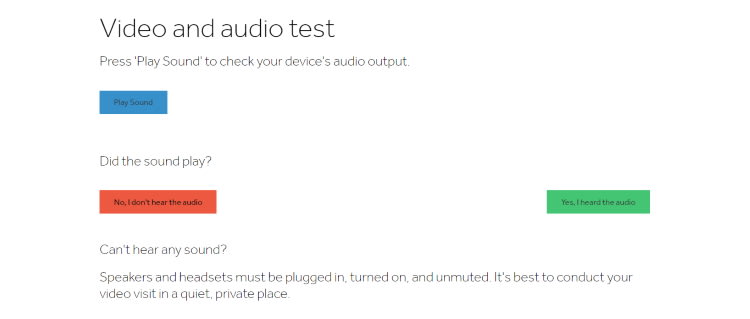 Once you schedule your appointment, they walk you through testing your video and audio to make sure they work correctly. Teladoc suggests that instead of using a computer for the appointment, you should use their mobile app. The confirmation email I received provided instructions for how to download and log in to the app.
Preparing for the Appointment
At about 7 pm, I downloaded the TelaDoc app onto my phone and logged in to prepare for our appointment. I received several reminders about the appointment leading up to our scheduled time. You can opt-in for phone or email notifications, if you want.
About 5 minutes before the appointment, I entered the "waiting room" to wait for the doctor. The provider arrived promptly at 7:30 pm.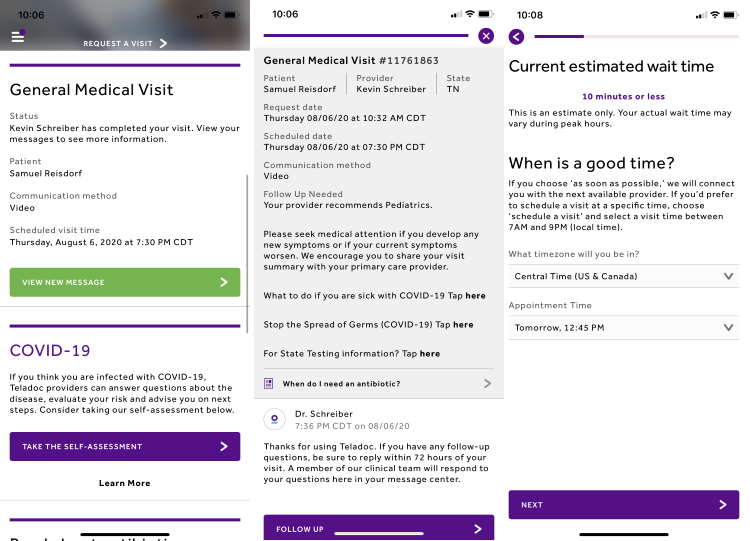 My Teladoc Appointment
The appointment started and it was just like a FaceTime call. I could see the doctor and he could see us. The doctor started by asking our names and my relationship to my son. We briefly discussed the bumps on his legs and the doctor asked a few questions about his condition.
He asked to see the bumps and this was a bit challenging. We could not get the camera angles quite right for him to get a clear picture. He requested I take some pictures and upload them to the app. This was very simple to do. I just clicked out of the app, used the camera to take the pictures, and returned to the app to upload the requested photos.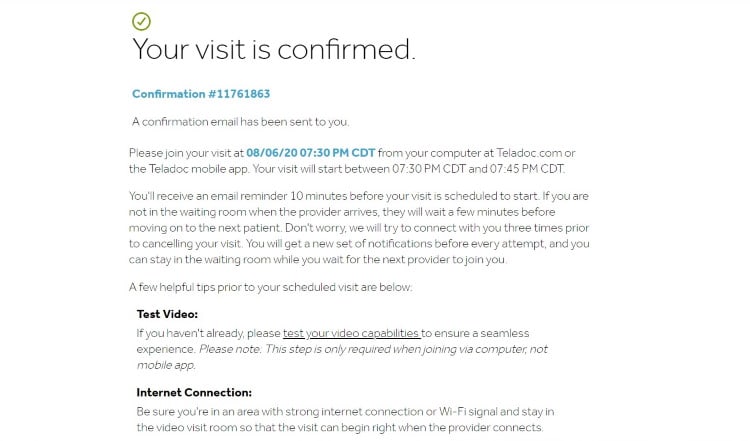 Due to the nature of children's skin conditions, there are some subtleties that cannot be easily differentiated via photographs. The doctor believes my son might have a viral infection called molluscum contagiosum, but he couldn't be 100% sure because we were not able to provide a clear enough picture.
The doctor recommended that we see my son's pediatrician to follow up. He assured me that whatever the bumps are on his legs, the condition is not urgent and we don't need to see the doctor right away.
After the appointment, I received some notes and recommendations from the doctor via email. These are also available in the app if I need to review them in the future. I was charged for the appointment once it was complete.
What It's Really Like to Use Teladoc
Overall, signing up for Teladoc, scheduling an appointment, and chatting with a provider couldn't be easier. This is an amazing service to have available because you can see a licensed doctor almost immediately without leaving your home.
The problem is that many medical conditions do require in-person assessment. Even though the doctor could see the bumps on my son's legs, it didn't work well enough to provide a firm diagnosis. We are still going to have to follow-up with his pediatrician to get confirmation.
The Teladoc services are more useful as screening appointments to assess if you need more advanced care. For example, if you aren't sure if you need more advanced help, a doctor could recommend next steps. Obviously, if you are having a medical emergency it is always best to call 911.
Additionally, routine screening tests you might get at a real doctor's appointment, like blood pressure, heart rate monitoring, or even breathing checks, can't be completed via phone or computer. This means the doctor may miss important diagnostic criteria that could only be determined with a physical assessment. If you need any lab tests you will still need to go in person.
I think this type of service works best for appointments that do not require any physical examination by a practitioner. Teladoc does offer nutrition and mental health counseling, which would probably be fairly effective via phone consultations.
If you are looking for an honest assessment of your condition from a professional, Teladoc is an incredibly easy-to-use, well-built platform. But it is important to realize that, for most conditions, you may still have to go see a doctor in person. Teladoc cannot replace in-person treatment or care. Overall, I recommend Teladoc for its simplicity, low cost, and ability to consult with a licensed physician right from your phone almost instantly.
To learn more about prices, features and pros & cons, read our in-depth Teladoc review.