Flagship and Square are 2 notable credit card processors for businesses. They both offer mobile payment solutions, charge no early termination fees, and integrate with third-party apps with ease. Yet each credit card processor has its own strengths and caters more to one crowd over another. Which option is best for your business in 2018? Check out this head-to-head comparison of Square vs. Flagship to see which one is right for you.
Products & Features
Square is a solid credit card processing gateway as well as a POS, being slightly stronger on the POS side. It offers solid, no-nonsense features and no frills either. This service works as an Android, iOS, and tablet processor, can be used for invoicing, marketing, customer loyalty, inventory control, and feedback. Plus, you can issue digital receipts using Square. On the other hand, you won't find really robust reporting tools, complex inventory features, or other involved features that a larger business might deem necessary. Basically, if you are a smaller business that doesn't need a tremendous amount of high-profile features, Square definitely gets the job done well.
Flagship is a horse of a different color. It has a vast range of features including:
Real-time processing of credit cards in-store, online, over the phone, and on the go
Free equipment
QuickBooks compatibility
The option to set up recurring billing
E-checks
POS credit card swiper
Online shopping carts
Virtual terminals
All of Flagship's services are also customizable to your business, so you can pick and choose the features that are important to you. This company also has a merchant account with iPayment processing, mobile payment processing, and iPad POS.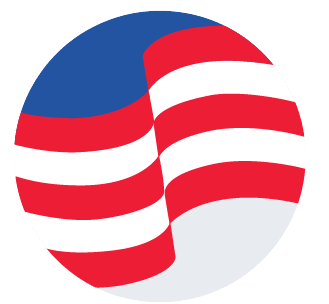 Flagship Winner: Flagship
Fees & Rates
Flagship is an IOS credit card processor, which means it sets up your account and charges you for your transactions. However, Flagship doesn't make its pricing structure apparent, and instead customizes most of its services based on each customer according to several factors including sales volume and types of credit cards. Flagship does have an interchange-plus plan that provides more straightforward pricing with rates ranging from 0.38% + $0.19 per transaction. What is apparent from the start is that Flagship charges a monthly gateway fee/statement fee and has a minimum processing amount of $25.
Additionally, Flagship doesn't charge you for the equipment you use and, unlike other companies that say they're giving you the equipment for free but then hit you with a massive cancellation fee, Flagship will not charge any cancellation fees at all. In fact, that is one of the best parts of Flagship. You will not be charged any fees at all. You'll be charged no setup or application fees, gateway setup, or merchant account setup fees.
Alternatively, Square runs as an aggregator, so the pricing structure is totally different. Square charges a flat rate monthly fee of $275 or a 2.75% transaction fee for any swipe, tap, or dip. Keyed in transactions are riskier, so they'll run you 3.5% plus $0.15 per transaction. When you sign up, you'll receive a free chip card reader for credit cards and a contactless/chip reader (this comes at $49). You can also get stands for iPads ($99 or $169 a piece), and registers for $999 plus 2.5% and $0.10 per transaction.
For simplicity and transparency, Square would win the fees and pricing competition, but Flagship has so many more options and tiers that the rates become more competitive as you go.
Ease of Use
Both Flagship and Square are easy systems to use, very customer-centric, and have fast integration. With amazing customer support and expert service reps that help you on an individual basis, it's not surprising that Flagship earned a 98% average approval rating. Being walked through the system is a really good perk to this company, however it doesn't fill you with confidence in its usability. In fact, Flagship has so many features and offerings, you're best off not going it on your own. If you do, you'll no doubt manage, but it might take a little bit of time on the learning curve.
Square too has a reputation for its ease of use, and in fact, is wonderfully easy to use. Everything from the flat fee pricing structure to the system itself is a snap to learn. The app has a grid with all of your products and categories neatly arranged along with sales receipts displayed. You can use the simple pop up window to select features, and you can accept a variety of payments straight from the screen. The UI supports neat features like splitting the bill, gift cards, and mobile payments directly in the interface as well. Square is easy to use from both an employee and employer's perspective, and with offline mode, this company lets you use it wherever you are.

Square Winner: Square
Contract Length & Early Termination Fee
Neither Flagship nor Square charge an early termination fee, a nice gesture to be sure. So, they both earn points for that. One thing that Square really does right is its contracts and signup process. You won't have to deal with any credit checks, and you can sign up online. And, best of all, there are no contracts whatsoever so you can cancel at any time without consequence.
Customer Service & Technical Support
Square offers phone support during regular business hours, which is limited to existing customers only. If you have questions, you'll have to figure it out on your own or look through the help center before you've signed up. You can also make contact via email or social media, along with a comprehensive support center.
Flagship, on the other hand, has both email and phone support, and you can reach either one 24/7. If you leave a message or send an email, Flagship will respond immediately with an answer. Additionally, you'll get your own rep to help you through the entire setup process from start to finish. Good customer support is really important when it comes to credit card processing, so this is a big win for Flagship.
Bottom Line
Square is an excellent credit card processor for small businesses that don't make many transactions throughout the month and aren't looking for anything too sophisticated. If you are looking for a basic POS tool with simple equipment and an easy-to-use interface, then Square is a good choice for you.
However, if you are looking for something a bit more robust—a credit card processor with more to offer than the bare minimum—Flagship is your obvious choice. It comes with a full range of solutions for all of your credit card processing needs, has a tiered pricing structure to fit any size business, and provides flexible options for you to choose from. With excellent customer support, a wide range of credit card processing solutions, and no fees to worry about, Flagship wins this credit card processor competition.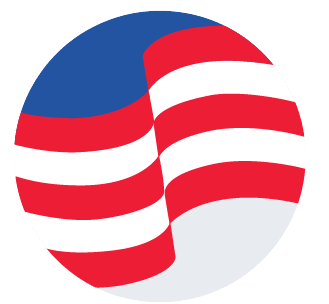 Flagship Visit Flagship