In a Nutshell
Leaders Merchant Services is a merchant account service that gives you the ability to accept POS, in-store, mobile, and online payments with ease. Providing a wide variety of hardware options, Leaders also has business funding, website design, and more to help owners kick start their businesses, whether it's online, out of your garage, or in multiple branches across the country. Friendly customer service and low rates top off this great offer.
pros
Free EMV card terminal
98% approval rating
Some of the lowest rates around, starting at .15%
cons
Pricing structure is not clear
High early termination fees

Leaders Merchant Services Visit Site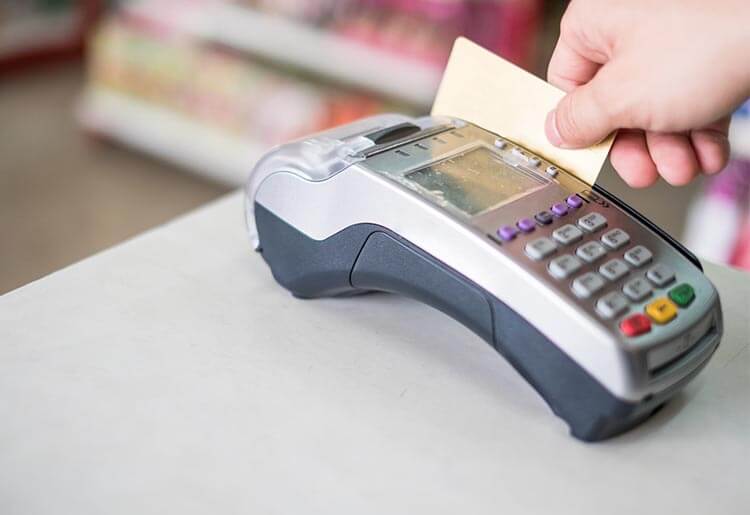 Ideal For
Businesses of all sizes that have varying payment options

Small businesses that want to accept credit card payments

Online businesses that want to offer Ecommerce payment acceptance
What's on Offer
Merchant account services

Swiped and EMV credit card readers

NFC/mobile wallet payments

Online credit card payment processing

POS systems

Website and logo design and implementation

Business cash advances

Loyalty card app

QuickBooks integration

Payroll processing integration
Application Process
Leaders makes the entire application process quick and easy. You don't have to go down to any offices. But if you want to speak to someone, the customer service reps really know what they're talking about and are eager to help out (more on that below).
To set up a merchant account with Leaders, you'll need the standard business information as well as proof of ownership for your business. It's nothing you don't have readily accessible already. Leaders' application process is done completely online, so it's fast, easy, and convenient. You can scan in all your documents directly to the application form, and you won't have to print anything.
Once you receive approval for your merchant account, Leaders will send you a password to activate your terminal or Ecommerce software. You can then start accepting credit card payments. The whole process takes about 3-5 business days.
What's Unique About Leaders?
Leaders isn't just a name, it's a statement. This merchant services company has a feature-rich offering that puts it a cut above the rest. Some of the aspects that we were impressed with when reviewing Leaders included:
Signup bonus
Leaders is a business that understands businesses. That's why it offers an impressive signup bonus to new clients. You can get either a free EMV credit card terminal, free mobile credit card reader, or free payment gateway. With some companies charging hundreds of dollars for these big-ticket items, free hardware is a big perk.
Some of the lowest rates around
Putting its money where its mouth is, Leaders definitely helps its customers save money by providing them with some of the lowest rates around. In fact, you can get started with .15%. Rates are based on your business needs, types of payments you'll be accepting, and other factors. Considering the fact that most merchant services providers charge double or triple that, Leaders is offering a tremendous savings. Speaking of savings...
$500 Assurance Program
Leaders has one of the most impressive satisfaction guarantees in any industry out there. It's called the $500 Assurance Program, and it guarantees that you'll have money back in your pocket one way or another. Basically, what this policy means is that if you don't end up saving money with Leaders, you'll automatically be handed $500. No questions asked. That is a strong guarantee that is backed by confidence in Leaders' product offering.
Fast, high approval rates
Leaders is all about helping businesses, which is why it keeps the requirements low, allowing more businesses to benefit from these services. Exact underwriting standards are not clear, but as long as you are a legitimate business doing legitimate business, you'll probably get approved. In fact, Leaders has a 98% approval rating. What's more, many times you can get same day account approval. So, your business can be up and accepting payments in no time.
One-Stop-Shop
What's more, Leaders is really a one-stop shop. You can get all of your payment processing requirements filled with this company, from hardware and systems like a Clover POS and credit card processing terminals to the entire merchant account services, including gateways. But Leaders goes even further than your average merchant account services, offering additional services that businesses can benefit from. Things like website design and implementation aren't generally offered by MAS services, but they can be incredibly helpful for new businesses just starting out. Leaders even has business funding options.
Customer Support
Leaders customer and tech support is fantastic. Dealing with complicated technology isn't fun for non-techie people, but these people make it as painless and hassle-free as possible. The representatives are friendly, knowledgeable, and ready to answer your questions or walk you through any tricky steps.
Leaders offers customer support via a toll-free number or with an online contact form. This includes both customer support and tech support, so they can answer any questions you have about anything to do with Leaders merchant services and hardware. What's impressive about the tech support is that it is available 24/7. So, you'll never be stuck with a hardware glitch without anyone to turn to for help.
Pricing (Software and Hardware)
In terms of pricing, your exact rates will be determined on a per customer basis. Your industry, the volume of sales you do per day/month, and what type of business you have are a few of the factors that will contribute to your final pricing plan. Here are a few fees and pricing charges you might see with Leaders:
Leaders has a ton of hardware you can purchase directly on the secure payments site. Leaders works with the Clover POS system, so you know you're getting hardware from a manufacturing name that is trusted in the industry. Some of the hardware options include:
Clover Station POS

Clover Mini

Clover Go All-In-One

Clover Flex

VeriFone Vx520 DC Terminal

First Data FD130 DC Terminal

First Data FD130 DUO DC Terminal & FD35 Pin Pad

Verifone Vx680 Terminal

VeriFone Vx805

PAX300 Retail PINpad

PAX S80 COUNTERTOP PAYMENT TERMINAL

Walker 2.0 EMV Mobile Credit Card Reader

Virtual terminal shopping cart
Bottom Line
Leaders merchant services is one of the most extensive and professional services of its kind. The offerings are extensive, covering not just every type of payment you could hope for (mobile, NFC, EMV, swipe, keyed, online, etc.) but other merchant services as well. Adding business funding, website design, and payment gateways really makes Leaders the company to beat.
To top it all off, Leaders has a great signup bonus with some of the lowest rates in the industry. Helpful and courteous customer support is really the cherry on top of this great sundae.
About Leaders
Founded in 2000, Leaders is one of the foremost authorities in merchant account services. Offering a wide variety of options to businesses of every size and industry, Leaders caters to whatever your business needs may be. From credit card processing and merchant services to credit card readers, terminals, mobile readers, point of sale systems, online credit card terminals, mobile card swipers, and more, Leaders covers the spectrum.
Based out of southern California, Leaders merchant services has thousands of customers across all 50 states. Its popularity can be attributed to the meticulous care this company gives to each of its customers, combining old-school personal attention with the most advanced technologies in payment processing services.
Physical Address
725 Via Alondra
Camarillo, CA 93012, USA
Contact Details
Phone: 800-920-7544 / 800-220-4143
Online: Web form and Live Chat

Leaders Merchant Services Visit Site