PaymentCloud Visit Site
Overview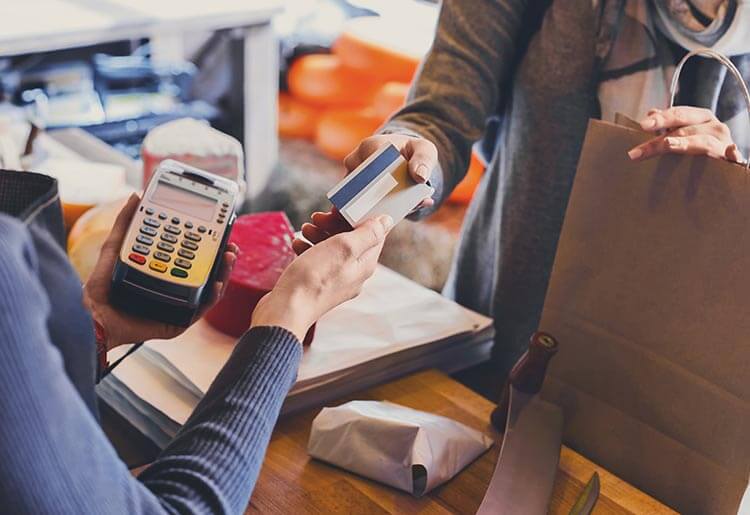 Founded over 7 years ago, PaymentCloud specializes in securing great CCP rates and services for high-risk merchants. PaymentCloud's Executive Vice President and Managing Partner is Shawn Silver, who has previously been the Vice President of High Risk Merchants for both iPayment and National Bank Services.
Why Go With PaymentCloud
Credit Card Processing (CCP) providers often shy away from high-risk merchants. They prefer not to deal with businesses that potentially have a larger-than-normal volume of chargebacks. This is where PaymentCloud stands out from its competitors: they are experts in dealing with high-risk merchants, and have been doing so for over 7 years.
PaymentCloud provides services not just to restricted or previously terminated merchants, but also businesses such as:
Imports and exports

Subscription-based

Online dating

Travel

Loan modification

Herbal and nutritional supplements

Telemarketing

Tech support
For all of these and more, PaymentCloud can provide a tailored CCP solution with competitive fees and pricing, to suit each business' unique needs.
How PaymentCloud Works
What They Offer
A free cost-reduction analysis

Fast approval times

98% approval rate

No setup fees or application fees

Free virtual terminal

A dedicated account representative

Competitive swipe, dip, and chip rates

Terminal and equipment leasing

New business cash advances
More Reasons to Choose PaymentCloud
PaymentCloud also offers its merchants a variety of additional services to help support its customers' business activities. Cash advances are available for new businesses, to ensure a steady cash flow through those crucial first years. It is also fully secure, offering Payment Card Industry (PCI) compliance, which means that merchants have complete protection from data breaches and fraudulent transactions.
Another feature of PaymentCloud is that it offers gift and loyalty card programs - an important service that enables merchants to manage their customer relationships better, including increasing customer retainment. And even though mobile and EMV payments are the more popular payment types, PaymentCloud also offers check processing to enable merchants to receive them.
Ease of Use
From the information supplied it seems that PaymentCloud's services can be set up quickly and smoothly, and new merchants can start processing credit card payments in as little as 24 hours. PaymentCloud claims it processes all major credit cards and payment methods, including Visa, MasterCard, American Express, Discover, Star, and ApplePay. PaymentCloud also processes e-commerce transactions, though no further details about how it does this are provided.
PaymentCloud's application process appears to be more or less straightforward. To apply, prospective merchants call the toll-free number and are connected with an experienced agent, who stays with them throughout the entire process. Applications may be completed in as little as a few minutes, and merchants will be pleased to know that PaymentCloud has a 98% acceptance rate.
What's Unique About PaymentCloud
As mentioned, PaymentCloud is unique in that it is dedicated to helping high-risk merchants and their businesses. Though it also provides equally excellent credit card processing rates and equipment solutions for new and existing businesses, it is great to see that PaymentCloud is so passionate about empowering high-risk merchants.
There are also many merchants who would prefer having a dedicated agent or representative taking care of them and their account from day one, instead of being shuffled between customer service representatives. This is why PaymentCloud provides merchants with one-on-one service with a dedicated account manager and representative, so their customers always know exactly who they are contacting.
Contract Terms
Contract terms and conditions are not disclosed on the PaymentCloud website. In order to access them, a merchant must contact a certified representative or agent via PaymentCloud's phone line, or send them a secure message via a short online form. When we contacted them, the terms were fairly standard, so a shame they were not available in a most straightforward way.
PaymentCloud Customer Support
Having said that, if there is one area that would benefit from being fleshed out in greater detail, it is PaymentCloud's customer support offering. Though the website clearly states that each account representative is rigorously-trained and dedicated, some might find this service equally constricting, for example, it is unclear if the representatives also cover tech support issues.
In general, PaymentCloud's account representatives help by:
Discussing and outlining all the fees and charges clearly

Providing cost reduction analyses, free of charge

Assisting merchants with the application process to ensure speedy approval

Walking merchants through the setup process

Answering queries and general support questions - 24/7
That said, it is unclear as to how each merchant may contact their dedicated representative, it seems the most common method is via phone call (toll-free). It is highly likely that merchants can also get in touch with them via email, however this is not stated outright.
Throughout the rest of CloudPayment's website there is plenty of detailed information about the different types of businesses they serve, and how PaymentCloud helps solve CCP issues. However, there is not much else for a prospective merchant to browse through. A Frequently Asked Questions (FAQ) page, resources page, blog, or a live chat box could go a long way to reach and engage with potential customers.
PaymentCloud Pricing
Pricing & Special Offers
Merchants receive a virtual terminal, free of charge upon signing up with PaymentCloud, while other equipment can be leased. Wireless and countertop card readers, PIN Pads, and card swipers can all be rented, as can software. All equipment is up-to-date to ensure compatibility with the latest technologies, such as EMV and mobile payments. The company also supplies secure online gateways for Ecommerce based businesses, and flexible, tablet-based POS systems for sole traders and businesses on the move.
PaymentCloud states that it offers merchants full PCI compliance through the PCI Assist program, but again, no specific details about its cost or application process are provided.
With regards to rates, the only indication of its cost is on PaymentCloud's home page, which claims that swipe rates start as low as 0.39%. While this is an impressive figure—one of the lowest in the industry—it does not specify the conditions in which a business can receive this rate. It also appears that PaymentCloud offers both interchange plus and tiered pricing plans, but again, no additional information is provided.

PaymentCloud Visit Site
Bottom Line
PaymentCloud is an ideal CCP service for high-risk merchants seeking a reliable provider. It offers a complete range of payment and card processing solutions for a huge variety of B2B and B2C businesses - from online or in-person transactions, to gift cards and checks. PaymentCloud's 24/7 toll-free phone line also helps merchants to connect with their dedicated account representative, who is completely and competently trained to deal with any type of enquiry.
Moving forward, we would really like to see greater clarity from PaymentCloud on certain issues, including greater transparency about its pricing structures, contract terms, fees, and charges. However, it still remains an excellent choice for high-risk businesses and merchants.