In a Nutshell
Intuit QuickBooks is one of the best known invoicing platforms for small business. It's well known for its detailed expense report tracker and its built in accounting features. QuickBooks may not be bursting at the seams with features, but it does what it does well and can be recommended.
pros
Easy to select the right payment terms
Create SKUs directly from within the invoice generator
Advanced accounting report generator
cons
Not as slick as some of its competitors
Limited ability to customize reports
QuickBooks at a Glance
Best for: Small business
Price range: From $7.50/month (Simple Start) to $15.50/month (Plus)
Apps: Free apps for iOS and Android
Features and Add-ons
Cloud Based Accounting
Invoices generated through QuickBooks integrate with the accounting side of the platform which is also hosted on the cloud.

Social Document Sharing
Modern business is conducted by email, over the phone and …. By WhatsApp! QuickBooks gives users the ability to quickly download a copy of the generated invoice, send it by email or quickly send it through the WhatsApp messaging system.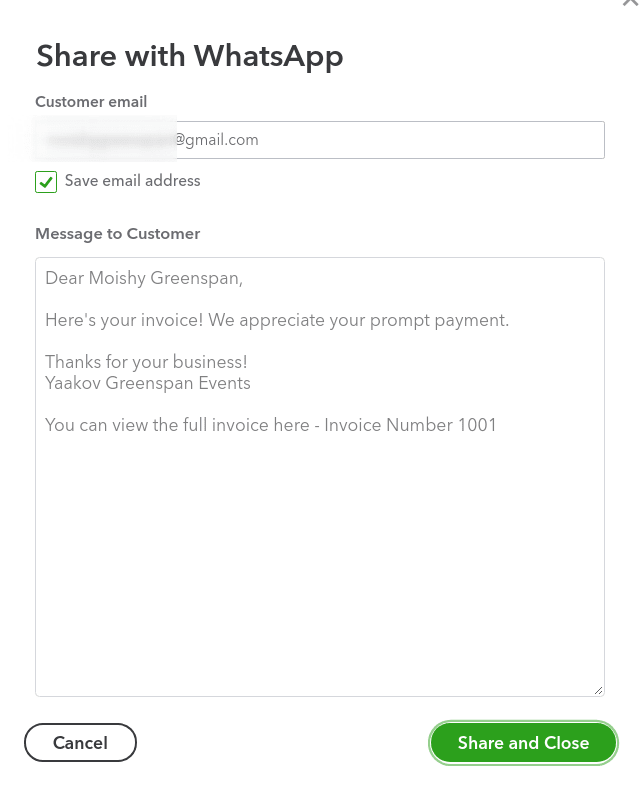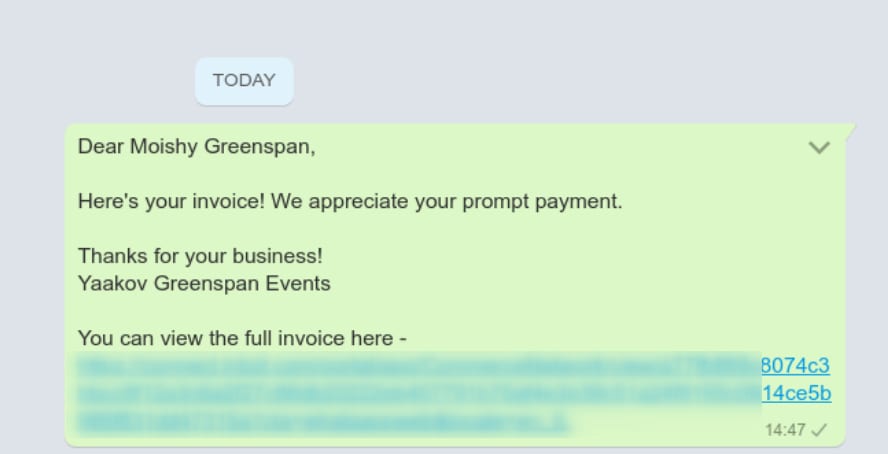 Additionally, users can choose to send the invoice over traditional email. When they do so, the preview screen provides an overview of what the finished document's appearance is going to look like.
High Level Overview
Users are also able to obtain a high level overview of current invoicing totals including the total amount outstanding, the total amount overdue, and the total paid in the last 30 days:

Picture Based Inventory Management
Forget dull lifeless stock-keeping lists. Quickbooks allows users to assign photos to their stocklists making it fun and visually exciting to pull together invoices.

CSV-Based Customer Record Import
Customers that have a lot of customer records to import and start billing will appreciate QuickBooks' CSV and Excel importer. All users have to do after uploading their customer records is to map the fields.

Finally, all users need to do is click 'Import' in order to finish the upload process and add the customers as billing entities for invoicing purposes.

Detailed Automatically Generated Accounts
One area in which Quickbook excels is its ability to produce a variety of commonly requested accounts completely automatically. The list of accounts that can be generated includes:
Cash and cash equivalents report

Accounts receivable report

Bad debt allowance report

Inventory asset report

Prepaid expense report
In order to generate reports for the first time, users simply click on the 'Run Report' button. After that, users are able to download the reports in PDF or spreadsheet format. They can also call up a PDF preview window to show what the finished report document will look like: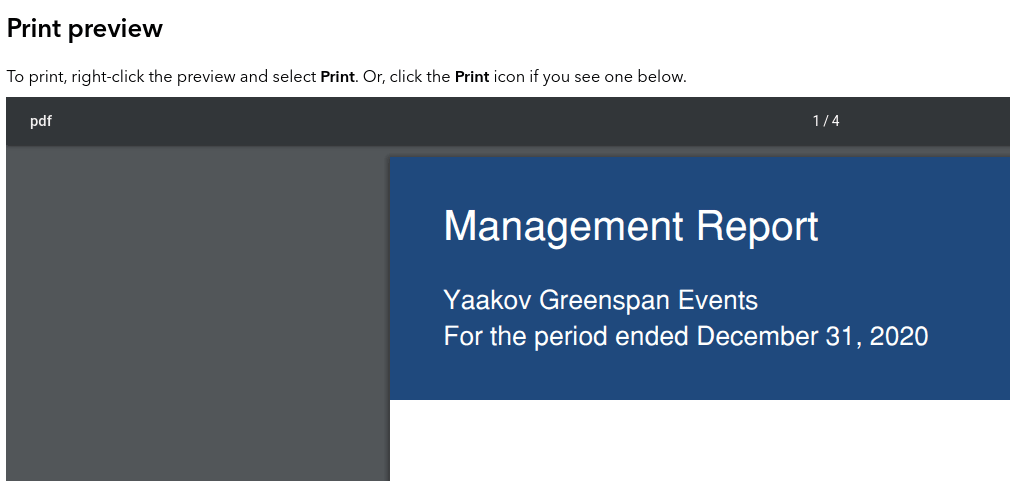 If users make customizations to any of the standard reports, they will be prompted to save them. They can then be recalled and automatically generated from the Customized Reports list.
Expense Tracking
In the course of creating invoices for clients, many users are also likely to remember business expenses that should be input into the system. This is another area in which QuickBooks has staked out a well-deserved reputation as one of the leaders in the space. The QuickBooks mobile app, for instance, allows users to take photographs of receipts. These will then sync automatically up to the cloud-based platform and the system will even parse the contents by itself.
The system comes prepopulated with a number of expense categories. For those adding expenses that are dual personal/business use this makes it easier to prepare the end of year accounts and work out exactly what can be written down—and to what percent.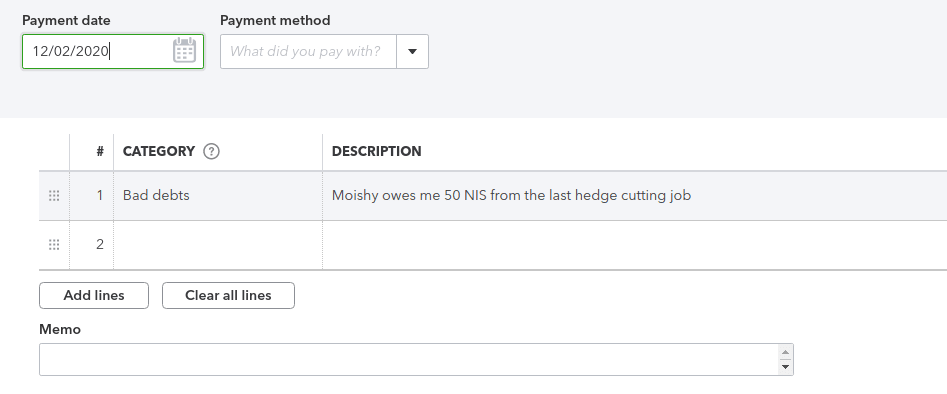 Additionally, users are also able to make note of what expense account was used to pay out from. Users can also use the expense functionality to write down bad debts that have not been collected.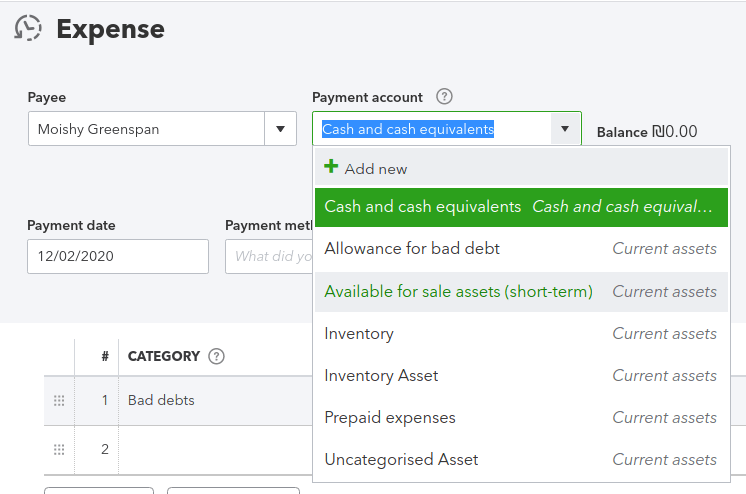 Inbound Income Tracking
QuickBooks can also be connected to a bank or credit card provider in order to automatically receive details of inbound transactions. Once the integration has been successful, users can flag what kind of account it is and transactions will automatically populate within the system. Users can manually match inbound payments with invoices to customers, although the system will also try to do this automatically.
Pricing/Costs & Fees
QuickBooks can be purchased at 3 tiers:
With Simple Start users can:
Track sales, expenses, and profits

Generate an unlimited number of invoices

Access the platform through web and mobile
On Essentials, users have access to all Simple Start features and can also:
Manage and pay bills

Enter transactions in multiple currencies

Create quotes

Give access to the platform to an accountant user
On the Top plus tier users have access to all Essentials features and can also:
Track and manage inventory

Create purchase orders

Track project or job profitability

QuickBooks Visit Site
Usability
QuickBooks is a platform that has enough features to satisfy both small users and enterprise clients. Its user interface is uncluttered and easy to navigate around. Overall, it's a highly usable invoicing platform.
Conclusion
QuickBooks is not the most feature-rich of the invoice solutions that we have tested. However, it does provide a well-rounded basic suite of functionalities for invoicing clients, tracking expenses, and generating reports. In fact, its rich suite of accounting reports and its app-based expense capture system are its 2 standout features. This is a tool that we strongly recommend.
Screenshots