Seeing the terms "web host" and "web server" being used interchangeably is very common. So, you may think they mean the same thing, but they don't.
A web server allows clients to host their websites so anyone on the Internet can access them. In contrast, a web host is a company that connects websites and individuals to the World Wide Web.
To better understand these two terms, we've compiled this guide covering the key differences between a web server and web hosting to help you get your business online.
» Looking for professional-grade service? Check out our top picks for the best hosting services and companies.
What Is a Web Server?
A web server consists of software and hardware that utilizes protocols, such as Hypertext Transfer Protocol (HTTP), to respond to customer requests on the Internet.
They also support Simple Mail Transfer Protocol (SMTP) for mailing and File Transfer Protocol (FTP) for file transfer and storage. A server displays web content by storing, processing, and delivering web pages to users.
Whenever a browser wants a document hosted on a web server, it requests the file via HTTP. Once the request gets to the web server (hardware), the HTTP server (software) accepts it, looks for the requested file, and delivers it to the browser. The server will return a 404 error code if it's unable to locate the user's query.
The web server hardware has a link to the Internet and allows the exchange of data with other devices, while the web server software monitors how a user accesses hosted files.
All computers that host websites must own server software. Companies use web servers in web hosting and applications, which all have unique identifiers in the form of IP addresses and domain names.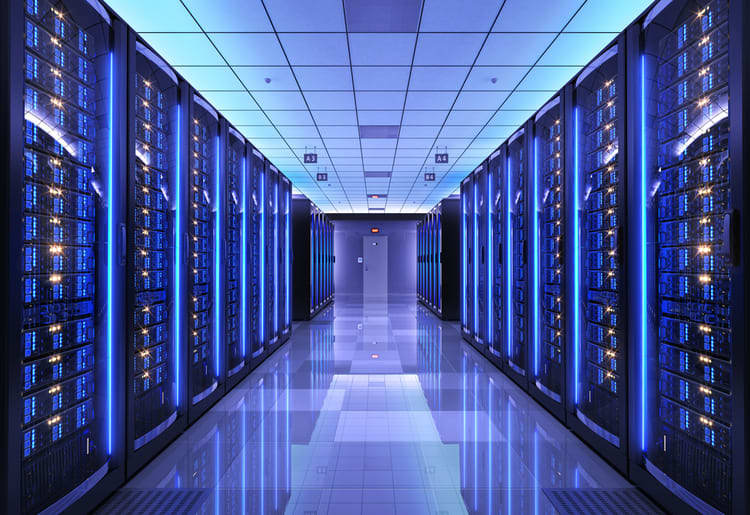 What Is Web Hosting?
Web hosting is an online service that allows you to make your website and specified data available and accessible online. It refers to the services you get from website hosting providers like Bluehost and HostGator.
Different hosts will offer different features and hosting types, which will vary in cost. So, your choice will depend on your website's needs and requirements.
The amount of space a host allocates to a website on their server depends on the kind of hosting. These include shared, VPS, dedicated, and reseller hosting. They differ according to the type of technology the server uses, the level of management that the host provides, and the extra features and services the company offers.
As much as you can host a web server in a physical location, hosting providers offer better perks, including fast load speed and reliability.
For instance, your host is responsible for ensuring that your server operates around the clock. The provider is also responsible for preventing security infringements while storing your files and databases on their server.
» Follow these steps to change web hosting companies without losing important data.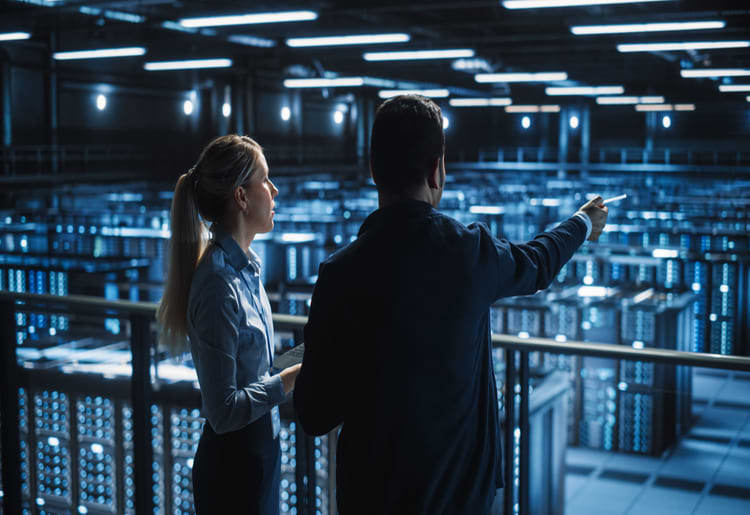 5 Key Differences Between Web Hosting and Web Servers
Here are five key differences between web hosting and web servers.
A service that makes a website available online through a web server
A computer that hosts one or more websites
Makes websites accessible worldwide using the Internet
Renders services to other programs in the network
Interconnected web servers containing files and data of various sites
Only stores software and website component files
Types of web servers include Apache, Nginx, IIS, etc.
Facilitates the availability of (
DNS
); handles setup and any technical issues
Stores, processes, and delivers web pages to Internet users
Overall, web hosting offers improved website performance and security and provides support at affordable rates, which is what you need if you want to create and maintain an online presence.
What Really Matters for Running a Successful Website
For your site to thrive, it needs to run smoothly. This starts with web design, web hosting, search engine optimization, digital marketing, security, and execution of trust signals.
All these factors align to give your website exactly what it needs. Neglecting one element can prevent you from generating leads and customers and earning more sales from your website.
So, to ensure you have everything you need to run a successful website, you first need to know how to choose a web hosting service.
This will help you understand your website's needs and give insight into which web hosting company offers the services that meet your requirements. A good host will take responsibility for all the behind-the-scenes management of your website, including speed, customer data protection, and security.
Having the right web host and hosting plan is key to running a successful website. So, when it comes to choosing a hosting company, your website type, budget, and site traffic should guide you.
» Want to keep your site secure? You need to know what to look for in web hosting cybersecurity.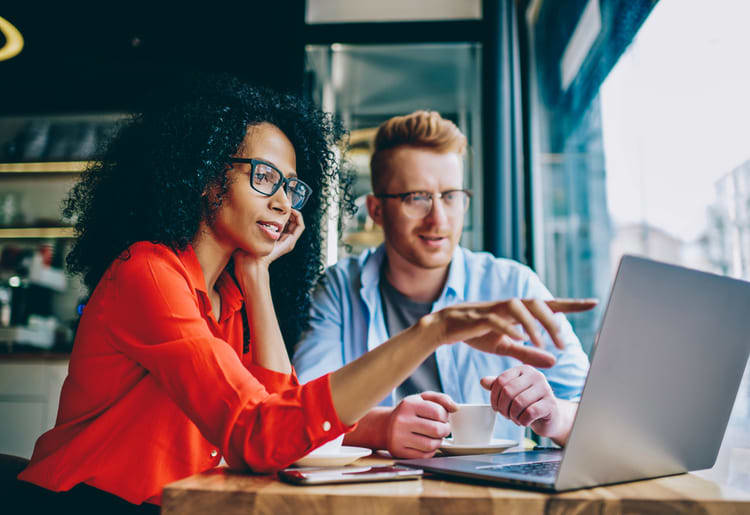 Which Web Hosting Service Is Most Suitable for Your Business?
It's not difficult to find a reliable web hosting platform to host your website. Many hosting solutions, including cloud hosting, are available to help you build your online presence.
A good web host should offer up to 99.95% uptime, provide a firewall, encrypt your data, and monitor its networks often. How these services are delivered will significantly impact revenue and consumer satisfaction.
A credible VPS or shared hosting provider is a great choice for small businesses. On the other hand, VPS or dedicated hosting is best for larger companies that need more extensive storage and bandwidth.
If you're still not sure which is best for your business, these VPS vs. shared hosting and VPS vs. dedicated hosting comparison guides can help.
» Take a look at our top picks for the best web hosting providers for small businesses.