In a Nutshell
Audicus offers 3 hearing aids with a 45-day trial period. The Wave, Spirit, and Omni all offer Bluetooth compatibility and battery-powered or rechargeable options to suit your lifestyle. Audicus provides lifetime support and also offers Audicus Care and Audicus Protect programs. You can also pay a monthly membership fee to get hearing aids for life.
pros
45-day trial period, 2 year warranty
Audicus Plus membership provides you hearing aids for life
Offers rechargeable and battery-powered options
cons
Does not accept health insurance
Some models costlier than some other online hearing aids

Audicus Visit Site
Audicus Hearing Aid Models
Audicus has 4 different hearing aid models to choose from. Each model comes with a 2-year warranty and a 45-day money-back guarantee. You can finance any of its hearing aids using Affirm or CareCredit, or opt to pay a monthly membership fee for free cleaning, repairs, and replacements.
Spirit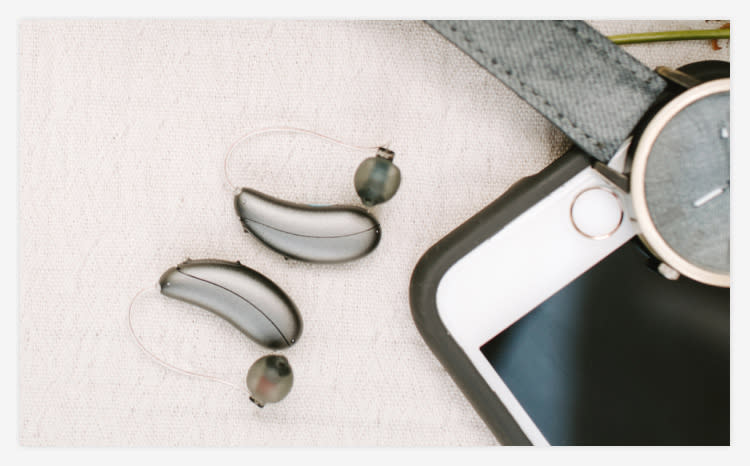 The Spirit is Audicus's most customizable hearing aid for mild to severe hearing loss. In addition to Bluetooth and rechargeability features, it allows you to control your hearing aids remotely via the Spirit Remote Control or a third-party app. If you need assistance, you can get on-demand audiologist adjustments sent directly to your phone. The Spirit comes in beige, black, gray, or silver, and battery-powered version costs $899 per ear, whereas the rechargable option goes for $999 per ear.
Omni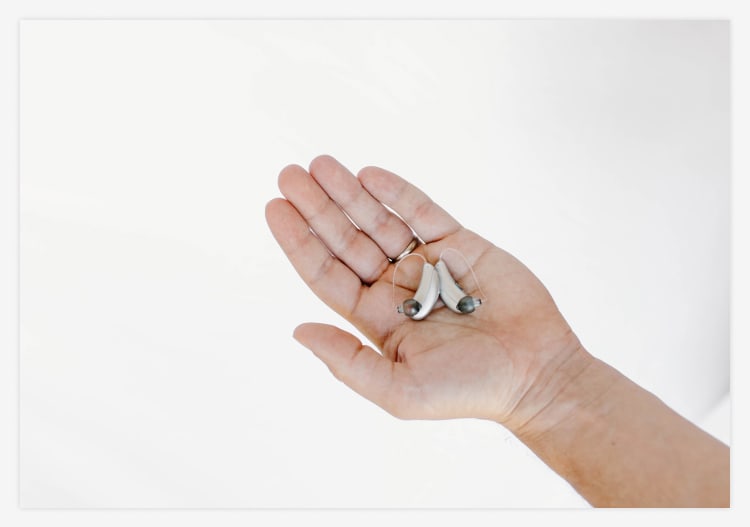 The Omni is Audicus's newest hearing aid model and utilizes advanced adaptive-directional microphones to hone-in on speech while minimizing background noises. Designed to help individuals with mild to severe hearing loss, the Omni integrates all of Audicus's best features including remote adjustment, rechargeability, and Bluetooth connection to smartphones and smart TVs. The Audicus Omni is available in beige, black, gray, or silver, and is priced at $1,299 per ear for the battery option and $1,399 for the rechargeable devices.
Mini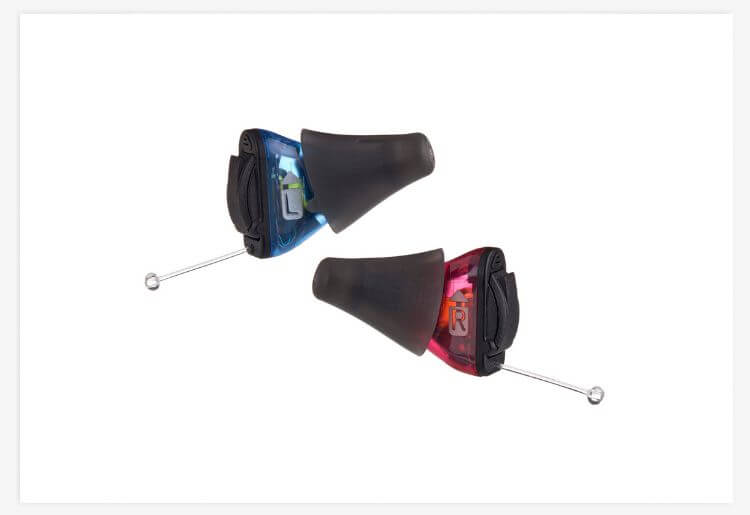 Audicus's brand new invisible CIC (Completely in Canal) hearing aid, the Mini, has advanced programming and background noise limiter for $1,249 per ear. The Mini covers a wider range of loss, provides excellent control options via a remote or app, with superior sound processing capabilities. The Mini's battery life is exceptional as it goes strong for more than 100 hours.
Audicus Additional Services & Products
Audicus offers optional services if your hearing aids require professional cleaning or repairs. Its Clean and Care service provides full cleaning for $40 per hearing aid or $50 for a pair. If your hearing aid requires a minor repair, its Tier 1 repair service costs $149 per hearing aid. However, if your hearing aid requires extensive repairs, its Tier II repair services costs $199 per hearing aid.
Within 60 days of purchasing your hearing aids, you can add Audicus Protect for $12 per month per ear. For a slight discount, you can pay for 24 months upfront for $259 for a single hearing aid or $499 for a pair. Audicus Protect offers you complete coverage including unlimited repairs, Clean and Care cleanings, and loss replacement.
With the Audicus Care subscription, you get the ongoing support you need to care for your hearing aids. For $12 per month, Audicus will send you a box every 3 months which contains extra domes, ear tubes, cleaning wipes, a cleaning brush, and batteries (if required).
How Do I Purchase Audicus Devices?
You can purchase Audicus hearing aids online with a hearing test from a local audiologist or by using Audicus's proprietary online hearing test. Alternatively, you can visit one of its clinic locations or place your order over the phone with one of its customer service representatives.
Audicus Payment Options
At checkout, you can pay upfront with a credit card or PayPal, or pay over time with Affirm. In addition, you can finance interest free for 6, 12, or 18 months with a CareCredit credit card.
Alternatively, you can join the Audicus Plus program, which is the easiest way to enjoy all of the best of Audicus. For as little as $89 per month you'll get the best hearing aids offered by Audicus, and then a free upgrade to a new hearing aid model every 18 months. Plus, you'll receive front-of-the-line access to a team of Hearing Specialists, comprehensive loss and damage insurance, the option to buy outright at any time, and many more perks.
Audicus Features and Tools
Unlike some of its competitors, Audicus offers both battery-powered and rechargeable hearing aids. The Wave, Spirit, and Omni each allow you to recharge your hearing aids and deliver 16 hours of battery life. In addition, Audicus offers remote control functionality with the Spirit model. Audicus also offers a partner mic that can clip onto your partner's clothing for crystal-clear conversations in any environment. However, the partner mic is exclusive to the Spirit model
What about the Audicus app?
At this time, Audicus does not offer a proprietary app for use with its hearing aids. Audicus hearing aids do not require an app, and can connect directly to any compatible Bluetooth device. If you want additional functionality, you can download the third-party Hearing Remote app from the Apple Store or Google Play Store. With this optional app, you can adjust the volume, noise filtering, and other features, but it may not be compatible with your smartphone.
Service and Support
Support is available over the phone or via online chat 9am-7pm ET, Monday-Sunday. Outside of normal business hours, you can submit questions via the chatbox or email at help@audicus.com. In addition, Audicus has 3 hearing clinic locations in New York, Denver, and Chicago that offer in-person support.
How to get a refund from Audicus
If you aren't satisfied with your Audicus hearing aids, you can return them within 45 days of receipt for a full refund. Once Audicus receives your hearing aids in good condition, a customer service representative will follow up and provide the status of your refund. You can return hearing aids purchased with your Audicus Premier membership at any time, and Audicus will cancel your membership.

Audicus by Sesame Visit Site
Bottom Line
Audicus offers 6 different hearing aids, including invisible and behind-the-ear models. Each of its hearing aids comes with a 45-day money-back guarantee and a 2-year warranty now included on all hearing aids. You can pay for your hearing aids upfront or finance using Affirm or CareCredit.
Alternatively, you can join its Audicus Primier membership program and pay a monthly fee to get hearing aids for life. The Audicus Plus membership includes front-of-the-line service and a hearing aid upgrade every 18 months starting at $89/month per pair.
While some of their hearing aid models are more expensive than some other online companies, it provides several expert support services including Audicus Care and Audicus Protect, as well as professional cleaning and repair services.