In a Nutshell
Being a single parent means that time for dating can be limited. Thankfully, SingleParentMeet is here to simplify the process. SingleParentMeet makes it easy and efficient to find a match, whether you are looking for anything from companionship to a life partner. The site is full of great features, which not only make it easy to contact and interact with other users, but will also keep you engaged.
pros
Relationship history and info on kids appears in profile
Message ideas to break the ice
Integration with Care.com for childcare
cons
No phone support
No mobile app for any platform
Single Parent Meet Visit Site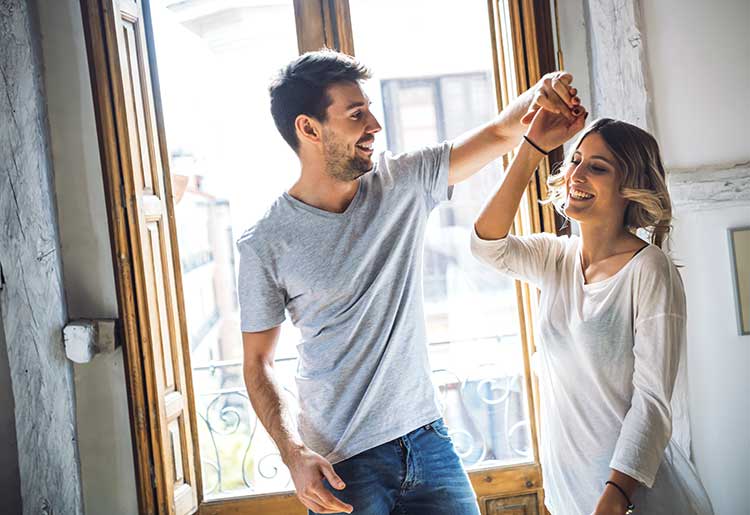 SingleParentMeet at a Glance
Best for: Single parents looking to connect
Recommended ages: 30+
Favorite features: Video greetings and Care.com integration
SingleParentMeet Love Stories
"A year ago today I met the love of my life on this site. She is an amazing woman with three lovely daughters. I have two daughters. Today I asked her to marry me and she said yes. I guess I want to thank you sooooooooo much for this site. It is great to have a site for adults trying to meet someone and raise a family. I can say this site does work. And from Patrick and Laura in North Carolina: good luck to everyone here. There are a lot of good people out here just waiting to be found. I found mine here. We love you guys." - Patrick and Laura
Dear Single Parent Meet, I have been lucky enough, or should I say blessed, to have found the woman of my dreams. We are clicking on all cylinders. We have everything in common and have already made plans for a life together. I and she have been hoping and searching for each other a long time. We both agreed we would not find our true soul mate. But you guys came through for me and for her. Thanks again for everything." - Stephen
Signup Process
To sign up for SingleParentMeet you'll need to submit some very basic information, including what gender you're interested in, date of birth, location, username and password. More info can be added to your profile later on, including up to 30 photos, an "About Me" section, and a "What are you looking for in a partner" section. The more information you submit, the more accurate your matches will be.
Additional elements that can be added to the profile are video and audio greetings which can give other members more of a first impression of you. You can also add astrological compatibility, your relationship history, information about your kids, physical appearance and lifestyle habits. The entire registration process is simple and quick—perfect for busy, single parents.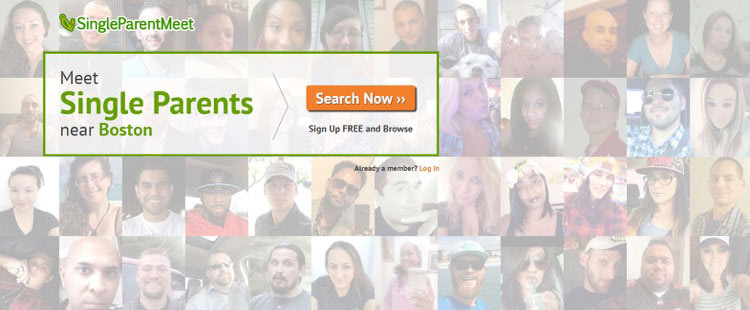 Matchmaking & Search Functions
There is more than one way to find a suitable match at SingleParentMeet. Users who prefer to let the site itself do the work will enjoy the "Match" tool which sends 5 potential matches each day, selected using the personal information users have submitted. Meanwhile, the "I'm Interested" feature suggests matches leaving singles to simply click whether they are actually interested or not.
Those who prefer a more hands-on approach can conduct either a basic or advanced search. The basic version allows users to search via broad categories such as age and location and is useful to get a picture of the options available. The advanced search does a great job for those looking for something more specific. The wide range of criteria includes physical features, ethnicity, religion and horoscope.
Features & Communication Tools
SingleParentMeet strikes exactly the right balance between attractive features to keep the experienced dater engaged, while retaining the kind of simplicity that a novice online dater is looking for. As a result, there is a wide selection of communication methods. Many will be happy with the standard private message and instant chat options. More adventurous users may opt for an audio message, a video greeting or the suggestive 'flirt.'
In fact, there are numerous ways in which users can tailor the site to their personal needs, including the option to purchase tokens which will boost their profile's visibility. There are no chat rooms on the site, and no 2-way audio or video chat either. However, singles can add a short audio or video greeting to their profile which is a great way to give other members a more personal first impression.
The feature which stands out the most is the partnership with Care.com, which means that members can book a babysitter through SingleParentMeet. No more excuse not to date because you couldn't find child care.
Safety & Security
Safety and security is taken very seriously at SingleParentMeet. For a start, there is a pledge not to share user details with third parties. Singles who want to keep their identity private can choose to appear 'offline' in order to browse and use the site anonymously.
Members are asked to report any suspicious activity, and they may also block those who concern them in any way, even if only because of another's overeager interest.
Additionally, those using public computers may be glad to know that if they forget to log out, the site takes care of that after a period of inactivity. There is also an extensive advice section with useful safety tips regarding both online and offline dating.
Pricing
Similar to other popular dating sites, there are 2 types of membership with SingleParentMeet—free and paid. The free option will allow you to explore the site and get a good feel for its functionality and features. However, a paid membership is required in order to use the full functionality of the site and communicate with other users. In a clear effort to help single parents meet, the costs to upgrade one's membership are low and special discounts are offered on occasion.
6 months with profile highlight
Single Parent Meet Visit Site
Help & Support
If you encounter a problem with SingleParentMeet and need help, you can reach out via email and a customer support representative will get back to you within 48 hours. This may be a downside for users who would like to speak to support on the phone or directly from the website via live chat as neither of those options are available.
Find Love on SingleParentMeet
SingleParentMeet is the place to meet someone if you are a single parent looking to connect with someone special. It's full of features which are tailored to single parents, from simple usability to access to child care, and all of this is available for some very cost-effective multi-month packages. There is no better option for single parents looking to date.