The "Missed Connections" feature by Match lets users know when a possible match just recently left somewhere in their vicinity. It's a way to bring your digital connections into the real world, increasing the chances you find that special somebody. The feature uses geolocation to find a user's location and pair it with that of another Match user who has opted for the feature and fits their dating criteria. The other user gets a notification of the match, hopefully turning crossed paths into a first date.
Before the feature's release, Match ran a beta version in San Francisco and Dallas, where the dating site said users were more than twice as likely to have conversations with a potential match as they would have otherwise.
The ad with the roll-out said, "you could be crossing paths with Match members every day without realizing it. Missed Connections is your chance to finally say, "Hi."
What About the 'Stalker Factor'?
Now, you might be asking yourself about the "stalker factor." To deal with safety issues – or just possible creepiness – the notification is not sent in real time and it doesn't give an exact location. The push is only sent a few hours later, and gives the location as within a general area, usually within a block or so, according to Match. The exact address or name of the establishment is not supplied.
Missed Connections is available in the updated version of Match, by way of a popup introduction page in the app. Those who want to opt in can press "let's go" and those who don't can simply dismiss the window by clicking "X".
After you've opted in, you can scroll through a feed of members that you've crossed paths with who match your dating criteria. The feature will show you how many times you crossed paths with each person and which location was most recent.

Match Visit Site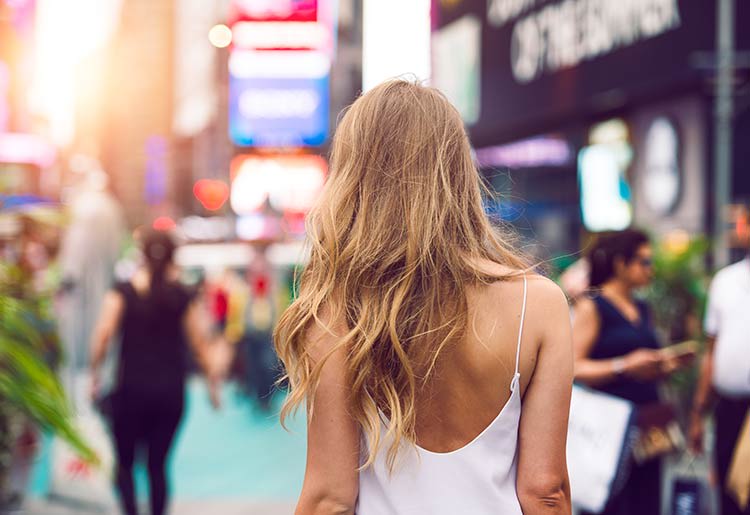 How Does Match's Missed Connections Compare With Tinder and Happn?
On comparisons to Tinder, which famously presents users with all available matches in their general area, Match only presents you with people that match your specifications. Being able to filter the results by way of your criteria means you aren't bombarded by countless available people to scroll through, taking some of the randomness (and shallowness) out of the Tinder experience.
The feature has drawn inevitable comparisons to "Happn", the French dating app that allows users to connect with people who they've just crossed paths with in real time, within a distance of as close as 250 meters. Happn has greeted "Missed Connections" with a shrug, with CEO Didier Rappaport saying in a press release at the time of the Missed Connections roll-out that "imitation is the highest form of flattery."
In response, Match says its service is much different, in that it factors compatibility and matching criteria into the equation – not solely the existence of a warm body within your general vicinity.
Is It Safe for Women?
One question with the feature is how comfortable women will be with using it. Though Match is confident about safety, its own company literature says the feature is a good way to meet people "who go to your park, your coffee shop or your parking garage." Needless to say, most women don't think of parking garages as a great place to encounter a stranger looking for love who liked the way they looked online.
Also, though the exact location is not provided, there may be instances when that's not a must. For instance, if a woman's location is given as a certain street block that only has a bar, a church, and a Jiffy Lube branch, chances are a potential suitor should be able to tell she wasn't singing in the choir or getting an oil change at 11pm on a Saturday night.
Nonetheless, Match is confident that Missed Connections isn't merely a shot-in-the-dark with perfect strangers based on location. It is personalized, calculated, and according to a company statement made to PCMag earlier this year "the people that you see on Missed Connections are also selected using Match's existing algorithm, allowing for more context and a deeper-level connection with potential partners."
The service is free to paid users, and worth taking a run through to see if it can help you turn your online matches into real-life connections.
Now you've got your love life sorted, why not make more important life decisions with the help of Top 10's expert comparison lists.

Match Sign Up