In a Nutshell
Bitdefender antivirus offers accurate and reliable protection from malware, ransomware, phishing scams, and more. Even entry-level packages boast a range of valuable features to make this network security provider a top choice for any need or budget.
pros
Includes VPN in every package
Straightforward and user-friendly
Good malware protection
cons
May slow systems
Not the best test results on the market

Bitdefender Visit Site
Highlights
Features: robust antivirus and security features

Ease of Use: fast and easy online installation, user-friendly interface

Reliability: Near perfect threat detection

Value: Excellent value

Money-Back Guarantee: 30-day money-back guarantee
Best For
Individuals

Families

Small businesses
Why Choose Bitdefender
Bitdefender provides consistently high antivirus and malware detection scores and includes a robust range of features at all subscription levels. Web monitoring, parental controls, 24/7 customer support, and other premium offerings make Bitdefender a good choice for any computer security needs.
What Bitdefender Offers
Bitdefender offers 3 well-designed paid plans to protect from online security threats and optimize computer performance.
Bitdefender Antivirus Plus
Even Bitdefender's most basic package offers many premium features:
Real-time, multi-layer protection against online threats

Schedule and customize scanning

Vulnerability scan to assesses possible security gaps

Password Manager

VPN

Phishing protection

Bitdefender Internet Security
This package includes all the features in Antivirus, in addition to premium offerings, including:
Safepay encryption for online transactions

Webcam and microphone security

Spam blocker

Privacy firewall

Bitdefender Total Security
This premium package includes all of the features included in Antivirus Plus and Internet Security packages. In addition, this option also includes:
Parental Control internet protection and monitoring

Advanced ransomware protection

Backup and store sensitive documents

Low impact on performance
Features
Bitdefender uses advanced AI technology and other cutting-edge features designed to prevent malware attacks. More than 500 million people have turned to this cybersecurity provider for its multi-layered protective technology. This includes artificial intelligence with real-time protection, stacked file protection designed specifically to prevent ransomware, webcam protection features, and automatic updates to make sure your software stays one step ahead of hackers and cybercriminals.
Bitdefender uses advanced AI technology to prevent ransomware attacks on your home and mobile devices. Unique to Bitdefender is the combination of multi-layer ransomware protection with a ransomware remediation feature that automatically creates file backups when new ransomware is detected. This feature, combined with webcam protection and automated updates, makes Bitdefender a cutting-edge defender against ransomware as well as other new and evolving malware attacks.
BitDefender offers some of the best phishing protection in the industry. The component is included as standard in BitDefender Internet Security. It is delivered by browser extensions including the free TrafficLight. BitDefender's phishing detection is so good that it was recently awarded first place in AV Comparatives' independent anti-phishing benchmarking tests. The program was fed verified real-world phishing URLs and had a higher detection rate than all competitors.
Bitdefender includes a password manager called Wallet that stores credit card details safely, along with logins, passwords, and license keys. It also stores personal data so that your information stays safe from keylogging. Safepay is an encryption system protecting online financial transactions from spyware and malware—a perfect feature for online shoppers. For families, Bitdefender includes Parental Controls to help families stay safe. Children's digital activities can be monitored, restricted, and regulated through this feature, and mobile device capabilities let parents keep kids safe even when they aren't at home. Added security features include webcam and microphone protection.
Parental Control
Bitdefender's parental control features are designed to work across all supported platforms, namely Windows, Android, iOS, and macOs.
Its parental control features include:
Content filtering: Users can choose to protect children from specific content types, including websites containing nudity, pornogrpahy, and gambling sites.
Multiple child profiles: Users can also choose to configure multiple child profiles. Each child's profile can be configured with a different set of filtering parameters.
Ease of Use
Installing Bitdefender is quick and simple—and without significant operational slowdown. Launching Bitdefender brings users to a guided tour of the interface and explanation of what key features do. The interface on Bitdefender antivirus is user-friendly and attractive, with easy to navigate cues and quick access to important functions, including Quick Scan.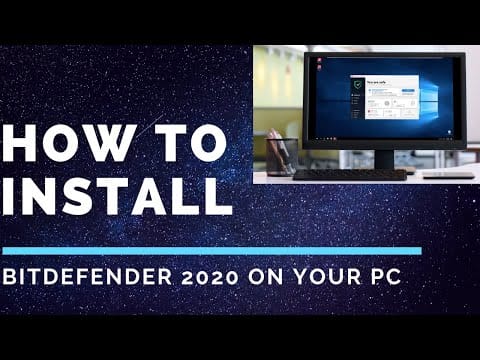 Bitdefender's numerous tools are displayed in a sidebar by category: Protection, Privacy, and Utilities. Click to access any function, without having to hunt around. Finally, if the dashboard is not appealing to you, it is customizable with a range of configurations to suit any preference.
Detection Rates and Reliability
Bitdefender boasts near-perfect scores on independent tests. AV-Comparatives recent Real-World Protection report showed that Bitdefender blocked 99.7% of threats putting it in 5th place for overall protection.
AV-Test found Bitdefender successful in detecting and blocking 100% of test threats. Bitdefender eliminates threats instantly and reliably to protect users from online harm. With an anti-phishing test, Bitdefender also performed well in blocking suspicious URLs, placing this antivirus in first place out of 6 providers.
Pricing
$59.99 before 50% off promotion
$69.99 before 50% off promotion
$79.99 before 50% off promotion
There are several pricing options available for customers interested in Bitdefender antivirus, depending on the features and number of devices requiring coverage. Even the least expensive option includes many more features than competitors, making Bitdefender a good value for almost any computer security need.
Help and Support
Bitdefender offers comprehensive 24/7 customer support by phone, email, or online chat. Technicians are well-informed, courteous, and responsive with a 24-hour window for answering service requests.
Aside from customer service options, Bitdefender hosts a robust array of online content to help users navigate and find solutions to any problems without having to reach out to customer service. The user-friendly support page includes helpful videos and top queries.

Bitdefender Visit Site
Bottom Line
Bitdefender is an exceptional antivirus tool that effectively stops threats. The software is available at a range of price points, depending on included features and the number of devices, so there is a package for every need. With one of the most robust ranges of included features on the market today, Bitdefender is a solid choice for virus and security threat protection.
About Bitdefender
Bitdefender is a Romanian-based cybersecurity and anti-virus software company with 500 million users worldwide. Bitdefender develops innovative anti-virus and internet security software solutions.