In a Nutshell
ThunderVPN is a freemium VPN app for Android. It offers unlimited bandwidth and there's no registration required. Users simply need to sign up and click the connect button. If you're an Android fan that wants a no-strings-attached VPN on the free tier with an option to upgrade for better servers then this is an option worth considering.
pros
Free basic servers
One click connect
No sign up required
cons
Only 9 free servers
Just 2 US locations
ThunderVPN at a Glance
Best for: Android users that want a reliable freemium VPN
Price (or price range): From $5.99 per week
Location: 9 free connection points. 7 more on premium plan
Netflix: Yes
Torrenting: Yes
Logging: No logging policy stated
Number of Devices: 1
Operating Systems: Android
Browser Extensions: No
Privacy
ThunderVPN doesn't provide a lot of information about itself. In fact, 6 FAQs and the homepage copy were all the information that I could dig up about its origin. I didn't find any mention of the company's logging policy. In fact, the only information I could find about Signal Lab, the company listed on the website's footer, was a link to a Gmail address. With almost no information about the company's logging practices to go by, it's certainly not prudent to call this a zero logs provider. In fact, the most honest description of ThunderVPN's logging policy is "nobody really knows."
ThunderVPN also doesn't provide users with a choice of connection protocol. After digging through the FAQ page on the app it seems as if the technology being used is SSL over VPN. But users do not have a choice to switch to OpenVPN or another form of connection security.
Features
ThunderVPN doesn't really have much in the way of features either. There's one short page of settings accessible from the VPN's sidebar. But the only real feature it contains is the ability to initiate the VPN as soon as the app is opened. Other than that, there is an automatic connection tool. However, after connecting to that I got a surprisingly disappointing connection speed of just 2 Mbps through a server in The Netherlands. Therefore, this feature does not appear to be terribly reliable.
Speed
I connected to a variety of both free and premium servers during the evaluation process.
My average download speeds, from a baseline of about 90 Mbps, were in the region of 15 Mbps at best. However there were a few servers with notably bad performance that did not exceed 2 Mbps. ThunderVPN sometimes makes it easy to steer clear of these by providing a connection strength sidebar next to each connection point. But on a few occasions its estimate proved to be inaccurate.
15 Mbps from a 90 Mbps baseline is clearly a relatively large connection overhead. There also seemed to be a bit of variation in the network—I got somewhat different results in 2 tests taken only 5 minutes apart. Even though the connection speeds were relatively slow they were workable. But I was unable to stream YouTube in 720P on the weaker connections.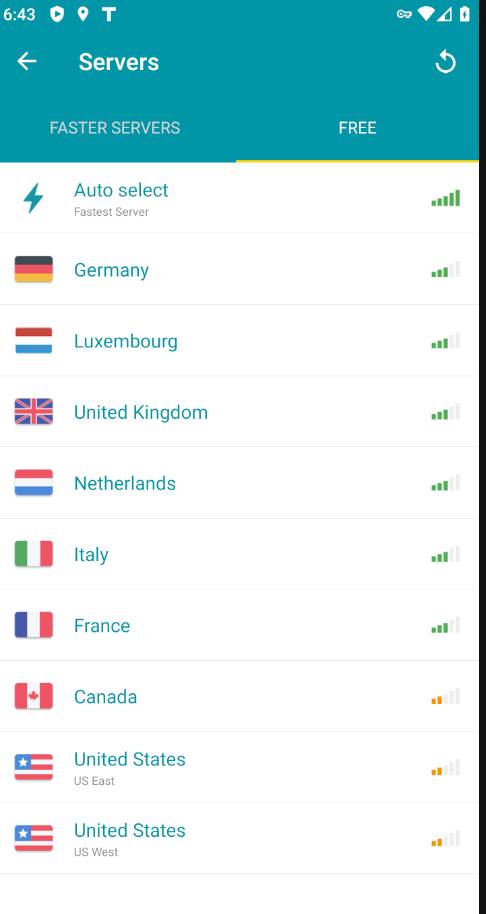 Baseline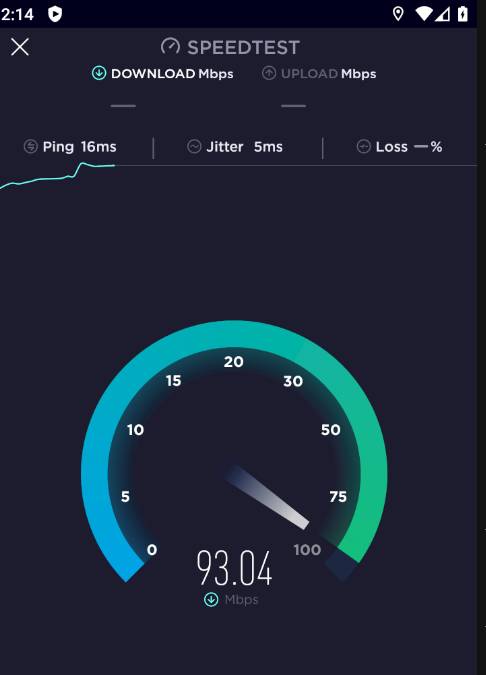 USA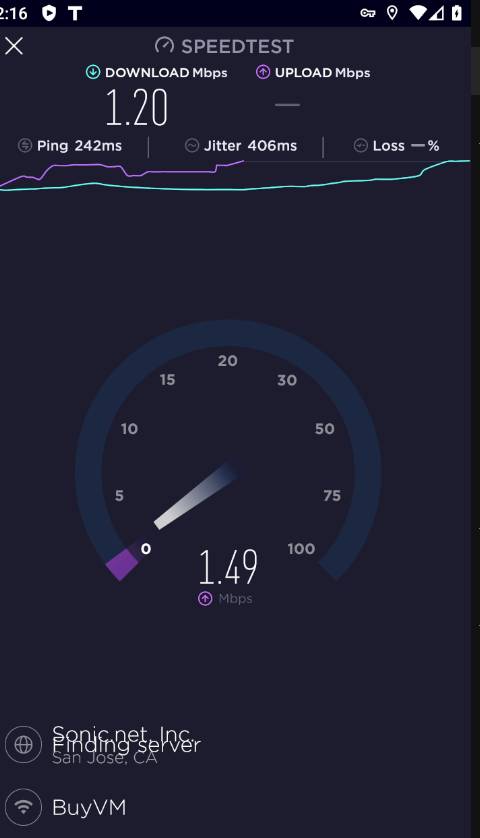 India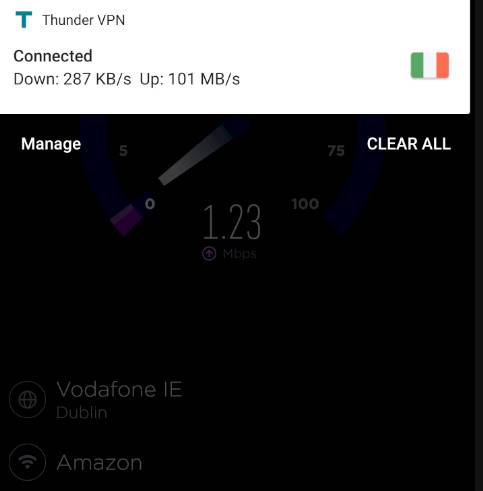 Pricing and Deals
ThunderVPN is available on weekly, monthly, and annual subscription plans.
As with most VPNs, ThunderVPN's pricing structure incentivizes long-term use. The yearly plan works out to just under $5 per month.
Torrents
Again given ThudnerVPN's sparse information I wasn't able to find any explicit endorsement or prohibition of torrent use. Nevertheless I was able to download a torrent with the Flud torrent downloader while the VPN was connected—and no notifications or indications that the action was prohibited occurred.
Netflix
I had no difficulty accessing Netflix while connected to the VPN. Again, the connection speeds through the US servers were sometimes problematic—so this could adversely impact streaming quality.
Client Setup
Setting up ThunderVPN was straightforward. I simply needed to type the VPN's name into the Google Play Store and download the official app. After clicking on the install button the app was loaded up on my Android test machine in a few seconds.
Apps
ThunderVPN is available as an Android app and this is what the app's website links to. The VPN is not available for any other platform at this time.
How Does ThunderVPN Compare?
5,106 servers. 59 countries
Android users that need a simple tool
Those that need great connection speeds
Users that require niche connection servers
P2P or Bittorrent (Yes/No)
Customer Support
I couldn't find any mention of customer support throughout ThunderVPN's menu. There was a feedback button for users to input queries into although it wasn't clear if completing it would actually raise a support ticket or whether there were support resources in place to address the query. Nor were there any self-help resources such as a knowledge base or troubleshooting videos. This is certainly a department in which ThunderVPN falls down.
Ease of Use
ThunderVPN is simple to use. Users simply need to either connect to the automatically selected server or choose the location they wish to connect through. The strength bars help guide users in their selection.
FAQs
What platforms is ThunderVPN available on?
Currently only Android
Is this free or paid?
There are both options. Premium subscribers can access more servers.
Is there a desktop client?
Not currently.
Bottom Line
ThunderVPN is one of the smaller Android VPNs and it doesn't differentiate itself from the heavy-hitters on price. Therefore, Android users looking for a solid VPN currently have better options. Its server speeds were underwhelming and the client lacks many commonplace features such as kill switches and a protocol selector.