In a Nutshell
SnapVPN is a freemium VPN for Android that includes a few diagnostic utilities in addition to the VPN. I found the connection speeds through the server network generally good, with relatively minimal overhead on my baseline connection.
pros
Good server speeds
Connection utilities
Free plan available
cons
Lots of ads on free plan
Occasional connection issues
No kill switch

Snap VPN Compare All
SnapVPN at a Glance
Best for: Android users that want a fast VPN
Price (or price range): $14.99 per month
Location: 17 locations including 8 free servers
Netflix: Yes
Torrenting: Torrenting is supported
Logging: No logs
Number of Devices: 1 device
Operating Systems: Android
Browser Extensions: No
Privacy
Information about Snap VPN's logging policy can be found within its privacy policy, which can be undocked from the menu. According to this "we do not collect logs of your activity including browsing history, traffic destination, data content, or DNS queries. We also never store connection logs, i.e no logs of your IP address, your outgoing VPN IP address, connection timestamp, or session duration." This policy effectively amounts to zero logs. Finding out who is behind this VPN took a little bit more digging. The end of the privacy policy listed the app's data protection officer with an email address @lemonclove.net. According to Lemon Clove's website the company is an "internet startup whose focus is on network tools." The company lists a Gmail address for contact and—at the time of writing—had an outdated copyright year in the footer of its site. There was no mention of where the headquarters were located and the domain registrar's credentials were privacy protected when I tried to find them through a WHOIS lookup. This lack of transparency would concern me.
Features
SnapVPN contains a few add-on features besides the VPN:
These include:
Split tunnelling: Snap VPN allows users to use the VPN for certain apps and not others. This is called split tunnelling.

Protocol selector: Cryptically, the options were presented as "Protocol A" and "Protocol B". Resources indicate that the choice is between OpenVPN over UDP and TCP. But I couldn't understand why users aren't informed about what they are actually using.

Connection in background: To save battery, users can keep the VPN connection running live in the background.

Fastest server: Instead of connecting to a specific geography, users can simply connect to the fastest available server on the network. This is suitable for users that are using the VPN for security rather than to spoof a geolocation.
Speed
I had some difficulty in connecting to the US server but managed to connect on the second attempt. Its download speed sunk to 4 Mbps on my first connection but later came up to 8 Mbps. However it was not the fastest server on the network. The connection overhead on the servers in the UK, Germany, and the Netherlands was all minimal and fast speeds were obtained.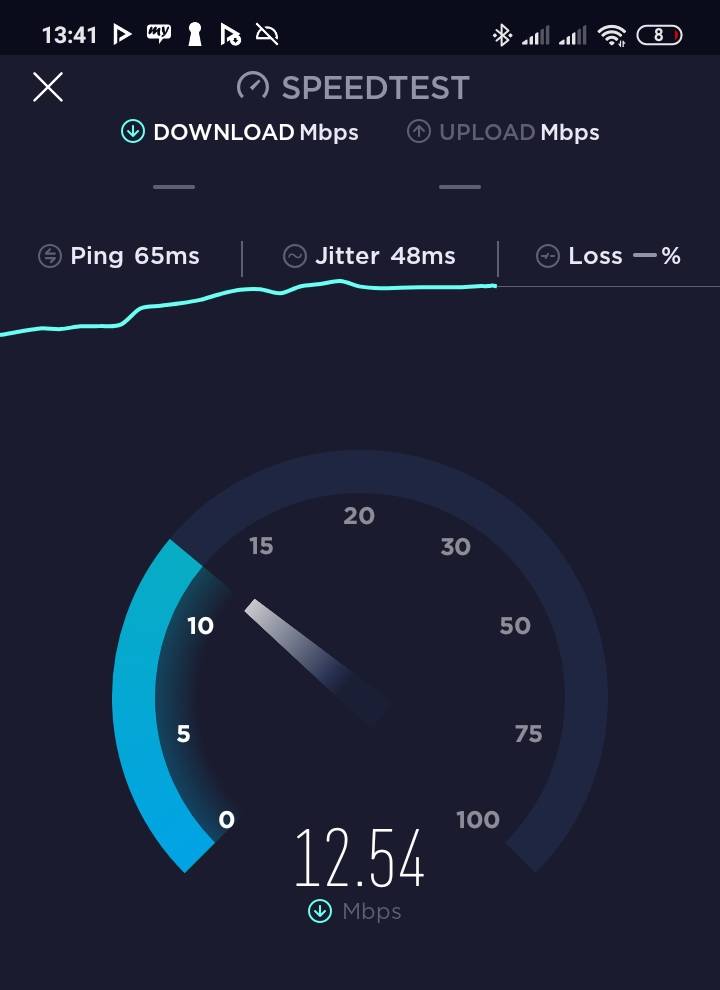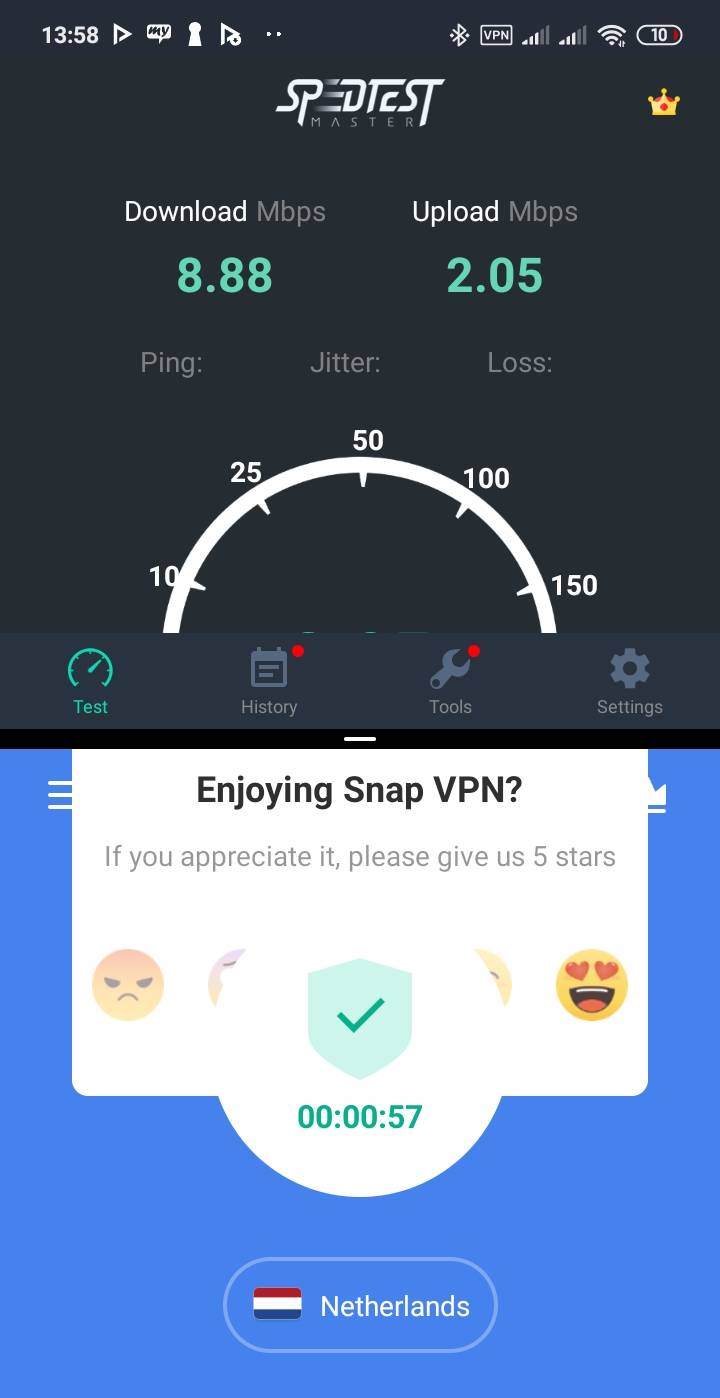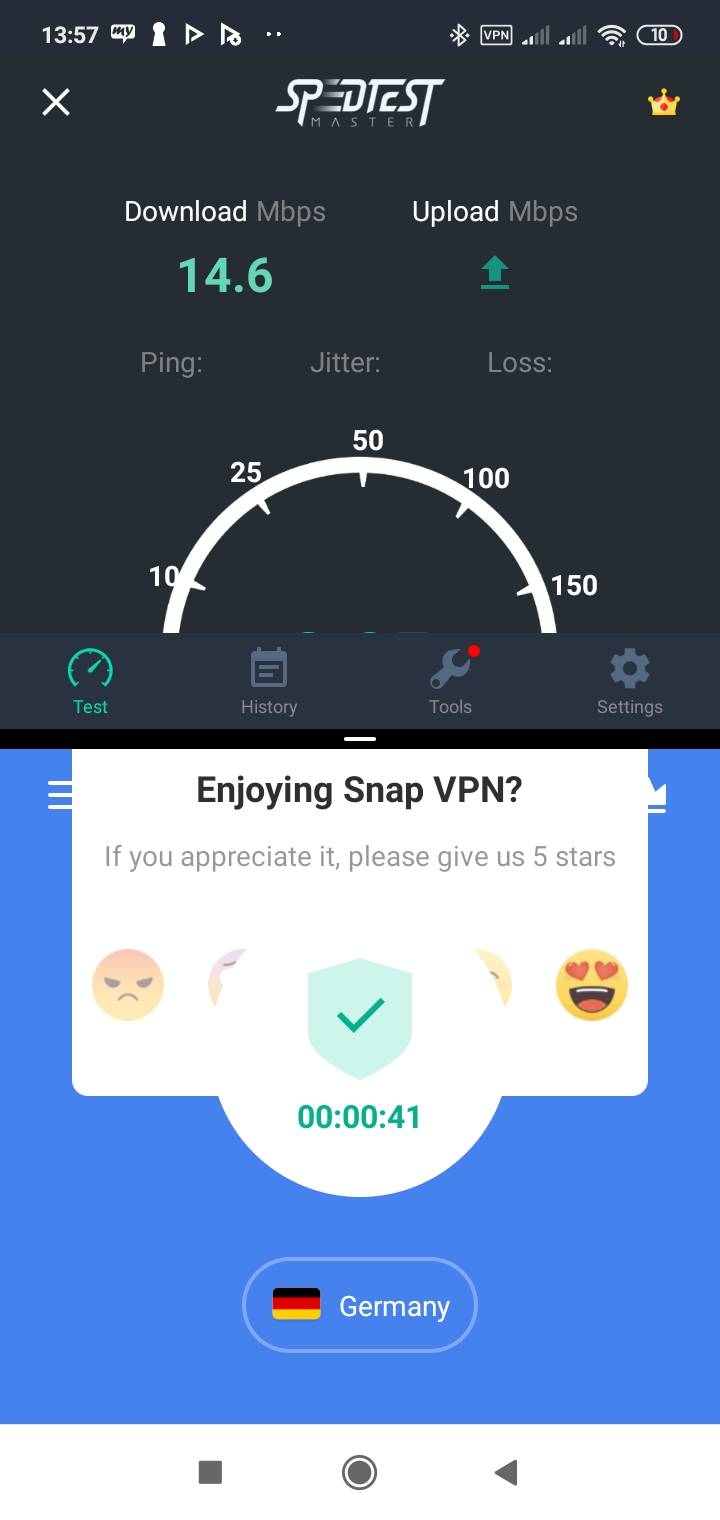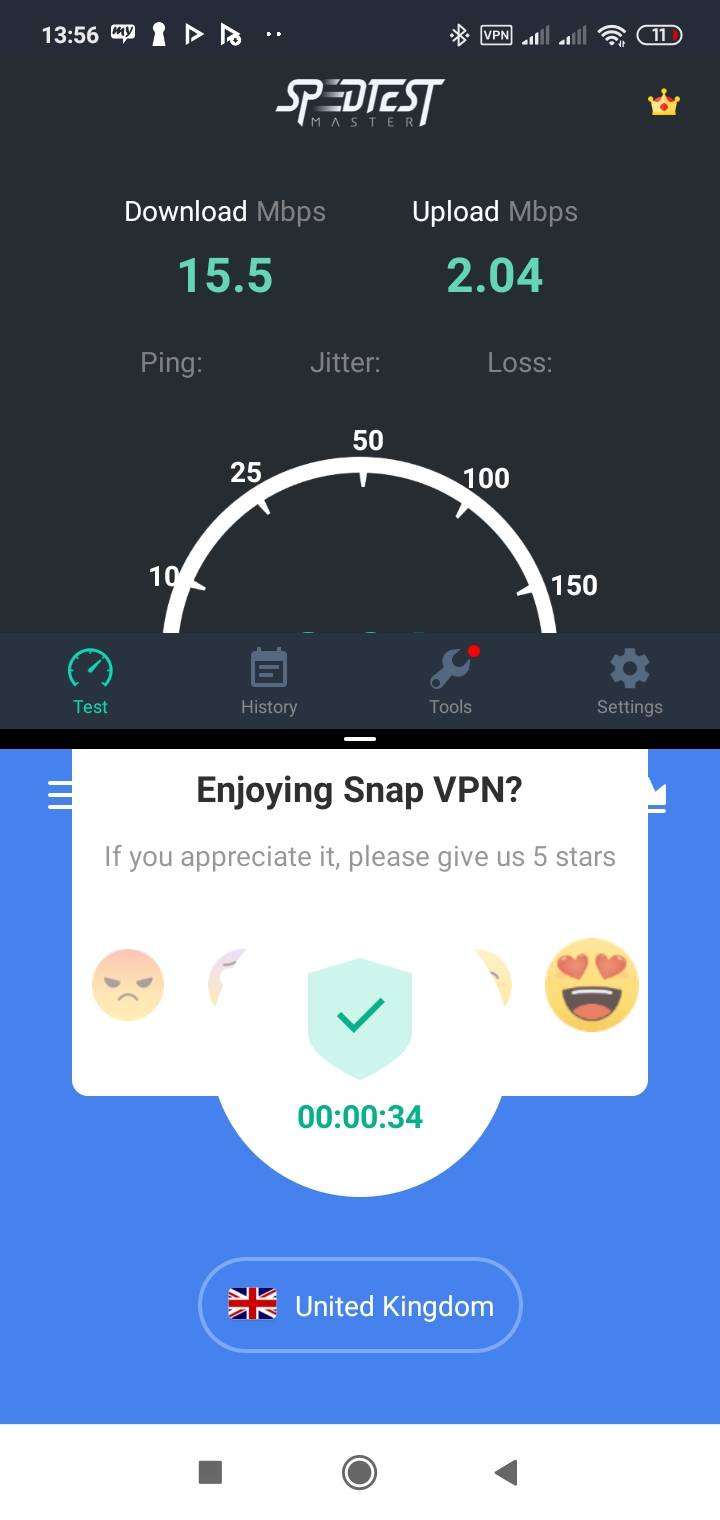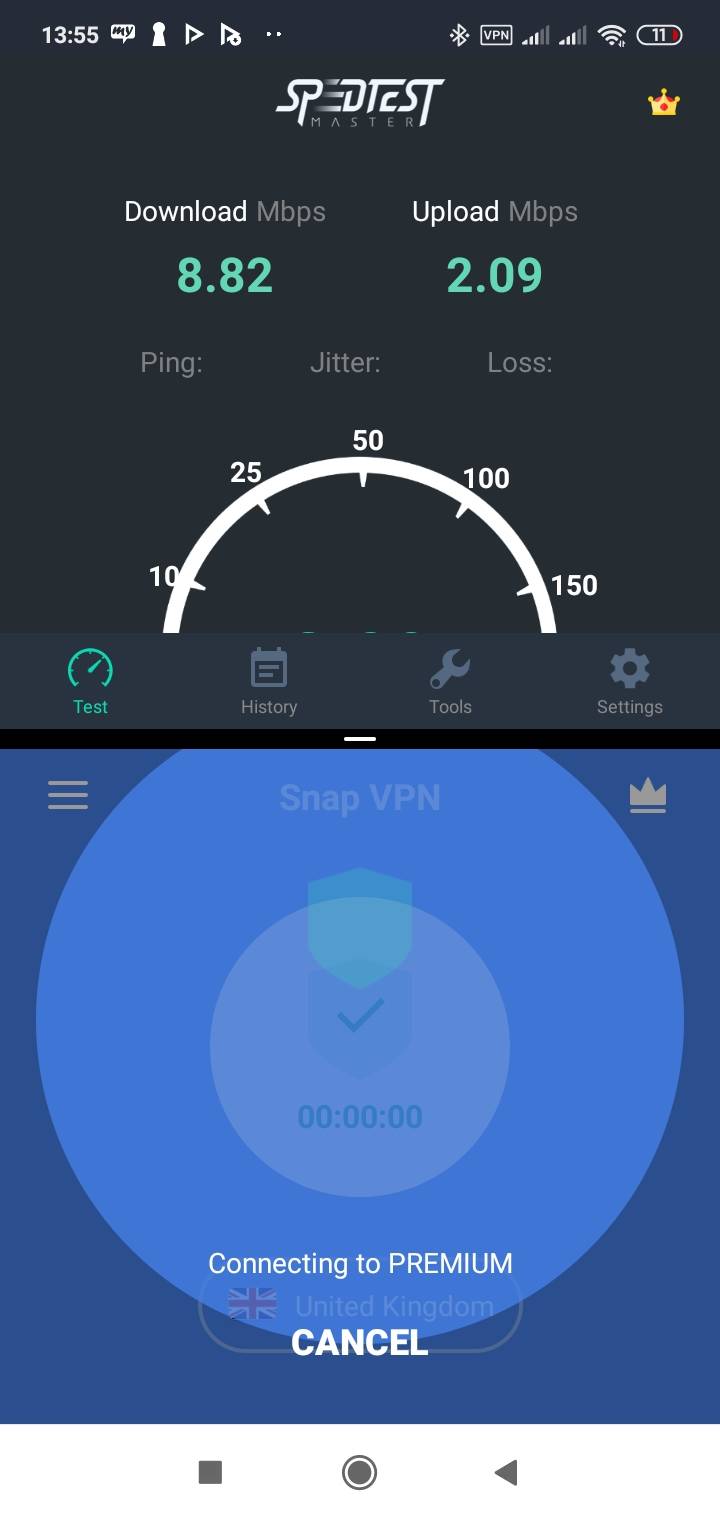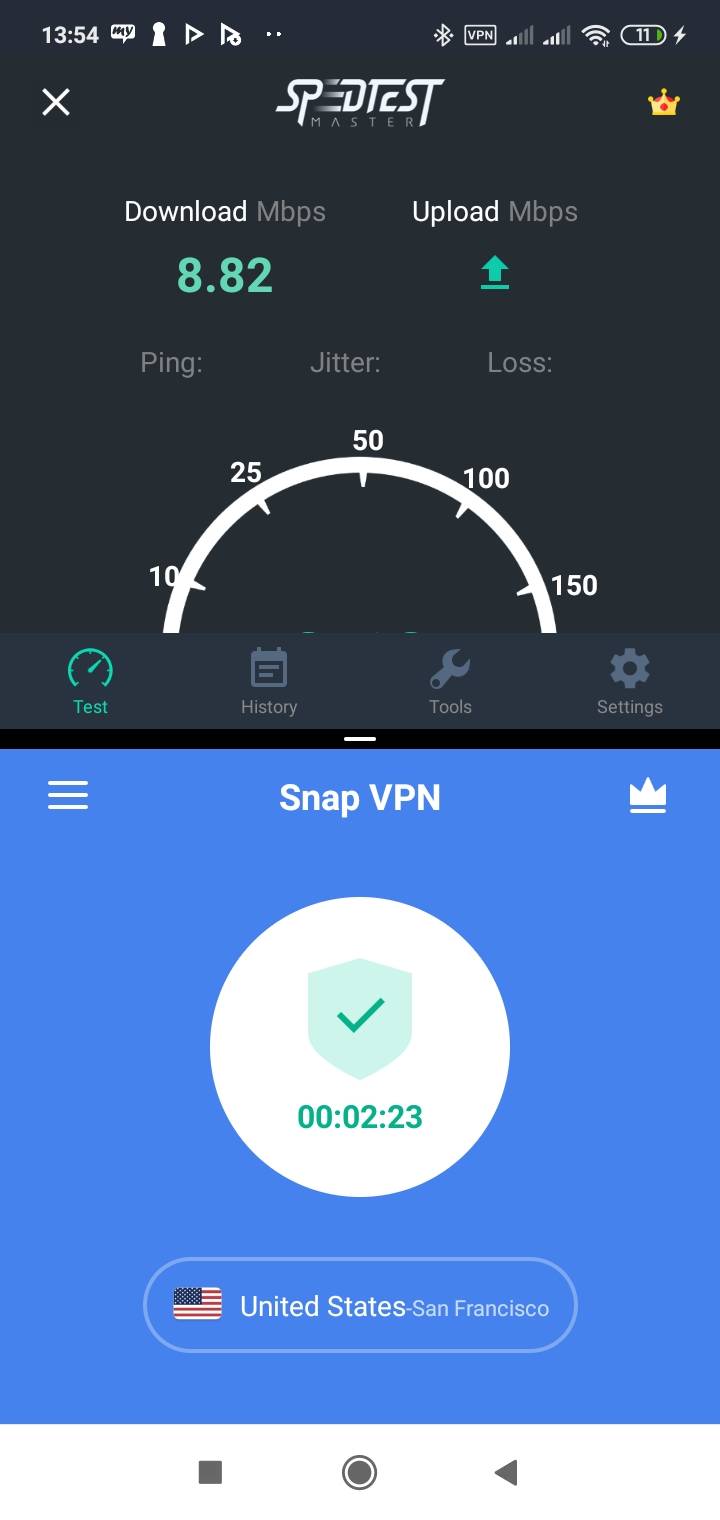 Pricing and Deals
I was offered a SnapVPN premium subscription for $14.99 per month. There's also a 7-day free trial option for users that prefer to try out the VPN for a week without paying. The subscription can be managed directly from within Google Play so there is no concern about entrusting your credit card details directly to an unknown third party provider.
Users that choose to upgrade to the premium tier can enjoy the following features:
A larger connection network. SnapVPN claims that the ap offers 1,000+ locations

No advertisements

A connection which Snap claims is ten times faster
Torrents
I couldn't find any mention of a restriction regarding using the VPN app in conjunction with an Android torrent app—although the app provides very little information and there is virtually none on the internet. I tried it out with a test torrent and it downloaded normally.
Netflix
The same situation applied for Netflix. I couldn't find any mention of Netflix in the app. However I was able to access Netflix while connected.
Client Setup
SnapVPN can be installed from within Google Play by clicking on the install button. In order to install the app users will need to be running a supported version of Android. SnapVPN follows a freemium model so users can begin using it the second it installs on their phone. In SnapVPN's case there is no need to register an account. If users wish to sign up for the premium version then they can do so through the Google Play Store from which they can also manage the subscription.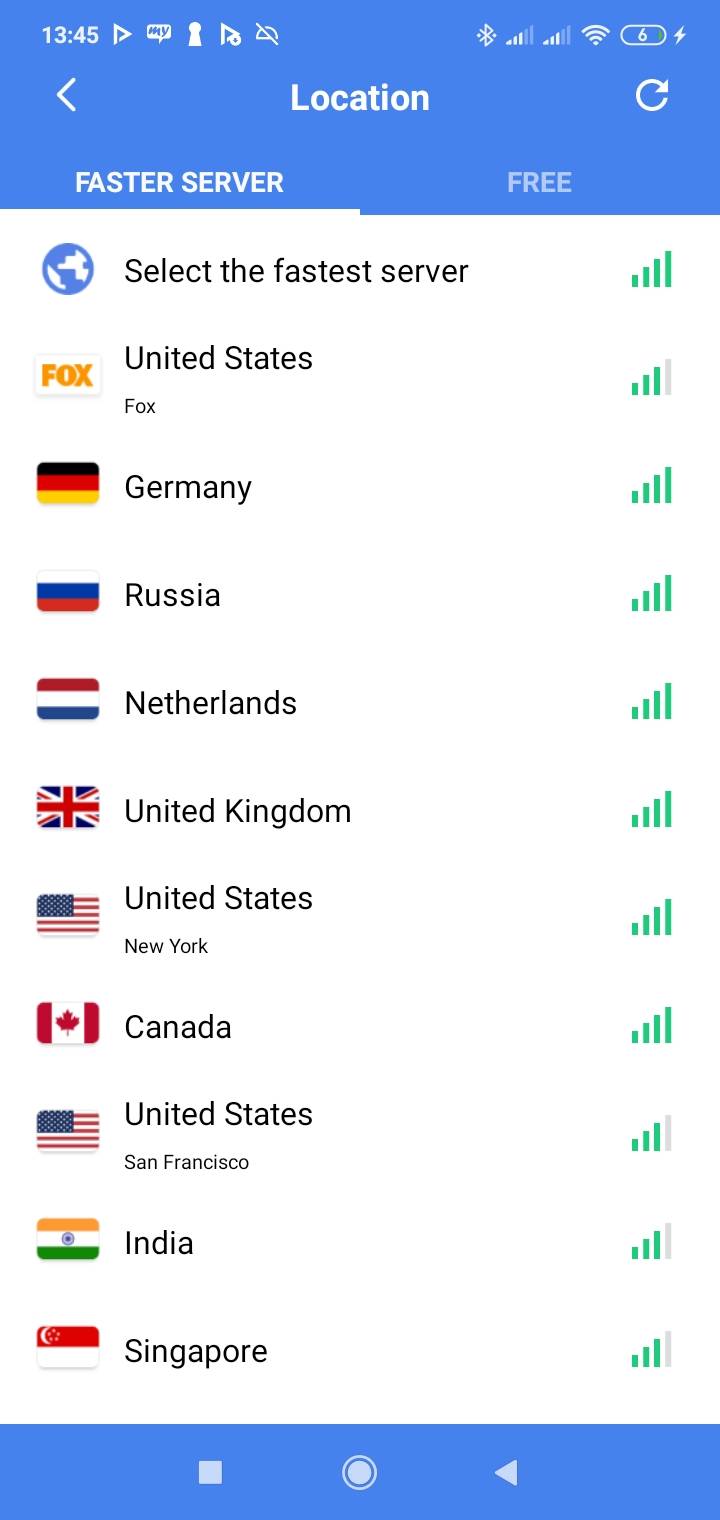 Apps
SnapVPN is an Android only app. At this time there are no other platforms or operating systems supported.
How Does SnapVPN Compare?
$1.11 per month over 3 years
17 server locations during trial
Android users that want a simple VPN
Users that want a stable VPN
Those looking for a basic functional tool
Customer Support
I could not find any options for reaching out to customer support in the app. However, every Android app listed in Google Play needs to have a contact and by clicking on the share feedback button I automatically began an email with a support email, at the Lemon Clove domain, in the 'to' field. SnapVPN maintains a very basic email support infrastructure, it seems, but the app could be doing a lot more to keep users happy.
Ease of Use
SnapVPN is very easy to use but it also doesn't really have a lot of features on offer! The lack of a kill switch, in particular, was something that I noted. The choice of VPN protocol isn't clear and accessing support is needlessly difficult. On the positive side it's very easy to connect to a quick VPN server. Disconnecting just requires hitting the connect button again.
FAQs
Is Snap VPN available for other platforms?
No, just for Android
Can you use this app for free?
Yes, you can use the free version or try the premium option free for 7 days
Who makes SnapVPN?
SnapVPN appears to be the product of a company called Lemon Clove
Bottom Line
Snap VPN is an Android-only VPN with some decent server connection speeds. However its ownership is murky and the lack of robust support functionalities would give me pause for concern. Additionally, there is no kill switch and the connection protocol options are not explained to users. This is one that I would probably pass on.