In a Nutshell
Betternet provides VPN free clients for Windows, MacOS, iOS, and Android. There is also a browser extension for Google Chrome. Additionally, Betternet offers a premium version of its mobile application which provides access to the small number of dedicated IP servers that the company operates.
pros
A free VPN that is transparent about its monetization strategy
OpenVPN and IPSec are both supported.
Clients for Windows, MacOS, iOS, and Android
cons
Limited choice of connection protocols
Small pool of servers to choose between

BetterNet Visit Site
Betternet VPN At A Glance
Best For: Those looking for a free/affordable basic VPN
Price: Free/$11.99 per month
Location: Premium servers in 6 countries
Netflix: Betternet's US servers do not work to unblock Netflix
Torrenting: P2P and torrenting allowed
Logging: No logging policy
Number of Devices: 6 on premium plan
Operating Systems: Android, iOS, Windows, MacOS, Linux (Chrome extension)
Browser Extensions: Chrome
Privacy
Betternet has addressed its logging practices in a plain language response on its helpdesk.
The company states that it "does not collect, log, store, or share any data belonging to users." If the company is true to its word, this means that it can be considered a zero logs provider.
Features
We tested out Betternet's extension for Google Chrome and were able to choose between the following locations:
Russia
Germany
Netherlands
Canada
On the Premium tier, users have access to servers in:
US
UK
Canada
Netherlands
Germany
Canada
The company does not provide a breakdown of the exact locations that it operates. While some users have reported having access to a server in Hong Kong, we did not find that during our tests. Premium users can choose between a number of servers in each country; in the US, Betternet is known of offer 7 connection locations.
The program's features are limited to selecting a connection server and (under advanced setting) changing the connection protocol. Compared to more feature-rich alternatives, however, which include tools like the ability to automatically disconnect upon loss of connection, the programs are very basic offerings.
Speed
We tested out Betternet using both the Chrome extension on a Linux computer and the Chrome browser extension.
Our baseline download speed was in the region of 41 Mbps.
After connecting to the Canadian server our speed was decimated to just 9Mbps.
Results while connecting to more nearby servers were slightly better, but there was a significant slowdown as well as a large jump in latency.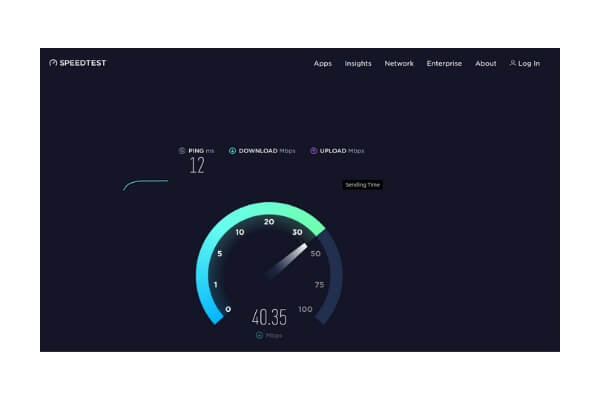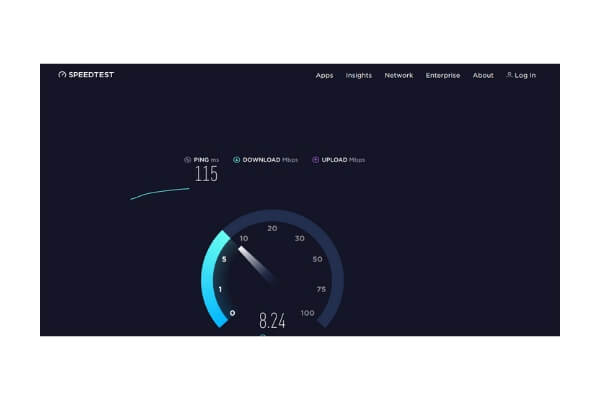 Pricing and Deals
Betternet's basic service is completely free. Its Premium service expands upon the connection pool and offers customers unlimited bandwidth on premium servers that are reserved for this tier of users only. Additionally, up to 6 devices can be connected simultaneously.
The best premium prices can be obtained by purchasing subscriptions directly from the Betternet website. Currently, the packages are on offer for:
1 month at $11.99 per month.
6 months for $23.99.
12 months for $35.99.
The company allows users to choose between 4 server countries on its free plan and 6 on its premium version. This isn't a particularly big network and its speeds are not blazingly fast. Breakdowns of the servers offered within each country are not available, but the platform does support multiple locations in the US.
Torrenting
Betternet doesn't explicitly state that it can be used for torrenting, however, we were able to download traffic from a peer to peer (P2P) program while connected to its servers. However, because its server speeds are not that fast, there are better choices if you need a VPN specifically for this purpose.
Netflix
It's hardly news that Netflix and VPN providers are engaged in a game of cat and mouse as to which can work around the company's attempts to block known VPN IPs from accessing its content. The VPN companies that have succeeded in this game are generally the bigger operators that can quickly provision new servers to replace those that have been blacklisted. It shouldn't come as a major surprise, therefore, to learn that with its small network, none of the US-based Betternet servers that we tested were able to give us access to Netflix content.
Client Setup
Setting the client up on all platforms is extremely easy. To get the Chrome extension running, users simply need to click on the download link and let the automatic installer take care of the rest. The process for the desktop clients is similar and, as Betternet is a relatively light program, the entire setup process can be completed in under a minute. Betternet's mobile clients are both available from the official Android and iOS app stores, so there's no need to enable unsafe repositories or manually import APK files in order to install the mobile versions.
Apps
Betternet makes apps for Android and iOS. These are both premium only tools and while Android and iOS users will both be able to take advantage of a 7-day trial, users must remember to manually cancel the subscriptions before the end of the trial period in order to avoid incurring changes. The functionalities of the app roughly mirror those of the desktop versions with the exception that, because they are available for premium customers only, the choice of connection server is automatically wider.
How Does Betternet VPN Compare?
Unlimited, 3 simultaneous
Those looking for a free/cheap VPN with basic needs
Those looking for the best speeds on the market
Those looking for a powerful VPN with great configurability
Customer Support
Betternet makes its customer support resources available through an online knowledge base and ticket submission area.
The online ticketing system is based on the Zendesk platform and we received a response to our test query within 1 day.
While the level of detail required is not as extensive as might be found on other providers, given the relatively simplistic nature of the program this should not be an issue for the majority of users whose primary concern is likely to be resolving any difficulties that they might encounter during the initial setup process. In addition to setup instructions, Betternet provides tutorials for the safe removal of the program from its supported platforms.
Ease of Use
Betternet is a very simple program to use. There really isn't much more to the program than choosing a connection server and initiating a connection. The Chrome extension, in particular, is very easy to operate—users simply choose which country they want to connect to and press the connection button when they want to return to browsing without the VPN engaged.

BetterNet Visit Site
FAQs
Is Betternet a free VPN?
Betternet was originally a free-only VPN but later added a premium tier. That gives users access to a widened pool of servers. Additionally, the 2 mobile apps can only be subscribed to with a premium account.
Which platforms does Betternet support?
Windows, iOS, Android, and MacOS. In addition, there is a Chrome browser extension which we were able to use on a Linux computer.
Is it a fast VPN? How is the server network?
We obtained relatively disappointing connection speeds while trialing the solution. Those looking for a high-speed VPN to stream multimedia with may want to consider another option.
Does Betternet unblock Netflix?
At the time of writing, no.
Bottom Line
Betternet is a free VPN with a premium tier that is a suitable choice for users that want a very simplistic VPN. Its choice of features is limited to initiating and disconnecting from a server. The speeds we obtained were disappointing, but were sufficient for basic browsing, and the Chrome extension is particularly easy to use.