In a Nutshell
Atlas VPN has over 750 servers around the world and is ideal for browsing. Users can access all of their favorite sites to comfortably watch TV shows and movies. Its free version offers basic data encryption and 3 server locations, while its paid version includes high-speed performance, a SafeBrowse feature, kill-switch, 750+ worldwide servers, and data leak protection. Both versions allow unlimited devices.
pros
Unlimited devices
Tracker blocker and data breach monitor
24/7 live support
cons
Not as many servers as some competitors
Based in the USA
Atlas VPN at a Glance
Best for: High-speed, safe browsing, playing games
Price (or price range): Free & paid plans ($1.89/mo. for 2-yr. subscription + 2 mos. free)
Location: 750+ servers and 43+ locations
Logging: No logging
Number of Devices: Unlimited
Operating Systems: Windows, macOS, iOS, Android, and Android TV
Browser Extensions: Chrome (coming soon)
Privacy
AtlasVPN uses military-grade security that includes a combination of AES-256 and IPSec/IKEv2 for encryption and encapsulation of web traffic. The secure connection prevents data leaks, connection interception, and tracking.
Atlas also comes with a SafeBrowse mode that minimizes the risks of entering dangerous websites and a data breach scanner that verifies that your data is safe. There is a strict no-logging policy and no private information is stored in its servers.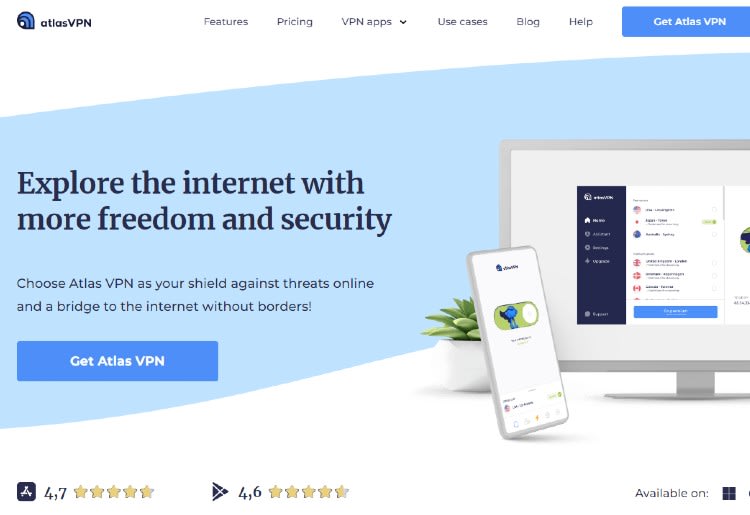 Features
Atlas VPN is available on Windows, macOS, iOS, Android, and Android TV devices in a free or paid version. It offers unlimited devices for one account, a nice and rare benefit.
Atlas VPN has a kill switch that prevents you from using the internet in the event that your VPN connection is temporarily down. The kill switch is a safety net that prevents unintentional browsing on an unsecured connection. This feature doesn't turn on automatically—you need to turn it on in the app's setting.
Additional features include:
750+ servers in worldwide locations
24/7 support
Data leak protection
Military-grade encryption
SafeBrowse mode
Kill switch
Unlimited bandwidth
30-day money-back guarantee
Speed
Atlas VPN doesn't limit internet connection speed, but the premium version offers significantly faster connection times than the free version. Though there is no cap on bandwidth, some users have reported losing bandwidth as they browse. To avoid this, Atlas recommends choosing servers that are as physically close to your location as possible.
In my speed tests, I connected to servers in Austria, New York, NY, and Singapore. The wide range in results reflects the importance of trial and error to find a server with the highest speed. In my situation, Singapore's speed of above 27 Mbps was the best option, ideal for fast browsing.
Singapore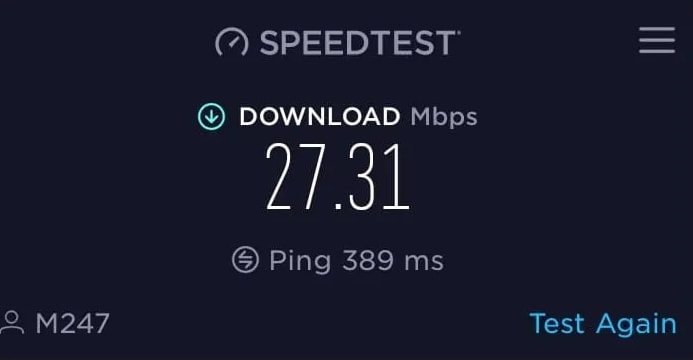 Austria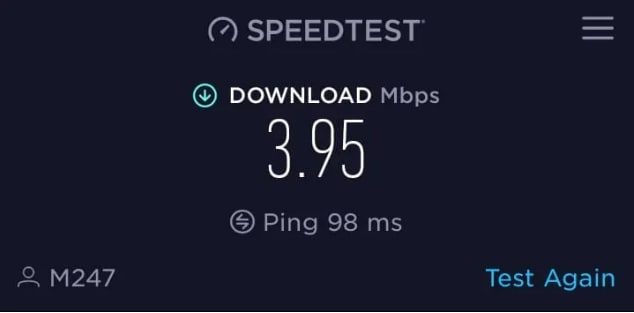 New York, NY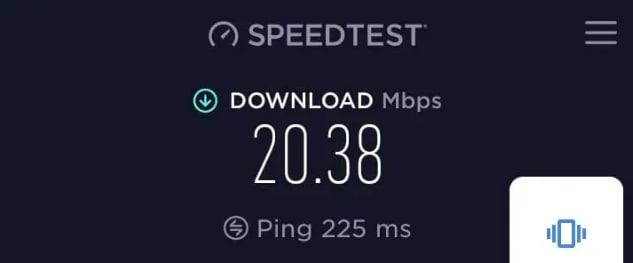 Pricing and Deals
Atlas VPN has a free version and paid version. The free version includes:
VPN access to three locations
Unlimited bandwidth
Data encryption and encapsulation
For a free VPN, there's not much more you can ask for. However, if you need access to additional locations or want to watch television shows and movies, you'll do wisely to pay for the premium version. Its one-off price for one month starts at $10.99, higher than many competitors, but annual and multi-year subscriptions are very competitive. The cost of an annual prescription is $3.95 a month and a 3-year plan costs only $1.99 a month. Plans come with a 30-day money-back guarantee.
Premium features include:
750+ servers worldwide
43+ locations
24/7 support
Unlimited devices
SafeBrowse feature and safety check-up
More high-speed performance and unlimited bandwidth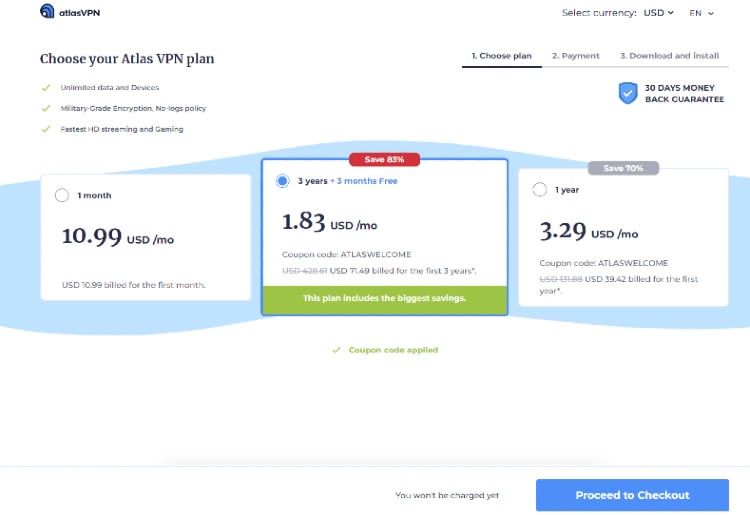 TV & Movies
Atlas is an ideal VPN for TV and movie-watching services. No matter where you are in the world, you can use Atlas VPN to watch your favorite TV shows and movies. However, like many of its features, AtlasVPN's optimized servers are only available with a paid subscription.
Client Setup
Setting up Atlas VPN can be done easily on desktop and mobile device. Just download the app and it will install automatically. At this point, there are no browser extensions, so you need to open the app directly. Once you tap/click on the icon, you can choose a location and start browsing with a greater level of protection.
Apps
Atlas VPN is available on Windows, MacOS, iOS, Android, and Android TV devices. The great thing about Atlas is that it doesn't matter how many devices you have, you can use the same account for all of them. This saves time and creates a more convenient VPN experience.
How Does Atlas Compare?
High-speed, safe browsing
Multiple devices, all levels of VPN
Customer Support
Atlas VPN offers 24/7 support to paying customers, but it's not as available as I would have liked. There is no Whatsapp number and its Facebook page is unresponsive. Email support can be easily reached at support@atlasvpn.com and the response time is less than an hour. The site also includes a Help Center that has basic information about the VPN and some troubleshooting tips.
Ease of Use
Atlas VPN is very easy to use—when it works. When I tested it on my Android device, it worked smoothly and seamlessly. On my Windows operating system, however, there were some issues, and it was hard to get a hold of customer support to help figure them out. It took a few days, but customer support was eventually able to help me get the program up and running.
Bottom Line
Atlas VPN is a solid VPN that uses advanced encryption and security tools to keep user information safe. Though it doesn't offer as many servers as its competitors, it makes up for it with other perks like unlimited devices, optimized servers, and unlimited bandwidth. The monthly standalone cost is fairly high at $10.99 per month, but a yearly subscription costs only $3.95 per month and a 2-year subscription is even lower at $1.89/month.