In a Nutshell
Truly Nolen is a professional pest control service that has the warmth and personal touch of a hometown company. A family-run business, Truly Nolen, has been providing quality pest control services for more than 80 years. So, it's safe to say that the company knows a thing or 2 about pest control. Protecting from and eliminating problems with over 100 different types of pests, Truly Nolen keeps homes and businesses safe and pest-free all year.
pros
Satisfaction guarantee
Deals with more than 100 pest types
Year-round pest control plans
cons
Not available in every state
Franchising can lead to a lag in quality
Truly Nolen at a Glance
Termites, ticks, rodents, bed bugs, fleas, mosquitoes, cockroaches, ants, scorpions, bees, wasps, wildlife, spiders, beetles.
Nationwide network certified technicians
Pests Covered
Truly Nolen offers both general pest control services as well as specialized treatments for a staggering number of pest problems. In fact, at last count, Truly Nolen worked with more than 100 different species and types of pests.
- Business Pest Control Services
Truly Nolen offers professional business pest control services for every industry and niche, including food warehouses and plants, office buildings, restaurants, retail, hotels, industrial buildings, and more. Some of the more common commercial pest control services Truly Nolen treats are wasps, birds, fire ants, flies, German cockroaches, and rodents.
- Residential Pest Control Services
Truly Nolen has an extensive network of qualified technicians to handle a wide range of pest problems. One of the positive things about working with this company is how many different types of pests it can work with.
- Wildlife Control & Removal Services
Truly Nolen is an expert on rodent and other wildlife control. The treatments usually involve various sanitation procedures, exclusion measures (aka rodent proofing), and trapping to reduce population. Truly Nolen can handle all sorts of rodents, including Norway rats, pack rats, roof rats, deer mice, house mice, and many more.
- Additional Services
Truly Nolen goes even further in its attempts to out-service the competition by offering several other homeowner-friendly services, as well. TN provides lawn care and insulation services for homes and businesses.
As mentioned, Truly Nolen covers an overwhelming number of bug problems. For the sake of brevity, we don't have to list them all, but here's a short list of the services available:
Ants
Bed bugs
Bees
Beetles
Birds
Boxelders
Bugs
Caterpillars
Crickets
Earwigs
Fleas
Flies
Gnats
Grubs
Lice
Millipedes
Mosquitoes
Moths
Roaches
Rodents
Scorpions
Silverfish
Spiders
Termites
Ticks
Wasps
Weevils
What's particularly impressive about Truly Nolen is the quality of service provided. It runs top-of-the-line training facilities in Florida and Arizona. And all of the technicians that work under the umbrella need to be trained in the service. This training includes eco-friendly pest control methods, thorough treatment implementation, and professional customer service.
Pricing
Truly Nolen offers several different service options, but it's most popular option is the 4 Seasons Pest Control plans. It comes in 3 different tiers that graduate in price and benefits included. Four Seasons Pest Control plan tiers are as follows:
Ants, crickets, spiders, American roaches, wasps
Ants, crickets, spiders, all types of roaches, wasps, fleas, mice, scorpions, ticks, other types of bugs
Ants, crickets, spiders, all types of roaches, wasps, fleas, mice, scorpions, ticks, other types of bugs
Also included in every 4 Seasons Pest Control package is fast service, 4 standard maintenance services per year, unlimited callbacks upon request, prevention assessments for future infestations, and the option to pay either monthly or annually. Currently, you can get a $50 discount on your first service when you sign up for the 4 seasons pest control service.
More specific pest problems require an at-home inspection before accurate pricing can be given. These are the major infestation problems, such as bed bugs, termites, rodents, and bees. The good news is that Truly Nolen can have a technician at your home the next day after the inspection, so the service is fast and thorough.
Truly Nolen also offers a $25 Visa gift card when you refer a friend. That's a nice little bonus.
Guarantee
Truly Nolen has a pretty straightforward satisfaction guarantee. A professional technician will come to your house or business to eliminate the pest problem. If they are not successful on the first attempt, the technician will return for 30 days free of charge. If the issue is not resolved at that time, Truly Nolen will refund your money.
Customer Service
Truly Nolen offers great customer service. You can call someone on the phone or just shoot them an email. You can also fill out the online contact form. What's more, Truly Nolen allows you to sign up for a free assessment directly online. So, you don't even have to speak to someone to get a technician over to your house. Response time is fast, too. You can have a technician at your home and have the problem fixed by the next day.
Corporate Address
432 S. Williams Blvd.
Tucson, AZ 85711
Toll-Free: 1-800-GO-TRULY
Fax: 520-322-4002
Email: info@trulymail.net
Human Resources
2929 N. 44th Street, Suite 320
Phoenix, AZ 85018
Toll-Free: 1-888-868-7878
Fax: 520-320-2069
Email: careers@trulymail.net
Green Pest Control
While some infestations are too large to manage without certain chemicals, Truly Nolen is conscientious about using naturally occurring materials whenever possible. The company also implements other Green Side procedures to keep the environment cleaner and healthier for everyone. Some smart, eco-friendly practices include customer concentration to reduce drive time, paperless billing, and research into the highest performing naturally-occurring pest control products on the market.
In fact, Truly Nolen's integrated pest management approach is safe for everyone, even your pets, and kids.
Testimonials
"Very professional. After calling 3 other companies and left messages with no return call for a bee problem they answered the phone promptly and were able to schedule me within 24h. The work was guaranteed for 30 days. They had to return a few times to re spray and kept on top the problem. We are now bee free and able to enjoy our outdoor patio again. Thanks truly." - Jason V., Palm Springs, California
"I am giving 5 stars to the incredible sales rep Antonio.Hands down the best sales rep I have ever seen. Super nice, attentive to all my concerns, and treats you like a queen from beginning to end. I had a episode of a rodent visitor, and called him right away, and in 20min he was at my house to collect the visitor and respond to all my questions. He even took my trash out to the garbage can!! In case you are in the Miami area please call and ask for him, I am sure you won't regret it!" - Cecilia G Miami Beach, FL
"Mark Diezel came to my home today to perform an annual termite inspection. He was pleasant, courteous, knowledgeable, and thorough with his inspection. Truly Nolen is a top notch organization, and I'm happy that it began as a "home grown" Tucson business. Thank you, Mark for a job well done!" - Stephanie F Tuscon, AZ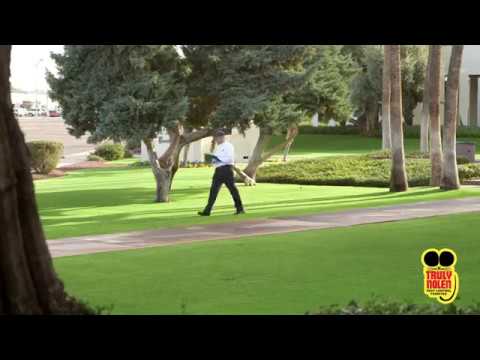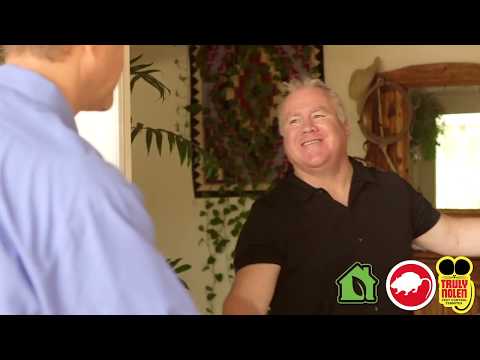 Bottom Line
Truly Nolen is one of the top-rated pest control services in the country. With locations all over the map, Truly Nolen even offers international services. From basic pest control to the really tricky infestations, Truly Nolen has professionally-trained technicians to deal with the problem. The satisfaction guarantee is solid, and the 4 Seasons Pest Control plan ensures that you stay pest-free all year round.