In a Nutshell
If you're facing an infestation of wildlife in your home or have a problem animal in the yard, Critter Control can help. This company has more than 35 years' experience controlling wildlife invasions and it can deploy field technicians from offices throughout the country. Importantly, Critter Control promises human treatments in every case. The only downside to this service is that it can be pricey and many locations don't guarantee their work.
pros
Rapid response for wildlife problems
Office locations throughout the country
Treats every type of pest, from insects to large animals
cons
Not all locations offer free inspections
Animal removal is not guaranteed at all locations

Cingo Pest Control at a Glance
All wildlife and common pests except for termites, cats, and dogs
37 states, Washington, D.C., and Ontario
Pests Covered
One of the main reasons to choose Critter Control is that you can be sure that the company will help no matter what animal or pest is invading your home. Critter Control lists a total of 68 different pests that the company deals with, covering everything from wasps and hornets to wild hogs, coyotes, and lizards.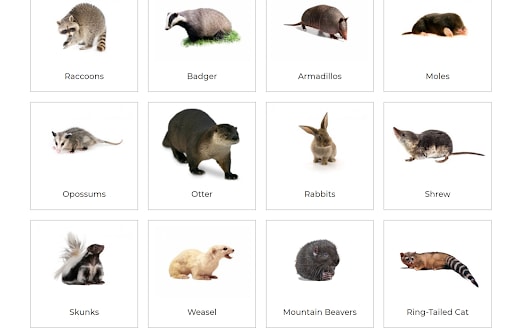 The only notable common household pest that Critter Control doesn't cover is termites, since these typically require specialized chemical treatments to eliminate. Critter Control also does not remove problem cats and dogs, since these fall under the jurisdiction of municipal animal control in many areas.
Critter Control's complete list of covered animals and insects is long, but it includes:
Yellow jackets, wasps, and hornets
Mice and rats
Spiders
Lizards
Geese
Woodpeckers, owls, crows and swifts
Squirrels, voles, and chipmunks
Deer
Wild hogs
Coyotes and foxes
Bats
Gophers
Skunks
Racoons and opossums
Pricing
Pricing for Critter Control is by quote only and depends on several different factors. First and foremost, the cost of your treatment will depend on the animal that needs to be removed. Trapping and removing groundhogs from your yard, for example, is typically easier and faster than clearing birds or squirrels out of a chimney or attic space. The animal's location in your home and how aggressive it is can also impact the time that removal will take, and thus the price.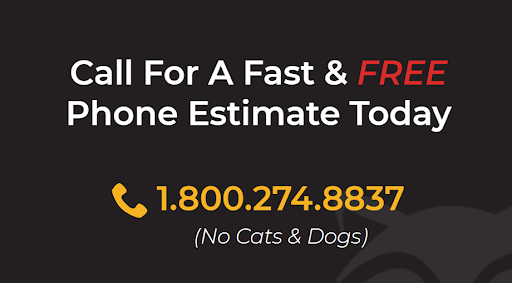 Unfortunately, many Critter Control locations don't offer free initial estimates, so quotes can be off by a significant amount in some cases. It's also important to keep in mind that while Critter Control can help with repairing damage to your home caused by an invading pest, this service typically isn't included in the company's quotes.
In general, Critter Control tends to fall on the high end of average pricing for wildlife removal. As an example, removing rats from inside a wall, a job that takes 2 to 3 hours, costs around $450 in one case. Still, given the company's expertise and ability to respond to problems quickly, this pricing is fair in most cases.
Guarantee
Service guarantees at Critter Control vary according to franchise location, and in some cases according to the type of animal being removed. An inconsistent service guarantee is one of the biggest issues we found with this company, since you won't necessarily know ahead of time whether return visits are included if your pest returns or doesn't remove itself.
This is particularly problematic in cases where the technician opts to install a trap or a one-way gate to let your pest remove itself from your home, but doesn't actually remove it. While this is the most humane solution in many cases, it's not always effective. Even when it's not, some Critter Control may not provide a free return service or a partial or full refund.
Given this location—and species—dependent policy, it's important to check what guarantees Critter Control will provide when getting a quote for your service.
Customer Service
Customer service from Critter Control is generally coordinated through the office in your area. This is good in that you're typically talking to representatives in your area, who are familiar with the common pests and issues that your area faces. It also makes it easier to find out when a technician will be arriving at your home, since Critter Control typically does not provide exact appointment times.
But, in cases when you are unhappy with the service rendered by a technician, going to the local office for support isn't always the best option. In addition, location-dependent support means that the quality of Critter Control's customer service varies widely. Unfortunately, there is no way to contact the central Critter Control office to report issues with an individual franchise.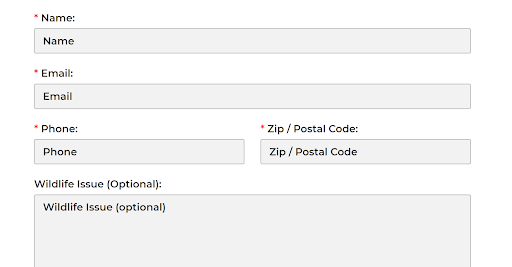 It's also important to note that Critter Control's office hours vary by location. Some local offices are open only during weekdays, others have weekend hours, and a handful are open 24/7. This, along with how far you are from the nearest Critter Control office, can impact how long it will take for a technician to respond to an urgent request for wildlife removal.
Green Pest Control
Critter Control prides itself on dealing with every wildlife problem in a safe and humane manner. Whenever possible, the company's technicians will install non-lethal traps or one-way mechanisms so that animals can remove themselves from your home and cannot re-enter. In many cases, this is the least expensive and most effective way to deal with small animal intrusions. For larger wildlife, Critter Control will trap and release animals whenever local laws allow it.
Importantly, Critter Control can also help you make small repairs and modifications to your home to prevent animals from re-invading your home in the future. These preventative techniques, such as adding screens and vents or sealing gaps in your home's exterior, can end up saving you additional problems in the future.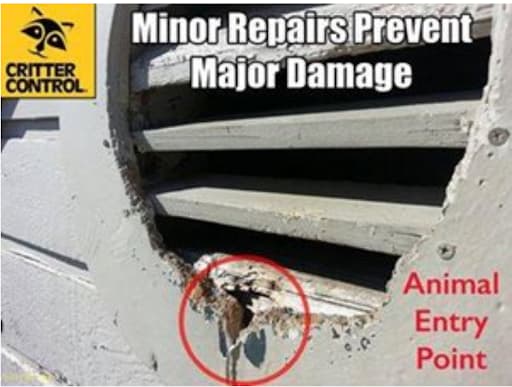 Testimonials
"Really good, honest group of people. Would highly recommend their folks. The work was quality and priced fair (we got 3 bids to confirm). Above all, they adjusted the work to only reflect what was actually needed. Honest work from honest folks who care about the quality of their trade."—Paul
"Very professional, reliable, and courteous service. Got the job done in a terrific manner. Would highly recommend and will use whenever."—Dennis
"The crew was terrific, polite, and efficient. They did a great job."—Minnie
Bottom Line
Critter Control is one of the most well-established pest control companies in the US, with more than 35 years' worth of experience and more than 100 locations in 37 states. The company deals with virtually any pest you can think of, whether it's a small insect or a large animal like a deer or a coyote. The company's service isn't the cheapest available in many cases, but you get responsive, knowledgeable technicians who prioritize safety and humane animal treatment. The only extra thing we'd like to see from Critter Control is a universal guarantee on the company's services, since it's not uncommon for homes to need return visits.