In a Nutshell
AgPest, or Agricultural Pest Control, is a full-service pest control company catering to Southern California communities. Services include business and residential pest control that's environmentally-friendly, fast, and thorough, making AgPest one of the most reliable sources for pest management in the state. Using IPM, AgPest identifies, assesses, and eliminates pest issues, all at a competitive rate. From rodents to termites, no pest is safe.
pros
Coupons for freebies and discounts
Humane and eco-friendly treatments
24-hour emergency services
cons
Only available in California
No pricing info available online
AgPest at a Glance
Mosquitoes, fleas, ticks, spiders, bees, wasps, hornets, flies, silverfish, cockroaches, ants, bed bugs, mice, rats, termites, bats, raccoons, opossums, skunks, coyotes, rabbits,
Tailored pest maintenance program
N/A, network of trained technicians
Pests Covered
AgPest is a family-owned and run business that has been servicing the Southern California area since 1982. It handles pest issues in most of Southern California, including San Diego, Orange, Riverside, San Bernardino, and Los Angeles. AgPest works with private businesses, including property management companies, landscapers, nurseries, office complexes, warehouses, golf courses, and homeowners associations. You can also contact AgPest for pest control services within school districts, cities, parks, water districts, and other municipalities.
Additionally, AgPest services private homeowners, as well. And the list of pests that are covered is pretty extensive. Here's a peek at some of the problem critters AgPest can handle:
Skunks
Opossums
Raccoons
Coyotes
Bats
Mosquitoes
Fleas
Crickets
Termites
Ticks
Spiders
Silverfish
Cockroaches
Ants
Bees
Wasps
Hornets
Flies
Bed bugs
Birds
Termites
Rodents
Rabbits
Squirrels
Voles
Moles
Gophers
Mice
Rats
The good thing about AgPest is that it is a humane pest control service, so it doesn't just go in there flashing lights and spraying deadly fumes at the wildlife. Instead, it provides humane live capture and removal services. So, you're free from your invaders, and the world is a more peaceful place.
When it comes to bees and wasps, AgPest also takes a proactive step to pest control. It'll remove hives completely to address the root of the infestation in a safe, economical, and environmentally-friendly manner. AgPest also provides full termite control services that include a fzee inspection, localized treatments, whole building fumigation, thermagation, and eco-friendly borates.
Finally, AgPest also offers landscaping and lawn care services. From weed control and fungus control to soil analysis, disease remedies, tree and landscape spraying, and more, according to the website, AgPest will have your landscape looking fresher, greener, and healthier than ever.
Pricing
AgPest does not publish any pricing details on the website directly. This is annoying because it means you can't make a comparison of service pricing until you speak directly with a representative. But the truth is that all pest control services do this. So, you're going to have to at least send out an email or 2 if you want to do any comparison shopping.
What we can tell you off the bat is that AgPest prices are competitive. Of course, pricing will vary, depending on many factors, including:
Type of infestation
Degree of infestation
Landscape
Migration potential
Time of year
Treatment required
AgPest also has a much more convenient payment method than most pest control services. Once you sign up for an account, you can pay directly online. So, you don't have to juggle payments when the technician arrives or worry about being overcharged for the wrong services.
What's more, AgPest actually offers coupons directly on the website for discounts and freebies on services. You can get $50 off of termite treatment, $25 off any pest or rodent control services, or a free termite inspection with the coupons.
Services include accurate pest identification, assessment of existing and potential damage caused by the pests or infestation, survey of conditions that might be attracting the pests as well as environmental factors that may be contributing to the infestation, development and implementation of pest management plan, monitoring of program effectiveness, and a full pest maintenance program to prevent re-infestation.
Guarantee
AgPest offers a guarantee on all its work. One downside is that the company does not specify what the guarantee is or what the parameters of the guarantee are directly on the website. However, AgPest states that it is committed to customer satisfaction and that it will work until all of its customers are happy with the work that's been done on their behalf.
Customer Service
AgPest offers phone and email support. You can also fill out the online contact form, and someone will get back to you with an answer quickly.
AgPest has a blog that provides you with lots of interesting articles about pest control. AgPest also has 24-hour emergency services. So, if you have a pest problem at any time of night or day, you can call them up, and a technician will be at your door in no time.
Phone: (800) 696-8565
San Diego: 858-834-1274
Email: service@agpest.com
Address: 9917 Maine Ave., Lakeside, CA 92040
Hours Of Operation:
Sunday Closed
Mon - Fri 8am - 5pm
Saturday 9am - 4pm
Green Pest Control
AgPest uses an IPM (integrated pest management) system. That means it uses various methods for controlling and managing your pest problems. What's encouraging about this service is that it uses mostly eco-friendly products, so they won't harm the environment while they're getting rid of your pest issues.
Testimonials
"Thank you for all the great service that you have provided to both my clients and my own home. I know that when I recommend AG Pest Control Service to my clients, you will be on time for your appointment, they will receive an honest inspection, and if repairs are necessary, they will be done professionally." - Arthur A. Armagost, broker
"I have used Agpest for years and I wouldn't change a thing about them. They provide great service and if something goes wrong (which is seldom), they never make excuses, they just immediately fix it. I am on their maintenance program at very reasonable cost. It saves me money in the long run. I love their service coordinators Lisa and JR. They are always friendly, very knowledgeable and they always try to accommodate my schedule." - Drake Stephens, homeowner
"I have used Ag Pest for several years, I have found that they are honest, reliable, and get the job done at a reasonable cost to my clients. They have always responded to requests in a timely manner and they know the escrow process. I would highly recommend them." - Joe Klopp, realtor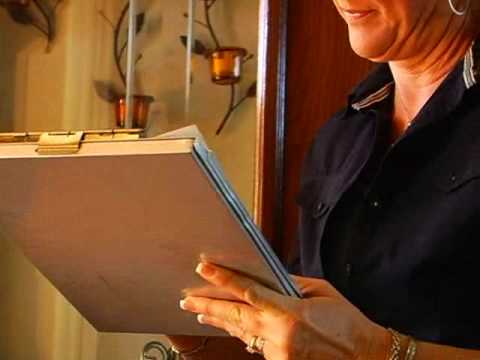 Bottom Line
AgPest offers a full range of pest control services, from initial assessment and identification of specific breeds or issues to complete management of the pest problem. AgPest offers eco-friendly solutions that are humane to animals and thorough enough so that you don't have to worry about seeing your pest problems return. You can expect to pay competitive prices with these services and to top it all off, AgPest even offers coupons on the website for discounts on services. All things considered, we believe AgPest has earned its positive reputation and 2 thumbs up from our reviewers.